Accreditation Commission for Education in Nursing (ACEN)
The Accreditation Commission for Education in Nursing (ACEN) underpins the interests of nursing education, nursing practice, and the general population by the elements of accreditation. Read on to know more.
Updated by Shubharthi Dey on 12th February 2019
What is ACEN?
ACEN stands for the Accreditation Commission for Education in Nursing. ACEN is an accrediting body providing specialized accreditation for Nursing programs across all degree levels for universities and colleges. It is recognized by the Council of Higher Education Accreditation (CHEA) in the United States. It provides assistance in the improvement of the Nursing programs and institutions offering them.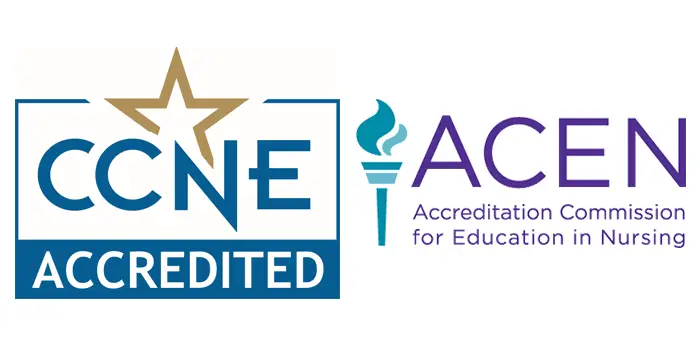 source - nursingexplorer.com
---
Recognition of ACEN
The ACEN is perceived as the certifying body for a wide range of Nursing education. The organizations which give recognition to ACEN are enlisted in the table below
United States Department of Education (USDOE)

Association of Specialized and Professional Accreditors (ASPA)

Council for Higher Education Accreditation (CHEA)
---
Purpose and motivation of ACEN
The motivation behind the ACEN is to give particular accreditation for a wide range of nursing programs, including the Clinical Doctorate, Master's Certificate, Baccalaureate, Associate, Diploma, and Practical Nursing programs.
It authorizes nursing programs for the following levels.
Secondary

Postsecondary

Hospital-based governing organizations offering authentications, recognition, or degrees.
---
Goals and vision of ACEN
Following are the goals and visions of ACEN for providing accreditation.
Proclaim a typical center of guidelines and criteria for the accreditation.

Reinforce instructive quality through help to related Nursing education units.

Advocate self-direction in Nursing training.

Encourage educational value, versatility, and readiness for business.

Catalyzes Title IV-HEA programs for which the ACEN is the accrediting agency.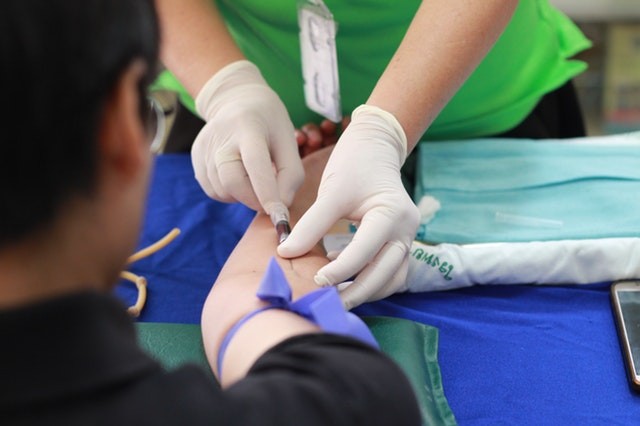 source - pexels.com
---
Perks for choosing an ACEN accreditation
Acknowledging a training program
Gives acknowledgment that a nursing training program has been assessed and occasionally re-assessed by a qualified, independent group of respected and skillful associates.
Gateway To Licensure
It is an entryway to licensure, confirmation, and qualification for entitlement programs.
[Also Read: What is Accreditation in Colleges and Universities?]
Encourages Self-Examination
Cultivates continuous self-examination, re-assessment, and spotlight on what's to come.
Helps in understudy enrollment and maintenance.

Helps managers looking for graduates who are skilled medical attendants.

Encourages profession and training basic leadership.

Advances proficient and instructive versatility of program graduates.

Enables student eligibility for financing support from government and state offices.
---
P

roducts and services of ACEN
Beginning accreditation and proceeding with accreditation site visits of roughly 175 nursing programs for each year.

Consistent checking of in excess of 1,200 projects for every year.

ACEN Accreditation Manual

General Information

Policies

Standards and Criteria/Glossary

ACEN Directory of Accredited Nursing Programs

Candidacy Program

Mentoring by Professional Staff

Report to Constituents

Analysis of ACEN Annual Reports

Analysis of Accreditation Cycles
---
ACEN accredited colleges and universities
Some of the well-known ACEN accredited colleges in the United States are enlisted in the table below
ACEN Accreditated Colleges/Universities
North Carolina A&T State University
Great Basin College
North Carolina Central University
Brigham Young University - Idaho
Montana State University-Northern
Northeastern State University
---
Conclusion
This accreditation helps the college to get recognized for Nursing education and practices. It also fulfills criteria for educational quality to educational institutions or programs.
---
FAQ'S
How do I submit a complaint against an ACEN accredited program?
---
The categories in Policy #14 are not meant to be exhaustive. If you aren't sure how to categorize your change or whether the change is considered substantive, we'll be happy to help you. You can write a short email or letter describing the change or simply give us a call; our staff can help determine whether a full prospectus is necessary and/or inform you as to what information the ACEN will require to complete the review of the change.

I have been convicted of a felony. Can I become a nurse?
---
All students should contact the nursing program or the state regulatory agency for nursing for information regarding criminal convictions, or review the laws of each state on the state licensing website. General information about the Nurse Licensure Compact and Uniform Licensure Requirements for a multistate license is available at: https://www.ncsbn.org/compacts.htm
Why are ACEN's substantive change requirements different than other accrediting agencies?
---
The ACEN serves as a Title IV gatekeeper for many of our nursing programs. With this responsibility, the ACEN is required to adhere to the U.S. Department of Education's regulations regarding substantive changes.
Where can I find information on nursing scholarships?
---
It is necessary to contact the nursing program and/or the college or university for information on scholarships.
Does ACEN accredit Certified Nursing Assistant (CNA) or Medical Assistant programs?
---
The ACEN accredits practical, diploma, associate, baccalaureate, master's including post-master's certificate, and clinical doctorate including DNP specialist certificate nursing programs. ACEN does not accredit CNA or Medical Assistant programs.