Coca-Cola Scholarship 2019
As per its mission to inspire moments of optimism and happiness, the Coca-Cola company aims to motivate the young achievers by initiating a program to honor the high-school seniors with a scholarship for their college. The eligibility, application and selection process are explained in detail below.
Updated by Theres Ann on 5th February 2019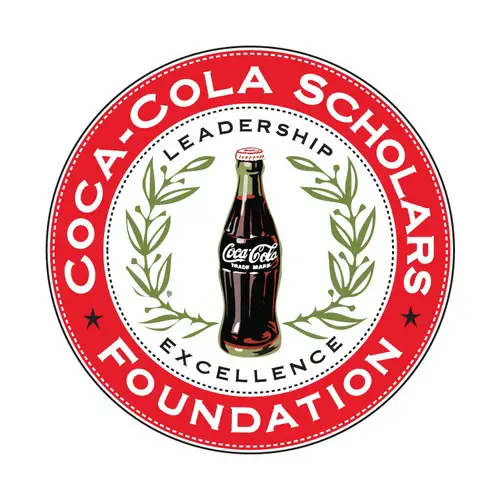 Source: Stylemagazine.com
What is the Coca-Cola scholarship?
Though Coca-cola is known as a beverage company, this renowned software company has a wing dedicated for recognizing the leaders creating social impact. The wing is known as the Coco-cola Scholar's Foundation or the CCSF. This organization is non-profit and functions under the Coca-Cola Company.
The foundation based in Atlanta, Georgia began in 1986 and was formed as a gift for those people who strived to help Coca-Cola reach its diamond jubilee.
In the year of its inception, the organization awarded four-year grants to 150 graduating seniors to meet their college expenses.
The organization has grown since then to provide financial aid in the form of scholarships to almost 1,400 students each year, accounting to almost $3.4 million each year.
Top five colleges into which Coca-Cola scholars get into include Harvard, Stanford, Duke, Yale, and, Princeton. top career paths for these students include Business and Finance, Education, HealthCare, Arts, Entertainment, Sports and Law.
The Coca-Cola Alumni network is today a World-changing network consisting of 200+ C-level executives, 7 Elected Government Officials, 175+ Business Entrepreneurs, 5+ Broadway Actors and Playwrights, 300+ Non-profit Founders, Board Members and Presidents, nearly 30 college administrators, 100+ Rhodes, Marshall and Full Bright Scholars, along with 700+ National, State and Local Government Staff.
Almost 150 vibrant students are selected from across the country to receive the award for an impact that they have already began to create.
---
Coca-Cola Scholarship 2019 Eligibility criteria
As the scholarship is provided not on a need-based basis, but an achievement based basis, there are certain eligibility criteria to be met to apply for the scholarship. A few of them are as given below.
Only high-school or home-school senior student with plans to graduate in the United States during the current academic year is allowed to apply for the same.

Apart from the US Citizens, Nationals, Permanent Residents, Temporary Residents, Refugees, Asylee, Cuban-Haitian Entrants or Humanitarian Parolees are allowed to apply for the Scholarship.

Only if the student plans to attend a US post-secondary institution and has a minimum 3.00 GPA at the end of the junior year of high school, then he is eligible to apply.

The applicant should not be the child or grand-child of direct or subsidiary employee, owner, or officer of Coca-cola or any of its partners or divisions.

Active participation in extra-curricular activities along with academic achievement is important in winning the scholarship.
---
Coca-Cola Scholarship Application Process 2019
If all the eligibility criteria are rightly met, then the student can proceed towards the application process which takes the following steps.
Visit the Coca-Cola Scholarship login page
Details including biographical information, school activities, community activities, academic and employment information are added.
Coca-Cola scholarship application deadline for 2019 is October 31, 2019. The application for the same would open on 1stAug, 2019.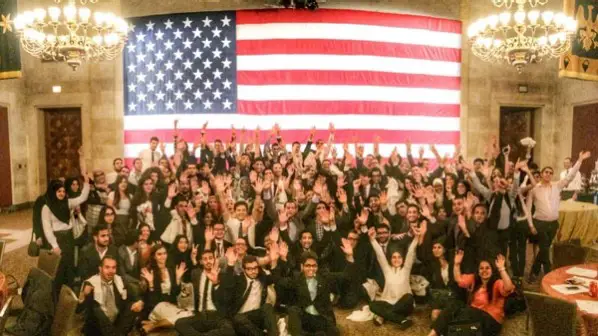 Source: Coca-Cola Company.com
---
Coca-Cola Scholarship Selection Process 2019
As the number of applicants outflows a lakh, for a scholarship that would be awarded only to 150 students, the selection process is rigorous and the criteria sharp. Bringing down the applicant number to a few hundred from more than one lakh applications is itself a difficult process. The selection process follows several steps as given below.
Applications open on the first of August. High School seniors can apply for the same.

1900 semifinalists are selected by the end of November. These students complete their second application form supplemented with essays, transcripts, and recommendations.

250 Regional finalists are selected by the end of January. Regional interviews are conducted for these students in person or in Skype. These regional finalists receive $500 educational stipend in addition to the amount that the winners receive.

After the conduction of regional interviews, 150 students are selected to receive Coca-Cola Scholarship in early March.

The final step in the selection process happens between April 19-22, as the Scholars weekend, be it any year. All 150 scholars are required to attend the Scholars Weekend.
As said by Coca-Cola Scholars Foundation they hope to,
"develop a powerful network of community leaders, touched by Coca−Cola, whose vision will help shape the world, leaving a lasting legacy for generations to come."
---
Conclusion
Once a Coca-Cola scholar, you'll always remain to be one. The alumni of the program receive several opportunities to stay connected with the community through events, summits, or native college campuses. Several community projects are also initiated by the scholarship alumni that help them to create a life-long impact as Coca-Cola Scholars.
The Coca-Cola Scholars Foundation was founded in 1986 to offer financial aid to the able youth. But today, with frequent follow-up programs the Cola-Cola is able to track the social impact that each of its scholars has created and hence making the growing community into a family of love and leadership.
Unlike the other scholarship programmes, the Coca-Cola Scholars are connected for an entire lifetime to serve as a model for their peers and younger ones to practice an act of kindness and leadership. This growing alumni network today has nearly 5,587 members.
This being corporate-sponsored, achievement-based scholarship programs of its kind within the country, the Coca-Cola Scholars Program strives to create a sustainable impact in the society. Moreover, every little contribution is a way to lead a social change.
---
FAQ'S
When does the Coca-Cola application usually open?
---
The application opens on 1st August of every year.
When is the Coca-Cola Scholarship Application Deadline?
---
The application deadline for Coca-Cola Application falls on 31st October every year.
Is the scholarship open to application by International Students?
---
No. Only US Citizens, as well as exceptions including Nationals, Permanent Residents, Temporary Residents, Refugees, Asylees, Cuban-Haitian Entrants or Humanitarian paroles, are eligible to apply to the program.
What is the mode of application to the scholarship?
---
Scholarships can be applied online.
How is the scholarship granted- on need or achievement?
---
The scholarship is granted based on achievements and not needs.
Is there a restriction on the usage of the scholarship amount?
---
The scholarship should be used within 4-10 years of reception and can be used not just for tuition but also needs including on-campus housing, textbooks and more.