Computer Information Systems vs Computer Science
Learn the differences between computer information systems and computer science, the core subjects in the respective fields, careers and salaries.
Updated by Shubharthi Dey on 26th February 2019
What is Computer Information Systems?
Computer Information Systems (CIS) lays emphasis on the implementation of computers in a business field with more focus upon the analysis and design of business information systems.
More generically, it includes business along with entrepreneurship qualities concerned with programs.
Computer Information Systems has become one of the most essential components of commercial companies.
Core subjects studied in computer information science are listed below.
Introduction to SQL

Implement & Maintain MS SQL

UNIX/Linux Server Admin

Database Design and Development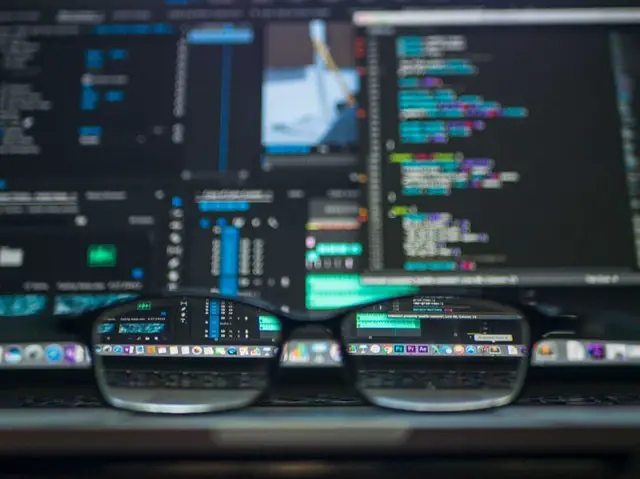 source - pexels.com
---
What is Computer Science?
Computer Science is one of the most popular majors among international students in the United States. There is a multitude of factors that make computer science so popular including exceptional job security, uncommonly high starting salaries, and diverse opportunities for jobs across industries.
Computer Science is related to the science of testing, coding, and maintenance of the engineering platforms for the design and practice of the software and mechanized tools.
It provides information on the computer's operating system, coding, computer networking, database design, computer architecture, and a plethora of programming languages.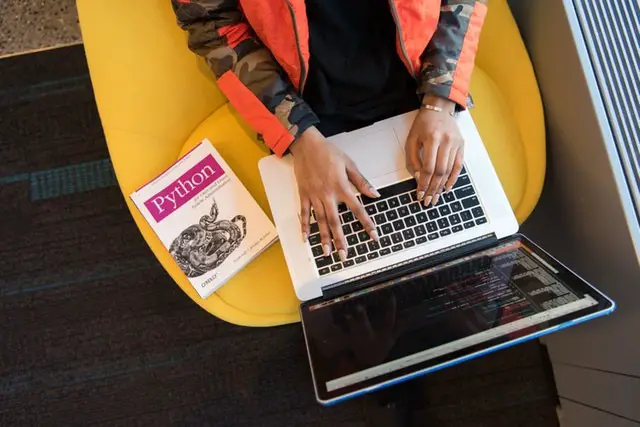 source - pexels.com
Design and analysis of algorithms along with the detailed study of the Data Structures are one of the most important topics in a Computer Science major. Computer Science Engineers design and develop software from the system's infrastructure.
Computer Science involves the real-life application of the concepts and leads to the enhancement of modern technologies and products. Core subjects related to Computer Science can be enumerated in the following table.
Core Subjects of Computer Science
Introduction To Programming
C Programming
Object-Oriented Programming
Database Design
Computer Architecture
Systems Software And Compiler Design
---
Scope and careers in Computer Information Systems
Essentially with a CIS degree, one can have the best of both the domains that are business and technology. It depends upon the student in which domain he/she wants to be in.
It can be a purely technical position like the job of a hardcore software developer or it can be the one that isn't as technical but rather more on the business side of the spectrum like for example the job role of an analyst, business architect, consultant etc. An IS degree equips a student with a strong foundation of both business and technological knowledge and skills.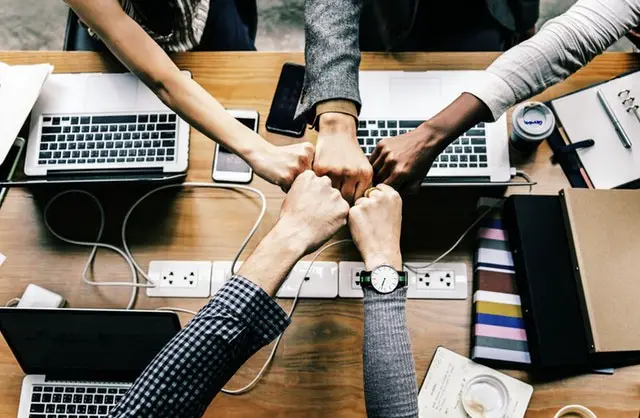 source - pexels.com
Computer Information Systems is a fast evolving field and we can expect to see an exponential boom in the employment openings. The major profession list is as follows:
IT Consultant - These professionals work to enhance the structure and proficiency of IT systems in several organizations.

Cloud Architect - A cloud architect is an IT professional who supervises and monitors a company's cloud computing.

Health IT Specialist - They are responsible for confirming that the information sustains its quality, accuracy, accessibility, security in both paper files and electronic systems.

Application Developer - Application Developer is the one who creates, tests and programs applications software for the computers.
---
Scope and careers in Computer Science
Computer science is an ever-expanding field with a very high expectation to see growth in employment openings. In Computer Science, programming languages are the most essential tools which are extensively used to produce a technology which meets the planned business requirements. Applications that meet customer expectations actually end up making a successful business.
The major profession list is as follows.
Software Developers - This profession is based on designing, installation, testing, programming and maintaining the software. The development of the software involves the popular software development life cycle which includes various stages for developing the software.

Database Administrator - This Profession is in charge of the integrity, performance as well as the safety of a database which is the most essential component of any organization storing the vital information.

Computer Hardware Engineers - This profession is in-charge for the hardware design of a computer which includes semiconductors, oscilloscope, integrated circuits, Arduino, and raspberry pi and much more stuff.

Computer System Analyst - This profession involves the analysis of the business plus information technology coupled together accepting challenges to meet the needs with boundaries.

Computer Network Architecture - Computer network architects design and construct data communication networks, containing local area networks (LANs), wide area networks (WANs), routers and dealing with the security issues involved with the computer network.

Source - pexels.com
---
Differences between CS and CIS
Computer science (CS) focuses mainly on the theory and mathematical foundations which function as programming languages and Computer information systems (CIS) focuses mainly on solving practical problems or improving processes with computing technology.
A simple understanding of the terms makes the difference more distinct and we can clearly state that CS is more on the programming side whereas CIS is more inclined towards the network side.
This becomes less simplistic when some of the buzzwords are added into the pack, database, web dev, analytics, business intel, infrastructure, sysadmin, business analyst, security analyst, project manager, requirements, program manager, configuration, and a pool of some more terms. As the pace of the evolution of technology raises, it is expected that a CS or a CIS graduate should be well-rounded.
---
Institutions offering the highest salary
Let's look into some of the well-known colleges and universities popular for having a record of students bagging the highest salary.
| | |
| --- | --- |
| University/College offering CIS and CS | Highest Salary |
| Carnegie Mellon University | $89,000 |
| California Institute Of Technology | $83750 |
| Stanford University | $74,467 |
| Harvey Mudd College | $72,500 |
| University Of Pennsylvania | $70,123 |
---
Conclusion
Students who have a knack for programming or problem solving, in particular, can certainly go to pursue a career in Computer Science. On the contrary, students who have a deep knack in marketing and learning more about the nuances of business can opt for a career in the domain of Computer Information Systems.
---
FAQ'S
Can a Computer Scientist find a role in the field of Education?
---
In almost every industry, computers play a vital role and a computer scientist in education is able to develop systems and programs to benefit students, teachers, and administrators.
How much does a Network Engineer make?
---
Network Engineers, who are also referred to as Network Architects can earn a sizable salary. Based on all of the salaries that have been reported in the United States, the average professional will bring in about $73,400 per year as a Network Engineer.
How much overlap exists between Computer Science and Data Science?
---
Data science is a specialization of computer science that has become more relevant as greater amounts of data has become available to researchers. The study of data science overlaps almost completely with computer science, and data analysts must have excellent programming and computer science skills to do their job effectively. 
How long does it take to get a degree in computer information systems?
---
Typically, it takes students four years to complete an online Computer Information Systems Bachelor's degree program.
Is Computer Information Systems same as Computer Science?
---
There are differences between Computer Information Systems and Computer Science
Computer Science focuses on technical and theoretical programs and Computer Information Systems focus on how to apply technology to business.
How Can Computer Science Grads Keep Up With the Latest Innovations After Graduation?
---
Following are the things a Computer Science nerd can do to keep himself/herself updated.
Obtain Relevant IT Industry Certifications

Attend Industry Trade Shows, Conventions and Conferences

Enroll in Continuing Education Classes and Training Courses
How is the Field of Computer Science Changing?
---
The field of computer science is becoming increasingly important as the economy becomes more dependent on computers and the Internet. As this process is happening, computer hardware and software technology is rapidly increasing in power and sophistication.
Is Computer Coding Useful for the Average Person?
---
Computer programming is one of the most important skills required to find a job in the tech industry, and in certain circumstances, it can be useful for the average person. It is definitely useful for non-programmers to understand the basics of computer code.