What are Direct PLUS Loans?
This loan helps to pay for the complete expense of education, up to the cost of attendance minus all other financial assistance.
The school applies for the Direct PLUS loans towards the child's education cost such as fees, board, tuition, and room. Interest is charged during the whole period.
The Direct PLUS loan is a student loan that can be sanctioned by parents to help pay for their child's college education, or by graduate and professional degree students. PLUS loans are similar to private loans than they are like other types of federal loans. They require a credit check; have higher interest rates and fees; and, for parents, come with fewer repayment options. The fund that must be used for educational expenses only.
After the full payment is done if any loan is remaining, parents would receive the remaining amount unless the authorities of the school wish to release the fund in the name of the child.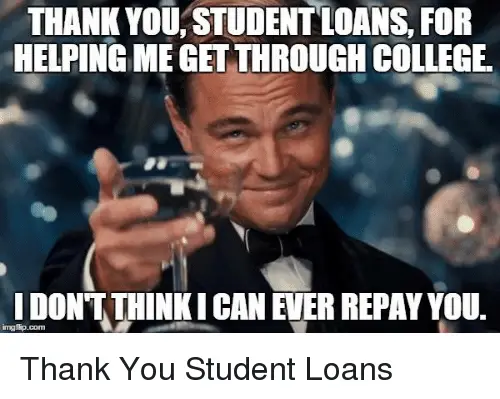 Source: me.me/i/
---
Eligibility For Direct PLUS Loans
To qualify for the Loan program:
There should be no adverse credit history

Enrollment should be in an eligible Title IV college or career school

Must be the US Citizen.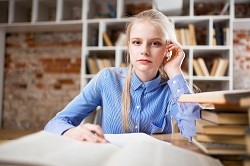 Source:www.pexels.com
---
How to apply?
Apart from applying for FAFSA, there is one more step for submission of this Direct PLUS Loan
The Steps for Direct PLUS Loan are:
Step 1 - Submit the FAFSA
Step 2 - Apply for Direct PLUS Loan, through the official website
Step 3 - In that session apply for either a Parent PLUS Loan or a Graduate PLUS Loan.
Step 4 - On the application request a deferment.
Step 5 - There must be no credit freeze, so before that, you must remove it.
Step 6 - If you are taking this loan for the first time make sure you attend counseling.
---
Loan Terms
Maximum Amount -Your cost of attendance minus financial aid. For Example:- Your cost of attendance is $4,000, and you receive $3,000 in other financial aid, so you can borrow up to $1,000 in Direct PLUS Loan.

Interest Rate - It is variable but it will not go more than 9%. (The current rate is 7%)

Maximum Duration - Up to 30 Years.

Payment Frequency - After the full loan is disbursed the first payment would be due in 60 days. Payment is mostly monthly or quarterly.
We gained a lot of knowledge about the PLUS loan, but still, we need to know more about the popular lenders out there to whom the parents can approach to receive the loans easily. Let's know about the popular lenders in the upcoming section.
---
Lenders Offering Direct PLUS Loans
An essential element in the entire process of applying for a loan is to identify the correct organization or lender per se who can help you out with the least amount of hassles.
Hence, we provide a list of the most authentic lenders who are well known in this area.
| | |
| --- | --- |
| Lending Organization | Can you transfer a parent loan to a child? |
| SOFI | Yes |
| Commonbond | Yes |
| Discover Student Loans | No |
| Earnest | No |
| Education Loan finance | Yes |
| Laurel Road | Yes |
| Citizens One | No |
| PenFed Credit Union | Yes |
---
Conclusion
Without student loans, many young adults wouldn't have the financial means to attend college. Without a college degree, they might have a lower lifetime earning potential and a less satisfying career.
These are unsubsidized loans. Since these loans are available for both parents and students, as a result, the person in need of a loan can borrow it. But unlike subsidized loans here, the borrower is responsible for the interest payment.
---
FAQ
1) What are the interest rates on direct plus loans now?
---
The interest rates for direct plus loans for Parents and Graduate or Professional Students for now is 7%. It will be same for you throughout in spite of the changes that would happen to it later on.
2) Can I use my direct plus loan for a certificate program or for admission? 
---
No, to be eligible for this direct plus loan program you should be enrolled in a graduate or professional program.
3) Can I cancel my direct plus loans after I have applied?
---
You can do this before the loan money is disbursed for this you should notify your school. If the loan is disbursed then also you can do this but within a certain time frame.
4) How much can I borrow in direct plus loans?
---
There are no set annual or aggregate limits for this loan. You can borrow for your full cost of attendance, minus any other financial aid you receive.
---
Yes, The US Department of Education charges 4% of the principal amount as the loan fee. This fee is deducted from each disbursement of your loan proportionately.