Grants for Women
Women are the largest untapped reservoir of talent. This blog throws light on Grants for women such as grants for women in business, grants for women in education, and more.
Updated by Ankita Tiwari on 4th February 2019
What are Grants for Women?
Women have shown immense determination, extraordinary talent, and unexpected productivity in various industries and study areas, thus making a huge contribution to the economy.
There have been many cases where women had to drop out of college due to monetary issues and no family support. Why let monetary issues hinder their success? This is why the government and other profit/non-profit organizations provide need-based financial help to women. The best part about grants is that they do not have to be repaid.
There are many types of grants, for instance, grants for women starting a business to provide them with the necessary tools and funding to establish a non- profit organization or a small home business.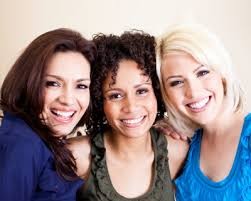 source - womeninbiznetwork.com
---
Why do women need funding?
Women have excelled in every field and are the most productive creatures on the planet. In spite of this, they are undermined and subjected to gender discrimination, even gender harassment.
Women contribute to 51% of the world's total population, yet they are considered as a minority. They have been constantly overlooked and neglected, no matter what wonders they do in any field.
The need of the hour is to give these women the upper hand to fight back and recover from the unfair and unjust practices prevailing in the society. Financial aid in the form of grants and scholarships can literally change a woman's life and help her reach the pinnacle of success.
Let us take a look at the types of grants available that play a major role in women empowerment and success.
---
Grants for Women in Business
Running a business, small or big, is not a cakewalk. After you have established your business with the financial capacity you had, there comes a time when you require a sudden financial help to buy certain types of equipment or to expand the workspace, which can help you grow your business.
To support women entrepreneurship, a lot of non-government and government organizations offer grants. Some of them are The Eileen Fisher Women-Owned Business Grant Program, Zions Bank Smart Women Grants, The Halstead Grant, and more.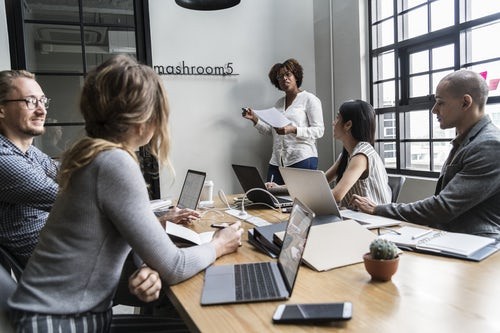 source - Pexels.com
Grants for women starting a business
To start and run a business from scratch is never easy. Raising capital is never an easy task when you step into the business world. The list of requirements is high but the most crucial of all is the capital. To help you tackle this problem, there are various grants available from government and non-government organizations.
Small business grants available for women entrepreneurs include Grants.gov, National Association for the Self-Employed Growth Grants, Business Grant Program, Amber Grant, #GIRLBOSS Foundation grant, and IdeaCafe Grant.
Grants for women farmers
Women pursuing agricultural education and training as well as those operating family farms have financial aid opportunities available to them in the forms of scholarships and grants.
Women who own or operate a farm are eligible for a number of grants to financially support them in their work. Financial aid is given to those involved in job sectors such as traditional, sustainable, and organic farming.
Some of them are The Eileen Fisher Women-Owned Business Grant Program, Future Farmers of America (FFA) and Mahindra Tractor, American Agri-Women — Daughters of American Agriculture, Agri-Women Grants, and more.
---
Grants for women over 40
A number of women spend a major part of their life raising their family and performing household chores. Some of them dream to start a small business or explore new job opportunities. Whether you want to get a certification or you want to promote your company, there are grants available for your need.
Some of the major ones include Amber Foundation, PEO - Program for Continuing Education Grant.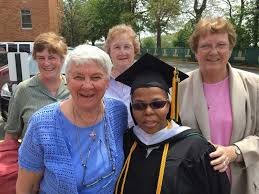 source - domlife.org
---
Grants for Single Mothers
Being a single mother is extremely difficult. From household work to earn a living, you are required to do it all.
You need to be confident and financially stable to lead a steady life. Some of them try to upgrade their educational qualification so that they can get better job opportunities, others have tried to enter the business industry by establishing a startup.
They put in so many efforts so they can take of their child effectively. Grants can help them achieve their goals, thus making their struggle easier.
Types of grants that are available include Business Grants, College Grants such as Federal Pell Grant, Minority Grants, Personal Grants, etc.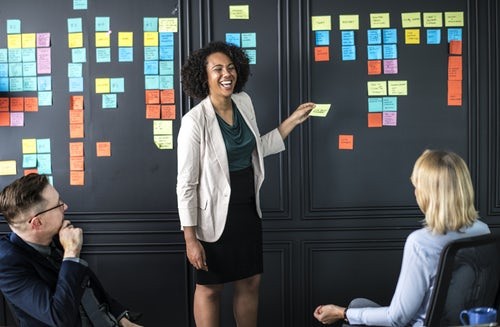 source - unsplash.com
---
Grants for Women in Education
Women have been very successful in study areas such as science, medicine, engineering and so on. Federal state, as well as other private organizations, offer financial help to women who cannot pay their college expenses.
The grants cover everything from tuition fees to accommodation, books, and other education expenses. For instance, one special grant is the Iraq and Afghanistan grant which is offered to students whose parent or guardian died while serving in the U.S. Armed Forces.
There are special grants for women in education such as Federal Pell grant, Go-Girl Grant, Grants for women in Science, and scholarships such as the Society of Women Engineers Scholarship.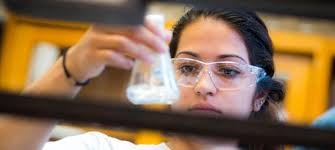 source - felician.edu
Grants for Women Going Back to School
It is never too late to make a comeback.
Women who wish to pursue their education if they had dropped out due to any personal reasons can now fulfill their wish even if they are not financially firm.
A lot of federal and non-federal organizations are working to help women for the same. One of the major grants is PEO - Program for Continuing Education Grant.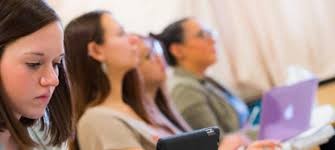 source - Felician.edu
---
Grants for Women's Health
Health concerns can arise anytime and medical needs can be expensive. Often there are cases when medical condition deteriorates because proper capital wasn't available to take care of the initial phases of the condition.
There are many organizations that provide grants for women health to fulfill their medical needs be. These grants affect the lives of thousands of women who are suffering from different medical issues.
Besides the grants mentioned above, there are also other grants such as Grants for Black Women, Grants for women empowerment projects, and more.
---
Who provides these grants for women?
There are many organizations that provide grants for women to provide financial assistance and support in every field, be it education or industry.
The following table lists the kind of organizations that provide grants for women.
Organizations providing Grants for Women

Government Organisations

Federal Government

State Government

Educational Organizations

Public Institutions

Independent and Private Institutions

Housing Organizations

Public housing authorities

Other Private housing authorities

Non-Profit Organisations

NGOs

For-Profit Organisations

Established Business Units

Other small Businesses like Startups
---
List of Universities Offering Grants for Women
Many universities provide grants for women to help them cope with their education expenses, few of them are listed below.
Universities providing Grants for Women

Arizona State University

The University of North Carolina at Greensboro

The University of Texas at San Antonio

Duke University

The University of Texas at Dallas

The University of North Carolina at Pembroke
---
How to apply for the grants?

Follow the steps given below to apply for the grants.
Get in contact with the organization that provides the particular grant. If the organization provides online services, you can download the application form from the website.

Fill the form with all the necessary details and attach a photocopy if asked for. In case if a resume or portfolio is asked, kindly attach the same to the application.

Submit the application on time in prior to the deadline.

The next step is to carefully check all the data in the application. Check all the needed documents and submit the form before the deadline expires.

Follow up your application.

The organizations will announce a date to check the status of the candidate's application.

When the organization approves to send the grant/award money, you will be notified.
---
Conclusion
Women have emerged as superheroes in various industries and fields, be it science or business or entrepreneurship. These grants provide financial assistance and support so that women can focus on education and shape their career.
Grants for women have proved to be very helpful and have empowered women to dream and achieve the desired goal.
---
FAQ'S
How much GPA should I have to be eligible for a women scholarship?
---
The minimum GPA requirement may be different for various institutions, but most common GPA requirement is around 3.0 to 4.0 to be eligible.
Are there any grants for women pursuing political education?
---
Yes, there are numerous grants offered for women who are pursuing further education in any discipline.
Are there any special grants for Latin-American women?
---
There are various grants specially dedicated to Latin-American women, these grants are provided to uplift the women of this community.
Are there any scholarships/grants offered for women pursuing an online degree?
---
Yes, there are several Federal and Private scholarships and grants for women wishing to pursue higher education in any field of specialization. There is no restriction on the mode of degree pursued i.e. campus-based or online. The offered scholarships are for the degree program irrespective of which institute and what type of degree it is.
What is a personal Grant?
---
A personal grant is offered by charitable organizations or government assistance programs, rather than grants from foundations. They provide financial assistance for housing, medical bills, and other personal expenses.
How do you get grants for women-owned businesses?
---
There are many grants available for women who own a business such as The Girlboss Foundation Grant, Amber grant, and many others.
Are there any special grants for black women entrepreneurs?
---
Yes, there are many small business grants which are awarded to black women in the business industry such as the Cartier Women\'s Initiative Award, #GIRLBOSS Foundation Grant, Amber Grant, and more.