The U.S. Department of Education and many other private lenders generally issue loans to the students to help them fund their education. Several lenders provide loans for the student but, they don't want to handle their loan servicing and customer service by themselves. Where this doesn't mean that they won't share funds to the school, college payments or other services provides for the potential borrowers to manage their loans.
Here is where Heartland Educational Computer Systems, Inc., commonly referred to as ECSI comes in action. Heartland ECSI is one among the largest and oldest student loan servicer in the U.S. ECSU services for several types of loans for students loans for all educational levels. If you are borrowing for school then there is a good possibility for you to deal with ECSI for certain some of loans.
---
Table of Contents
---
Who is ECSI?
Heartland Educational Computer Systems, Inc. does not give students loan. Whereas it manages the repayment process for all colleges and universities and even private education loans. ECSI too provides flexibility of repayment duration for the college graduates who have recently moved into the workplace.
This company is in the business from the time of 1972. Where is serves as the largest servicer in the student loan industry. They have around 2,200 colleges and universities partner to handle the payment of 11 million on a daily basis and to collect over a $100 million payment annually. It can service any type of student loan and provide customer service to the borrowers.
---
What does ECSI do?
The key point that ECSI does not really offer student loans. It does manage the collection and processing of the monthly payments. The lenders from private lenders and the Department of Education gives them to the ECSI to manage the borrowers.
The lenders might use these servicers in order to focus on getting new borrowers and all the management work will be done by them. By using the third party servicer it can help you to lower down on the labor cost for making the track of repayments. This is commonly done in the universities and colleges as they do not have similar staffs or ability to handle the repayment so they hire them for outside help.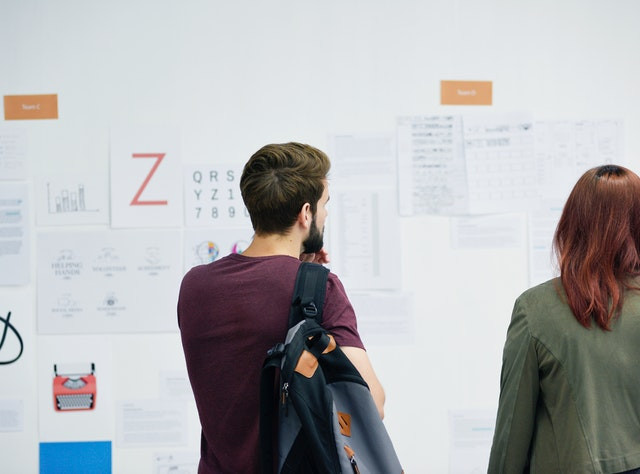 Source - pexels.com
The ECSI also acts as a customer service agent for the borrower. Where it picks all the important tax documents that you require. It keeps you updated with the status of your account and help you with other questions too.
Manage your student loan
This consists of a collection of payments and reporting the payment information to the credit reporting bureaus which are 3 bureaus and to access the account information which was borrowed then go to the heartland ECSI.
Helps refunds
Student loans and other financial aids which are shared with the school for paying tuition where on certain times the borrower might need more than the cost of school fees. Where the loan is covering the other expenses too, you are required tuition fee refund.
ECSI helps in refunds and makes arrangements for the funds to be delivered. you can always log in through an online account with ECSI for selecting how much of your refund is received back. Under direct deposit, you will be having funds to your banks within 2-3 days after the loan is disbursement.
Work for right loan repayment option
The ECSI provides students various options to defer student loan payment when you are in school and provide you various different payment plans for the student who have been graduated or left the academic programs.
Past tuition and fees due.
ECSI makes assistance on the student loans who have a past due to their loans repayment by working through them to get a payment plan or to just get a balance paid in full. If you are in necessary the ECSI education company might report it to credit bureaus.
1098-T Tax Forms.
They send out the tax documents which are sent to students who have paid qualified education expenses in their previous tax years. The qualified expenses which consist of tuition enrollment fees and the cost of course materials.
ECSI has made partnered with around 2,200 colleges and universities where it collects more in a total of $100 million in terms of annual student loan payments.
Private student loans

Refinanced student loans

Institutional loans

Private student loans

Primary care loans

Health and nursing loans

Virtual student loans
Well, as a borrower you are not required to choose whether ECSI it will be done by your servicer. The lender assigns you to service and will let you know of it and needs to arrange the payments which compromise of electronic payments with ECSI.
---
Does ECSI help student loan borrowers?
Well, the ECSI makes paying back of loans simpler and as possible where you are required to make the payments through.
online payments
which have three types of payments includes online, direct payments(recurring ACH payments), echeck(single ACH payments) or credit card.
Phone payments
ACH and credit card payment methods are accepted through the telephone.
Snail Mail
The borrower can mail the check or money order to the ECSI.
The capabilities of online ECSI helps the student loan borrowed to get access to more information efficiently and the system when it comes to paying tuition and loan. ECI software makes the handle of electronic payments, e-signature for master promissory notes, Online in and exit of interviews, Credit bureau reporting mechanism to process the IRS 1098.
---
What tuition payments plans are available?
The ECSI not only provides you the option to pay back the student loan, but it also offers you tuition payment plans for the eligible students where it makes it easy and possible to pay the tuition of your school over the months, without even looking at the incurring late fees if any or other fees where instead of paying it in one lump sum.
Tuition payment plans are optional and vary between schools. ECSI makes it efficient by maintaining a total list of schools which allow payment plans. this also includes schools which are in Arizona, Maryland and West Virginia and Boston too.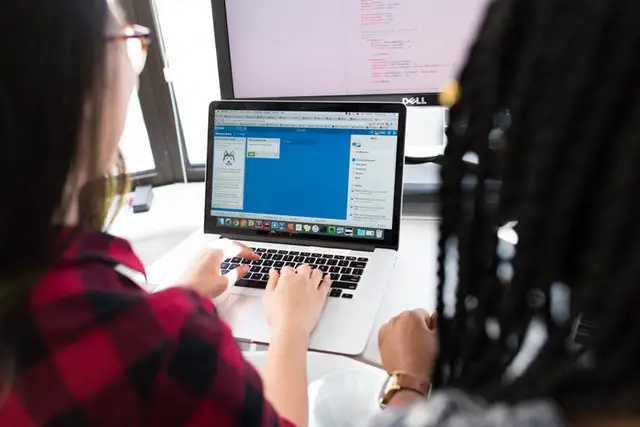 Source - pexels.com
To get in for this payment plan and make a payment you need to sign in visit the ECSI payment plan page to get all the instruction in order to complete the application. Go for the school that you are in and follow up on the action.
After you get into it go for access the information and check the available payments which are listed and which allows you to pay tuition, student fee and student housing cost for a period of several months than doing it once at the beginning of the year.
---
How do you apply an ECSI online account?
The company is working mainly with the colleges and the universities which the school's financial websites are often directed towards you to create an online account with the ECSI
Go to their website then click on the sign in or register button where you will get a register window.

Create a username and password for yourself.

Follow up with the continue button next you are required to enter your personal information such as the name and date of birth.

You are required to choose a security question and keep the answer protected for your use only and make a login later.

Go for sign in and accept it.

Use the username and password that was created before and make use of it to get a login

You are required to answer one of the security questions which you have chosen. This will only work when it's required in the case of login in from a newer device.

Now you need to connect your accounts which require information that has ECSI key or the school code, account number and the ECSI PIN.

You will be at your school account screen then click the red plus sign which is located below connect an account.

Enter these following information which you have received from the lender of yours.

ECSI key of yours enters this info on the left side under the connect an account then press connect.

ECSI PIN where you need to enter on the right side of the box with the school code and your social security number and your loan account number.

ECSI Key will be displayed and process it on the left side of the following box.

Your loan account might be connected by now.
---
People's reviews on ECSI student loan
Borrowers have given a mixed review from the point of student loan servicer and in terms of companies customer service teams too. a total of 148 complaints are been made with the Better Business Bureau about ECSI.
ECSI process the payment twice, which is a leading and insufficient fund while checking the accounts.

This claims that there have never received any paper works for public service loans.

The failing to set up an automatic payment plan and ACH transactions properly

Long waiting for customers supports when getting at ECSI.

Even the complaint board also have received a complaint on the ECSI which states that he cried ECSI business practices are been downright greedy.
Many customers who say that their service is awful and the website is hard to go around and ECSI charges fees for the online payments. The others complained about the payments missing while the site was under maintenance.
---
Consolidating your federal loans
If you have federal student loans which are serviced by Heartland ECSI. Consolidating of your loans to a direct consolidation loan will help you in the option for loan forgiveness under the income-driven repayment approach.
You can tell if there are loans which are set exactly at 5% the institution usually goes for the loans for students because it has a lower interest rate but, the school forgets to see that the interest rate is been only a factor in choosing the student loans. There aren't any eligible type of student or loan forgiveness or federal repayment programs. Consolidate these non-direct loans to even become eligible for the federal forgiveness programs.
---
Refinancing of private loans
Under heartland ECsi the loans are not set at a 5% interest rate. where you probably get a private loan on the hands. Heartland ECSI as a loan servicer and to pay off this loan faster it might need a wise refinance of the loan with a new lender.
The advantage of refinancing is where you can choose the lender and servicer and with the advantage of cashback bonuses available. By doing this you might get a lower interest rate and better terms on saving of your thousand in interest.
---
How do I get in touch with ECSI?
You can get in touch with ECSI from Monday to Friday from 7.30 am to 8.00 pm EST
Loan Servicing: 888-549-3274
Tuition Payment Plans: 866-927-1438
Financial Aid Refunds: 855-250-3230
Tax Documents: 866-428-1098
You can even live chat with the customer service representative from Monday to Friday from 8 am to 7 pm EST
---
ECSI as a servicer
Looking at the complaints you might not need the ECSI as a servicer or you might be said that it has been chosen to service your loans. sadly if you are facing any trouble with the ECSI as a servicer then you can about it on a small scale as you are not eligible for processing your loans or who is to manage the tuition payment plan
The option is to move the servicer is to consolidate the eligible federal student loan with the Department of education or to the private loan.
ECSI has so many different loans where it has no guarantee that these steps will help you in a new servicer.
Other student loans which are servers have also received complaints and have been sued by the borrowers as soon as a new servicer might not solve their problems in any way.
Understand of your obligations as a borrower and make it confirmed to all the payments which are made and contact ECSI if you feel something is wrong.
---
Heartland ECSI student loan servicer review FAQs
1. What is ECSI as agent?
Educational Computer Systems, Inc. (ECSI) is a Pittsburgh-based one-stop-solution for software, loan processing, and IRS 1098 services. The company has disputed industry competitors with its very efficient computing and software systems help campuses and individuals manage student debt obligations.
2. What is ECSI Refund?
The refund selected from the ECSI which school you have chosen and the refund provides you with an offer to convenient, fast and much secure to get access of all your refund monies and the prepaid cards make it simpler to get hold of the college tuition refund money.
3. Is ECSI a federal loan?
ECSI does not offer student loans where it manages only the repayment process of the college and the universities as a lender which provides education loans. It also provides flexibility of repayment terms for all the college graduates who have moved out of college to work.
4. What is Heartland ECSI?
Heartland ECSI is a student loan servicing company. It's one of the largest student loan servicers in the industry which has partnering around 2,200 colleges and universities. ECSI handles more than 11 million payments per day and manages $100 million payments each year.
5. What type of loan is heartland ECSI?
As said heartland is a student loan servicer which states that the company doesn't offer student loans instead it makes a collection of those payments for the loans where i=many borrowers have Perkins loans as defunct and will have their loan serviced by the Heartland ECSI.
6. What do I do If I did not receive a 1098 T?
If the school of yours is not sending the 1098-T don't be panic. you can still file for eligible education expenses on the federal income tax return. The IRS usually requires a form 1098-T for a student to get hold of the education credit well its different for the tax year of 2018.
7. Do you get money back from a 1098 T?
The tuition and fees which are a deduction and reduced the amount of income on the return if you don't own any taxes then the deduction is meaningless on the tax benefit. If the scholarships are reported on the form 1089-T which might decrease the refund or might get low on the refund.
8. Does Heartland ECSI report to credit bureaus?
Which involves collecting the payments and reporting of the payments information on the 3 major credit reporting bureaus. To get it on the account information to the borrowers needs to go to the heartland ECSI and the necessary on the basis of need the ECSI reports it to the credit bureaus.
9. What does ECSI stand for students loans?
ECSI stands for Education Computer System, Inc it's more than a student loan company. The Education Computer System, Inc is originated in the Pittsburgh where it serves as a one-stop place to get answered about all the student loan questions. It also processes the loan and IRS 1098 services.
10. How do I find my heartland account number?
The account number of yours can be found in the upper right-hand section with all printed and mailed communication and notifications. The account number length will be 17 characters which consist of alphanumeric an example can be found here 001122-12345678912
---