How to get a Bachelor's degree?
Bachelor degree acts as an essential prerequisite to enter into most professional careers. Learn about types of bachelor degrees, careers, eligibility requirements and more.
Updated by Arpit Sachdeva on 31st January 2019
Seeking a Bachelor Degree
Thinking about getting a bachelor degree? Confused about certain aspects included in this process?
Well, you have come to the right place. This blog will provide answers to all the questions that could arise in a person's mind related to the bachelor degree.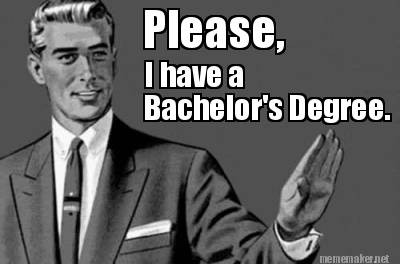 Source-mememaker.net
That's the type of confidence a bachelor's degree gives you. Getting a bachelor's degree can be the ticket to a more promising career.
Earning a bachelor's degree can give the right type of wings to your aspirations. As we know, competition in the job market is getting bigger by every day that passes by, in this scenario getting a bachelor's degree is a must. So, let's start off the process.
Starting off with some simple terms!
---
What is a Bachelor's Degree?
A bachelor's degree is also known as a baccalaureate degree. It is a four-year degree program which means it will typically take four years of full-time study to complete your bachelor's degree.
It can also be termed as a post-secondary undergraduate degree. Most of these degrees in the United States is given by accredited liberal arts colleges.
These liberal arts classes are a must in all bachelor's degree courses, mostly more than half of this degree consists of general education or liberal arts courses which are English, Mathematics, Psychology, Critical thinking, and History, to name a few.
[Also Read: Scholarships by major]
This four-year course will comprise 120-semester credits.
Some of the universities that offer Bachelor's degree are mentioned here.
---
When should one go for a Bachelor's degree?
If you have an Associate degree.
Have more than 60-semester college credit.
When you realize that you want a graduate degree for growth in your career.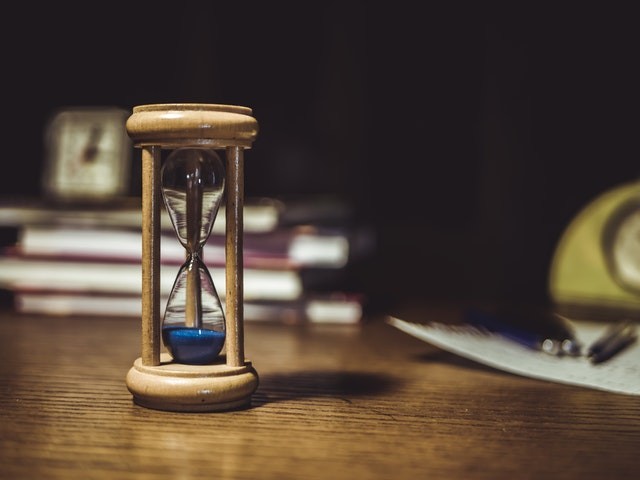 source - pexels.com
---
Difference between Associate and Bachelor Degree
Some of the differences that can be seen between the two-degree types are mentioned in the table below.
| | |
| --- | --- |
| Associate Degree | Bachelor Degree |
| Can be completed in two years | It's a four-year degree program |
| Less expensive than a Bachelor's degree | Comparatively expensive |
| Can be focused on professional fields | Mostly academic |
| Given less reputation comparatively | Considered at a higher level than an associate degree |
---
Types of Bachelor's degree
The most common type of Bachelor's degrees is mentioned here.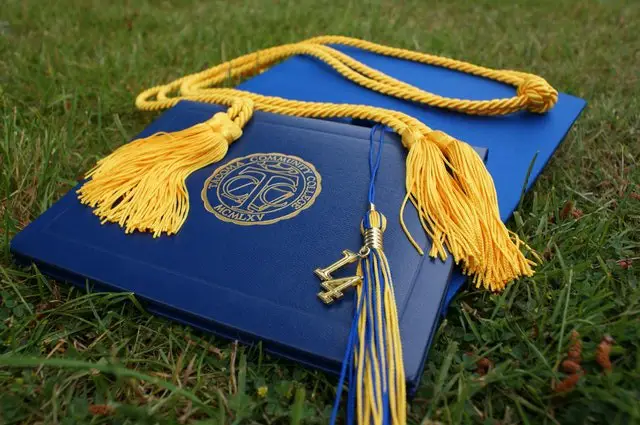 source - pexels.com
Bachelor of Arts (B.A.) - This degree will typically require you to take a number of courses in the arts such as humanities, social sciences, fine arts or music, alongside the courses in your area of concentration.
Bachelor of Science (B.S.) - This degree will typically require you to take a number of courses in the sciences such as physical sciences, life sciences or mathematical sciences, alongside the courses in your area of concentration.
Bachelor of Fine Arts (BFA) - This degree program will typically pair a set of liberal arts courses with an array of practical and studio-based courses both general and specific to your area of creative or artistic focus.
Bachelor of Applied Science (BAS) - This program places an emphasis on the practical and technical sciences in the laboratory and real-world settings with an array of applied science topics both general and specific to your area of focus.
---
How to choose a Bachelor's degree program?
One should consider these points before applying for a Bachelor's degree program.
Will this program fulfills the requirement of your required profession?

Will this qualification transfer to a Master's degree if you intend to do masters in future?

Is financial aid available for the program you're opting for?

Is the program semester based or trimester based?

How much will it cost to obtain a Bachelor degree?
---
Eligibility Requirements to enroll in a Bachelor's degree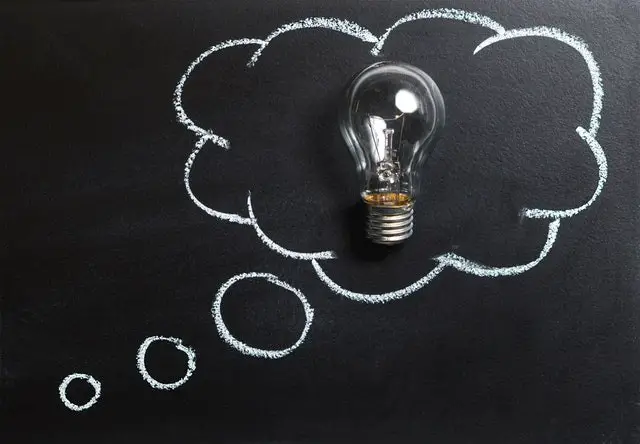 source - pexels.com
At first one would have to fill the application form.
Students can get the application form on the official college/university website or you can even drop an e-mail to the college/university to which they can revert back. This process should be done at least 4-5 months prior to taking the admission.
This would include your information, academic record, extra-curricular activity record, community service record if any.
After the acceptance of the application, the eligibility criteria would be decided which are -
Completion of twelve years of elementary and secondary education.

Sometimes there is a requirement of TOEFL/IELTS, SAT1, SAT2 and/or ACT score.

Letter of Recommendation

Statement of Purpose

Financial Support

Interview

After this final interview student is selected for the Bachelor's degree program.
---
Steps to ace Bachelor's degree
These are the four pillars one can look to, as a basis to achieve success in one's degree program. The pillars are - capture, control, plan and evolve.
Pillar 1 - Capture
You must capture, organize, and regularly review all of your obligations as a student. This includes both the academic (e.g., test dates and assignment schedules) and the administrative (e.g., application deadlines and demands from extracurricular involvements).
Pillar 2 - Control
Control your work schedule.
In the short-term - Plan each day what hours you'll dedicate to work and what you will accomplish in these hours.
In the long-term - Break up large projects into smaller pieces and identify on what days you will work on each. Do not allow any work to exist outside of a carefully considered schedule.
[Also Read: Scholarships available for students]
Pillar 3 - Plan
Reducing your academic work to a concrete plan made up of concrete actions allows you to streamline and gain efficiency while avoiding pseudo work and guilt.
Pillar 4 - Evolve
No one gets it right the first time. Even the most carefully calibrated set of study habits can quickly strain under the unexpected reality of student life. Embrace this.
Constantly re-evaluate and tweak your strategies. Keep what works. Throw out what doesn't.

Source-ace.edu
---
Requirements to earn a Bachelor's degree
After getting admission in the college/university, the students are required to fulfill some criteria in order to get the degree. For earning a Bachelor's degree, one must fulfill the following criteria -
A minimum of 120 semester hour of credit towards graduation should be completed

Completing the requirements of General Education CLAS core

Completing a major - You must declare a major by the time you earn 72 semester hours

Clear any 'I' marks from your record which stands for incomplete courses

Meeting the college's academic standards

All work attempted in the major

All college work has to be accepted

The minimum grade average point should be C (2.00)
---
Conclusion
Whether you want to pursue a Bachelor's degree or not is totally your call. You have to understand that will this degree take you to the career position where you aspire to reach. On the other hand, having this degree will certainly increase your pay scale and job security.
It will also help you get exposure and become better as an individual, alongside gaining industry-relevant skills.
---
FAQ'S
How long is the bachelor degree?
---
What qualifications do you need for a bachelor's degree?
---
To study for a bachelor's degree, you will need to have the qualifications which meet the entrance requirements for the course you wish to study.
Most bachelor's degrees ask for at least two A levels at grade E or above (or equal grades in other qualifications).
How many credits do you need to graduate with a bachelor degree?
---
The average number of college credits you need to complete a program is  120 credits for a 4-year degree.
What are the options after obtaining a degree?
---
These are the paths one can take after obtaining a degree-
Get a graduate job. The majority of new graduates will be looking for a job. 

Become self-employed. 

Pursue postgraduate study.

Take a gap year.
Difference between BA and BS?
---
Bachelor of Arts (BA) degree is a liberal arts degree which means that it emphasizes social science, languages, and humanities.
Conversely, a Bachelor of Science degree (BS) is a more specialized degree which is reserved for more technical or science-related fields.
How much does it cost for a bachelor\'s degree?
---
According to the sources, the average cost of tuition and fees for the 2017–2018 school year was $34,740 at private colleges, $9,970 for state residents at public colleges, and $25,620 for out-of-state residents attending public universities.