How to get a Doctorate degree?
A doctorate degree is the highest professional degree one can acquire. To know about how to get a doctorate degree, careers, requirements and more, read the blog.
Updated by Ankita Tiwari on 31st January 2019
What is a Doctorate degree?
A doctorate degree is the highest level of academic degree that can be earned. We all are familiar with Medical Doctorate but in contrary to the common belief, you can pursue a doctorate degree in any subject area.
This professional degree is research-oriented and deals with enhancing knowledge in a specific subject or interdisciplinary fields.
How long is a doctoral degree?
An honest answer to this question is, it depends. If you have completed your Bachelor's, then it may take you an additional four years to complete the doctorate. If you already hold a master's degree, you may be able to complete a doctorate in the same subject area with only three years of additional full-time study.
The average period needed to acquire a doctoral degree is 8.2 years, assuming that you start with a bachelors degree and stay a student until your doctorate completion.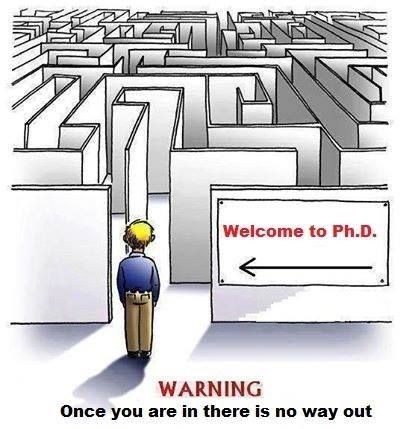 source - pinterest.com
---
How to get a Doctorate degree?
Getting a doctorate degree is not a piece of cake. Here are a few steps through which you can acquire a Doctorate degree.
Step 1 - Completing an Undergraduate degree
The first step towards getting a Doctorate degree is completing an undergraduate degree which would take around four years.
Go for a degree program in your area of interest to gain a broad knowledge of the subject. For example, if you want to study International Relations, you can pursue a degree in Political Science.

Strive to secure a high GPA in order to develop the skills for advanced research course work in your field of interest.
Step 2 - Completing a Masters degree
This may not be mandatory for all colleges. However, some colleges may require you to finish your Masters in a specific area of study.
Write GRE/ GMATs and choose your program such that it will provide a foundation for advanced research work and analysis.
Step 3 - Take the required tests
In order to get enrolled in a Doctorate degree, you need to take some tests such as GRE or TOEFL if you're an international student.

Prepare well and obtain a decent score in order to get admission to a prestigious university.
[Also Read: Best Online Colleges for you]
Step 4 - Decide the objective of the research
Before applying to an institution, choose your field of interest to carry out the research work.
Prepare the statement of purpose which should consist of why you would like to study at a particular educational institution.
Step 5 - Get all your documents ready well in advance
Avoid last minute hassle and make sure you have all the following required documents.
Undergraduate and Post Graduate Transcripts

Recent GRE or GMAT scores

Resume or CV

Letter of Recommendation

Statement of Purpose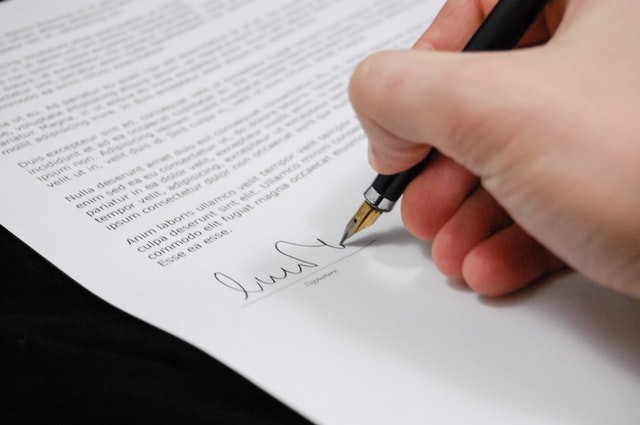 source - pexels.com
Step 6 - Apply for the doctoral program and check the funding
Fill the application form and submit it within the given deadline. It is always better to apply for a funded program as higher education can be very expensive.
Apply for grants, scholarships, financial aid, if any.
[Also Read: Scholarships for you]
Step 7 - Choose a research supervisor and submit the research plan
Choose an advisor who is related to your field of research as they can provide you with the resources and equipment you would need for your further studies.
Present and submit the blueprint of your study plan.
Step 8 - Start the independent research
You would be required to complete the coursework, the elective and core course.
You would have to appear for an examination and pass it. It would be a written test which would test your knowledge. After finishing the exam, the dissertation process starts.
Step 9 - Read and collect data
You can begin with the research and start collecting the relevant data.
Start by stating a hypothesis.

Conduct the experiment, surveys or whatever else is necessary.

Prepare your thesis and devote your time to reading and researching.

Update your guide on your work and take guidance.
Step 10 - Prepare for viva voce and faculty interaction
You would have to prepare for viva voce for presenting your dissertation to the committee.
In the session, you will have to present your progress on the topic and defend your research with relevant arguments. You will be asked questions related to your research.
Step 11 - Keep calm and study
Do not lose interest and be patient as the plethora of opportunities await for you.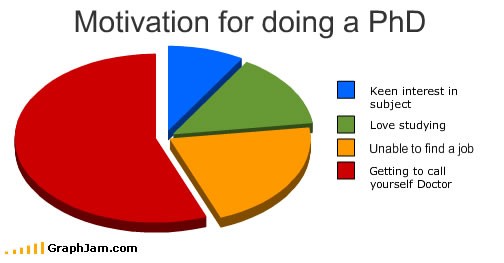 source - graphjam.com
Hopefully, this is not your only motivation!
---
What does it take to complete a doctorate degree?
A doctorate degree requires good academic skills and diligence in the work that you do. Besides, one needs to be patient and inquisitive to learn more.
Clear all the core subjects

Earn all the semester credits

Finish your thesis before the completion of the degree

Finish your research papers

Go beyond the curriculum and never stop to think out of the box!!
source - pinterest.com
---
List of Doctorate degrees
A doctorate or professional degree includes research work in a specific field or subject area. You can choose one of the two types of doctorate degrees available.
Professional Doctorate degrees
These are awarded for research work and analysis in a particular field. The student earns the knowledge and application-based practice in a specific field and subject. Some examples of this degree include the following.
JD or Juris Doctor Degree - A three-year degree course that can be pursued if you're interested in making a career in law or want to attend law school.

Doctor of Business Administration - Involves developing knowledge of management and business.

Doctor of Public Health - It would prepare you for the leadership positions in the healthcare and public health sector
Research Doctorate degrees
These degree programs are focussed on original research and involve digging deeper into the theories of the traditional subject areas such as arts, philosophy, medicine, and more. Some examples of this degree are given.
Doctor of Science - It is the highest level of professional degree in the field of Science.
Doctor of Arts - It gives a deeper insight into various contexts such as nature, philosophy, religion, and more.
Besides these, there is an honorary doctorate degree awarded to those who have made a significant contribution towards the society. The standard requirements are waived off and an academic degree is given.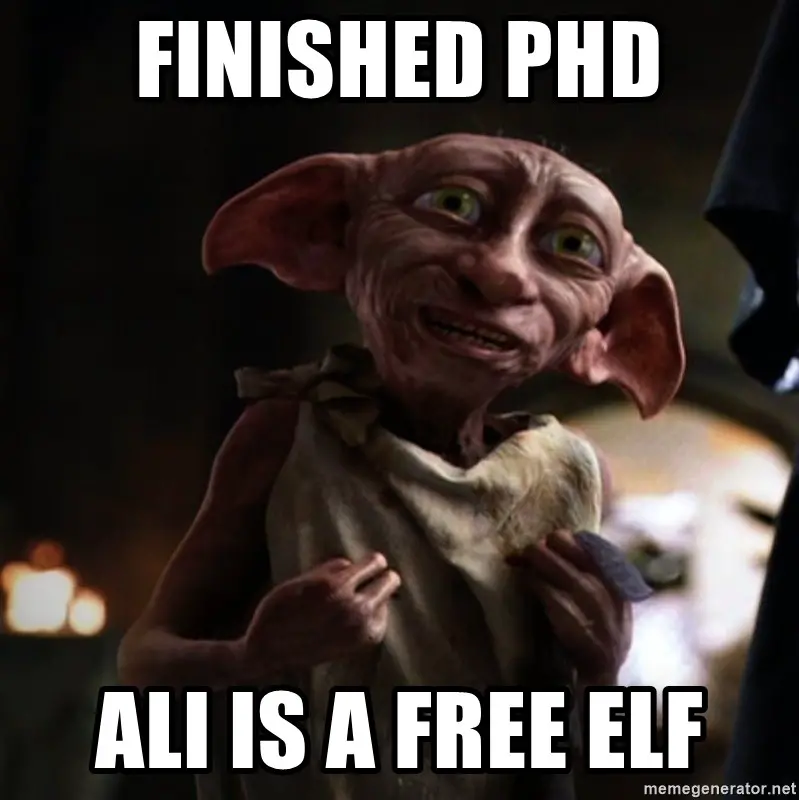 source - memegenerator.net
---
Opportunities after Doctorates degree
Took you years to finally achieve a doctorate. Now what?
It is time for your hard work to pay off. Besides self-employment, there are many career opportunities that you can choose once you have completed the doctorate degree.
Academics - You can grab a job in the higher education sector as a lecturer or carry out further research work in the subject area that you've studied and been trained in.

Alternative academics - Specialization in a subject area or body of knowledge that differs from your core academic discipline.

Research, Publishing, and Consultancy - You can continue to work within the same area of subject knowledge as your degree in a private research lab, government agencies, and more.

Professional - If you have completed a doctorate in law, you can choose to work for a high paying corporate firm. You can also apply for jobs in other sectors not directly related to your field of study.
---
Colleges and Universities offering a Doctorate degree
Many online universities/colleges offer a doctorate degree. Some of the institutions which offer doctorate degree programs are given here.
---
Conclusion
A doctorate degree is the highest degree one can acquire. It opens the doors to several opportunities and enables you to develop skills such as critical thinking, analytical ability, and more.
It might seem to be a long journey ahead but the never-ending toil is definitely worth the benefits that one gets. Moreover, if you have the required caliber and interest, you will enjoy each day of your degree and work diligently towards achieving your goal.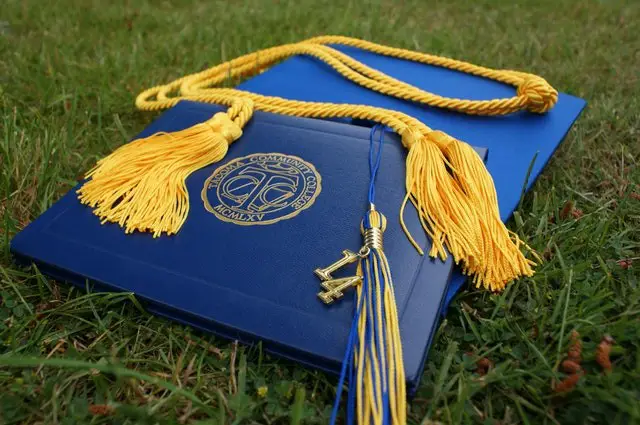 source - pexels.com
---
FAQ'S
How long does it take to get a doctorate degree?
---
Typically, an average student takes 8.2 years to finally complete a doctorate degree.
Do you need to have a Master's degree to get a Ph.D.?
---
Not necessarily. Having a Master's degree is not mandatory but few colleges, for instance, the North Carolina University demands a Master's degree to enroll in a doctoral program.
Is Ph.D. a doctorate degree?
---
Generally, when a student says he/she is pursuing a doctorate, it means a Ph.D. or another of these research degrees.
Do you call someone with a doctorate degree a doctor?
---
Yes. Anyone who has earned a doctorate degree is entitled to be a called a doctor. For instance, a person who has finished a Ph.D. is called the Doctor of Philosophy. 
Is there anything higher than a Ph.D.?
---
A doctorate degree is the highest academic degree that can be earned. After completion of your doctoral, you can go for a PostDoc which is not a degree but a research position.
Is it hard to get a Ph.D.?
---
Yes, it is a general belief as the drop out rates are high. If you have the required potential and discipline, then it should not be tough for you.
Is it worth doing a Ph.D.?
---
Yes, definitely. Doing a Ph.D. might be expensive but it is worth the investment. It will help you earn higher salaries as compared to those who hold only a Masters degree. 
What should I do after Ph.D.?
---
Besides being a Postdoc, there are many other job options that are open for you such as Business Development Manager, Market Research Analyst, Management Consulting, and many others.