How to get a Master's degree?
A Master's degree is a further advancement of Bachelor's degree which focuses on a specific field of study. Take a look at the opportunities, risks and requirements for a Masters degree.
Updated by Theres Ann on 5th February 2019
What is a Master's degree?
A master's degree is a postgraduate program which provides you with a leap in the corporate world with a set of its programs and procedures.
The entire 2-year duration of the course is enriched with challenging experiences and policies to help students get accustomed to the challenges in the professional world.
A Master's degree is usually followed by a bachelor's degree. Almost 1700 institutions across the United States offer a Masters degree. Formal and consistent assessments happen throughout the program.
Continuous assessment is an important strategy of Masters Programs in the United States. Masters programs are divided into two broad categories in the United States- the Academic Masters and the Professional Masters.
Academic Masters - Focus on Broad Subject Areas and conclude with substantial research task.

Professional Masters - Aims to impart vocational skills and technical training.
---
Eligibility criteria for Masters Degree
Some of the basic requirements to apply to a program are as given below:
A scan of the previous degree (bachelors or high school)

TOEFL, GRE, IELTS, GMAT scores

A scan of your passport

Transcript of previous courses

Letters of Recommendation

Your CV

Statement of Purpose(SOP)

Academic Performance records
---
Steps prior to Masters degree Application
There are several choices and decisions to be made before applying to a Masters Program in any of the Universities. A few of the steps are as follows.
Find out a suitable university and program that best suits you in terms of location, courses offered, tuition fee, faculty, mode of learning and many more.

Cross verify the requirements against your eligibility. Find out if the cut-off marks, bachelors degree and more suits yours.

Identify the documents that are to be submitted. Collect the application form and submit it along with the required documents before the due-dates.

Wait for the interview call-letter, admission letter and more. Report to the venues as specified in the letters on time.

Most importantly, for an interview that you attend look professional.
---
How to complete a Masters degree on time?
There are several blocks that prevent a student from completing his/her Master's degree programs on time. A few of them include procrastination, poor writing skills, inability to work independently, and, unexpected life-events. However, a Masters degree program completed within the stipulated using a variety of strategies. A few tips to improve your student life are as given below.
Increase networking. Meet new people every day from different domains, so that you have a strong support system in case you need any help.

Ask help. All are ready to help provided you have the will to ask for it.

Breakdown your assignments into timelines. Prioritize tasks and complete the tasks on time

Stay focused and organize your notes and tasks
---
Is a Masters degree worth it?
A Masters degree is most favored by those already holding a Bachelors degree, if your chosen career requires a Master's degree, or if you need a Masters degree to apply for a position with a higher salary. But it is not always necessary that a Masters degree should be taken for the subject in which you already have a Bachelors degree.
Many jobs including those in the fields of securities, commodities, financial service agents, and more provided a higher salary for those candidates with a Masters degree than a Bachelors degree. If the career, and finance do not have growth, then it is not advisable to apply for a Masters degree program.
A few of the characteristics of a Masters program are as given below.
The duration of the Master's program is based on the total academic credits required for completion.

For a course duration of 12 months, 30 credits are awarded.

On an average, a full-time student in the United States will take 1.5 to 2 years for the completion of the program.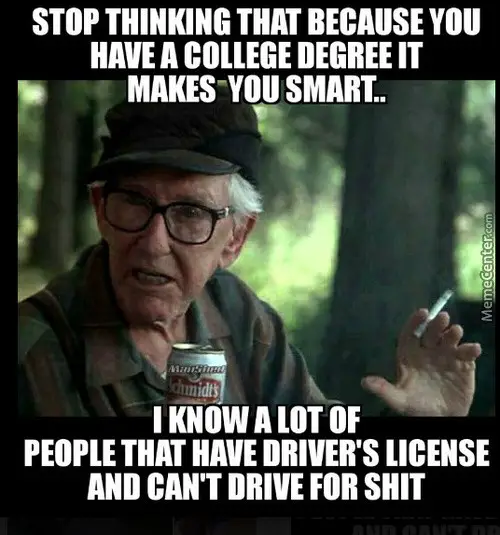 Source: Meme Center
---
Points to be checked before applying for Masters Programs
A few additional points to be noted while applying for a Masters degree in the United States is as given below.
Study about the source of finance for your programs – It could be employer tuition reimbursement, state grants, institutional scholarships, and more

Before you apply, compare the tuition and quality of programs at various universities

Decide between online or off-campus programs by calculating the costs involved

Know about the internships or practicum that are required during the course of the program

The specialization may not be the same as that of Bachelors.
You can be enrolled in the Master's program only after the completion of 16 years of education (in some cases 15 years of education).
---
Schools and Universities in USA 2019
Few of the Universities that offer Masters programs in the United States are as given below.
Universities/Colleges offering Master's degree
Columbia University
California State University Northridge
Georgia Tech
Harvard Kennedy School
Johns Hopkins University
The University of Illinois at Chicago
Louisiana State University
Mississipi State University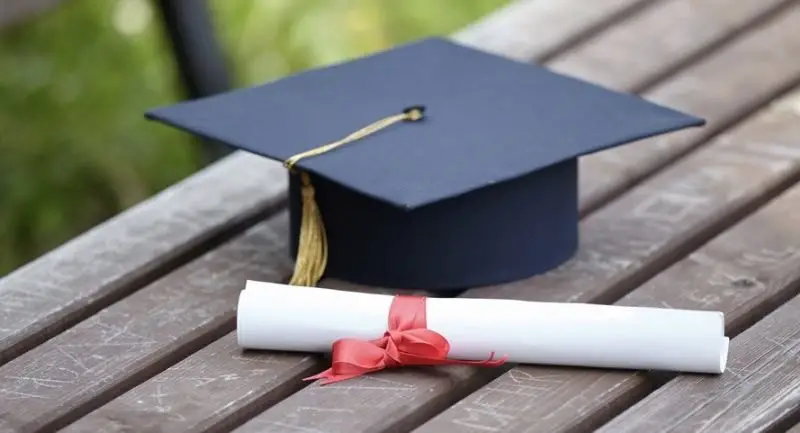 Source: Tripwire
---
Opportunities after Masters in the United States
There are two major options for students after they have completed their Master's degree. They are as given below.
Grab a job - After completion of a Masters degree, you are most eligible to apply for any jobs in the United States. Depending upon your specialization, you can apply for many job opportunities that come along your way.

Apply for Ph.D. - For those who are looking for a career in research application on to the Ph.D. is the next available option. In-Depth knowledge of your specialization subject would help you get admission for Ph.D. in any of the top colleges in the United States.
Career after Master's degree

Postsecondary educators
Librarians
Social workers
Nurse Midwives
Psychologists
Political scientists
Economists
Historians
---
Conclusion
To understand the concepts and their applicability better, there are students who complete their Masters after a few years of work experience. When a Bachelors degree provides more theoretical information a Masters degree can give you sufficient knowledge on the practical aspects of the subjects. An umpteen number of financial aids are available for those who are willing to apply. Expand your knowledge, enhance your skills, power your dreams.
---
FAQ'S
How does an online Masters degree program work?
---
A Masters program in the distance mode is the most convenient way of obtaining a degree. Like the other online courses, Masters degree is also offered by providing the study materials online to the students and by conducting various online classes.
What is the duration of a Masters degree program?
---
Most Masters degree programs take two years for completion. However, there are exceptions for some programs. 
Is accreditation of the program important when enrolling for a Masters degree?
---
Be it any program, accreditation is important while enrolling into the program. There are two types of accreditation - Institutional accreditation and Programmatic accreditation.
Institutional accreditation ensures the quality of education offered at the institutional level and programmatic accreditation is ensured for those programs that keep up the specified standards.
What are the requirements for a Masters degree program?
---
Few requirements for applying for a Masters degree in a university/college in the United States is given below.
4-year Bachelors degree program from an accredited university

Pre-Masters program can be attended by those who only have a 3-year Bachelors degree or an equivalent diploma

Official transcripts of institutions should be attended

Two letters of recommendation
How is grading done for Masters degree in the United States?
---
Grades are identified with letters in the United States.
A grade indicates grading between 90% and 100%

B grade indicates grading between 80% and 89%

C grade indicates a score between 70 and 79%

D is the passing grade that is between 59% and 69%

F is the grade that indicates a failure in the subject
Which are the different types of Masters programs?
---
There are mainly two main types of Masters programs. They are given below
Academic Masters - Focuses more on research and subject study

Professional Masters - Helps to provide vocational skills and technical training.