When it comes to education, it's not so easy paying for it especially if you've taken a student loan. Even though education is quite expensive, it is necessary for achieving competitive jobs with decent pay. Some cover the cost of it with families and employers but not everyone is blessed with it.
Further, if you need to go to college, you need to come up with funds for your tuition fees. For this, you need to know how to get a student loan.
To get a student loan for college is not that of a big deal.
Before getting into the process let's first understand the 2 broad types of student loans - Federal Loans and Private Loans.
---
Table of Contents
---
How to get a Federal Student Loan?
Federal student loans are provided by the federal government. It's further broken into 3 types which are given below.
Direct Subsidized Loans
This is basically provided to the borrower based on the financial need.
Direct Unsubsidized Loans
Well, it's not based on financial need. It's not based on the credit rating and other things. Further for this, you don't need a co-signer. The school will determine the money and how much can you borrow, based on the cost of attendance and other financial aids you receive.
Direct PLUS Loan
It's purely based on the credits. Unsubsidized Federal Loans are for parents and other graduate professional students.
It's always important to consider and look for federal student loan first, before taking Private loans, since there are huge differences in the interest rate, repayment options, and other features.
---
How to apply for a Federal Student Loan?
First, you need to apply for the federal student loan by filling out and submitting a free application from Federal Student Aid (FAFSA) form online.
You must submit FAFSA to be eligible for a Federal Student Loan.
Things to keep in mind while applying for FAFSA
Remember it's free of cost for submission (If it's charging a fee, then you are in the wrong site).

Completion of FAFSA needs to done every year as you need money for tuition fees.

Complete and get it before October as soon as possible. The earlier might have a change of getting some grant on the first-come, first served basis.
Federal aid of both grants and loans are being considered for a loan.
Stafford loan consists of subsidized and unsubsidized loans which are provided to a student, irrespective of financial need and it depends on the funds allotted to the college.
---
How to accept your Federal Student Loan?
You can accept your federal student loan by signing and returning your financial aid award letter.

Taking part in entrance counseling at your school to make sure that you understand your loan obligations.

Sign off a Master Promissory Note (MPN) to agree to the loan terms.
---
Requirements to get a Federal Student Loan
Valid Social Security Number

Male students between 18 - 25 must register with a service to receive loans.

Permanent citizens with green cards can apply for aid. Immigrants with T-1, battered-immigrant-qualified alien are also eligible.

A student holding a high school diploma or equivalent GED or certificate from the homeschooling program.

Enrolled in an eligible school unaccredited schools might not qualify for a federal loan. some school has chosen not to receive federal aid.

Filling of FAFSA form asks your family financial information to determine how much are you qualified. without FAFSA you can't receive federal loans and grants.

Maintain good standing with federal financial aid which students can't have defaulted on other federal loans or owe money on federal grants.

Accumulation of 2.0 GPA or risk losing financial aid until the grades improve.

Students must be considered part-time to be eligible for loans. College determines what part-time and full-time status is there.
---
Federal Subsidized Vs Unsubsidized loan
Difference between subsidized and unsubsidized student loans is that students who have financial need receive a subsidized loan where the charge of interest will be the same while in school. Students who defer their loan also don't have to pay interest during that time.
Students whose FAFSA don't meet the required financial need can receive an unsubsidized PLUS loan which levy interest during the semester and the six-month grace period following graduation.
---
Repayment of Federal Student loans
After six months of the grace period, you generally start to make principal and interest payments.
Repayment is flexible for federal loans and will change your life situation. You can apply for deferment or forbearance- a timeline where you don't have to pay back the interest on federal loans and some private loans. Under the unsubsidized loan, the interest will keep accumulating during the deferment.
Standard repayment plan
A fixed monthly amount fixed with a goal of paying your loan off in 10 years. This saves money overall but costs more money at a time.
Graduated Repayment plan
A smaller payment which increases every 2 years again with the goal of paying off the loan in 10 years.
Income Based Repayment plan
If your payment is capped at 10% of your discretionary income then the difference between your income and 150 percent of the poverty guidelines for your state and family size will be given off as student loan amount.

source - pexels.com
Extended Repayment plan
Monthly payment is fixed or graduated plan with a goal of paying the loan in 25 years. Under this option only available loan holders with $33,000 or more in debt
Income-Contingent Repayment plan
You pay monthly, 20% of your discretionary income or the amount you pay monthly with a fixed payment again 12 years whichever is lesser.
Income-Sensitive Repayment plan
Monthly Payments based on the annual income for up to 15 years. Federal Student Aid has a repayment estimator which can tell you the information.
If you provide the number of your loans your interest rates, and your income to see options that might work best.
---
Private Student Loans
The private student is another way of approach for student worried about How to get a student loan. This should be considered as your last source of the resort as interest on private loans are generally high than your federal loans.
Basically, they are issued by the banks or other financial institution.
Private Student Loans
These loans are basically taken out by the students it's often taken out with the help of cosigned by a parent or another creditworthy individual.
Parent Loans
Another way to get money for college. A parent or other creditworthy individual takes out the loan to help their student pay for college.
---
How to apply for a Private student loan?
Since private Student loan is offered by banks and financial institutions you apply directly to the lender
First, go to the lender's website

Check the interest rate of the loan with the repayment flexibility options and benefits.

Apply directly through the website. choose the type of repayment option and Interest rate according to your want.

Consider adding a Cosigner which might boost your chance of getting a loan.

The lender will check your credit score and your cosigner if you have included them and will contact you for further steps.
Getting off a private loan is not that difficult contact with your university whether they have enrolled in school channel loans. school channel loans are loan programs arranged as collaborations between colleges and financial organizations.
There are several private financial organizations that specialize in direct to consumer private loans by contacting them and under various possibilities choose the one that fits your need the best.
---
How to accept your Private Student Loans?
Choose the type of Interest rate and Repayment option for your loan
You or Cosigner will accept the terms of your loan and sign it electronically
The school will be asked to approve your eligibility, including verifying your enrollment and the loan amount you have requested
---
Requirements to get a Private student loan
Each private loan service has different requirement

Most require a minimum income and credit score before they will agree to lend you.

Private Lenders often need a cosigner because college student typically has no income or credit history.

Comparing your private student loan option with review sites and service providers allow you to get a better deal.

Beware of scammers who provide six-figure loan without any necessary document verification.
---
Repayment of Private Student Loans
You generally have six months of a grace period. if you elected to make in school fixed or interest payment where you will continue to make those payments during your grace period.
You start to make principal and interest payments.
---
What's your borrow limit?
The financial aid offer will account your maintenance costs and you can turn down a loan or request a lower amount if you feel their expenses too high. Borrow only needs what's your need. It's always better to calculate your estimated living expenses yourself and get the money accordingly.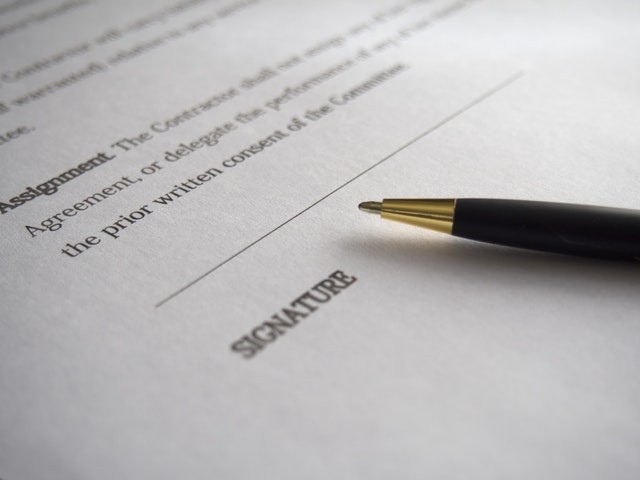 Source - pexels.com
Always make sure not to take more loans than the expected salary in your field. You are expected to pay back the loan even if you can't get a job in your field or your plans changes.
---
How does the interest rate work?
Interest is the money paid to the lender for a particular rate in exchange for borrowing a large sum. The interest rate is being calculated as the percentage of your unpaid loan amount which is also called as the principal amount. You are responsible for paying interest on any unsubsidized loans.
How to calculate interest?
For calculation of the amount of interest that accumulates on your loan id by divide the loan's interest rate by 365.25 -which is the number of days in a year which consists of leap year too.
Example-
A loan with a 5% interest rate (.05 divided by 365.25) will give you a daily rate of 0.00013689253.
With this interest rate factor to calculate you can find how much interest accrues on your loan from month to month.
If your student loan is around $33,000 the average debt of a student graduated in 2014. its been 30 days since your last payment and you have a 5% interest rate.
33,000( principal) X 30 (unpaid days) X 0.00013689253 (Interest rate) = about 135.5 or $135.50 is incurred in that month.
---
Comparison between Federal loans and Private loans
The key point of student loans is in the cost and use of credit score in determining the eligibility.
Undergraduate students applying for Federal loan will not have to go through the credit check can be denied if there is conflicting info present in his credit history.

The interest rate on the Federal Student loan is fixed and the interest rate on the Private Student loan can be variable or fixed and they are usually high

Undergraduates students demonstrate financial need could receive a federal subsidized loan government will pay their interest until you graduate. Private loans are never subsidized you need to pay all the interest.

Federal loans offer flexible repayment options and loan forgiveness programs. The private loan has few repayment options and no loan forgiveness programs.

Federal loans don't have to be paid until you are graduated or dropped below half time as student status. Many Private loans ask for repayment while you are still in school.
---
Conclusion
While looking for how to get a student loan either from federal or private always make sure the terms and conditions and choose the action which it will be suitable for you as at the end of the day it's all about you going to repay the amount that you have taken as loan.
---
How to get a student loan FAQs
1. How do I apply for a student loan?
To get a federal student loan you need to follow these steps first submission of an Application for Federal Student Aid (FAFSA) form. With the information from the college or school, they will send an offer which also consists of Federal Student Loans.
2. Who can qualify for a student loan?
To be eligible for a student loan. you require proof that states that you have been enrolled in that particular school. You must be a U.S. Citizen or a permanent resident with a legal age given by a state of residence.
3. Can I apply for a student loan in the middle of the semester?
Yes, applying for a student loan can be done during a year in college. Until you have not filled the FAFSA before the deadline closes. Applying can be done during school time in the middle of the semester. if you have failed to register then no way to help you with that.
4. How much can I get in student loans?
The money that you borrow depends on several factors such as federal or private loans and the school. Undergraduates can get up to $12,500 annually and in a total of $57,500 for federal student loans. Graduate Students can get up to $20,500 annually and in a total of $138,500.
5. Can an 18-year old take out a student loan?
As a minor, the education loans and other responsibilities are tied up to your parents as they are responsible for your education. Cosign of your federal student loan is not required and your parents don't need to get it if you are 18 years defense of infancy doesn't apply to federal student loans.
6. Are student loans worth it?
A student loan can be seen as a problem as it leaves you with thousands of dollar as a debt an average of $37,000 to be paid back. Even though it leaves you with debts it's a great investment to keep you in a good career and income in the future.
7. Can you apply for student loans before being accepted?
You can apply for your FAFSA before getting into admission to a school or college. It will generally process or anything until you have admitted in the school. The information will be forwarded to the college but will not process anything until you are admitted.
8. Do I have to apply for student loans every year?
Yes, you are required to submit a new application every academic year of starting and they encourage to apply for every year. The financial situation changes every year a new assessment is required to process in order to provide a particular academic year.
9. How quickly can you get a student loan?
Generally, the money will be sent to the college directly which will take around 1-2 years before the remaining is sent back to you. From the date of the loan is allocated it can take over 3-10 weeks to receive the student loan money from a private student loan lender.
10. How much can a freshman borrow in student loans?
The Direct unsubsidized loan gives you an annual limit based on the undergraduate students year in school. Where for the 2015-2016 the limit are $5,500 for the freshman and $6500 for sophomores. It varies and moves depending on the students and the year of their college and school too.
---