How to write a College Transfer Application?
Making a decision about which college to attend can be one of the most challenging and important decisions that you have faced in your life. Learn how to write a college transfer application efficiently and avoid the struggle of what to write and what not to write.
Updated by Arpit Sachdeva on 1st March 2019
College Transfer Application - Why is it important?
If you find yourself reading this blog, you've already been through the college application process once. You tried for a college, you got into it. But now that you're on campus, you've decided that you need to transfer to another college.
It happens!
The only decision at this moment is to re-apply to a college that matches your needs. Transfer application plays a crucial role here. Writing a transfer essay is your chance to introduce yourself to your dream school.
The struggle that the student suffers is to write a unique transfer application, that marks the decision of the admission officer in your favor.
Although there is no perfect outline for a guaranteed spotless transfer essay, there are some guidelines to help your essay along the way. The transfer essay should include these fields in order to be able to stand out amongst the others.
We'll help you out!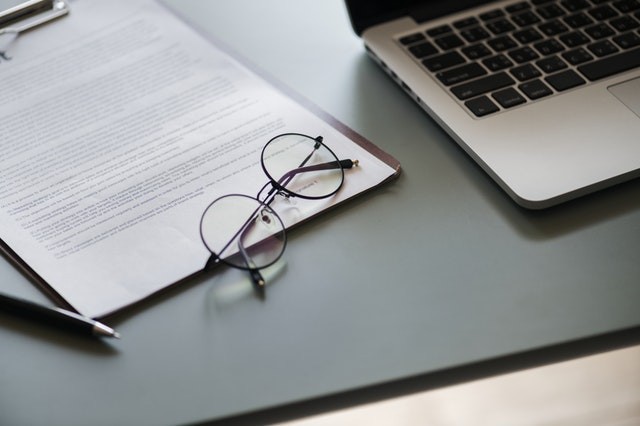 source - pexels.com
Want to ace the transfer essay? Then follow these steps.
Introduce yourself and explain why you choose your current institution in the first place.

Explain about the reason for the transfer.

Speak about your interests.

Outline how the new college will benefit you.
---
Steps to Follow
1 - Introduce yourself
This is the part where you have to invest most of your time, as this is the paragraph where you can win the game. The first paragraph is the most important part of the essay, thus it should include some catchy and attention-grabbing statements. You can start off with a simple introduction and telling about some of your core values. You need to address and explain things like, Why did you choose your current institution in the first place?
The reason should be simple and factual. The reason could be anything whether if the school was closer to your home or maybe you wanted to stay with your parents.
Be honest at this part of section as officers easily catch up the made-up reasons. Also, you can mention some of the things you liked about your current school that had helped you improve certain skills.
Background Information - Harvey is currently studying at Amherst College since he wanted to be close to his home so that he can help his dad in his TV agency. But now, since his father has asked his uncle to help, he no longer has to stay in his hometown. Harvey wants to move to Penn where he can find more practical information related to his anthropology course. Transfer application of Harvey is gonna shape like the one given below.
Example - Before I could even walk, my parents had gained an interest in History. So we spent every holiday walking off the street of some historical sites which helped me to gain an interest in archaeology. Moving around to all these places have made me resourceful and adaptable. My decision of starting my education at Amherst College was because of the reason that I wanted to stay close to my house so that I can help my father with his T.V agency.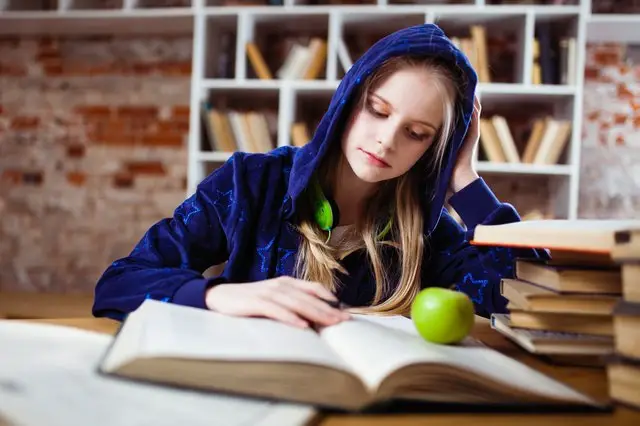 source - pexels.com
---
2-The reason for the transfer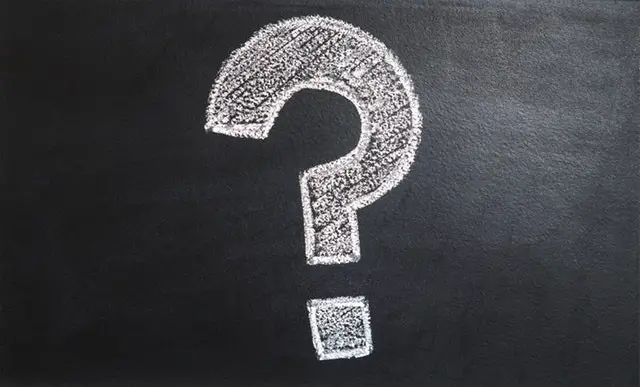 source - pexels.com
One question that every admission transfer officer look out for is "why the student wants to leave the current college and attend another?".
In your essay, colleges and universities will be looking for what makes their school a better fit for you than your current institution. You have to be very precise about the reason for your transfer without speaking negatively about your current college.
Give a Polite Description - You have to mention a polite description of why you and your current college is not a perfect match. One should explain the reason as clearly and concisely as possible, taking advantage of the opportunity to show what you have learned about yourself and the kind of college you believe is right for you.
Example - My reasons for transferring are almost entirely academic. I have made many good friends at Amherst, and I have studied with some wonderful professors. I'm majoring in anthropology, but the program at Amherst is almost entirely contemporary and sociological in its focus. I'm looking for something more than that.
---
3 - Speak about your interests
"What you want to do?". This is another important section that the admission officer looks into to differ with the applications. The student should be clear about his/her vision and future.
This part of the essay should be focused on the objectives that the student wants to achieve being a part of the institution he/she is applying to.
This section should also highlight about "Why are you applying to this school in particular?". You must have a concrete reason for the selection of this particular college. Admission Officer will expect that you have done your research and now are making a calculated, thoughtful decision to transfer.
Make sure the admission officer knows that you aren't applying because "it's better than your current school" but because this school is where you feel you truly belong.
You need to describe what are your interests and how this college will help in you fulfilling them. Your interest in transferring to one school should be directly related to your reason for leaving your current school. This will create an understanding in the mind of the admission officer about your need to transfer.
[Also Read: How to choose a major?]
Example- By attending Penn, I hope to broaden and deepen my knowledge in anthropology, participate in more summer field work, volunteer at the museum, and eventually, go on to graduate school in archaeology.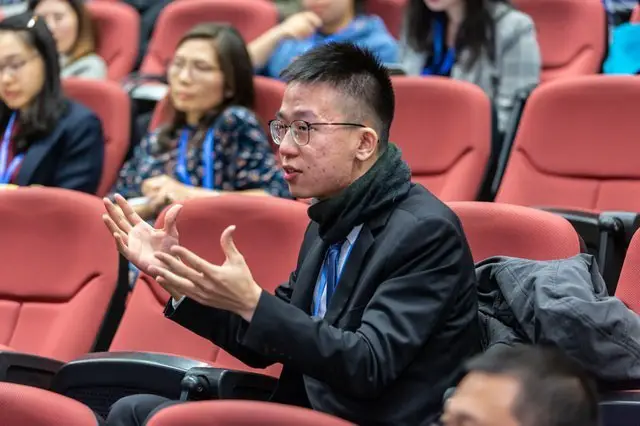 source - pexels.com
---
4- Concluding with an overview
A good ending is an important aspect of the application. It gives the essay it's desired shape. In this section, you should give an overview of your academic offerings and experiences you gather in your current college that helped you evolve.
It should talk about how you have developed from your previous experiences and will be taking those insights when progressing to the new institution. This section should appeal to the officer that you are a positive person and continue this performance after the transfer to the new school.
The ending should be short and crisp and should be telling about the honor the person will acquire if he/she gets selected in the college.
Example - As my transcript shows, I have done well at Amherst and I am convinced I can meet the academic challenges of Penn. I know I would grow at Penn, and your program in anthropology perfectly matches my academic interests and professional goals.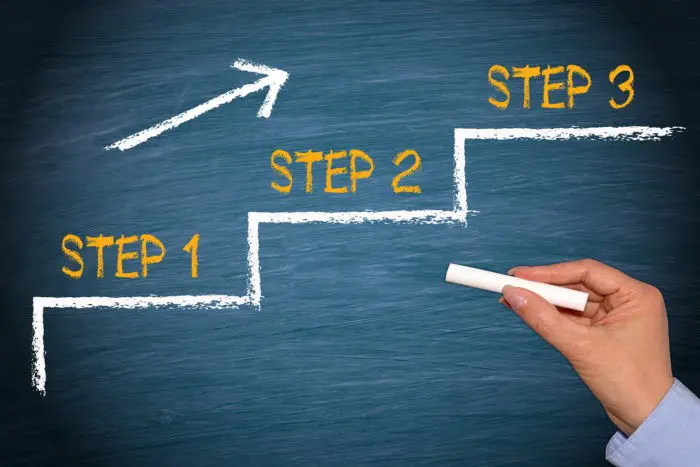 source-jumpvine.net
---
College Transfer Application - Do's and Don'ts
These are the general things that one must keep in check when writing a transfer application.
Do's
Keep things short and focused

Be specific on what you have to say

Start your essay with an attention-grabbing introduction

Do proofreading several times
Don'ts
Be creative, don't write what admission officials always read

Don't make things up, be honest

If you write about your thesis, don't include things that don't support it.

Give yourself time, don't rush into the college application.
---
Best colleges/universities for transfer
The colleges mentioned below are providing an ideal combination of good quality education, affordability, and alumni success.
You'll notice colleges in California dominate our list below. That's not surprising - the state's two four-year college systems have a clearly defined pathway for community college students, supported by a statewide set of general education courses that will transfer between institutions.
Other states, like Florida also guaranteeing admission to a public four-year college for students who start at community colleges.
College/University
University of California- San Diego
University of Florida
University of California- Irvine
San Diego State University
University of California- Santa Barbara
California State University-Long Beach
Emory University
University of California- Berkley
---
Conclusion
If you are feeling that your current institution isn't ideal for you, then instead of just hanging on with it, you need to move towards an institution that matches your needs and the first step to this process is the transfer application.
So, invest your time in the transfer application, as it is the first step towards studying in your dream school. Making the admission officers believe that their college is a perfect fit for you is the primary goal over here. So using the correct words and reasons is the key in this process.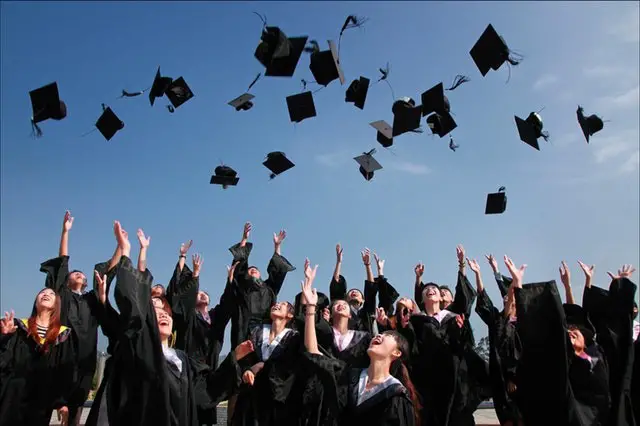 source - pexels.com
---
FAQ'S
What is a college transfer application?
---
An application written by the applicant for a particular college stating the need and importance about his/her transfer.
What is common application form?
---
The Common Application (informally known as the Common App) is an undergraduate college admission application that applicants may use to apply to any of more than 700 member colleges and universities in 49 states and the District of Columbia, as well as in Canada, China, and many European countries.
How the process of transfer different from applying for a college the first time?
---
Transferring to another college is not like applying to college the first time. Your high school transcript and test scores will take a back seat to your college transcript. Here strong grades in your college will earn you a seat in another college.
What are the examples of transfer-friendly colleges?
---
Some examples of transfer-friendly colleges are-
Claremont McKenna College

College of William and Mary

Colorado College

Cornell University
How long do colleges take to respond to the applications?
---
If you applied to colleges where there is rolling admission, it generally can take six to eight weeks to receive a decision. You can obtain more specific information by visiting the colleges\' websites.
Do GPA transfer between your colleges?
---
When you transfer, the GPA from your original institution is not carried over to the new one. The credits for that course transfer, but not the grade.