Paying for College without Student Loans
Learn 12 ways to avoid student loan debt for paying the college fee. Learn about other options like Scholarships, Financial Aid, Grants, Part-time jobs, Reimbursement and many more alternatives which will help you to pay your college tuition fee without any student loan.
Updated by Gowtham Ramesh on 10th June 2019
It's obvious that student loan debt is sky rocking. It has reached a whopping of $1.5 trillion which compromise of both the Federal Student Loan and Private Student loan.
It's very clear that education at colleges gets more expensive and its increasing every year. The federal student loan is an excellent way to get students to pay for their college and school fees. Well, it doesn't cover the total cost, it varies based on the college that you go to. Thousands of students complete their graduation with a huge debt on their back with no clue on how to pay off it sooner.
Private Student loans have a high-interest rate as compared to federal student loans. They charge fees for delayed payments, prepayments, and origination fees which makes the private loans less favorable.
The student loan might look like a simple option but in reality, it is difficult to pay off your student loan debt. It might take several years, Some times a student graduate with debt. You need to be on a budget and with the college that you have chosen where it can help and save you with the tuition.
Let's look for alternatives, available out there which can help you in attending college without the burden of Student loan. It can be found with the help of extra research and hard work. You can get out of it but it's a little complicated it can serve you better choices than being drowned with the student loan debt.
---
List of Content
---
Is Student loan a bad idea?
We know that parents do everything to keep their child on the line of success and that's where the real problem starts. People want it so badly that they end up making huge mistakes by taking loans and entering into the debts.
Well, Borrowing money for college is not difficult but you don't need to do any of these. To get a fabulous education and outstanding career opportunities there are plenty of other options out there excluding loans and debts.
People who are under debt are worried about the money as they are stuck. It increases the stress and burden of student loan monthly payments. The students walk into their future with debt. It is difficult for them and their parents who have co-signed with them.
Statistics Report
According to the Federal Reserve, shows that the American owe a total of $1.4 trillion as in student loan debt.
An average student debt per graduate is estimated is $37,712
70% of the graduates have borrowed money for their education.
According to U.S. News & World Report, the average period for a graduate degree holder to pay back their loans is around 21 years.
That's right an average time taken to repay is 2 decade. This is why people rethink about taking student loans. Debt seems to be normal but the duration that takes to complete is way more than what we expect. Well, there are ways to get debt free degrees with well-planned options.
---
Options for payment
Several alternatives will help you pay your college fee without any debt. So if you are financially challenged then these are the following solutions which can help you to pay the college fee and for some, you don't even have to pay back.
1) Pay through cash
2) Aid Facility
3) Choosing the Right School
4) Community College
5) Scholarships
6) Grants
7) Work from School
8) Work-Study Programs
9) Off-Campus Jobs
10) Live on Campus
11) Budget Planning
12) Employer Reimbursement Programs
13) Parents spreading Awareness
---
Pay through cash
The can be well funded and can have a good budget. The student can use his money for a special purpose. Paying for college tuition fees with your savings is a thoughtful and useful process.
It is good for students and parents to pay the college fee as you don't have to depend on any financial institution and can be debt free. Parents must look and start saving for their future education.
---
Aid Facility
People who want to get into college can apply for Aid which is provided by the federal govt. For applying you are required to fill a form known as Free Application for Federal Student Aid (FAFSA). This form figures out the school and how much money can they offer your attendance with the supportive aid.
The FAFSA form is for you where you need to complete each school year.

The duration which takes place for filling out the form is around an hour.

This covers all types of aids from federal grants, Work-study programs, and school-aid. It also covers loans which is a bad suggestion.

The deadline for applying is 06/30/19 for the 2018-2019 school year.

For corrections and updates of 2018-2019 can be done till 09/14/19.

To apply for the 2019-2020 school year it opens on 10/01/18.

Fill out the FAFSA as soon as possible after October 1
Based on your financial capacity the school chosen by you can be covered by either Grants or Aid either from school or state.
---
Choosing the Right School
If you consider a school the following should come on your list. First, even though it's not the core important factor the recognition of the college name, The dorms size, and the Football programs. The only relevant question from this point is Can I pay for it without student loan?
Down the lane, the only question is to find a school that you can afford. It results in the adjusting of expectations and the dream of other schools.
It would be good if you can reach for getting scholarships and grants then you can go to the dream college with debt-free. Staying out of the debt is the main motto.
---
Community College
All around America there are very acknowledged community colleges. This allows people to get college credits with the degree, that is cheaper than getting in a 4-year school after high school. After 2 years of getting information about the basics, you might transfer for a 3 year or 4year school which provides a bachelor's degree.
Directional Schools
Utmost every state has a flagship school with all the academic research happens and several other schools focus on teaching. Directional schools don't focus on the classroom experience it also has cheaper tuition fees. To understand better how funding works for State schools.
Trade Schools
The Trade school option where people enjoy working all kinds of practical skills from electrical works, Mechanics, Plumbing and home inspections with high-value training from experts. Its a cheaper and shorter than a bachelors degree.
---
Scholarships
Scholarships are the best it helps you to stay away from the Loan Debt. This is a process where the school fee is covered without any help of loans, as it is funded by the school or organizations. There is no need to repay it.
Scholarships are a great way to go for college without taking any loans. The money is received in the form of an award letter from the committees. People interested spend time on their summer breaks and weekends to fill out every scholarship opportunity.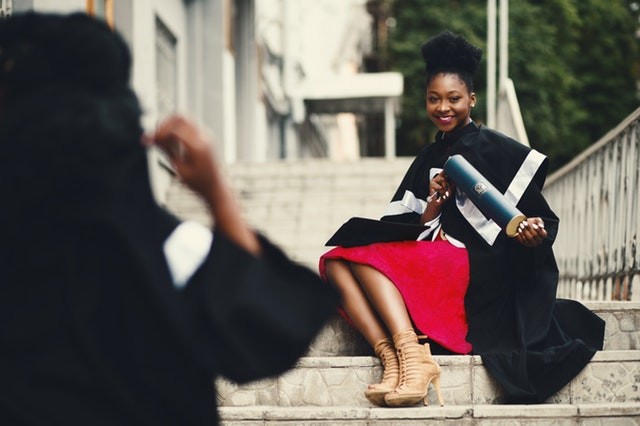 Source - pexels.com
The information is available on the tips of your fingers the information is available online on the internet. People do frequent research on scholarships and deadlines. Get prepared to write some essays on personal experiences and career goals. To find out any scholarships are provided for the employee's children consult in office.
It's awarded on the community service or high school GPA. Get in touch with the community, business groups and charities to get information on whether your child is eligible to apply for scholarships or not.
Local Scholarships
The option is very easy to approach. For this, you have to contact the guidance counselor and then to the Chamber of commerce, communities group and finally your employers to get information on it.
National scholarships
The global web (internet) is filled with people who provide college Scholarships. You can get a scholarship from any category you think you are suitable for. Look into trusted and reputed websites to get the right one.
Military scholarships
If your Parents served in the military or are still serving or you are planning to serve then you can make use of the active duty member benefits to veterans and their families. It provides scholarships to the veterans family members.
School-related scholarship
Before getting admission to the campus get in touch with the admission office or the financial aid office or the department head of the major or the athletic director if you need sports based or academic-based scholarships.
There are a lot of scholarships out there based on various categories athletics, cultural and community experiences, majors and accomplishment. Like if you are lucky you might find football scholarships.etc
---
Grants
Grants for college are held for students who show a certain amount of financial requirement/. It is provided by the state and federal government and by the private organizations too. Some work great for a group of students like first-generation college students, based on the area.
These are given in the form of awards by the organization and other federal assistance programs. To qualify these, you are required to fill the FAFSA form. With a little research based on what all options are available for you. Still, if you cannot get any aid you can contact the state grant agency for further possible aids for you.
These grants are provided by colleges and government where you don't require to pay it back. It is an award based on the income report from the Free Application for Federal Student Aid (FAFSA)
If you have received a grant you are qualified for the financial aid award letter from the school. Sometimes you get it along with the acceptance letter or later in the timeline.
According to the last year data, the undergraduate at a public college gets an average of $5,000 in the form of grants and students from the private college get an average of $16,700. The larger grants usually come from within the college.
Federal Aid
To apply for a Pell grant or any other federal aid you need to fill out the FAFSA form. It automatically includes you for a student loan unless you confirm it. Head the form to your college financial aid office for the acceptance of scholarship or grant.
State aid
It pays more attention to your academics like your grade, test score and in extracurricular activities. At the time of applying, send all the paperwork as early as possible. As states usually put a cap on their financial aid, it's better to be first on their list to get aid.
---
Work from school
Working on your free time during school can help you to overcome some of your expenses. It helps you to understand the work-life and academic-life better and you can balance both of it together.
If you can pull it all together then you are ready to proceed. Many people and students feel that it adds on to the exposure and practical life. It helps you to boost your academic life in terms of performance and practical life.
---
Work-Study Programs
It allows you to work part time as you study in school. You can know it through the FAFSA letter whether you are eligible or not or if the school permits you to do so. Work-study jobs are from the campus ( not necessarily). You can manage both work and job together to earn for your living cost and tuition fee
---
Off-Campus Jobs
There are many jobs available out of there for college students where they can make better credit through it. The options that are available for you can be a customer service job that goes hand in hand with your college schedule. Well, working for waiting tables, Parking cars or working at the mall can bring you money. Streamline your search to look for office related jobs so that it helps you in the career.
---
Live on Campus
When it comes to basic expenses of college it includes the cost of living that is the room and the boarding. There is a way to overcome this situation and eliminate it. You can stay on the campus and save your expenses on daily travel.
The other option is looking for a college year as the season where you can sacrifice year to have a debt-free life. You can complete the course and get over it. Generally, people do not like skipping a year because they want to complete the course in one go.
---
Budget Planning
It might not be a quick solution but still, it works out well. It's better to know how to stick to a budget before you get on to college. You will learn how to save and how much you can save on food, clothing, and rent. It makes you more responsible and helps you handle situations in a better way.
Being proactive towards your monthly income and expenses will help you understand and take ownership of other expenses here in the college. You will get insight on why you want to avoid loans.
---
Employer Reimbursement Programs
There is a difference in the jobs of the old days. Now companies like Chipotle, Starbucks, and Chrysler provide expansion and addition to their employee's tuition reimbursement every year.
For example, Starbucks pays half of your tuition fees for their freshmen and sophomore. If you go to the college in the junior year they will offer you reimbursement of full tuition fee for the senior and junior year. To qualify Reimbursement in Starbucks employees need to work for a minimum of 20 hours a week. You can move out after completing your graduate there are no hooks attached. Similar to Walmart it announced that it will subsidize 1.4 million employees college fees.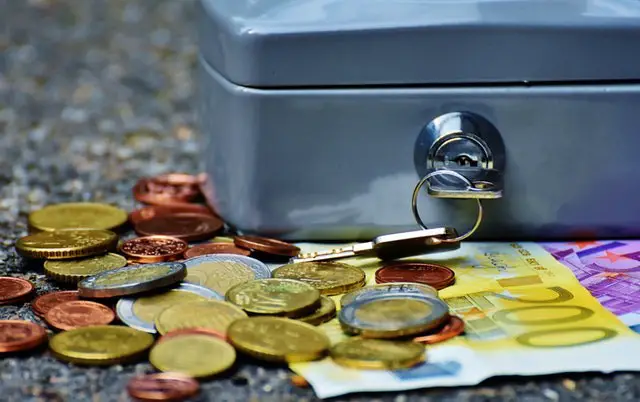 Source - pexels.com
---
Parents spreading Awareness
If you help your child with the basic tips on how to be a debt-free person, it will help the child to make decisions in the future.
Baby steps
Baby steps mean that you need to have a debt-free life with the emergency funds of 3-6 months of expenses in the bank. It will help you if any sudden issues occur. Before starting the payment for your college make sure that your financial condition is good and stable.
Start a bank account for them
Let them start when they are with you. If they are working let their paycheck deposited into their accounts. If you keep money aside to get clothes or other necessary items put that money into their new account so that they can learn how to budget and keep track of their expenses.
---
FAQ's
Can you pay for college out of pocket?
---
There are alternatives available where you need to do full-time work in the summer in order to save the money for the school and further consider community college or junior college or better head for an in-state public university where it will cost you lesser than a private or state college.
How can I graduate without student debt?
---
There are some tips and options in which you can help yourself to get out of the student debt if you follow it down the lane.
Apply for Grants

Work from school

Apply for scholarships

Work-study programs

Go for employer reimbursement programs

Apply for Aid
Can I go to college without filling out FAFSA?
---
Removing the parent section in the FAFSA will make you no federal financial aid or loans. But still, you may qualify to receive financial aid through the unsubsidized Stafford loans it's limited to the school whether to give or not.
Move ahead and look for an opportunity to get for making earnings. Look for a job where it can really help you pay. Live near the home to get free food and other perks. look for community colleges and other benefits from the government like scholarships and financial aids.
How to attend college without student loans?
---
There some options which can help you to stay out of student loans at the same time you can go to college. You can work while you are in school. look for a work-study program and then get enrolled in it so it will help you.
Apply for scholarships and grants make better use of employer reimbursement.
Is it possible to go to college debt free?
---
Certain colleges provide students the opportunities under the qualifying financial aid with the criteria for Federal Pell Grant. Where they allow tuition in return of part-time student employment. It will be feasible for funding to reduce the stress of student debt.
Can you graduate college without debt?
---
There are around 7/8 of students graduate with a no debt graduate from a college with an annual tuition fee of $10,000 or lesser. Students are allowed to choose a borrow from their respective schools from their share of college cost but it doesn't include as a student loan.
What is the maximum income to qualify for financial aid?
---
The Scholarship tax credit for families is with the income up to $90,000 and $180,000 if you are married. Note that the student employment will have a huge and big impact on the aid that you are eligible exclusively for the independent students.
Does student income affect financial aid?
---
Income which is earned by the parents and a dependent student is not considered for minimal living expenses and tax payments. FAFSA protects student income of $6,660 whereas for parents it depends on the number of household and members in the college. Income protection for a married couple with 2 children in college is at $25,400.
Can you pay for college with cash?
---
Yes, you can pay cash for your school whether you are paying it from your own or your children's college paying in cash can be done and not falling for the student loan debt is the key point to remember.
How do you qualify for grants?
---
To qualify for grants there are certain requirements which include filling up a Free Application for Federal Student Aid (FAFSA) and submitting it. Also, You should be a citizen enrolled in a degree at college or school.
Undergraduate students who are in full-time or part-time schooling. Funding for a part-time student is lesser than a full-time student. enrolling into a post-baccalaureate teacher certification program will help you in Pell grand which from the federal government.