Sallie Mae company was started as a government-sponsored institution in 1972. After in 2004, Sallie Mae became a fully privatized company where they then divided it into 2 different companies.
The first company is SLM Corporation which is commonly known as Sallie Mae. This company Sallie Mae is a private student loan lender who deals with the consumer banking business.
The second company which got its birth from the divided institution is the Navient Corporation. The Navient Corporation provides student loan servicer facilities for both the Federal and Private student loans and it is the largest Federal student loan servicer.
Further, in addition to the student loan lending, the company tries to give transparency in helping students and their families so they can understand their education loans and other financial aid options.
---
Table of Contents
---
How to qualify for a Sallie Mae student loan
As we stated earlier, Sallie Mae is available for most of the borrowers. In certain cases, you are required to sign up with the co-signer who has a decent credit score. The average credit score of 746 is required in order to qualify for the loan. The majority of borrowers who have registered for the loans have a person sign the co-signer application.
The loans are offered to the other nationalities as well as long as they or their co-signer is a U.S. citizen or a permanent resident aliens. You can get it with certain documents if you are a non-citizen.
The average credit score should be around 746 for both the borrower and co-signer

The co-signer can be released after a period of 12 monthly payments.

The student loan is also provided to part-time students.

The school should be in partnership with Sallie Mae to get it or use the amount.
---
Pros and Cons of Sallie Mae Student Loan
The benefits and disadvantages of Sallie Mae student loans are given here.
Pros
The biggest pros of getting a Sallie Mae loan compared to other student loans companies is that you will get a wider range of borrowers. The borrowers might have a wisely mixed credit score. They even work with international students who are studying in the U.S.
The application process and approval is very efficient and it can all be done online.
They have a lot of flexibility regarding the repayment options.
[Also Read: Repayment options for Federal and Private loans ]
If you are a student with Sallie Mae MBA Loan, they might be able to defer the payments during the internships. They mostly provide products which offer different options for the grace period and the payment deferment is done when the borrower starts his/her career.
Cons
It's common with all the financial companies particularly with the student loan companies where they are likely to get customer complaints and issues. Sallie Mae doesn't let the potential borrowers find out what the personalized interest rate would be without doing an inquiry on the credit report.
They also have high-interest rates in comparison to some other borrowers. It would seem like an online based consumer complaint and this is also a weak point of Sallie Mae and their customer service.
---
Sallie Mae private student loan duration and rates
Following are the loan factors and their rates and percentages respectively. The values may change on a yearly basis.
| | |
| --- | --- |
| Description | Rates and Percentage |
| Fixed APR | 5.49% – 11.85% |
| Variable APR | 4.25% – 11.35% |
| Loan Terms | 5 to 15 years |
| Loan Amounts | $1,000 to 100% of the cost in school certification |
| Grace period | 6 months |
| Co-signer release available | Yes, after 12 full, on-time payments |
---
Sallie Mae private student loan programs
Sallie Mae provides a wide variety of private student loan programs. The private student loans are normally the second option for students after they have exhausted their financial aid and federal loan options which helps them to pay for college.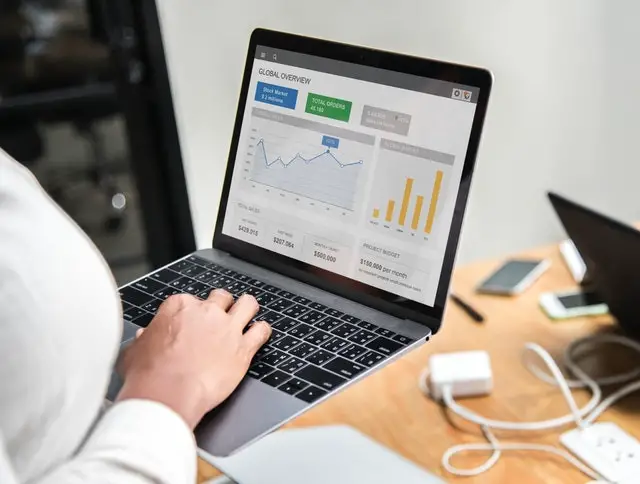 Source - pexels.com
It's undergraduate private student loans are the best for the people who need flexibility in their repayment options.
They offer an interest only repayment option for the school term and during the grace period at a rate of 1% which is lower than the traditional deferred repayment option.
---
Smart options for Undergraduate students
The smart student loan option for undergraduates is the primary loan which is offered by Sallie Mae. Some of their benefits are mentioned here.
The undergraduate student loan can be used for the Bachelor and Associate degrees and for the Certificate programs too if being offered from a degree-granting institution.

You can get a 100% coverage from all the school certified student loan expenses.

You have no pre-payment penalty and origination fee.

When you list yourself to make monthly payments through auto debit, you can qualify to get a 0.25% reduction in the interest rate.

The variable interest rate will be between 4.25% to 11.35% APR.

The fixed interest rate will be between 5.49% to 11.85% APR.

The repayment option which has deferred fixed repayment and the interest of repayment option too.

The co-signer is released after making 12 months of on-time payments.

You are likely to get the decision of the loan application after 15 minutes from the submission.
---
Sallie Mae for Parent Loans
Sallie Mae offers Parent Loans for undergraduates, graduates, and certification education. The loan amount covers 100% of the cost incurred during the cost of attendance. It has the following factors -
If enrolled in an auto-debit program, you will be getting a 0.25% reduction in the interest rate.

Both variable and fixed interest rate are available.

The variable interest rate on the parent's loan will be between 5.74% to 12.37% APR.

The fixed interest rate on the parent loan of Sallie Mae will be between 5.49% to 12.87% APR.

The loan repayment option gives the borrowers an option to pay interest only when they are in the school for a period of 48 months.

The borrowers can also pay off their loans sooner by making both the principal and interest repayment when they are in school.
---
Sallie Mae loans for Graduate School
Sallie Mae also provides private student loans for those who plan to seek a Master's or Doctoral degree. These loans can give total coverage for all the expenses related to school education. It also has no maximum amount fixed for the years taken for graduate school.
6 month grace period is provided to the borrower as they start their career.

48 month of deferment is given at the time of internship or fellowship.

Eligible borrowers might get a 12 interest only monthly payments after the grace period.

The repayment period for the borrower is allowed up to 15 years.

The variable interest rate is between 4.50% to 10.11% APR.

There is no origination fee and prepayment penalties
---
Sallie Mae for MBA student loans
Sallie Mae also provides MBA loans which can be used to cover up the cost of the business school that occurred and you as a borrower pursuing their Master of Business Administration (MBA) degree can be done.
6 month grace period is given to the borrower as all start their career.

No limit on the maximum loan for all years in the business school.

48 months of deferment can be provided during the internship.

15 years of repayment for MBA is allowed.

The variable interest rate on the MBA loan is between 4.50% - 10.11%.

The fixed interest rate on the MBA loan is between 6.00% - 10.23%.

International students can also be eligible if they are attending certain schools in the U.S.

The eligibility for the U.S. citizen if they are attending a degree-granting school within or outside of the U.S., enrolled in a study abroad program.
---
Sallie Mae other student loans
Sallie Mae also offers various student loans in terms of medical student loans, medical and residential loans and loans for law students, law schools and bar loans.
The terms and conditions are more similar to graduate school and MBA loans. Their maximum limit on the amount might be based on the type of professional programs they choose.
---
Top 5 reasons why Sallie Mae private student loans are different
There are several options taken into consideration across all the 5 categories available from various companies and have been rated on the base of three criteria Average, Below Average, and Above Average.
1 - Faster repayment
Lenders are required to score high so they can offer a variety of duration for repayment and to make payments easy. It is tough to achieve it, hence, Sallie Mae scores average in these criteria.
2 - Discloses requirement and the limited cost
The lender is required to limit their fees and the interest rate making their underwriting criteria transparent where it can allow the borrowers to get a personalized rate and an estimation before they applying it.
Sallie Mae scores below average here.
3 - Serves a range of borrowers
In order to serve their customers across different locations and under different financial situations, they need to score high to accomplish it, where it can vary among the citizenships they have. The Sallie Mae scores above average making them serve over multiple areas.
4- Offers payment flexibility
Lenders need to provide or offer a longer than 12 months of forbearance periods, for the military deferment or any other flexible repayment options where it can help the borrowers in their hardships. Here, Sallie Mae scores average.
5 - Supports customers
The lender needs to assign the borrowers an advisor and provides him multiple ways to get in touch with the customer service and the website needs to provide a full range of APR range fee and forbearance policies. Here, Sallie Mae scores average.
---
Requirements and details
This detail of Sallie Mae is consist of all the information of the loans from the interest rate, Requirement, Repayment options, Customer service and extra benefits to the customer.
Interest rate and fees
Comparing the interest rate of Sallie Mae with other private student loan lenders. You get a rate where it depends on the factors of all yours and your co-signer credit history and the financial situation. To know further information get in touch with them.
No application or origination fee

No personalized rate before applying

No prepayment penalty

There are late fees for the repayment.
---
Requirements
Credit score required for borrowers or the co-signer is 748

No details on the Debt to income ratio

No details on the qualifying for bankruptcy

No information on the minimum credit score, Minimum Income and the typical income for borrowers.

Must be a U.S. citizen or a permanent resident or a non-U.S. citizen but with the creditworthy of co-signer who needs to be a U.S. citizen.

Accessible to all the borrowers around all the 50 states Washington, DC to Puerto Rico.

Need to be listed halftime or more.

Attend IV-accredited school with a degree-granting institution.
---
Repayment options
In-school
Immediate repayment -
Makes the full payments as soon as the loan is disbursed when you are in school
Deferred payments -
You don't make any payments while you are in school.
Fixed Repayment -
You are required to pay $25 for every month when you are in school and in the grace period. The interest rate on it will be around 0.5% lower than the deferred repayment option.
Interest-only repayment -
The interest that you pay for every month when you are in school and during their grace period. The rate of interest will be 1% lower than the deferred repayment option.
---
Post-school
In-school deferment -
You can request a deferred payment when you returning to the school or going towards the graduate school for a period of 48 months.
Military deferment -
The borrower needs to contact the military customer service representative team to get more information. The interest rate is capped at 6% during the eligibility period of military service.
Internship or fellowship deferment -
You borrower can get a deferred payment in 12 months which is increment for up to 60 months in the residency.
Postgrad interest -
The borrower may request to make the 12 monthly interest-only payments after finishing the school with a graduated repayment period options.
Forbearance -
The borrower is eligible for 12 months of forbearance within the 3 months of increment and the life of the loan. The borrower may need to pay $50 per loan with a maximum of $150 per account in order to get a forbearance.
Discharge on death and disability -
The students who die or becomes a disability then the Sallie Mae might waive all the remaining payments on the loan
---
Customer Service
It acts as a loan servicer to the borrowers

There is an in-house customer service team to help you with the loan

Yes, you can process and escalates to the concerned team to get help

No, Borrowers are not assigned to a particular banker or representative

The average time for application approval is under 15 minutes.
---
Extra details
Online tutoring -
Borrowers can get access to the study starter which offers you up to 120 minutes of live online tutoring or problem-solving steps to them
Credit score tracking -
You get free quarterly FICO credit scores to check.
---
Disability discharge
There are some nightmare situations for the borrower when you become disabled or died. In certain cases, the lender comes to the persons loved one to collect the money which was owed.
Horribly, private lenders do not require to forgive the balance of the loan, They try to collect on their balance due. Whatever happens almost of them not everyone.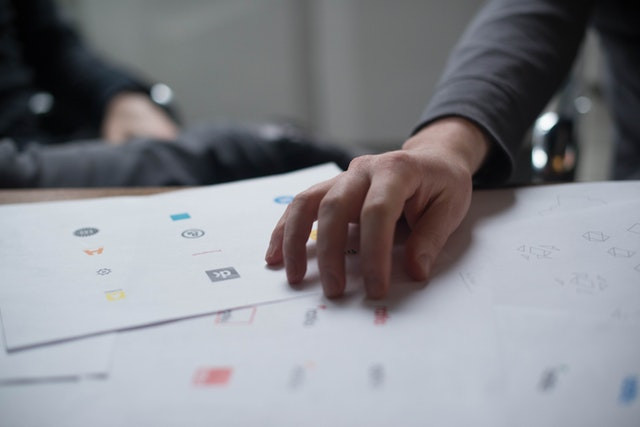 Source - pexels.com
Sallie Mae is one of most the few private lenders who will forgive the remaining balance of the loan in certain cases like death and disability. Where it more and relief which is needed for the borrowers family.
---
Co-signer release
Where some lender doesn't offer this cosigner release at all, some others require years of on-time payments before even considering to apply to take your cosigner off the loan.
Here, Sallie Mae asks just 12 months of on-time payments which makes it very easy to get your co-signer off the loan as long as you meet the requirements it asks and other requirements too.
Eliminating your cosigner from the loan of yours can really be helpful in improving the relationship with the person where it can prevent any sort of tension over the money.
The very least and small favor which you can do for him in a good way is to show thanks to the co-signer for having your back on the loan in all times.
---
People's view on Sallie Mae Loans
Even though there are some negative reviews on the Sallie Mae student loans which also involves customer service. Some customers say when they sign up to get the loan payments automatically drafted from their bank account. Where the Sallie Mae takes the payment earlier than they were supposed to and it kind of gets hard to get in touch with the company to change it.
Loan holders with the Sallie Mae also find the interest rate with the company and the loan products which are high with the comparison to the online reviews.
People who have negativity it but the Sallie Mae interest rate makes it nearly difficult to pay down with the regular payments.
---
Sallie Mae student loans - Review FAQs
1. Is Sallie Mae a good student loan lender?
Well, if you have used your financial aid and other benefits and in need of finance then you must have come across Sallie Mae. It provides private student loans to students, parents, and family members. It provides options comparatively lesser than the federal student loan but its good comparing other private lenders.
2. What is the minimum credit score for a Sallie Mae student loan?
Sallie Mae requires a minimum credit score to process the loan and they have not disclosed their minimum credit score requirement. We have an applicant whose loan was accepted with a score of 746 so we consider that as an average score to get it.
3. Can you pay Sallie Mae loan off early?
You can cut down the interest charge and save money by making a small payment while you are a student. Where this will make an excellent strategy for extra payments. Yes, you can do early pay to Sallie Mae for closing the debt sooner.
4. Can you refinance Sallie Mae student loan?
Well, Sallie Mae doesn't offer to refinance like other banks, Credit unions and online lenders provide. You can go for refinancing from lenders like Citizens bank, Sofi and Earnest where they do refinancing for both the federal and private student loans.
5. Can I get a Sallie Mae loan without a cosigner?
Yes, you can get a loan. The cosigner who is responsible for your student loan until it's been paid fully. However, in the Sallie Mae loans, you can request for the release of co-signer after meeting certain requirements and eligibility.
6. Do Sallie Mae loans go directly school?
Sallie Mae is one of the largest providers of private financial aid student loans in the U.S. The Funds are generally disbursed directly to the school on a certain basis the student can apply within the 14 days to get it on his student account. If you receive it then you are responsible to pay the college expenses.
7. Does Sallie Mae offer loan forgiveness?
Sallie Mae doesn't provide any refinancing and forgiveness. But, in a certain case when you have both the federal student loan and private student loan. Under the special programs provided to get relief to the federal loan where it can apply for the same in Sallie Mae loans.
8. Can you get Sallie Mae with bad credit?
Well if you are in need of student loan but you have bad credit or no credit history then the federal student loan is your best options out there. Where federal loans don't need a credit history. But, in the case of private, they solidly require your credit history to borrow.
9. Can you pay extra towards your principal Sallie Mae loan?
While making extra payments on the loans of yours with the Sallie Mae. You are under the no commitment to pay down your principal balance first. Interest accrued on your loans daily so the total amount you will pay during the repayment can vary based on when to pay the principal.
10. Does Sallie Mae have income-based repayment?
The interest rate is higher with the private student loan. Well, Sallie Mae doesn't give your offer on flexible repayment plans which is not similar to the IDR option in federal student loan debt. so, it doesn't provide repayment option as similar to the Income-based one.
---