Repaying off student loan debt is a long and complicated process and difficult enterprises put a lot of pressure on the individual people's finances.
Influence over life decisions which puts your credit at risk. An estimated 44 million borrowers have a sum of $1.5 trillion in student loan debt in the U.S alone. Question is, how can people manage their student loan debt at best?
The four-year college completion leads to an experience of unemployment with higher salaries for those with a high school diploma. The unemployment rate for college degree holders was calculated at 2.1% in August 2018.
Even though the scholarships and grants are offered to the students, they can't keep up with the rising price of higher education. Hence, this makes it difficult to repay back the student loan amount and the individuals get stuck in a debt trap.
---
Table of Contents
---
What is a Debt Management Plan?
Debt Management is the services that are provided by companies to peoples who are in need of help in settling their debts in a faster and easier manner.
The typical debt management plans provide the services that will work with the creditors to bring down the monthly payments and the interest rate on the loans with no penalties on the borrower.
The debt management plans all the three parties to accept
Yourself

Creditors of your loans

Debt Management Company
The debt management company will support to pay off your debt through affordable lower monthly payments. For a period of 3 to 5 years.
Debt Consolidation
Debt management plans are broken into an extended category of debt consolidation where a set of tools and services are designed to keep people help and resolve their unsecured debts.
Unsecured Debts which are not backed by any collateral and which consist of credit card debt, Student loans, and Medical bills.
---
Types of Debt Management
Debt management plans (DMP) is also called as credit counseling programs which are a great way to regularly pay the debts.
Standard Debt Management
Standard Debt Management plans provide a free consultation with a credit counselings agency to evaluate the total debt situation further, it gives a proposal for the service which is going on with the agency.
This type of Debt Management Plan the company assumes that your debts are negotiated with the creditors of yours to lower the interest rate and monthly payment. This average debt management plan will be around 3 to 5 years.
Debt Management by creditors
The individual creditors sometimes offer their own debt management plans to keep your help in paying off debt that you have with them. This is a different plan from the credit counseling agencies.
Bankruptcy
When you are filing for personal bankruptcy. you need to enroll in a Debt Management Plan or credit counseling programs. under a debt management plan, the debts will be restructured and prioritized by a court.
The usual requirement of making the payments over the term of 3 to 5 years. after which the remaining debts might be discharged. it usually takes a significant price on your credit score.
---
How does a Debt Management Plan work?
Debt Management plans are provided by credit counseling agencies. Looking for a nonprofit and accredited national foundation for credit counseling.
Credit counselor goes into all your financial records and discusses several options, not just only debt management plans. Take time to think about all the options and sign it later.
Unsecured debts like personal loans and credit cards.
Secured debts like house loans, Car Loans not covered, and student loans.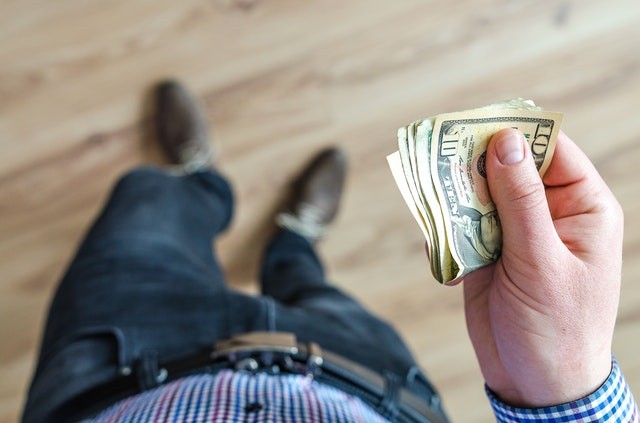 Source - pexels.com
Counselor contact creditors to give information on the debt management plan stating that they will be handling behalf of you. They then seek permissions from every creditor for lower interest rate, lower monthly payments.
Every month the payments go electronically to the agency from there to the creditors. every month you will be getting a report on the progress made.
You will be paying more in registration fees and monthly fees for every credit account plans. Even though the overall monthly payment should be low. Agencies charge an average of $20 to $30 depending on the state regulation.
---
Enrolling in a Debt Management Plan
The voluntary debt management plan may look like nothing. if you are weighted down by their unsecured debt. The decision to carry on to a debt management plan is not only to take it as easy.
Before getting into any sort of debt management plan or the debt consolidation plan, look and understand their terms and you know what sort of agreement you are getting in whether is it a long term one or a short term one.
---
When should you enroll?
The debt management plan is not right for all, well not everyone is in a debt situation who require debt management. debt management plans mostly work for the unsecured debts. which excludes debts which are from collateral, automobile loans, and mortgage
If these are your case of debt well then your debt management might not able to help on it.
If you are trying with credit card debt, student loans and medical bills then these all unsecured debts, debts consolidated and management will be a great and best option
The primary expected of Debt Management Plan is to serve and help the people who are deeply tied up with the debt. If you're dealing with the lower average amount of debts. A debt management plan is not worth the choice for your credit.
In most cases, when you are lesser in debt. It can be said as Do It Yourself a debt management plan build by you based on our own payments with scheduling and further communication with the creditors regarding the chances for lowering the monthly payments, interest, and Fees.
Debt management plans work well for -
Multiple Credit card holders with balances.

Unable to make the monthly payment dues in the case of medical and student loan bills.

A deep tie-up with the debt with no foreseeable resolutions.
Debt Management plans are bad for -
People struggling to pay back the automobile loan or mortgage payments

People with a lower rate in the debts
---
Extensions of a Debt Management Plan
1 - Avoiding Bankruptcy
The debt management plan can help in avoiding serious consequences of debt without filing for bankruptcy
2 - Monthly payments
If you are trying to pay your debt on own, a debt management plan will help you in the consolidation of those multiple payments into a single one which makes it easy to pay it off every month without trouble.
3 - Reducing the stress
Debt management can help you in bringing down the stress by killing the calls from collection agencies which can give you the confidence of knowing when the debt will be completed and paid off
4 - Lower Rate of Interest, Payments and Total debts
A debt management company can help you in saving the money through reduced rate of interest rates, Fees and monthly payments. The Debt Management Plan might even negotiate with the loan provider to cut down the amount in return for faster repayment.
---
Limitations of the Debt Management Plan
1 - The closing of credit cards
when getting into debt management plans you are most likely to ask for the closing of your existing credit accounts. if you depending on the credit card for every month. This can be very difficult to process.
2 - Utilization ratio
By the closing of those accounts, you are more likely to get affected on credit utilization. ( The amount you spend will be of more less than comparing to what you had seen previously spend)
3 - Not fulfilling
The debt management service can negotiate for lower monthly payments with creditors or arrange for a settlement for lesser than the full debt owed. which will lower the debt which will reflect on the credit score as debt which cannot be repaid as it not agreed initially
4 - Delayed payments
The reason for getting into a debt management plan is to get the best use of it with the remaining chances that you hold with the planned payments on time.
The plan covers the debts at once with a delayed of single payment by your Debt Management Plan service provided it can be shown in the credit score as a missed or delay payment which can be followed to all other debt accounts.
---
How to make the best use of Debt Management Plans
Debt management is a well-blooming industry in the united states as there is a huge debt among the people mainly on student loans. Delay in payment or missing of one then getting out of it requires a professional debt management plans can be considered.
Even, though plan to get the total use of a debt management plan by getting knowledge of what to consider, what to signing. will really help you get things done at ease.
---
Debt Management Tips for College students
Collect all the information
Talking about student loans we think there is one type. Getting further in will let you see that there are different types of loans which can be borrowed. College students usually go for Federal or Private student loans for their tuitions. But under the federal, there are loans like Perkins loans and PLUS loans. Asking about what loan to choose? Can be asked at your college financial aid department.
Dodge Credit card
It's always great to apply for a credit card for their college expenses. Credit card companies do these actions as they know the students have a good future ahead of them. if you are not applying or already own one, then it's hard to control all unnecessary expenses. Interest accrued on credit card will make things more expensive than the tag price.
Repay interest quickly
Student loans are a good way to complete your degree. however the interest that comes with it can make you hard to pay off. Student loans from federal government technically have a better interest rate as you can defer it on the taxes. Loans which are not on need basis should be paid first as their interest rates start to accumulate right away as soon as you finish the schooling.
Combining your debts
Consolidating is a very common tool for credit cards and loans it can even work well with school and college loans debts. The main advantage of debt consolidation for a student is it can reduce the monthly payments into a lower one. it can extend the grace period from the opening terms. before consolidation makes sure to go through the interest rates and terms in the new contract. sometimes the new interest rate will be higher and you don't want it.
Go for alternatives
Students with federal student loan may have an alternative repayment option. Get in touch with the lender before getting fallen on the loan payments. Which consist of graduated repayment which can increase the time frame even as Pay As You Earn option which reduces 10% of monthly earnings for the paying the loans.
Alternative debt management gives reduced monthly repayment it also can be increasing your repayment plan or raising your interest rate. A loan which was for a period of 10 years can go for additional 5+ years based on the options which you have chosen.
---
Student loan debt management statistics
Student loan debt is now the second highest consumer debt category behind only mortgage debt and higher than both credit of cards and auto loans
According to Forbes, there are over 44 million borrowers who owe $1.5 Trillion in student loan debts in the U.S alone. The average student of class 2016 has $37,172 in student loan debt.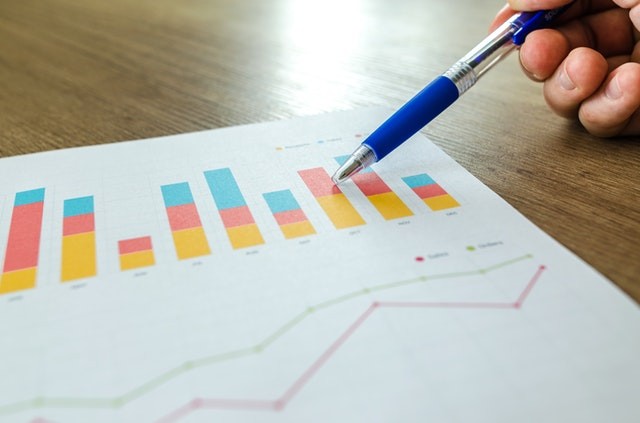 source - pexels.com
The student loan debt statistics for 2018 has serious student loan disaster for borrowers overall demographics and age groups.
Student Loan borrowers look at the following Student debt statistics can help you understand more information and other decisions on the options available like Student Loan Refinancing, Student Loan Consolidation, Student Loan Repayment options, and Student Loan Forgiveness.
---
Student Loan Statistics Overview
Total Student Loan Debt - $1.52 Trillion
Total U.S. Borrowers with Student Loan Debt - $44.2 Million
Student Loan Delinquency or Default Rate - 10.7% (90+ days Delinquent)
Total Increase in the Student Loan Debt in Most Recent Quarter - $29 Billion.
New Delinquent Balances(30+ Days) - $32.6 Billions
New Delinquent Balance - Seriously Delinquent (90+ days) - $32 Billion.
(Source: As of 1Q 2018, Federal Reserve & New York Federal Reserve)
---
States with most student loan debt
The states with the higher population have the larger aggregate student loan debt. California, Florida, Texas and New York are the higher states with total student loan debt outstanding among resident borrowers.
These 4 states represent nearly 20% of all the student loan borrowers.
| | | |
| --- | --- | --- |
| Rank State | Balance ($ in Billions) | Borrowers (Millions) |
| California | $120.0 | 3.7 |
| Texas | $92.5 | 3.1 |
| Florida | $78.9 | 2.3 |
| New York | $78.9 | 2.3 |
| Georgia | $54.0 | 1.5 |
| Pennsylvania | $53.7 | 1.7 |
| Ohio | $53.5 | 1.7 |
| Illinois | $52.4 | 1.6 |
| Michigan | $44.1 | 1.4 |
| North Carolina | $38.2 | 1.1 |
SOURCE - ENTERPRISE DATA WAREHOUSE
---
States with high student debt
In the 50 states of united states, these 10 states are with the highest student debt with an average starting at $36,367 to $31,217. Below is the information of each state with its average student loan debt amount.
New Hampshire has the highest average student loan per student which is $36,367 from the 2016 classes.
Rhode Island is the least average student loan per student which is $31,217 from the 2016 classes.
| | |
| --- | --- |
| Highest average debt states | Average Student loan debt |
| New Hampshire | $36,367 |
| Pennsylvania | $35,759 |
| Connecticut | $35,494 |
| Delaware | $33,838 |
| Minnesota | $31,915 |
| Massachusetts | $31,563 |
| South Dakota | $31,362 |
| Maine | $31,295 |
| Alabama | $31,275 |
| Rhode Island | $31,217 |
States with low student debt
These are the lowest states with the student loan debt being lesser compared to the other states in the united states Starting at $19,975 to $25,856. The total data of the states with the average debt is being presented below.
Utah has the lowest average student loan debt per student which is $19,975 from the 2016 classes.
Oklahoma has the highest low average student loan debt with $25,856.
| | |
| --- | --- |
| Lowest Average Debt states | Average Student loan debt |
| Utah | $19,975 |
| New Mexico | $21,373 |
| California | $22,744 |
| Arizona | $23,447 |
| Nevada | $24,128 |
| Florida | $24,461 |
| Washington | $24,609 |
| Wyoming | $25,378 |
| North Carolina | $25,562 |
| Oklahoma | $25,856 |
SOURCE: THE INSTITUTE FOR COLLEGE ACCESS & SUCCESS
---
Student Loan Debt per capita in select U.S.States
An average of $4,920 is in student Loan Debt per capita is $4,920.
Pennsylvania, New York, and Michigan have among the highest student loan debt per capita in the nation.
Arizona - $4,760

California - $4,160

Florida - $4,480

Michigan - $5,330

New york - $5,570

Ohio - $5,700

Pennsylvania - $5,690

Texas - $4,510
---
Distribution of student loan borrowers by the balance
Right now in 2018 more than 42 million students are loan borrowers with student loan debt of $100,000 or less.
The biggest collection of student loan debt is $10,000 -$25,000 which in total comes around for 12.4 Million Student loan borrowers.
People, more than 2 million students have student loan debt greater than $100,000, with 415,000 of total holdings in student loan debts higher than $200,000.
| | |
| --- | --- |
| Student Loan Balance | Number of Borrowers |
| Less than $5,000 | 8,769,700 |
| $5,000 - $10,000 | 7,554,100 |
| $10,000 - $25,000 | 12,368,200 |
| $25,000 - $50,000 | 8,483,600 |
| $50,000 - $75,000 | 3,539,000 |
| $75,000 - $100,000 | 1,503,800 |
| $100,000 - $150,000 | 1,238,200 |
| $150,000 - $200,000 | 554,500 |
| $200,000+ | 521,600 |
SOURCE - NEW YORK FEDERAL RESERVE
---
Student loan by age group
Down the lane of 5 years, student loan debt has been across all the age category. The biggest hike in student loan debt comes from the age group of 60 to 69 years group which has been experiencing a 71.5% rise in student loan debt. on a financial figure, this group indicates a $35.6 billion hike above the same time, which is the least progress among all groups of age.
On the financial figure, the higher rising in student loan debt is within the group of 30 to 39-year-old with a hold of $461 billion as a student loan. In percentage, the amount of students loan will be held by these group has been increasing to 30.2% in the past 5 years.
| | | | | | |
| --- | --- | --- | --- | --- | --- |
| Years | <30 | 30-39 | 40-49 | 50-59 | 60+ |
| 2013 | $362.0 | $354.1 | $188.1 | $124.9 | $49.8 |
| 2014 | $370.5 | $383.1 | $207.6 | $136.5 | $57.7 |
| 2015 | $376.4 | $408.4 | $229.6 | $149.7 | $66.7 |
| 2016 | $383.2 | $437.4 | $255.6 | $163.2 | $76.3 |
| 2017 | $383.8 | $461.0 | $278.9 | $177.2 | $85.4 |
SOURCE: FEDERAL RESERVE BANK OF NEW YORK CONSUMER CREDIT PANEL / EQUIFAX
---
Number of student loans by age group
The highest concentration of student loan is under the 30-year group following it the 30-39 year group
As of 2017, these are the number of student loan borrowed by age group.
<30 years old: 16.8 million

30-39 years old: 12.3 million

40-49 years old: 7.3 million

50-59 years old: 5.2 million

60+: 3.2 million
As of 2018 Q4 the number of student loan borrowed by age and the amount outstanding.
| | | |
| --- | --- | --- |
| Age | Dollars outstanding ($ in billion) | Borrowers (in millions) |
| <24 | $8.5 | 0.4 |
| 25-34 | $195.7 | 3.5 |
| 35-49 | $171.2 | 2.6 |
| 50-61 | $48.2 | 0.7 |
| 62+ | $15.1 | 0.2 |
Source: Enterprise Data Warehouse
---
Outstanding student loan types
Stafford subsidized- $272.2 billion (29.6 million borrowers)

Stafford Unsubsidized- $463.3 billion (28.4 million borrowers)

Stafford combined - $735.5 billion (33.0 million borrowers)

Grad PLUS- $59.6 billion (1.2 million borrowers)

Parent PLUS- $83.7 billion (3.5 million borrowers)

Perkins- $7.6 billion (2.5 million borrowers

Consolidation- $489.0 billion (12.0 million borrowers)
---
Outstanding student loan debts
Around 33 million students have borrowers have nearly $1.1 billion in direct loans. Federal Family Education Loans holds around $301 in billion from 14.5 million students as student loans.
Direct loans - $1,066.8 billion (33.3 million borrowers)

Federal Family Education Loans(FFEL) - $301.1 billion (14.5 million borrowers)

Perkins Loans - $7.6 billion (2.5 million borrowers)

Total - $1,375.5 billion
---
Outstanding student loan debt by loan status
An estimate of $600 billion is there in direct loan over the 17.8 million students as a student loan repayment. 11 million student loans are borrowed in deferment and forbearance or student loan default
In school- $133.5 billion (7.4 million borrowers)

Repayment- $600.0 billion (17.8 million borrowers)

Deferment- $103.0 billion (3.3 million borrowers)

Forbearance- $108.3 billion (2.6 million borrowers)

Default- $88.4 billion (4.7 million borrowers)

Grace period- $25.9 billion (1.2 million borrowers)
---
Student loan debt by the repayment plan
There are around 12.8 million borrowers with $233.5 billion of student loan debt at the student loan repayment plan level less than 10 years it represents the greater group of borrowers in student loan repayment.
the next group of borrowers is from income-based repayment(IBR) with $192.0 billion and 3.6 million borrowers.
Level repayment plan (<10 years): $233.5 billion (12.8 million borrowers).

Level repayment plan (>10 years): $79.1 billion (1.8 million borrowers)

Graduated repayment plan (<10 years): $88.3 billion (3.3 million borrowers)

Graduated repayment plan (>10 years): $14.3 billion (0.3 million borrowers)

Income-contingent repayment plan(ICR) plan: $27.6 billion (0.6 million borrowers)

Income-based repayment (IBR) plan: $192.0 billion (3.6 million borrowers)

Pay As You Earn (PAYE) Plan: $68.3 billion (1.2 million borrowers)

Revised Pay As You Earn (REPAYE) plan: $108.8 billion (2.0 million borrowers)
---
Servicer portfolio by the repayment plan
As on 31st of December 2017, AES/PHEAA and Navient service the biggest portfolios of student loans in repayment. FedLoan Servicing is the biggest service provider of federal direct and federal family education loans
The popular student loan repayment plan is a level repayment plan which states that student repayment plan in less than 10 years supported by REPAYE (Revised Pay As You Earn).
Other importance of student loan debt management
There are several other startling data regarding the student loan debts

Seniors around 68% that is 7/10 who graduated from either public and non-profit colleges in 2015 still have loan debt.

1.3 million students graduated with student loan debt in 2012 of which 66% of graduates from public colleges, 75% of graduates from private colleges and 88% of graduates from non-profit.

Around 47% of private loan borrowers in 2011-12 have borrowed lesser than in Federal Stafford loans.

Private loan volume peaks at $18.1 billion in 2007-2008 now the volume is $7.8 billion in 2014-2015

6% of undergraduates-1,373,000 students used private loan in 2011-2012

4/5 2016 graduates are in student loans debts.

For a total of 100 students, they mostly go for private loans 85 for nonprofit 4-year college and 34 are in Pennsylvania

public college average debt in 2012 was $25,550 25% higher comparing 2008

private college average debt in 2012 was $39,950 26% higher than 2008
---
Impact of Student Loan Debts
The recent studies reported that 70% of college students who are graduates leave the school with a loan debt with them of an average of $38,000 in 2017. The debt of the age group doesn't go away swiftly and it's after effect is felt for a long period of time at several areas such as while purchasing of a house, starting a business.
A survey on millennials in 2017 found that around 63% of them owed $10,000 in student loan debts and 42% of women owed more than $30,000.
Homeownership with the age range of less than 35 has significantly dropped to 21.2%
The student loan debt is one of the key factors of young pass out not starting a venture or business. Marriage rate of them is falling.
Research on 2016 revealed that 81% of women who are born in 1990 have married and 38% of women who are born in 1980 haven't married yet.
Economists report that millennials have to double up the amount than their parents for their retirement saving account for having a comfortable lifestyle after they leave the job.
---
Trends in student loans
The rising cost of colleges is reducing lightly at 2017, but the amount of student loan required to meet it is not.
Tuition fees for a 4 year in state universities have hiked up to a 2.4% least increase from 1975. The federal loan borrowing source for the Q1 report in 2017 was around $1363 billion, in which less than 3% of students from 2016 borrowed. In 2016 the per-student borrowing was at $5,460. The National Center for Educational Statistics reports that 59.1% of undergraduates students have received scholarships and grants for attending college.
Student loan debt glide from $260 billion in 2004 to $1.4 trillion in 2017.
Average debt moved from $18,650 to $38,000 for the same specified duration. The people over 60 along the student loan debt have quadrupled in the last 10 years from 700,000 to 2.8 million. This group withholds an enormous $8 billion to $67 billion. their social security checks have been detected to repay loan payments.
---
Student Loan Debt Management and Statistics FAQs
What is the average student loan debt in 2018?
While viewing on Federal student loan there is a debt of $1.41 Trillion which is been borrowed by 42.2 million people on the 30th of 2018. An average federal student loan debt per person is around $33,460 in which 77% owed $40,000 or less, 2.7 million people have $100,000.
Can I get a car loan while on a debt management plan?
If you are in a debt management program should not affect your ability to finance on a car or qualify for a student loan. Creditors may void benefits by you apply for a new credit card on debt management programs which cannot be extended to car loans, student loans, and other debts
What is the average student loan debt interest rate?
From the period of 2006 to 2018 the average federal student loan with an interest rate of 4.81% for undergraduates and 6.38% for graduates students. 7.44% for parents and graduate student taking out on PLUS loans.
How many millennials have student loans?
Millennials are people ages between 25-34 who have a debt of $42,000 on most of its student loans. The average debt on the student is around $33,000.
Is a DMP good idea?
Debt Management Plan (DMP) is less than normal payments on your debt, So the credit history will be partially making payments towards the debt to get it closed. If you are planning to make the payment regularly without missing any due at the same time you are ready to pay more as along the timeline to complete it as fast without any worry then DMP is good for you.
How long does it take to pay off student loans on average?
under the standard repayment plan of federal student loan, the borrowers are put on a 10-year pay off debt. But studies show that average undergraduates take 21 years to pay it off. Under federal income passed the repayment option, the debt is forgiven after 20 years.
Are student loan forgiven after 10 years?
Under IDR plans its eligible for forgiveness after a period of 20 - 25 years. But, Borrowers who work full time for a non-profit organization and public service employers can be forgiven their loans after 10 years with the PSLF.
Will a DMP affect my job?
The DMP can reduce the credit rating of yours in the long run and will better it off the score by getting seriously with the lenders. It can get a default. If the creditor is agreeing on the DMP it might be shown as default in the credit report as it makes a deduction on payments.
How long does a debt management plan stay on your credit record?
DMP is not registered to your credit file it reduced payments can impact on few areas of the credit file. Court action or missed payments and default can remove 6 years from the date it happened even after fully repaying them.
Difference between Debt management plan and an IVA?
A sum of debt is been written off at the end in IVA. But, in DMP all the debts are repaid. after the legal approval of IVA, all unsecured creditor bound by the IVA and cannot further take legal actions. Whereas DMP is an informal debt plan with creditors to pursue further legal action.
---