Student Loans for Bad Credit
Learn all about Federal and Private student loans for bad credit, its eligibility requirements, how to improve the credit score and more. Also find the best loans for you.
Updated by Gowtham Ramesh on 10th June 2019
Student loans are a type of financial aid which is made to help students who cannot afford the college tuition and education. These loans are custom made for the students and have a lower interest rate and flexibility of repayment terms which would enable the students to repay the amount which is borrowed with less effort.
The federal government and private lenders are the 2 major sources of student loans and some of the state governments also provide and distribute it. Federal student loans generally have a lower interest rate than the private student loans but it might not cover the total cost of the education. These loans aren't sufficient while the private student loan can help you in solving that problem.
Private student loans for students with bad credit are very hard to find, but it is possible in many cases. Despite getting a student loan, you are required to apply for the loan with a co-signer who has a great credit score. With their good credit, you might get help to offset the bad credit of yours.
In addition to this, some lenders don't go on the FICO alone where you need to make certain approvals. They will also look into your credit history and consider it while evaluating the potential borrower's loan application.
The federal student loan is a prime example of student loans with bad credit. They are beneficial as students can receive federal loan benefits.
---
List of contents
---
Federal student loans for bad credit
Federal student loans can be obtained by students who have bad credit as federal loans do not need a credit check. Often people with bad credit will eventually pay higher loan rates. These students can receive direct subsidized or unsubsidized loans which can meet the educational expenses for students, based on the financial need or otherwise.
Certain need-based loans such as Subsidized loans have an extremely low-interest rate and it is also subsidized which means that the government will pay the interest which is accrued on the loan while you are still in the school.
---
Direct Unsubsidized Loans
Federal Direct Unsubsidized Loans are based on the need for support for education which students can qualify for.
As of July 1st of 2017, all the Direct Unsubsidized Loans will come with an interest rate of 4.45% for undergraduates and 6% for graduate students which are distributed between October 1st of 2017 and October 1st of 2018, and there is a fee of 1.06%.
The loans are limited for the borrowers, based on the Undergraduate levels where they can take out up to the following amount -
Freshman year - $5,500 for a dependent student and $9,500 for the independent students.

Sophomore years - $6,500 for dependent students and $10,500 for independent students

Junior and beyond years -$7,500 for dependent students $12,500 for independent students.
Graduates students can take up to $20,500 for each year with a total limit of $138,500. This limit includes any loans that are taken out as an undergraduate student. Although these loans are available to apply for everyone, the amount which is taken out is ultimately depends on the college's financial aid office.
The Office of Financial Aid will let you know how much of the amount can you take out with any of the offers that the student loans, grant, scholarship or work-study program have. You can then take the amount.
Before getting into the debt, make an estimate of your future monthly payments so you can try on it and get to know how to manage the same.
---
Direct Subsidized Loans
The Direct Unsubsidized loans are available to everyone and can be taken out easily, whereas the Direct Subsidized loans can be taken only by students who are in a financial need. These loans tend to have advantages over the unsubsidized one since the government covers the interest which accrues when you're still in school.
The balance of your loan on graduation will mostly look the same as it was when you took your loan out first. The interest will be covered by the government if you ever put the loans under deferment.
They will come with an interest rate of 4.45% for the undergraduates and 6% for the graduate students.
The limit for the undergraduates is similar to the dependent and independent students.
Freshman year should get up to $3,500

Sophomore year can get you up to $4,500

Junior year and beyond $5,500
The graduate students can borrow up to $65,500 under Direct Subsidized loans. This amount includes any of the Direct Subsidized loans if they have taken out any for the undergraduate degree.
---
Direct PLUS loans for Parents or Grad students
Direct PLUS loans are directed towards the parent, graduate students or professional students even though the loans require a credit check and the requirement are strict between the private lenders.
A large number of private lenders want to see a good or even excellent credit score. For these loans, all you have to do is state that your credit history is favorable.
The debt you have in the amount of $2,085 or greater than that, which is more than 90 days due or it is under the collection for the past 2 years.
If you had a default, bankruptcy, foreclosure, repossession, tax lien or garnishment under the past 5 years
These PLUS loans are not necessarily called for amazing credit score, they just require that you haven't made any major financial issues in the past 5 years.
---
Eligibility Requirements for Federal Direct Student loans
A U.S. citizen or eligible citizen who needs to fill out a FAFSA.

Subsidized loans are available for students who have expressed financial needs.

The duration of the loan terms will be between 10 to 25 years.

The loan amount can go up to $31,000 in total for undergraduates who have received financial support from their parents.

Whereas, it can be of up to $57,500 in total for undergraduates who don't have parent support.

The repayment is provided under the four income-driven repayment plans.

The payments can be postponed for a period of 3 months.

If you are unemployed the interest will not be accrued in the case of subsidized loans while you are in school.

It provides you a period of 6 months of grace period.

Federal direct loans generally offer generous repayment flexibility and the lowest fixed-interest rate that you can find.
---
Private student loans for bad credit
There are only a few private student loans which are provided for the bad credit and it has very rigorous criteria. The student loans you are borrowing must have a co-signer who needs to have a strong credit history in order to sign you up. They can be your family members or a relative or a friend who has a good credit history.
You can always get in connection with the private lenders who can help you in granting this type of loan and utilization of these private loans to pay it for the college.
A Federal loan is a great option for people for bad credit but you will find it at the end that you are unable to cover the cost of full attendance. There is a gap in these findings whether you should consider a private student loan where it gets tricky, though as it will typically require you for a decent credit to get it.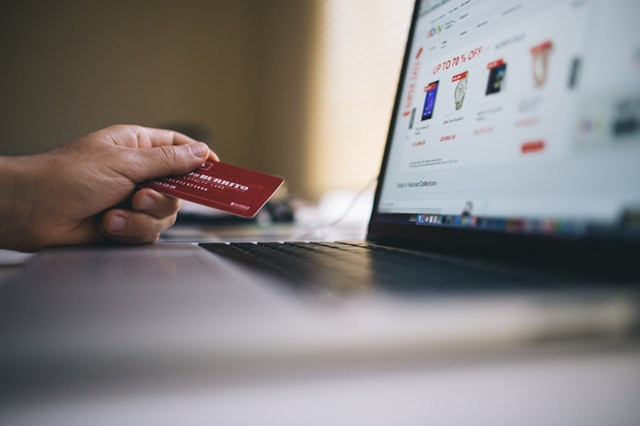 Source - pexels.com
When most of the private lenders run a credit check they look for debt to income ratio and history of debt repayment. If you have poor or no credit history then you will be qualified for the student loan by yourself. If you are little held back you can apply with a creditworthy co-signer, like parents for instance.
Though most of the private lenders don't offer student loans for bad credit, there are only hand-picked organizations and companies which provide you loans with most competing terms and easy processing of an application.
You can always search for student loans from credit union or college, where some lenders allow to apply for a quick rate quote, so you can get a sense of preliminary offers before getting into it. Once you start to pay your payments on the student loans on time, it will help you to build your credit score.
---
Eligibility for Private student loans
The private lenders look for FICO credit score to determine whether you are eligible for the loan or not. The score will let the lender how the repayment of your loan is supposed to be. If the score is higher then it will be easier to borrow money on good terms which also includes the lower interest rate and a longer repayment plan.
Federal loans and private loans typically have limits which put a total borrowing of $75,000 to $120,000 for undergraduate students.
Many students cannot get qualified for private loans as they don't have a good credit history. The common solution for it is to find a co-signer who agrees to pay the loan of yours if you fail to make it on time or the regular payments. These can be a parent, family members or friends with good credit.
You also need to meet all of the financial requirements where the borrower need not have a default in private or government student loans which might have no defaults of 60 days or more in the past 2 years.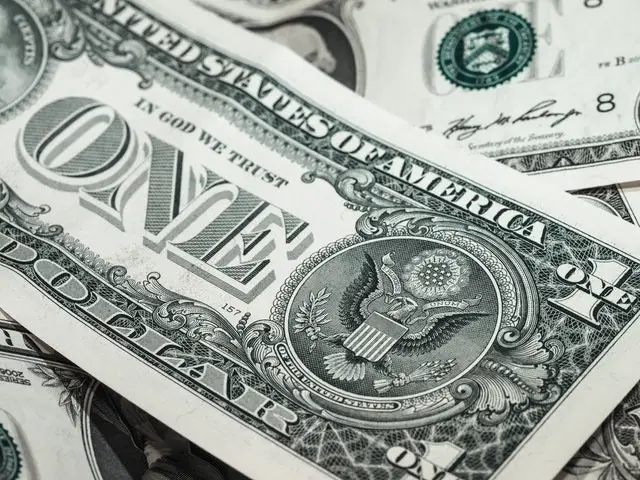 Source - pexels.com
If there is unreported bankruptcy in the previous 5 years, no charge-off (or) collection accounts over $100 and no unsatisfied repossession, tax liens, foreclosures or garnishments by the creditors and you might need to meet the minimum credit required standards to be determined as the ascent.
They not only focus on the credit it also estimates your application which is based on factors such as earning potentials, major and attendance in the school. You will be receiving around 24 months of forbearance if you are having trouble in making the payments which are during the interest which will continue to accrue.
It is available to juniors, senior without an income, credit history or a co-signer where you must be a U.S. citizen or a permanent resident in order to qualify.

The duration of the loan term is around 10 to 15 years based on the availability of the variable rate of loans.

The total amount that you can borrow is around $2,000 up to $200,000 throughout the school.

The repayment options are deferred once you start to make the payments in full for a period of six months after leaving school.

The grace period is said to be around 6 months.
---
Does bad credit exist on a student loan?
Students who are under the average credit score can get federal funded student loans as long as they meet the requirements. In some cases, the financing which is provided in this way might not be sufficient.
Even when they meet the required tuition expenses and all other strictly school-related expenses, the federal student loans cannot be spent on the other funds you require for things such as car, groceries and other necessary living expenses.
The result at the end for many of the students is that they need more funding which they can get federally or the ones which are more flexible than the student loan rules allow on request for a loan with bad credit.
The traditional bank loans will not be a capable option for the students. And the bad credit seems to make it more certain that the request will be rejected. But, there are certain things which can help you.
---
Advantage of a personal loans for bad credit
For the student loan, bad credit won't be interfering with the personal installment loans which are the best options.
Personal loans don't require any of the collateral. You don't need to risk your car or any other property to get qualified for it and when considering the number of students, you owe nothing that could be kept as collateral which is a key point.

Student loans do not require you to have a good credit score to be clear, it doesn't require any check to be run where it can further hurt your damaged score of credit.

Custom made and tailored loans for the client based on the ability to repay. The monthly payments are not more than 10% to 20% of your income monthly.

On the basics of regular installment on every time of the month, the credit will be rebuild.

The installment loans are easy to get and the process is quick and simple which can be done online.

The delivery of your cash is fast often.
---
Can I improve my credit score?
If you are no need for private loans instantly then you can delay applying for a loan by a few months where it can improve your credit score and make it for yourself for a potential candidate. You should request a copy of your credit report, revise them and check for any errors.
Reducing the total debt level and giving it for consecutive months on-time payments will also boost your score. If you have no credit at all then you can see and rebuild it for good by applying on your own.
---
How to avoid getting in bad credit?
Paying off a loan before time may undermine your credit score. Educational loans need to repaid on installments and making of payments on time will help you demonstrate you as a reliable borrower. If you are paying off the loan in advance and you have no longer the installment debt, you will be losing evidence of being an on-time payer and it could lower the score.
Not making the payment on time will definitely damage your score. If you are having trouble in making payments and asking for deferment or forbearance when bringing it to the date, it will help you to improve the score. Student loans are dischargeable, even if you file for bankruptcy it will most likely get excused and so not repaying will really affect your score.
You can increase your score by making the interest payment on the student loans when you in the school and it also has a grace period of 6 months after the graduation and beginning to make the payments. If you start your payments earlier you will get a positive score.
The most important and significant factor in college loans is not to make it go into default. This can ruin all your credit score and will make you stay on it for several years.
It will be better to ask for a free credit report every year to make the payment are being correctly paid to the education loans.
---
FAQ'S
What credit score do you need for student loans?
---
The federal government and private lenders are different, all through the students are choosing one of them for their financial needs through loans. Some private loans need a credit score in their application process and it includes almost everyone and borrowers will have a tougher time if their FICO score is lesser than 650.
Can I get a student loan with poor credit?
---
If you are having a lower credit score then the best option available for your loan is federal student loan as these loans are backed by the federal government and its easy to apply for it. There is no need of what's your credit score if you are eligible for your loans and have applied for the FAFSA.
Can parents with bad credit get student loans?
---
This a very complicated process if the parents don't have good credit. Despite it, there are several other federal options such as Parent PLUS loans. You can get it by filling the FAFSA application along with your child. This application is for federal aid and it can be found online.
Can I get an instalment loan with poor credit?
---
The lender of an online installment loan will never likely bother to run a credit check on you. Most borrowers are approved for the loan even if their credit is bad as long as you have an adequate source of income to repay it.
Can I get a loan from a credit union with bad credit?
---
To get a loan you need to be a member of the credit union first. Many credit unions provide you both the secured and unsecured personals loans. Both the loan types are carried at a fixed rate and you get an exact rate based on the credit score, history, debt, and income. A lower credit score alone is not a necessity to disqualify you from the loan.
Can you get a PLUS loan with bad credit?
---
Yes, you can get a PLUS loan even if you have a bad credit score. As long as you don't get or have an adverse credit history and have no more than 90 days on the debt, no default and bankruptcies then you will be getting it in no time.
How can I get a loan without a credit check?
---
For payday loans don't require a credit check but it does have an approval process. You can go to the lender's location, fill out an application and wait for your money. You may also need to give the lender proof of your income which may be a bank statement or paycheck stub. People who use payday loans will usually like it due to its quick cash benefit.
Can you get a Sallie Mae loan with bad credit?
---
If you are in need of a student loan but you have bad credit or a bad history of credit then your federal student loan is your go-to option. In the case of private student loan, they need an average credit score and it has some strict regulations as most of them require a credit score of 690 and above with a co-signer based on the history of your records.
What is considered a poor credit score?
---
The credit score generally ranges between from 300 to 850 points in the index based on the scoring system. The higher the number the better your score is.
700 - 850 Excellent credit score

680 - 699 Good credit score

620 - 679 Average credit score

580 - 619 Low credit score

500 - 579 Poor credit score

300 - 499 Bad credit score