TEACH grant- Financial Aid for Students
"Dreamt of being in the teaching Industry?"," Don't have enough resources to complete your education?". If your story also starts with these two questions then TEACH grant is the solution for you.
All the information related to TEACH grant is mentioned in the blog below. So, read the article, and by the time you'll be done, you will feel much more confident about the financial aid provided.
Starting with some simple definitions!!!
---
What is a TEACH grant?
The Teacher Education Assistance for College and Higher Education (TEACH) Grant Program help students who plan to complete their coursework, that leads to a career in teaching by providing funds to them.
The student has to agree to teach in an elementary school for a time span of at least 4 years.
It provides up to $4,000 a year to full-time students who are in the course of becoming a highly qualified teacher.
Source-mentalfloss.com
---
Eligibility for TEACH grants
Following are the eligibility for TEACH grants-
The participant must be a citizen of U.S or should have an eligible non-citizen status.

He/she needs to be qualified for getting federal student aid programs.

Having an undergraduate or graduate degree is a must.

Your school must participate in, and they need to be enrolled in, a TEACH Grant-eligible program of study.

In terms of Academic requirements, a minimum of 3.25-grade point average has to be maintained throughout the college.

TEACH Agreement to Serve (ATS) has to sign.

Source-deythere.com
---
TEACH Grant Agreement to Serve (ATS)
It is basically telling us about the terms and conditions one has to follow in exchange for receiving a TEACH grant. These are the conditions one must agree to-
You must provide the teaching service in a high-need field.

Teaching service has to be performed in a low-income school as a highly qualified teacher.

For providing 4 years of service among the 8 years after you complete or otherwise cease to be enrolled in the program(s) for which you received TEACH Grant funds.

The service obligation has to be performed according to the TEACH grant, otherwise, the grant fund would be converted to a Direct Unsubsidized Loan.

Source-fotosearch.com
---
High-need fields
TEACH Grant recipients to have to teach in one of the approved high need subject areas:
Bilingual education and English language acquisition

Foreign language

Mathematics

Reading

Science

Special Education
These areas are called high-need fields.
---
Documenting Your TEACH Grant Service Obligation
Initial Certification
You must inform your TEACH Grant servicer in writing within 120 days after you complete or otherwise cease to be enrolled in the program for which you received a TEACH Grant that you are-
In accordance with the terms and conditions of the TEACH Grant service obligation, employed as a full-time teacher; or

Fully intended to meet the terms and conditions of your service obligation, when got any employment.
Annual Certification
You have to provide documentation of your teaching service to the TEACH Grant servicer, of every year that you complete among the four years of your teaching.
The servicer will contact you periodically to confirm your intent to satisfy your obligation.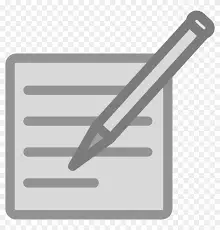 Source-clipartmax.com
---
TEACH Grant Disclosure Statement
For every TEACH Grant you receive, the Department will send you a disclosure statement that provides important information about the TEACH Grant funds the school you are attending plans to disburse (pay out) to you.
Your disclosure statement will provide the following information:
Award Amount – This is the total amount of TEACH Grant funds that the school you are attending, plans to pay out to you.

Disbursement Dates and Amounts – These are the dates and amounts of each TEACH Grant disbursement that your school intends to make.
Your school will disburse your TEACH Grant in more than one installment, by crediting your account, paying you directly, or both.
Your school and the Department's TEACH Grant servicer will inform you of the actual disbursement dates and amounts at the time of disbursement.
---
Conclusion
The Teacher Education Assistance for College and Higher Education Grant program has helped a lot of people who wants to become a teacher.
According to this grant, they don't have to pay for their educational expenses and thus they can opt for the best college.
However, These Graduates later impart their knowledge to students who are not able to afford a high-quality education.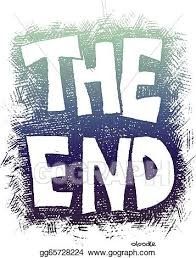 Source-clipartpanda.com
---
FAQ
What is TEACH grant program?
---
The Teacher Education Assistance for College and Higher Education (TEACH) Grant Program provides funds to students who are completing or who plan to complete coursework that is required to begin a career in teaching and agree to teach full time for at least four years at an elementary school or secondary school
Is the teach grant a taxable income?
---
It is a non-taxable income. Any educational expenses paid with non-taxable scholarships or grants do not qualify as educational expenses paid by you for purposes of Education Tax Credits
Are student loans forgiven for teachers?
---
If you are working as a full-time teacher for 5 years or more n a low-income school or educational service agency, and meet other qualifications, you may be eligible for forgiveness of up to $17,500 on your Direct Subsidized and Unsubsidized Loans.
Can a teacher receive forgiveness for PLUS loans or Federal Perkins Loans?
---
These PLUS loans for parents and graduate or professional students aren't eligible for this type of forgiveness.
Is this grant offered as year-round or only on a specific time of the year?
---
This grant can be year round if the student has not used their annual limit in the fall and spring. 
What is the downside of this grant?
---
The only downside of this grant is that if you are not able to fulfill the conditions the grant would convert into a loan with interest accruing from the disbursement of each grant received