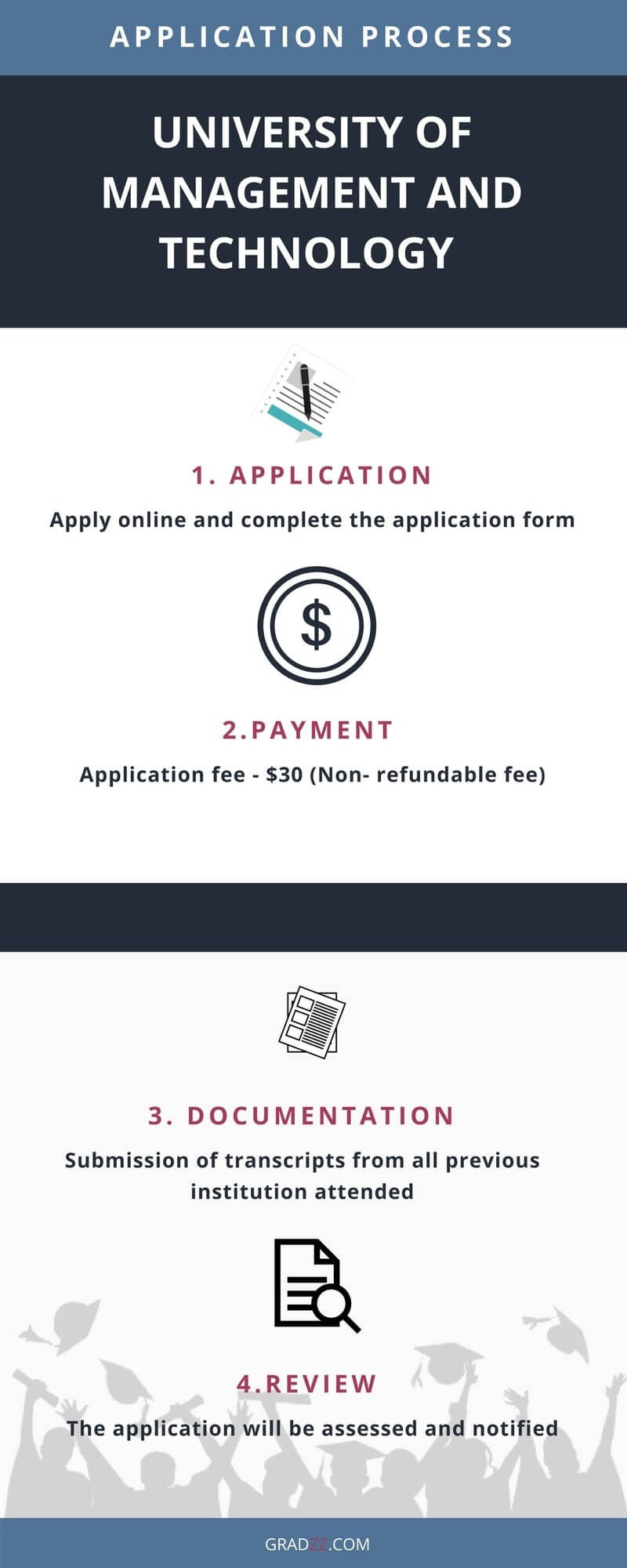 Students can learn from the comfort of their home, office or anywhere else in the world where they can access the internet, which is enabled by the advanced communication technologies used by the University of Management and Technology. The online programs are not constrained by semester schedules unless it is term-based programs. Hence, students can enroll whenever they want on a year-round basis.
Multimedia elements such as video streaming, online discussions, lecture notes and various other elements are used to deliver the courses over the internet by the University of Management and Technology. Books, readings and other materials are supplemented with the online courses to mirror traditional classroom courses.The students can complete course sections quickly as the online course materials are divided into manageable units. Students can focus on areas where they need assistance and can measure their progress. Email, discussion boards, internet conferencing and other media can be used by the students to communicate with instructors and fellow students. Instructors provide individualized instructions and closely monitor the student's work.
General Admission Requirements
Only students who are computer literates can enroll online education program of University of Management and Technology.
Students should be having basic skills required in using the world wide web, sending and receiving emails and word processing.
Students should be able to troubleshoot basic computer problems, install software, computer skills such as using spreadsheets for specific courses and another general familiarity with a computer.
---
Computer requirements
Student needs are supported by various web-based systems which have been utilized by University of Management and Technology. These web-based systems utilize secure interfaces such as https. The current security protocols and software requirements are supported by any device and can be used by students.
Broadband internet connection is required for all the courses.
---
Courses offered by University of Management and Technology require the following
Adobe flash player
Microsoft Word
Microsoft Excel
Microsoft power point
HTML 5
Adobe Acrobat reader