When you choose a college to graduate in, you tend to put in a lot of research to select the right one. Gradually, it is the same case in selecting the suitable student loan with respect to the college, program, repayment duration, and flexibility of the interest rate.
If you looking to know more about student loans, then this is what you need to know before applying for one. Want to know how student loan works? If yes, then which type of student loan to choose might be a difficult question going across your mind. It all depends on the various types of loans you choose according to the type of program you opt for.
So let's have a look at how do student loans work.
---
Table of contents
---
What is a student loan?
A student loan is an amount of money borrowed from the federal government, an organization or a financial institution as a help to pay for your education. It has to be paid back over time with a fraction of interest rate.
It usually covers the cost of tuition fee, books and supplies, and living expenses. Some loans depend on the type of borrower you take the loan from or the type of loan selected.
Selecting the best student loans for your financial requirements is a big deal because understanding the pros and cons of the different types of loans is a huge step before taking a loan. Comparing your options will help you find the best deal for your needs.
---
How do you get a student loan?
For both government and private student loans, you'll have to go through an application procedure to see whether you're affirmed and how much of cash you're permitted to get. You'll additionally find out about your repayment terms. When you're guaranteed for a student loan, the cash will be dispensed to your school to take care of all the educational expenses.
The procedure for verifying a student loan is distinctively relying upon whether it's federal or private. Realizing the distinctions is vital to guarantee you get the best repayment terms for your circumstance.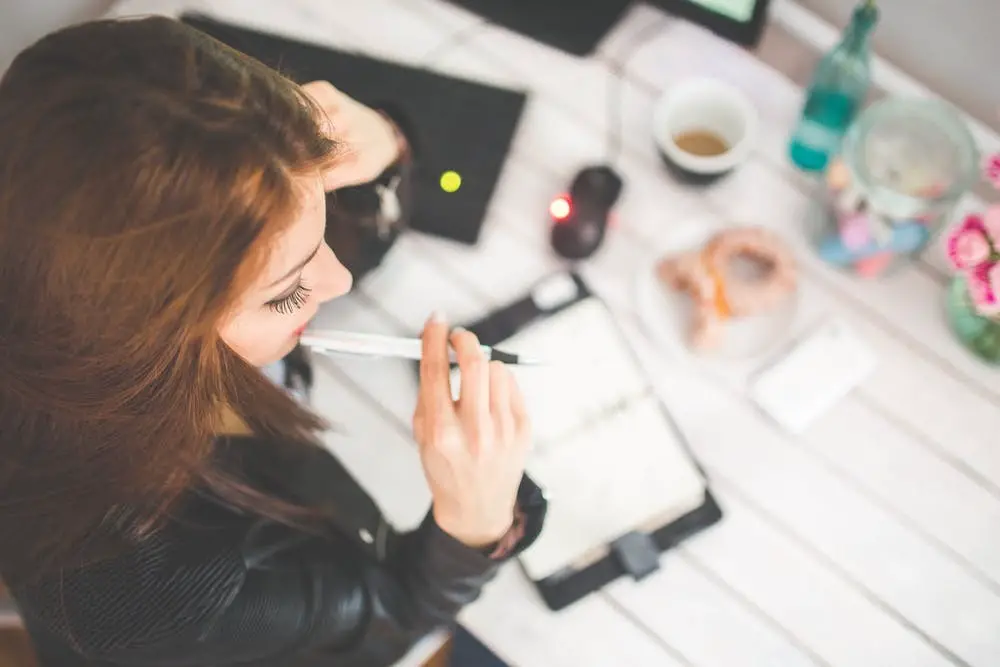 source - pexels.com
---
Types of Student Loans
Federal loans
Direct Subsidized loans

Direct Unsubsidized loans

Direct PLUS loans
Private loans
Private student loans

Parent loans
---
What are Federal student loans?
Federal Student loans are the loans provided by the federal government which is classified as the following -
Direct Subsidized loans are the loans provided to the borrower based on financial needs.

Direct Unsubsidized loans are the loans credit ratings and in this case, the school decides how much money can be borrowed based on the cost of attendance, credit score, and financial aids received.

Direct PLUS loans are the loans which are lent only on the basis of the credit score of the student or parent and preferably chosen over as it has low-interest rate and can be repaid soon.
---
How does a Federal student loan work?
When you get your budgetary guide letter, you have to choose in the event that you will acknowledge the bundle. Seeing how government student loans work can enable you to choose whether they are suitable for you.
One of the advantages of government student loans is that you needn't bother with a credit check much of the time. Just Direct PLUS loans require a credit check. Else, any individual who goes to class can get government student loans. No compelling reason to demonstrate pay, credit standing, or even get your folks to co-sign.
Understand that you will pay interest on student obligation. With government loans, the financing cost is set by Congress every year. Every scholastic year, you get another advance, with a financing cost that remaining parts fixed for the term of the credit. Before the finishing of your time in school, you will have a few student loans with various financing costs.

With a sponsored student credit, the government pays the interest on your advance while you are enrolled in a school (at any rate half-time), just as during the beauty time frame after graduation.

For all other bureaucratic loans, the government will not pay the interest while you are in school. Rather, interest is collected the entire time you are at school. Towards the end, the accumulated interest gets added to the essential parity towards the finishing of your grace period.

At the point when that occurs, you end up paying interest on interest. The uplifting news is you can keep this from occurring by making installments on the interest before the elegance time frame closes.
---
How can Federal student loan be accepted?
A candidate can accept federal student loan by signing and returning the financial aid award letter.

Be a part of the entrance counseling at your school to understand the loan obligations.

Finally, a signature of the candidate is needed on the Master Promissory Note (MPN) to agree to the loan terms.
---
Eligibility Requirements to get a Federal student loan
A valid Social Security Number

Male candidates between 18 - 25 should be registered with a service to receive loans.

Green cards holders can apply for aid whereas, immigrants with T-1, battered-immigrant-qualified alien are also eligible with few constraints.

The candidate must be a holder of high school diploma or equivalent GED or Certificate Program.

Must be enrolled in an eligible school which is accredited and qualifies for a federal loan. Some unaccredited schools are not eligible to receive federal aid.

Filling of FAFSA requires your family financial information to determine how much are you qualified.

Maintain good standing with federal financial aid which students can't have defaulted on other federal loans or owe money on federal grants.

A minimum score of 2.0 GPA is required to be eligible for the grant of a federal loan or risk losing financial aid until their grades improve.

Students taking up part-time work must be considered to be eligible for loans, on the basis of the eligibility criteria of college part-time and full-time status.
source - pexels.com
---
How does FAFSA work?
FAFSA is applied for applying for federal financial aid programs. The application forms can be filled from October 1st every year until June next year.
A FAFSA ID is made at the FAFSA.gov site. Firstly to be eligible for Federal student loan you need to apply a form online called FAFSA (Free Application for Federal Student Aid). Applying for FAFSA is totally free of cost (beware of fraudulent websites). It needs to be completed and applied every year.

The US citizens can fill in their Social Security Number and the others their Alien Registration Number.

On your 2019-20 FAFSA structure, your 2017 salary records are entered. The IRS* Data Retrieval Tool will help you in separating your Tax data to your FAFSA structure.

Records of your untaxed pay ought to likewise be entered. And, also records of your benefits are additionally entered.

Distinguish and enter in the rundown all schools that you wish to apply to.
[Also Read: How to apply for FAFSA 2019? ]
Complete and get it around October, as soon as possible. The earlier you apply, the better chance you have of getting some grant on the first-come, first served basis.

Federal aid of both grants and loans are being considered for a loan. Stafford loan consists of Subsidized and Unsubsidized loans which are provided to undergraduate, graduate, and professional students, irrespective of financial need and it depends on the funds allotted to the college.

*IRS or Internal Revenue Service is the country's revenue service agency.
---
Direct Subsidized loans vs Unsubsidized loans
Subsidized or sponsored loans will be credits for college student loans with monetary need, as controlled by your expense of participation short anticipated family commitment and another budgetary guide, (for example, stipends or grants). Subsidized loans don't collect interest while you are in school at any rate, half-time or during grace periods.
Unsubsidized loans will be signs of progress for both student and graduate understudies that are not established on budgetary need. The capability is constrained by your cost of cooperation less other cash related guides, (for instance, stipends or awards). Interest is charged in the midst of in-school, suspension, and ease periods.
The main difference between subsidized and unsubsidized student loans is that the Federal government pays the interest in the case of Subsidized loans while the students are still in school, however, it's not the case in unsubsidized loans.
[ Get more info on Direct Subsidized and Unsubsidized loans here ]
The people whose FAFSA doesn't meet the required money related need can get an unsubsidized PLUS advance which demands interest amid the semester and the half year effortlessness period following graduation.
---
Repayment of Federal student loans
Following a half year of the deferral period, you will begin to make key and interest installments.
Federal loans repayment is adaptable and simple to run with. You can apply for delay or forbearance for a timespan where you don't need to pay back the credit on federal advances and astoundingly private advances. Under unsubsidized advance, the interest will be continuously collected during the deferment.
[Also Read: What are Deferment and Forbearance? ]
---
Federal student loans repayment plans
There are several plans offered to the students to repay the student loan, depending on income or standard methods. They're given below.
1 - Standard repayment plan
For a timeline of 10 years, there is a fixed month to month sum to be paid with an objective to satisfy the credit. This generally costs more at once as you will have to pay a certain standard amount every month for 10 years.
2 - Graduated repayment plan
It is a little installment which you can help you repay the loans in 10 years. In this plan, the rates gradually increase, hence, the name suggests the graduated plan.
3 - Extended repayment plan
It gives a regularly scheduled payment which is fixed and it has an objective to pay the federal loans in 25 years. Due to this, the monthly amount to be paid is small. Under this alternative just accessible advance holders with $33,000 or more paying off debtors.
3 - Income-driven repayment plan
This plan is based on the income of a person and it allows for monthly payments, as lower as 10% of your discretionary income. It helps in lowering payments for federal student loans. It further has four types of plans.
a) Income-based repayment plan (IBR)
b) Pay As You Earn
c) REPAYE
d) Income-Contingent Repayment (ICR)
[ Read more on Income-driven repayment plans here ]
---
Private Student Loans
So Private student loans are the advances issued by the private banks or money related organizations and are profoundly not best as they cost a high rate important to pay back and isn't reasonable by a large portion of the credit to pay in the given span.
These loans are provided by private banks or money related establishments to pay for the educational cost charge. These Private student credits are typically not justified, despite any potential benefits as they have a high rate of interest collected on it, which will finish up in paying twofold the measure of the educational cost charge at the season of reimbursement of the advance.

Parents loan are held by the Parents of the student. There are several private student loan lenders offering the same with good rates.
---
How to apply for a Private student loan?
As you probably are aware that Private student loans advance is offered by Private banks and monetary establishments, you can apply for them specifically by the lender.
Visit the loan specialist's website.

Check for the financing cost of the advance as per your adaptability with the reimbursement and advantages choices.
Choose a loan. Pick the kind of reimbursement alternative and interest rate as indicated by your need.

Consider including a co-signer which may help your opportunity of getting a loan even with bad credit.

The loan specialist will check your financial assessment and your co-signer, on the off chance that you have included them and will get in touch with you for further advances.
Getting off a private advance isn't that troublesome contact with your college whether they have joined up with school channel advances. school channel credits are advance projects orchestrated as joint efforts among universities and monetary associations.
There are a few private money related associations that spend significant time in direct to customer private advances by reaching them and under different potential outcomes pick the one that accommodates your need the best.
---
How to acknowledge your Private student loans?
Pick the sort of interest rate and repayment options for your advance.

You or your co-signer will acknowledge the terms of your advance and sign it electronically.

The school will be approached to endorse your qualification, including confirming your enlistment and the advance sum you have asked.
---
Requirements to get a Private student loan
Every private advance administration has a diverse prerequisite

Most require a base pay and FICO assessment before they will consent a loan to you.

Private lenders regularly need a co-signer since loan normally has no salary or record.

Contrasting your private loan credit alternative and survey destinations and specialist co-ops enable you to show signs of improvement bargain.

Be careful with con artists who give six-figure credit with no essential record check.
---
Repayment of Private student loans
At first, there is a grace time of a half year given, in the event that you chose to make in school fixed or intrigue installment where you will keep on making those installments during your grace period.
You begin to make principal and interest payments.
---
What's your acquire limit?
The money related guide offer will account your costs and you can turn down an advance or demand a lower sum in the event that you feel their costs excessively high. Acquire just needs what's your need. It's in every case better to figure your evaluated everyday costs yourself and get the cash as the needs arise.
Continuously try not to take a larger number of credits than the normal compensation in your field. You are relied upon to pay back the credit regardless of whether you can't find a new line of work in your field or your arrangements changes.
---
How does the interest rate work?
Interest is a measure of cash paid to the bank for a specific rate in return for obtaining an extensive aggregate. The financing cost is being determined as the level of your unpaid credit sum which is likewise called as the central sum.
You are in charge of paying interest on any unsubsidized advances. Interest credits fluctuate on a yearly based on the expansion in the interest for instructive advances, but in many cases, they're stagnant.
---
Interest rate calculations
For computation of the measure of intrigue that collects on your advance ID by separation the advance's loan fee by 365.25 - which is the number of days in a year which comprises of jump year as well.
Example -
An advance with a 5% loan fee (.05 separated by 365.25) will give you an everyday rate of 0.00013689253.
With this financing cost factor to figure, you can discover how much interest gathers on your credit from month to month.
On the off chance that your student loan is around $33,000, the normal obligation of an understudy graduated in 2014. It would then be 30 days since your last installment and you would have a 5% financing cost.
33,000 (primary) X 30 (unpaid days) X 0.00013689253 (Interest rate) = about 135.5 or $135.50 is brought about in that month.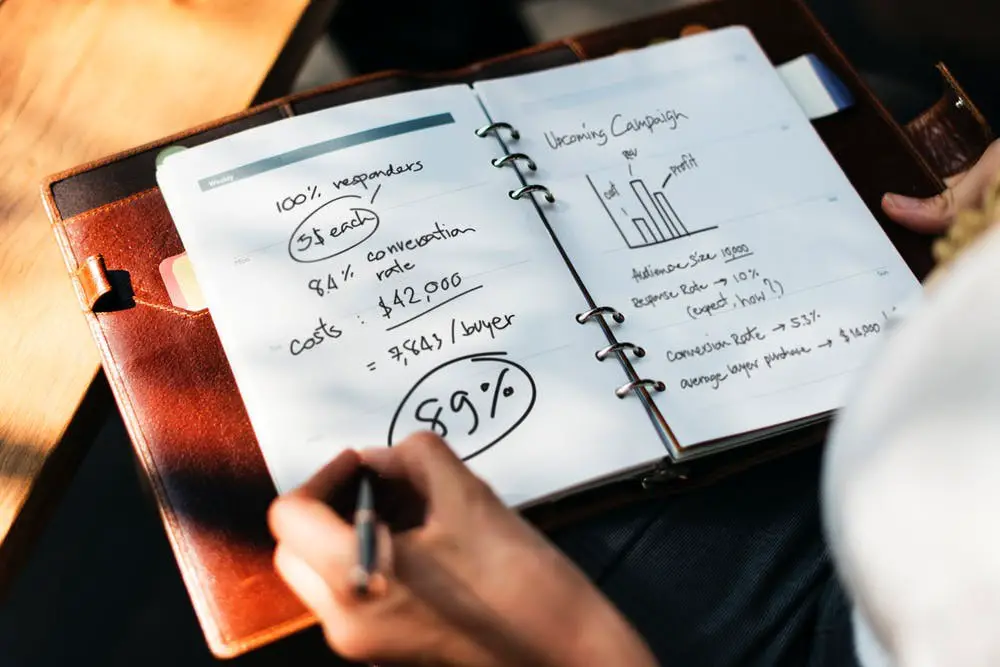 source - pexels.com
---
Federal vs Private student loans
The key purpose of loan advances is in the expense and utilization of FICO assessment in deciding the qualification.
College students applying for Federal advance won't need to experience the credit check. The credit can be denied though if there is clashing data present in his financial record.

The financing cost on the Federal loan advance is fixed and the loan cost on the Private student credit can be variable or fixed and they are generally high.

Students understudies show that monetary need could get a bureaucratic financed advance where the government will pay their interest until you graduate. Private advances are never sponsored and you have to pay all the interest.

Government advances offer adaptable reimbursement choices and credit absolution programs. The private credit has few reimbursement alternatives and no advance absolution programs.

Government advances don't need to be paid until you are graduated or dipped under half time as loan status. Numerous Private credits request reimbursement while you are still in school.
---
Critical terms under student loans you need to know before you repay the student loans
Capitalization - Capitalization is the point at which your advance holder adds unpaid interest to the vital parity of your advance. This builds the general sum you owe now and later on, as you start paying interest on that bigger equalization. Capitalization happens at whatever point you enter reimbursement - or for government understudy advances, towards the finish of an elegance, deferment or self-control period – just as when you combine a creditor, it goes into default.
Consolidation - Consolidation is a reimbursement alternative that replaces borrowers' current obligation with a solitary, new advance. The union can make reimbursement less demanding by chopping down the number of credits borrowers have. Students can consolidate several loans together which can be paid off by the private lender, creating a new loan altogether with a newer interest rate.
Cancellation and Discharge - Under certain exceptional conditions, the government may pardon part, or the entirety of your understudy advances just as possibly drop or discharge the majority of your credits.
Credit pardoning, undoing, and discharge are basically similar things yet they are applied in various circumstances. For instance, in the event that you don't need to pay your alternative advances because of your activity or tutoring, this is ordinarily called absolution or discharge.
[Get more info on Cancellation and Discharge for student loans ]
Deferment and Forbearance - Deferment is a time of a timetable where you are released by your loan specialist for making installments in specific situations throughout your life may it be from unemployment, Military arrangement, Serving in Harmony Corps or Economic Hardship. The as a matter of first importance choice accessible for you when you choose for help.
It relies upon the conditions of yours, installments are suspended in a half year interim for a period as long as 3 years. It's normal that you would work improve the monetary circumstance amid the course of events. In the event that your advances are qualified, you will unite them all into one reasonable installment.
A Federal loan advance is positively and regularly viewed, as in Default when the borrower neglects to make a required credit installment for an extended time period.
Forbearance of student loans is offered for borrowers who can't make advance loan installments, however, don't meet prerequisites for deferment.
Under forbearance, installments may be briefly suspended or decreased for as long as a year. Remember, interest may keep on accruing on your loan advances.
Forgiveness - Loan forgiveness can possibly work on the off chance that you've taken a government credit. This is the exceptional advantage of government advances. Under extraordinary conditions, the government can forgive the loan amount up to some degree, and now and then, it can excuse the whole sum.
There are numerous sorts of understudy credit forgiveness programs for individuals from various foundations, for example, law, training, open administration, and that's just the beginning. Fundamentally, in case you're not required to pay the credit sums any more drawn out because of your work or occupation, this is called advance forgiveness.
[Also Read: What are Student loan forgiveness programs? ]
Grace Period - A grace period is a term after the due date by the time the loan repayment needs to start before the penalty gets applied.
Pay As You Earn (PAYE) - Federal student loans offer a wide range of alternatives to make installments progressively sensible. Pay as you earn is the most up to date and it binds credit installments to a borrower's salary.
Promissory Note - This is your advance's agreement or loan's contract. On the off chance that you need answers about your reimbursement choices or rights as a borrower, look in your promissory note.
Rehabilitation or Recovery - Should your loan advance enter default, recovery is one choice you need to return it to great standing. You can likewise merge out of default or pay the debt in full.
Refinancing - Refinancing enables you to get a good deal on interest making installment less demanding and reasonable. By removing a couple of rates you can spare some cash in reimbursement and in the time span of obligation reimbursement.
Subsidized - Subsidized loan advances are ones that the legislature pays the interest on while you're in school and during approved deferment periods. What's more, they will pay this interest during your grace period in the event that you obtained these credits loans before July 1, 2012.
Servicer - A servicer sends student loan credit bills and gathers installments. They are not your bank. Your loan specialist, which is the government for all administrative.
---
Conclusion
When you're confused with which student loan to take up for your education either from a federal or private institution, dependably ensure the terms and conditions and pick the one which it will be reasonable for you as towards the day's end it's about you going to repay the sum that you have taken an advance.
It is constantly imperative to consider and search for government understudy credit first, before taking private advances, since there are tremendous contrasts in the loan fee, reimbursement alternatives, and different highlights.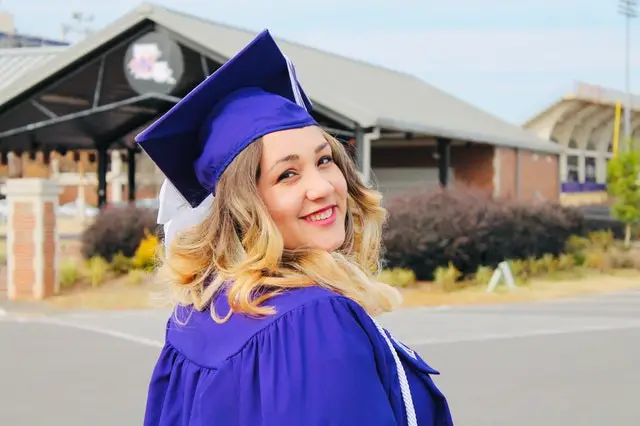 source- pexels.com
---
Top 10 FAQs about Student Loans
1 - How do student loans work?
Most undergrads should acquire at least one student loan advances before they graduate, in light of the fact that there aren't sufficient government gifts or federal grants to take care of all school costs. There are more than $100 billion in new student loan advances made every year and more than $1 trillion in understudy advance obligation remarkable.
Given that most student loan advance obligation is unavoidable, it is vital for undergrads to see how understudy advances work.
2- How do I get a student loan?
Students must fill the FAFSA (Free Application for Federal Student Aid) before applying for government student loans, as Direct Subsidized and Unsubsidized Loans, or an administrative parent advances, similar to the Parent PLUS Loan. Understudies don't have to document the FAFSA, be that as it may, to get a private understudy credit or a private parent advance.
3- Can I use my student loans to pay for living expenses?
Stafford Loans, or Perkins Loans, can be utilized to pay for training related costs. These costs are incorporated into your school's distributed expense of participation (COA), regularly alluded to as an understudy spending plan.
When you sign the FAFSA (Free Application for Federal Student Aid), you consent to utilize the government or potential state money related guide you get to "pay the expense of going to an organization of advanced education."
The expense of participation, characterized in the Higher Education Act of 1965, incorporates - Educational cost and charges, Food and lodging, Books and supplies, Transportation, Incidental individual costs, Cost of rental or buy of required gear, materials, and supplies, PC , Subordinate consideration costs, Handicap related costs, Advance expenses, Costs related with a helpful training program, the expense of student medical coverage, if it's required by the school. Others don't. You ought to likewise inquire as to whether the expense of participation can incorporate continuous medicinal costs, for example, costly solutions.
4- What is the difference between scholarships and grants?
Grants and Scholarships are types of blessing help, which is cash for a school that shouldn't be earned or reimbursed.
Despite the fact that individuals regularly utilize the terms grants and concedes as equivalent words or conversely, there are vital contrasts.
Scholarships, similar to the Federal Pell Grant, are typically granted dependent on the understudy's shown budgetary need. Such need-based gifts are typically granted by the government, state governments and schools, and colleges.
Grants are typically granted dependent on legitimacy, for example, Scholastic, athletic or aesthetic ability. A few grants may include a need-based segment. Private grants are normally granted by private establishments, network establishments, altruists, associations, non-benefit associations and revenue driven organizations.
5- How long does it take to repay a student loan?
The standard reimbursement term on a government understudy credit is 10 years. The reimbursement term on private understudy credits differs from 5 years to 15 years.
Borrowers can pick exchange reimbursement terms which lessen the month to month advance installment by expanding the reimbursement term. These reimbursement terms run from 12 years to 30 years.
For the most part, students ought to obtain close to they can stand to reimburse in 10 years or when they resign, whichever starts things out. On the off chance that all out understudy credit obligation at graduation is less than the borrower's normal yearly beginning compensation, the borrower ought to almost certainly reimburse his or her understudy advances in 10 years or less.
6- When do I have to start repaying student loan?
Most understudy advances enter reimbursement inside a half year of the borrower graduating or dipping under half-time enlistment.
The Direct Loan and the Grad PLUS Loan have a 6-month beauty period.

The Parent PLUS Loan ordinarily enters reimbursement inside 60 days after full payment. In any case, Parent PLUS Loans previously dispensed on or after July 1, 2008, might be conceded while the understudy is in school and for a half year after the understudy graduates or dips under half-time enlistment.

The Perkins Loan has a 9-month beauty period.

Direct Consolidation Loans enter reimbursement inside 60 days of dispensing, regularly inside 30 days.
Most private loans advances additionally have a 6-month elegance period.
7- How can I lower my student's loan payments?
Student loan installments can be a wellspring of money related worry for some borrowers who are attempting to reimburse their advances. Each dollar of credit installments is a dollar less that is accessible for different needs. Along these lines, borrowers once in a while trying to bring down their month to month understudy advance installments.
There are a few diverse methods for diminishing understudy advance installments:
Pick an alternate reimbursement plan

Acquire a union credit to consolidate different advances into a solitary advance.

Renegotiate to get a lower financing cost.

Guarantee the understudy credit intrigue finding.

Agree to accept auto-charge.
8- How late can I apply for a student loan?
Understudies can apply for a government understudy credit and guardians for a Parent PLUS Loan up until the most recent day of classes or June 30 of the scholarly year, whichever starts things out. Be that as it may, the understudy must have just documented the FAFSA (Free Application for Federal Student Aid) and the school money related guide office more likely than not got a legitimate yield archive, for example, a Student Aid Report (SAR) or Institutional Student Information Record (ISIR).
9- Are Subsidized loans for graduate students?
The Direct Subsidized Loan is never again accessible to graduate understudies. Starting on July 1, 2012, understudies going to graduate school or expert school are qualified just for the Direct Unsubsidized Loan.
College students stay qualified for new Direct Subsidized Loans.
In 2012-2013, right around 2 percent of alumni understudies got Perkins Loans, around 18 percent of all-out Perkins Loan financing. The normal Perkins Loan obtained by an alumni or expert school understudy was $3,277.
10- How much can I borrow in a Direct Loans if I'm an undergraduate?
Student loan advances acquired through the Direct Loans program by students are liable to both yearly and (total) limits.
As far as possible depending on your evaluation level and reliance status:
Autonomous understudies can acquire more since they are paying for school without help from their families.

Subordinate understudies whose guardians were denied a Parent PLUS Loan are qualified to get at the free understudy limits.

Regardless of whether you are monetarily independent and paying for your training alone, reliance status is as yet controlled by the data you give on your FAFSA.

On the off chance that you have depleted your government understudy advance cutoff points, you should need to consider private understudy credits, which enable you to acquire up to the all-out expense of participation short other budgetary guide got.
---