What can you do with a Biology Degree?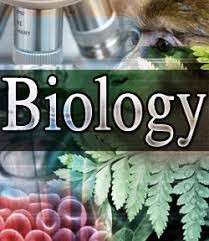 Biology career provides chances of learning about different living organisms- human, plants, animals, and bacteria, understanding them for reasons like disease treatment, and sustaining the natural environment.

Many biology degree graduates have that urge of going to post-graduation level with attaining specialization in a particular field in order to boost their expertise.

Example: A Forensic biologist is a person who inspects crime scenes with the belief of getting evidence in the form of blood, saliva, and hair, and thereby analyze them in the laboratory, focusing on DNA analysis.
---
Careers with a Biology Degree
A biology degree holder has a wide variety of scopes in their arena. You can continue with a bachelor's degree or go further and complete your post-graduation degrees.
Well, there are many jobs you can go for in this field, to name a few-
There are many other career scopes like ecologists, zoologists, teachers or professors, researchers or research assistants, dental hygienists, soil conservationists and many more.
---
Colleges offering Biology Degrees
In The College Monk, you can get many colleges of your choice which offer biology degrees and you can readily apply through our website. To name a few, the list goes as under-
---
Conclusion
Clearly, there are many other career options with a biology degree. A biology degree, bachelor's or master's, has to be taken to go for any senior-level positions. Go further and check out the colleges that provide quality education in biology.
---