What can you do with a Law Degree?
A Law degree is essential to begin a career in legal profession. Discover more about how to become a Lawyer, Law degree jobs, salaries, and more.
Updated by Ankita Tiwari on 1st March 2019
"The life of the law has not been logic; it has been an experience" – Oliver Wendell Holmes
What is a Law degree?
First, we need to know about What is Law? The answer is simple. Law is the set of rules which governs the functioning of a state or an organization.
A law degree is an essential requirement in order to practice law in the United States.
It sets a career path in the legal profession and is one of the most challenging and revered courses.
The path to becoming a solicitor or a barrister is full of obstacles and requires good academic skills, dedication, and diligence.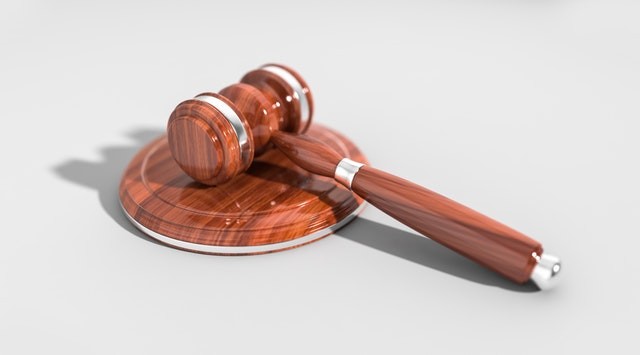 source- pexels.com
What does it mean to study Law?
Studying law involves learning about basic subjects such as civil law, criminal law and other law-related subjects, and understanding the various aspects involved in this field.
Some of the features of Law include -
Studying the Federal System of the state

Learning fundamentals of Civil Law, Criminal Law, International Law, and more.

Studying Ethics and Code of Conduct

Developing skills such as Critical thinking, logical deductions, and more.

Developing interpersonal skills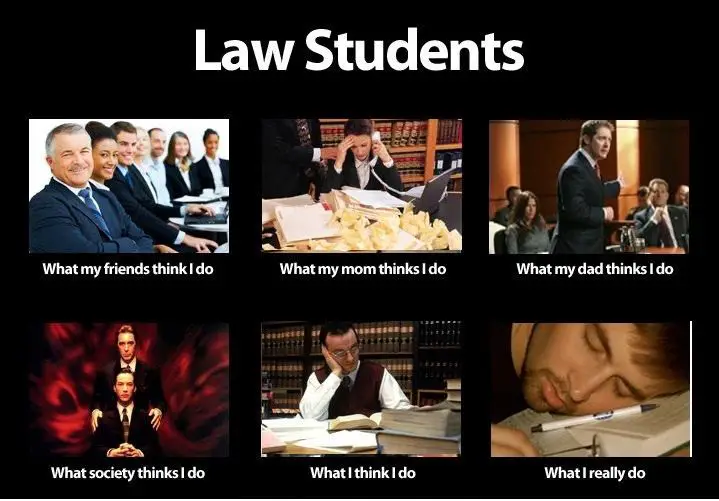 source- uberdigests.info
---
Best Law Schools in the US
The school you get enrolled in plays a major role in shaping your career. Especially, in a scenario where firms hire graduates only from some particularly prestigious law schools, one must choose their law school wisely.
The top ten law schools in the United States are listed in the following table.
| | |
| --- | --- |
| Rank | Top 10 Law Schools |
| 1 | Yale University |
| 2 | Stanford University |
| 3 | Harvard University |
| 4 | University Of Chicago |
| 5 | Columbia University |
| 6 | New York University |
| 7 | University of Pennsylvania |
| 8 | University of Michigan - Ann Arbor |
| 9 | University of Virginia |
| 10 | University of California - Berkeley |
---
Law Degrees List
There are three types of law degrees that can be earned from a Law school in the US.
Juris Doctor
This degree allows a person to practice law within the United States Of America. It is the first law degree which can be earned once you have done your bachelors.
It is a complete three-year course and the curriculum structure is given here.
First-year - Students are taught the basics of Civil Procedure, Criminal Law, and International Law.

Second and Third Year - Electives in the areas such as Business and Taxes can be taken up by the students and the subjects can be customized according to their interests.
source - UNB
Master of Laws
The Master of Laws is a law degree awarded after completion of the Juris Doctor degree program.
It is a one-year degree which offers specialization courses in the areas of law such as Environmental law, Taxation law, Human Rights law, or Technology law.
It can prove to be extremely beneficial for international lawyers aspiring to practice law in the United States legally.
Doctor of Juridical Science
It is the highest degree that can be earned in the United States. It is a complete three to four-year degree based on research.
One must hold a Juris Doctor degree or a Master of Law degree in order to be eligible for this course.
Applicants are required to determine their area of interest for research.
Students work under the guidance of an advisor in the first-year, in order to understand the course requirements.
source - memegenerator.net
---
How to become a Lawyer
Legal Profession demands years of dedication and hard work. In order to become a lawyer, the following are the eligibility requirements as laid down by the Bureau Of Labor Statistics (BLS).
A minimum of two degrees over the course of 7 years of full - time study

An Undergraduate degree, usually a four-year program

Write LSATs and score well to acquire a three-year law degree from a recognized law school accredited by the American Bar Association(ABA)

Write and pass the Multistate Professional Responsibility Examination (MPRE)

Write and pass the Bar exam.
What not to do?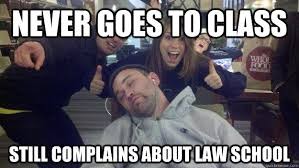 source - quickmeme.com
Yes! You saw that right.
---
Lawyer skills and qualities
To be successful in this profession, a wide range of academic and interpersonal skills are required. These skills include Critical Thinking and Problem - Solving, Judgement and Decision - Making, Time Management, and more.
The key skills which do not seem to be obvious, but are required to pursue a successful career in this field are given.
Technology Skills - Legal Research is a crucial aspect of the job, therefore, knowledge about how to use the various software systems is necessary.

Listening and Comprehension - Legal professionals are committed to their clients and it is essential that they can effectively listen and comprehend what is being communicated.

Patience - Lawyers need to be tactful while negotiating with the opposing counsel and not lose patience. Justice is not achieved in a day and a lawyer must take both good, and bad news in the right spirit.

Business Management - Corporate firms are looking for lawyers who can look for potential clients, market their strategies and run the firm efficiently.

Written and Verbal Communication - Large amounts of information is to be processed and analyzed. A lawyer needs to draft legal notices and deal with a lot of files. These tasks demand excellent reading and writing skills.

Logical Thinking - A lawyer needs to apply facts to the law. Assessment of the cases to determine the applicable rules and exceptions requires logical thinking skills.
---
Law Careers
The kind of career one wants to pursue in this field largely depends on the lawyer's personal goals.
You can choose to work for a government agency or you may join a Corporate firm offering a handsome salary. You can also open your own firm or take up jobs not directly relating to the legal profession.
According to the Bureau of Labor Statistics (BLS), as of 2018, there were 1.34 million lawyers across the United States with estimated job growth of 9% over the next 10 years.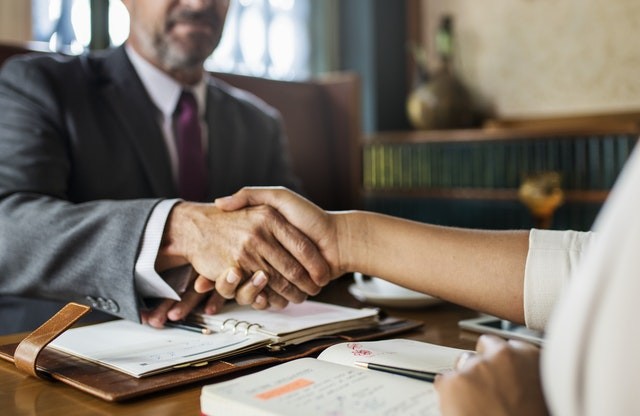 source - pexels.com
---
Law degree Jobs
Once you have acquired a law degree, you can work in many specialties including Criminal Law, Tax Law, Estate Planning, Business and more.
Some of the job positions that you can apply for after completing your degree are given.
District Attorney or Prosecuting Attorney - Chief prosecutor of a country who investigates alleged crimes and is responsible for law enforcement.

Judge in the Judicial System - You can work for the government by applying for a job in the judicial system, such as that of an administrative judge.

Conflicts Analyst - A conflicts analyst is an important position in a law firm. They perform analysis and research plausible conflicts of interest between firm personnel and parties involved in a legal case, including judicial staff.

Paralegal - This position serves as the lawyer's right hand. Paralegals do legal research, draft pleadings and assist clients under the advice of the attorney.

Law Professor - In the education business, Law professors in reputed and prestigious schools are well paid.
source - irishlegalhistorysociety.com
Law degree jobs without Passing Bar
Passing Bar is not an easy task and only 40% of the lawyers succeed in doing so. Does that put an end to your career?
No, there are many positions that are available for lawyers who failed to pass the bar. But some of the jobs are available such as Court Messenger, Legal Advisor, Document Coder, and Law Clerk to name a few.
---
Law degree jobs salary
The field of law is broad and diverse and so are the earnings in this profession. If you possess the right skill set, a skyrocketing salary will no longer be just a dream.
Salary figures also depend on the size, location and financial condition of the employer.
Lawyer starting salary
In most cases, a corporate lawyer's salary, in the beginning, lies somewhere between $30,000 and $100,000 a year.
For graduates from top law schools, the figures can be higher. For Example, the starting salary for Columbia Law School graduates is $165,000, on an average.
Average Law salary
The average Attorney salary in the United States is $93,415 as of January 16, 2019, but the range typically falls between $81,144 and $107,29.
source - excite.com
---
Alternative careers with a Law degree
Wondering what you can do with a law degree? A law degree is not just restricted to the legal profession and there are various other fields, not directly relating to the degree, where you can find jobs.
Some of these choices are listed below.
Legal Editor - Serve as editors in major journals and websites, curating articles related to law and legal activities.

Business Analyst - The knowledge of the law can help to understand how a decision will mold the success of the business and whether it can lead to troubles in the future or not.

Financial Roles - To help financial firms deal with law and advice them on how to invest money so that they can increase their investment legally and effectively.

Marketing Director - Planning and leading the marketing team is the prime objective.

Entertainment Agent - Helping entertainment industry professionals to deal with legal issues.
---
Conclusion
Obtaining a degree in law is not a piece of cake. Becoming a lawyer requires consistent hard work and ambition.
With the required skills, one can excel in this career field and earn loads of money.
For those who are thrilled by new challenges and enjoy power, this field may be a good choice.
source - phoneworld.com
---
FAQ'S
What careers can be opted with a law degree?
---
If you wish to pursue a career in the legal profession, you can become an attorney in a government agency or take up a high-paid job in a corporate firm.
How much education does a lawyer need?
---
To become a lawyer, you need to do an undergraduate degree followed by a three-year term law degree from a law school accredited by the ABA.
---
Yes, definitely. The employment of lawyers is growing rapidly as every sector requires legal services.
Are law degrees worth it?
---
Law schools are really expensive but if you develop the required academic and professional skills, then you will certainly get a handsome salary in this profession.
How many years does it take to study law?
---
A law degree takes three years of complete full-time study.
How much does it cost to go to a law school?
---
For the top ten law schools, the annual fee is more than $43,000. This figure is less for less prestigious law schools.
Is a law clerk an attorney?
---
Yes, A law clerk is an attorney who assists the judge in legal proceedings.
What is the difference between a paralegal and a lawyer?
---
The main difference lies in education and licensing. A lawyer must have a law degree whereas a paralegal might have a certification and not attended law school.