What can you do with a Psychology Degree?
Psychology is one of the top five most popular college majors and a topic that fascinates many people. A psychology degree develops knowledge of human behaviour as well as research, statistics, and writing skills. It provides a base for many careers. To know more about this degree read this blog.
Updated by Arpit Sachdeva on 28th January 2019
Careers in Psychology
Choosing a college major is a big step, and one of the most asked question by the students is "What can I do with this degree?".
So, the motive of this block is to answer a small percentage of above-mentioned students who are thinking of pursuing or already have a psychology degree.
On simple terms, Psychology can be termed as the understanding of behavior. So, by the look of definition it quite understandable that why many peoples are fascinated by the name.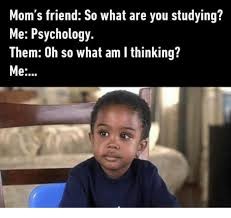 Source-me.me
Before going on the path of becoming a psychologist, you have to prepare yourself to face a certain kind of people like the ones mentioned in the above image.
Just kidding!
Moving onto the article, this blog will try to explain all the career options that one can pursue after getting a psychology degree.
Starting off with some simple stuff!!!
---
What is Psychology?
The psychology discipline is dedicated to the exploration of the human mind and human behavior, in all of its complexity.
The goal of this discipline is to achieve a scientifically-driven understanding of the social, biological, cultural, and neurological factors that influence human behavior and interaction.
---
What kind of Psychology Degrees are present?
Associate Degree
An Associate's Degree in Psychology is typically a two-year program and is offered by most community and online colleges.
Bachelor Degree
The Bachelor of Psychology is typically a four-year or 120 credit program and is offered by most traditional public, private and online colleges.
Master's Degree
A Master of Psychology is an advanced degree. This is the basic educational threshold for practicing non-clinical psychology and is typically a 2 to a 3-year graduate program.
Doctoral Degree
If you plan to ultimately practice clinical psychology, you must earn a doctoral degree from a program accredited by the American Psychological Association (APA) or The Association of State and Provincial Psychology Boards (ASPPB).
This program can take between four and seven years to complete.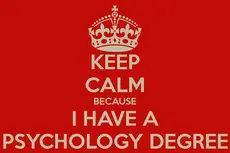 Source-keepcalm-o-matic.co.uk
---
Career Possibilities
With a psychology degree, you're well placed to pursue a career in both arts and scientific fields, depending on your personal interests.
The good thing is that most of these jobs will be available just after graduation. Only a few specialized roles need requires further studies.
These are the career options one can look to move forward with his career, once he/she has a psychology degree.
Careers in healthcare and therapy

Careers in Education

Careers in Research

Less typical careers in Psychology Degree
Careers in healthcare and therapy
Clinical Psychologist
Clinical psychologists are involved in the assessment, diagnosis, treatment, and prevention of mental disorders with a wide age group of patients.
They can specialize in children, adults, geriatrics and substance abuse. They also work with patients with extreme mental disorders.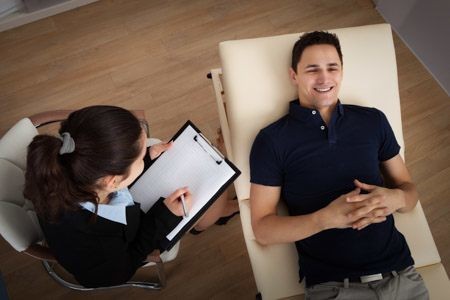 Source-allpsychologyschools.com
Counselor
A psychology degree will give the foundation for a career in the growing fields of counseling and therapy. As a counselor, you'll be involved in helping individuals come back to raised terms with their lives and experiences through an exploration of feelings and emotions.
Like psychotherapy, counseling is usually a sort of talking therapy and may encompass areas including marriage and family, health, abuse, rehabilitation, education, grief, mental health, career guidance, and pediatrics.
Although a counselor does not give advice, they do help support clients in making choices for themselves.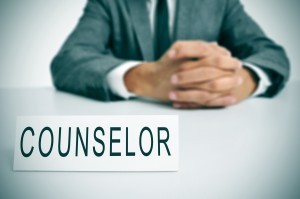 Source-studentaffairscollective.org
Forensic psychologist
These psychologists work with the judicial system. For example, they may meet with inmates or accused criminals to evaluate their mental state at the time of the offense or their competency to stand trial.
They also may work with children to prepare them to testify in court or provide assessments of juvenile offenders.
Contrary to what is seen on TV shows, forensic psychologists do not often investigate crimes in the field. Again, a graduate degree is typically required.

Source-verywellmind.com
Social Worker
Social Worker helps clients—some of who have mental health issues—improve their daily lives. They often serve as part of government agencies or with non-profits and healthcare organizations. This is another role where patience, listening, and empathy is emphasized.
A bachelor's degree is the starting point, although a master's degree is generally expected for clinical social workers.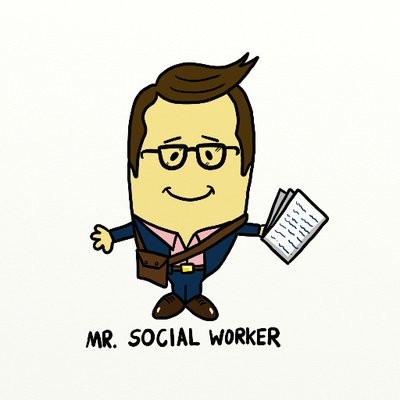 Source-twitter.com
---
Careers in Education
Educational psychologist
You will need the same qualifications as any psychologist (a master's degree and further training). This is a role concerned with the development of young people in educational settings, with the aim of enhancing learning and dealing with social and emotional issues or learning difficulties.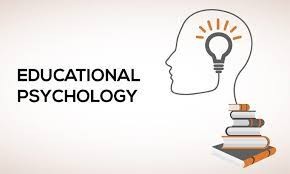 Source-ghll.prg.uk
Teacher of Psychology
Teaching is another popular route for psychology graduates able to do further study. Teaching psychology is a way to make full use of what you've learned during your degree.
Insights from psychology will help with other parts of your teacher training, such as understanding learning styles, behavior management, and safeguarding young people.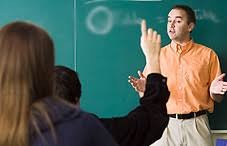 Source-apa.org
---
Psychology Careers in Research
Researcher
Universities, laboratories or the government may employ psychologists as researchers. Researchers conduct scientific studies on how the brain functions.
They also conduct experiments to determine solutions or therapies that best work to evaluate or change behaviors.
If a researcher works at a university, he or she likely may also teach courses in psychology as well. A doctorate degree is typically required for this career path.
Source-verywellmind.com
---
Less typical Careers in Psychology
Human Resources
Psychology and Human Resource Management is a common joint degree, showing that the two disciplines are closely interlinked. To work in HR you need a good understanding of people's motivations and interactions.
Your role could include hiring the right person to complement a team, mediating in workplace disputes and managing personality clashes.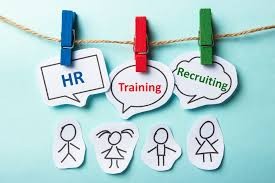 Source-capita.com
Marketing Careers
Marketing products successfully depend on getting inside the customer's head, so it's understandable that psychology graduates are highly sought-after.
Additionally, the critical thinking and analytical skills you develop during your psychology degree will help you with the business side of marketing – company goals and the bottom line.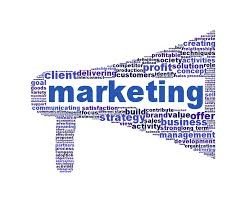 Source-mgeonline.com
---
Conclusion
A psychology degree gives you a foot in the door in a number of industries. It depends upon the personal interests, how he/she wants to move forward with the degree.
The career options that the degree provides is vast. You just have to identify the one you want to pursue and just step foot onto it.
---
FAQ'S
---
The psychology discipline is dedicated to the exploration of the human mind and human behavior, in all of its complexity.
The goal of this discipline is to achieve a scientifically-driven understanding of the social, biological, cultural, and neurological factors that influence human behavior and interaction.
What are some examples of colleges that provides psychology degree?
---
Colleges that provide psychology degree are-
Liberty University

Ashford University

Capella University

Arizona State University
What kind of psychology degrees are present?
---
Degrees present in Psychology are-
Associate Degree

Bachelor Degree

Masters Degree

Doctoral Degree
What are the four goals of psychology?
---
The four main goals of psychology are to describe, explain, predict and control the behavior and mental processes of others.
What are the perspectives of psychology?
---
At this point in modern psychology, the varying viewpoints on human behavior have been split into eight different perspectives: biological, behavioral, cognitive, humanistic, psychodynamic, sociocultural, evolutionary, and biopsychosocial.
What is the highest paid profession in psychology?
---
According to statistics, Psychiatrist is the highest paid profession with a psychology degree.