What can you do with a Public Health Degree?
Public health is "the science and art of preventing disease, prolonging life and promoting human health through organized efforts and informed choices of society, organizations, public and private, communities and individuals."
Updated by Shubharthi Dey on 24th January 2019
What is a Public Health Degree?
A career in public health provides the ability to transform the lives of millions of people by improving community well-being. Public health professionals propose solutions to the health challenges which are being faced by a particular section of the population.
Serving as a link between communities, governments, and medical professionals, public health specialists must be well-versed in science and sociology as well as public policy. A bachelor's degree instills the foundational skills required to take on challenging roles in exciting fields, including environmental health, emergency management, and global health.
Public health degrees open doors beyond just the usually assumed government career path. There are literally large types of settings within which public health graduates may go, like any degree program. some of those settings are:
Public: Health department administration, disaster preparation, and public Nursing are just 3 areas in which a public health graduate may work for the govt.

Education: Education-related roles in public health includes the profession of lecturers to public health students or professionals involved in the research field.

Private: Whether as a consultant or employee, public health graduates usually work for pharmaceutical brands, healthcare organizations or insurance firms.

Non-profit: Non-profit roles for public health graduates tend to deal with gaps in healthcare or focus on a selected population. Let's say, a non-profit role might serve minorities, veterans or mothers.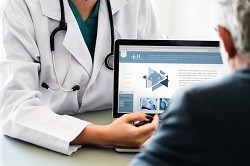 Source:www.pexels.com
---
Why Pursue A Career In Public Health?
After a brief introduction to the domain of Public Health, you must be curious as to why one should pursue a career in this domain. Let's walk through the scope one gets after completing off their degree in public health.
Competitive Salary
The graduates are usually entitled to a very competitive salary as per the standards of the industry.
Solve Health Issues
One can help the community by contributing to the wellness of the situation by helping people to fight critical diseases.
Low Unemployment Rate
This factor had played a greater role in ensuring rapid growth for the graduates in this domain.
Having understood the reasons as to why to pursue a career in this domain, let's look into various option available for a student to pursue his degree in Public Health in the next section.
---
Opportunities for Public Health Degree
Bachelors in Public Health
BPH (Bachelors in Public Health), multiple areas of specialization are usually provided for public health students during a Bachelor's degree program. Such degrees additionally offer an honest foundation and focus for a later graduate program.
This feature needs students to enroll in and complete courses that cater to the requirement for general education equivalent to English, mathematics, and History, as well as specific courses concerning public health, together with Environmental Science, Human disease, healthcare delivery, Principles of Public Health.
Let's look into the list of colleges which are offering Public Health
Colleges Offering Bachelors Degree In Public Health

Walden University

Fort Hays State University

Arizona University

Southern New Hampshire University

American Public University System

Shenandoah University
Masters in Public Health

MPH (Masters in Public Health), another profound degree option - and perhaps the most common for public health professionals - for public health prospects is the Masters in Public Health. This program is best complemented by a BPH degree but can accompany other social science degrees as a specialization. The ability to compete with their peers toward more lucrative roles.
The list of top colleges which are known for providing masters in Public Health.
Colleges Offering Masters In Public Health

Capella University

Benedictine University

Kaplan University

Creighton University

Colorado Technical University (CTU)

Johns Hopkins University
---
Career Path
A degree in Public Health opens up a wide variety of career possibilities. Let's discover the various career opportunities out there.
Biostatistics
This filed involves the analysis of data because the application of the data has to be applied to healthcare, using models to trace population health and establish trends. Best suited to students with a love and ability for Mathematics, this career field inside public health offers potential roles of Biostatistician, Health informatics Specialist and Medical and Health Science Manager, among others. This could be achieved through the use of computer software, public interviews, and review of public health data.
Community Health
As the name suggests it the people involved in this mainly focuses on improving the health of the community. These public health workers take a holistic approach to public health, considering what might influence the health of a given region's population.
These roles sometimes involve higher concentration on Political science, Sociology, and biology than those in the Biostatistics and informatics area of work. The importance of making provider networks and partnering public health agencies is the main element of the community health.
Global Health
These people look beyond the scope of intranational problems and seek to grasp and supply insight into international public health epidemics. Some topics found in this concentration include Chronic illness and disease, Environmental Health, Policy and Administration, and Management.
The aim of this program is to form leaders which will assist with researching, developing, and implementing useful international health initiatives that can play a large role in the improvement of public health for countries all over the globe.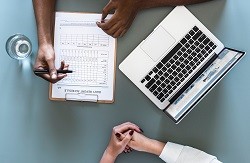 Source:www.pexels.com
---
Public Health Jobs, Wages and Growth
The below list gives a detailed description of the growth a candidate can expect after pursuing a Public Health degree.
| | | |
| --- | --- | --- |
| Public Health Occupation | Avg. Salary | % Growth by 2022 |
| Epidemiologists | $74,120 | 10.20% |
| Community Health Workers | $38,180 | 25.10% |
| Environmental Scientists and Specialists | $72,050 | 14.60% |
| Health Educators | $55,260 | 19% |
| Medical and Health Services Managers | $103,680 | 23.20% |
| Health Specialties Teachers | $112,950 | 36.10% |
| Healthcare Social Workers | $53,590 | 26.80% |
| Mental Health and Substance Abuse Social Workers | $45,820 | 22.80% |
| Mental Health Counselors | $43,990 | 28.50% |
| Natural Sciences Managers | $136,450 | 5.70% |
---
Conclusion
People involved with public health aims to improve the quality of life by trying to prevent so many things that can be fatal to us. The scope of this degree is not only limited to one field is also been seen throughout this whole article.
So, for people who want to do something for the community but they also have an urge to earn something can certainly go for this field. As now is the time when there is a need for people with the knowledge of public health more than ever.
---
FAQ'S
What is the difference between the MPH and MSPH programs?
---
The degrees are equivalent in terms of their level of recognition and respect in the field of public health.
How do I know if I fulfill the health-related work experience requirement?
---
The health-related experience is fulfilled through 2 years of post-baccalaureate, full-time, paid professional work or a doctoral degree in a field underlying public health. A variety of backgrounds can fulfill this requirement, like health-related Peace Corp work, managing a research lab or covering health policy as a journalist. 
Is it possible to complete the online/part-time MPH while working full-time?
---
Yes, most online/part-time students work full-time. This format was designed specifically to accommodate full-time or part-time work schedules.