What college should I go to?
Choosing a college is not a one day task and it should be thought about seriously. Read the tips to choose a college efficiently and easily.
Updated by Shubharthi Dey on 1st March 2019
Choice Of College - A Major Decision Of Life
Choosing the right college can be a dreadful and challenging task. There are many things to be considered before choosing the right college, as there are many mistakes that are prone to happen. It might be possible that you might have a dream university or college but you cannot get admitted into it due to the academic requirements, financial factors, VISA and many associated reasons along with that.
So, it's always helpful to do a detailed analysis and ponder upon which college is the best fit for you.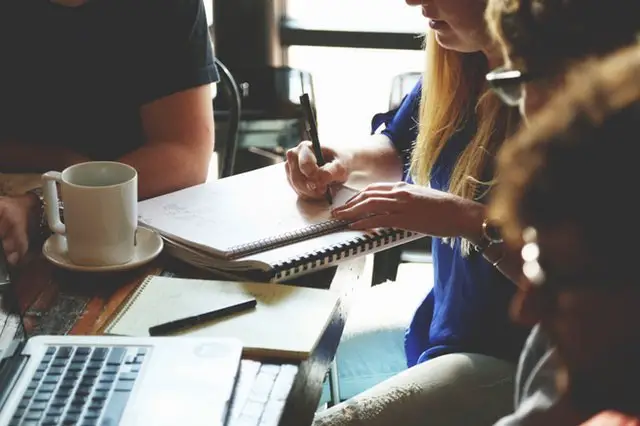 source-pexels.com
---
Comparative Analysis
A student might have 5-6 colleges of choice and all the colleges might claim themselves to be the best in the country. However, a well-informed decision always pays off in the end. An optimal strategy can be of help to do a detailed comparative analysis of the colleges of your choice.
Take a Tour
Scheduling a tour with the college admissions office permits you to check the campus, and ask employees questions about what to expect.

You'll get a good idea of what the school is like, how huge the classes are, what the dorms seem like, and what activities are out there on-campus.

Touring can also offer you insight into how you would adapt to the surroundings.

For instance, you can take a campus tour of Columbia College, become aware of its campus life, programs and more.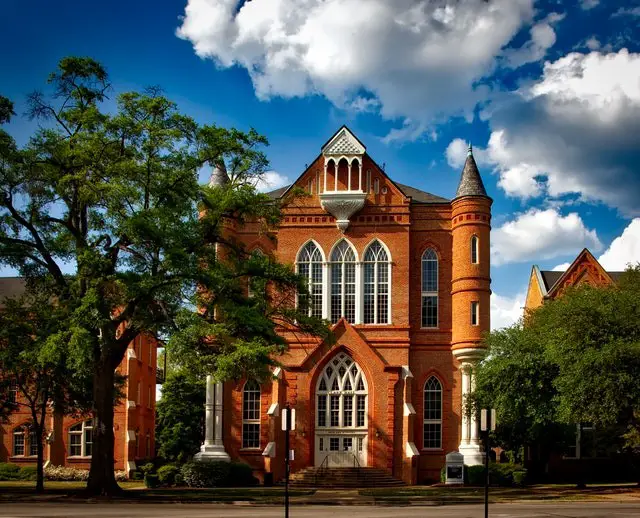 source- pexels.com
Talk to Alumni
This will give you an insight into the college from the first-person perspective, as the alumni would know everything about the college as they were once students there. They can give insights into what others cannot tell.

If you're interested in a specific major, reaching out to alumni within that field can be useful.

You can also search for graduates from a specific college on LinkedIn and send them a message asking questions about their experience.

Moreover, they can tell about the college without any bias.

They can help out to get a fair idea about the on-campus organizations and atmosphere.
---
Other Factors to Consider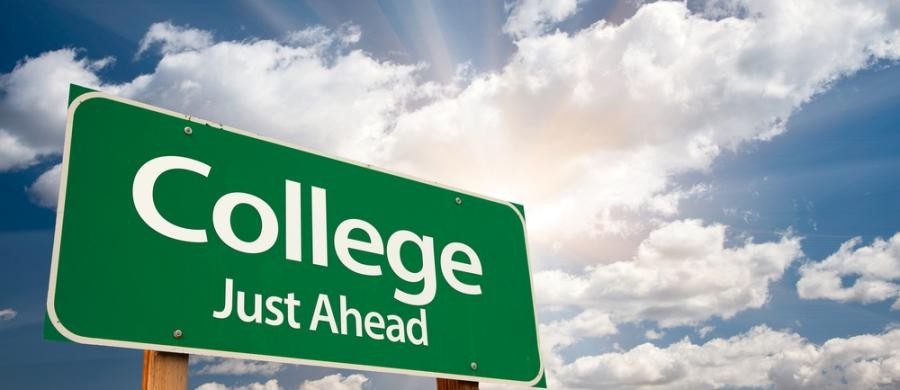 source- rochester.edu
Financial Aid
When evaluating cost, also think about financial aid. Some colleges provide out only a few scholarships whereas others provide some other form of financial aid. Before ruling out a college based on the price, ensure you explore the entire financial aid options.
[Also Read: What are the Free College Scholarships Available?]
Work Options
Some colleges might have limited on-campus opportunities with fierce competition. At others, there's work available for any student who needs a part-time job. Federal Work-Study Programs are also available for the students.
Majors Available
Some colleges have limited major choices, or have very limited programs. Ensure you understand what majors the college is well-known for, and speak to alumni who opted for that major and graduated from the college.
Student-Faculty Ratio
The student-faculty ratio is another necessary factor. The size of a class will have an effect on how you learn and how much individual attention you can expect.
Cost
Colleges are often costly. In 2017, Student Loan Hero found that the nationwide cost per credit is $594 because the average four-year degree requires 120 credits, which means your bill may be around $71,335.

Keep in mind, tuition is merely a part of the cost. Once looking at colleges, ensure you have got the whole cost of attending the college covered. Cost of living in the city should also be calculated. Through this, you can create an accurate comparison.
Graduating Data
When evaluating colleges and price, think about what percentage of students graduate on time. High graduation rates denote great standards of the college.

The admissions office of every college should be able to provide you with what percentage of students graduate with a degree and how long does it take for them to finish a degree program.
School Ranking
In some industries, the college where you went to isn't a big deal as long as you have a degree.

However, if you're planning on getting into a competitive field such as law, ranking and college status will have a big impact on your career. Attending a lesser known college will limit your career options.
---
When do most of the high school students start applying to colleges?
Most of the high school students apply to college in their last year of high school. They finish their graduation in May or June and then start their college in September.
With a few different objectives, the schools provide multiple options to apply for college. The choices are as follows:
Early decision, and

Regular
Usually, Early admission starts in the month of November whereas Regular decision starts in the month of January or February.
1. Early Decision
Early admissions will be the best choices for high school students who are willing to apply early and ready to receive early acknowledgment. The applicant can only apply to one college at this time.
Early admissions have two choices, early decision and early action, where both the choices end with similar deadlines ie., November.
Merits of Early Decision
Students get to have more free time to research colleges they want to apply.

Students can visit the list of select colleges and take a proper decision regarding the selection of the college.
There are the following categories of students who should not apply for the Early decision
Under-Qualified Students- When this category of students applies for early admission, they will be obviously rejected by the colleges because of their below average performance.

Over-Qualified Students- When this category of students applies for early admission, they will obviously be grabbed by the opted college.

Late Blooming Students- Students who show zero performance in middle school and suddenly boast them self to be one of the best in high school. For them, early admission will be the time barrier to prove they are deserving.

Undecided Students- For these students, early admission will not be that impactful.
Most of the high school students apply for college under regular admission wherein its deadline fall in the month end of January.
---
2. Regular admission
Here, there are no restrictions on colleges you want to apply and get approved too. It provides more time to prepare for admission requirements. But, the time to take a decision after acceptance or rejection is less.
---
Conclusion
Choosing an appropriate college may be a huge call in your life and it can have serious implications for your future. Take it slow, thoroughly do your analysis, and find the maximum amount of data as you can so you can thoughtfully compare your choices.
Focusing on your priorities can streamline the method and assist you to build the most effective choice.
---
FAQ'S
Are college rankings useful?
---
Yes. College rankings can be useful to know what the college is best at.
How do I choose the right college major?
---
Many parents, counselors, and even professors insist that STEM (science, technology, engineering, and mathematics) majors are the only ones that will lead to a specific career. This has led parents to get worried about their children's future to strongly encourage them to pursue engineering degrees or professional degrees, which generally lead to the highest salaries.
College majors such as history might be unlikely to lead to specific careers following graduation, but history majors students generally finish their college education more quickly and don't have as much debt to pay off. They also aren't tethered to a specific field, meaning that it's okay if they decide to change jobs or even careers.
How do I find out what study abroad programs a college offers?
---
You can follow the following methods in this regard
Go online to search for programs

Ask your Guidance Counselor

Your professors may have information
How do I investigate the job connections that a college has?
---
One can get first-hand information about it through the following ways -
Personal Connection

Career Centers

Job Fairs
When is a good time to start applying for financial aid?
---
Start early. The sooner the better. Once you decide to enroll in college and you think you will need financial aid, then it is best to apply as soon as possible. 
Can you be awarded more than one scholarship to the same school?
---
Yes. Depending on the school rules and regulations, you may be eligible to gain more than one scholarship at the same school. Most often, several scholarships are granted if it is under the 'school scholarships' category.
What is the difference between a Major degree and a Minor degree?
---
A major degree covers academic subjects where your study is chiefly concentrated, while a minor degree is classified as your second choice for scholastic specialization. Most often, the minor requires fewer credit hours than the major field of study.
What are some ways to prepare for college financially?
---
Parents often start preparing financially for college when a child is very young, by investing in educational plans. Students can begin saving money for their college education by working part-time jobs while they are still in high school.