What is Post Baccalaureate?
Post Baccalaureate is a certification course for students who are looking for their second bachelor's course, as by the name this is for those who have already done their first under-graduation degree. A detailed study on the types and importance of post-baccalaureate degree is given in the article below.
Updated by Theres Ann on 1st February 2019
What is Post Baccalaureate?
Postbaccalaureate certificate is awarded once you complete courses beyond your undergraduate studies in a non-degree granting program.
The name virtually suggests that "after the bachelor's degree" and permits you go deeper or broader in your studies.
Categories are offered at undergraduate and graduate levels, depending on the college.
Post Baccalaureate programs help students to receive better advise on the programs chosen from their respective academic counselors. Most post-baccalaureate programs are affiliated to subject-specific schools and thus students get a picture of the professional school environment, even before getting into one.
A number of volunteer opportunities come along with Post- Baccalaureate programs and hence students get ample time to pursue their volunteer interests.
Most post-baccalaureate programs have connections with distinguished faculty members and these networking policies help in improving potential career paths. Moreover, PB courses are chosen by students who did not meet the eligibility requirements as specified for Masters degree programmes. Most of the PB Program curriculum includes preparation for Masters entrance for the degree of specialization.
As Post-Baccalaureate programs are available in both private and public institutions, ensure that you choose a program where financial aids are available.
---
Types of Post Baccalaureate Degrees
There are three main types of Post Baccalaureate degrees. They are as given below.
Single Focus Programs - Allows students to improve their academic records. This mode of learning is sufficient for those students who have already demonstrated sufficient skills in varied arenas during their academic years.

Dual Focus Programs - Students can also choose to excel in their volunteering abilities and learn deeply their subjects by being part of the research, clinical or volunteer work.

Multi-focus Programs - Comprehensive level of opportunities is provided for the multi-disciplinary areas. A significant increase in the success of the application process is also performed in the multi-focus post-baccalaureate programs.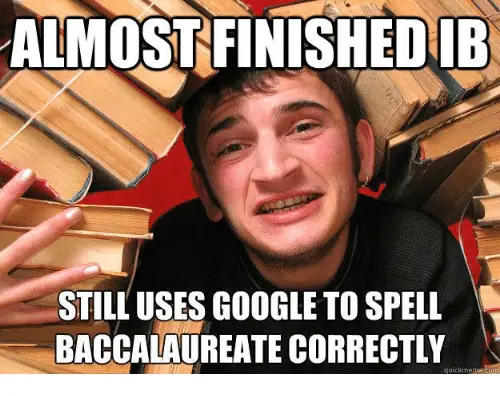 Source: Funny
---
Advantages of Having a Post-Baccalaureate Certificate
Post-baccalaureate programs offer a certificate and not a degree. A list of advantages of obtaining a post-baccalaureate degree is as given below.
Intellectual Growth - PostBac aims at imparting education without having to attend graduate school. If you feel that you are not industry-eligible even after completing your Bachelors then you can probably take up a Bachelors degree to create an in-depth knowledge about the subject. Thus Post-bacs would be the best way to balance your educational gaps.

Increase the chances of getting into a graduate school - The purpose behind the inception of post-bac programs is to prepare students for the graduate school. These programs are also channels to receive recommendation letters from notable faculty as most of the post-bac programs are offered by renowned institutions.

Increased marketability in the industry - Post-bac certificates would help you to stand out from the rest of the applicants during employment search.

Easier Admissions in grad-schools - As the main purpose of the post-bac programs are to find a way for admission to the graduate programs, these certificates help you to stand out of the crown during the admission process. Though there is no guarantee of admissions, the chances of getting admitted are more.
---
Institutions that offer a Post-Baccalaureate degree
The best part of Postbaccalaureate programs is that they are specialized, particularly concentrating on one area, unlike the Bachelors degree which has a broader scope.
Few colleges offering Post Baccalaureate Degrees are as follows:
Walden University

The Pennsylvania State University

Baker College

Washington University in St.Louis

Urbana University

Framingham State University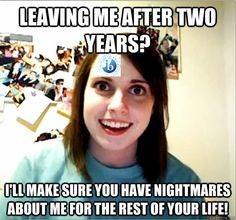 Source: Pinterest
Sometimes the subjects offered in this program would overlap with those of the related programs and students are left confused while choosing their majors.
---
Conclusion
If you dream of being a better employee, a better research student or would want to enroll in a renowned university for a graduate program then a Postbaccalaureate program would be a wise choice after your undergraduate program. The two years that you dedicate for the Post-bac would never become a loss for you, provided you make the maximum out of the program. However, if your eligibility criteria meet the requirements of the university that you have applied for the graduate program then do not wait to apply for the graduate program as no one would probably want to waste two years of their precious time.
---
FAQ'S
What is the difference between a Post-Baccalaureate degree and a Bachelors degree?
---
Though both the degrees are identified as undergraduate programs, a post-baccalaureate is followed only after the completion of Bachelors degree.
Is Post-Baccalaureate program the same as the Masters program?
---
No. Post Baccalaureate course is taken up after the Bachelors degree and before the Masters program.
What is the duration of a post-baccalaureate program?
---
Post-baccalaureate programs are usually one or two years long.
Can post-baccalaureate students apply for financial aid?
---
The undergraduate need-based aid cannot be availed by the post-baccalaureate students. However, they can apply for scholarships, federal direct loans, private education loans and also opt for student employment.
Are post-bac programs offered online?
---
Yes! Post-baccalaureate programs are offered online as well. There are various universities across the United States that offer online Post-baccalaureate programs.
Do post-baccalaureate programs automatically guarantee entry into the Masters Program?
---
The chances for admission are higher, but no post-baccalaureate programs have guaranteed entry into Masters programs. The admissions are completely based on personal preferences.
Which is the most common Post-baccalaureate program?
---
A pre-med program is the most popular Post-Baccalaureate program.
What are the advantages of choosing a Post-Baccalaureate program?
---
Medical school linkage programs, built-in volunteer programs, flexible structure, and networking are the greatest advantages of a Post-Baccalaureate program.