1098-E Tax Form student loan interest statement
If you're a student borrower, it is advisable that you understand the 1098-E tax form and the details enclosed in it. This will make you take decent and conservative measures to reduce the interest rate levied on you by your lender
Updated by Martin Paul on 3rd July 2019
If you're a student who took out a loan for studies, you can get a tax break on your loans.
You will get detailed information about the interest that you have to pay for that year on the loan from your servicer. This detailed information is inscribed on a form which is called the 1098-E Tax Form.
If you meet the requirements, the interest is directly subtracted from your income.
This subtracted interest has no limits, therefore it can be high or low.
The IRS strongly recommends students receiving an interest of up to $600 or more for their student loan during the year to file this form and provide a statement or acceptable substitute on paper or electronically to the borrower.
---
Table of Contents
---
What is a 1098-E form?
The form 1098-E can also be referred to as a Student Loan interest statement. It is used to record the interest paid on loans.
If the interest is more than $600, it will be documented by the servicer. The financial info recorded by the lender contains information about the interest that he received on the loans.
How will the 1098-E type matter within the current situation?
Any student borrower who pays interest on his/her student loan becomes eligible to receive a deduction on some or all of the interest for his/her federal tax return.
In general, servicers use the IRS form 1098-E to report the actual amount which was paid in interest by the student borrower.
Both the borrower and the IRS gets a copy of this form from the servicer.
How will tax reform affect the scholar loan interest deduction?
There is no harm in including the 1098-E form while filing the tax return. It is often recommended as it may save you some money in the form of returns.
---
Who qualifies for the student loan interest deduction?
To get the Interest deductions, the following qualifications are required:
The loan should be under your name. It can also be in the name of your spouse or any person whom you can claim to be dependent on (family members)

The loan you have taken should pay recognized educational expenses ( includes tuition fees and other study material)

The loan should be paid within a "reasonable period" as described by the IRS

The student should be at least half-time registered in an eligible program
How do I know if you qualify for an interest deduction
If you surpass the minimum $600 interest requirement, your student loan servicer will mail you a copy of the 1098-E structure.
Box-1 of the 1098-E structure contains the complete interest you paid on your credits within the earlier year.
If you're one of those students with many student loan servicers, you might not always get the 1098-E frames if you paid an amount less than $600 in interest to any of the servicers.
In this case, you have to request your servicer to issue your structure.
Will I purchase a 1098-E?
If you paid $600 or more as an interest to a government servicer throughout the expense year, you'll receive a 1098-E.
The government servicer uses advance services to report installments on the 1098-E form.
There are still some official loan servicers that send 1098-E's to borrowers through the World Health Organization.
Do note that the 1098-E form is free of cost and must be presented to you by your servicer if your interest exceeds $600.
No levy is required to be paid for this form.
---
How to use the 1098-E Form
The form is very basic and contains your personal information and all the amount you've paid on interest to the lender.
In a situation where you received multiple 1098-E forms, the amount on each form has to be summed and added in the Box-1 of the forms in order to determine the sum total of the amount paid on interest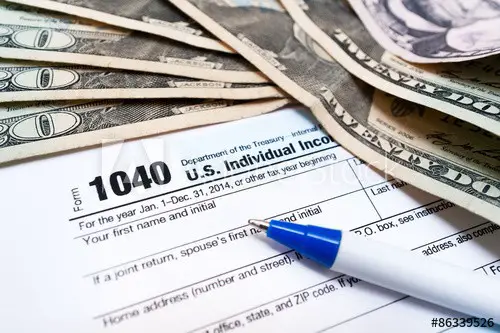 source - pexels.com
Benefits of revealing your student loan interest installments
Documenting all your student loan interests paid could help you to make the best decisions regarding your loans.
It helps you understand student loan advances, finance prices, and expenses.
Understanding these could help you identify and prevent any malpractice on your government assessment form.
If you report the amount of student loan interest that you paid on federal tax, your return may be counted as a deduction, which reduces the amount on your income that's suppose to be taxed (subject to tax).
---
Future Developments
For more information on advancements related to Forms 1098-E such as instructions, examples, and enactments established after they were distributed, visit www.IRS.gov/Form1098E
Online fillable Copies B and C
Form W-9S
Copies B and C of Forms 1098-E and 1098-T are to be filled online in a pdf format, accessible at the official website, IRS.gov/Form1098E or IRS.gov/Form1098T. You may utilize Form W-9S request for Student or Borrower's Taxpayer Identification Number and Certification.
Electronic submission of Form W-9S
An instructive organization, backup plan or loan specialist may build up a framework for understudies and borrowers to submit Form W-9S electronically or by fax. For the most part, the electronic framework must:
Guarantee the data got is the data sent and must record all events of the client

Must be certain that the individual handling the framework and presenting the structure is the individual distinguished on Form W-9S

Furnish an indistinguishable data from that of the paper Form W-9S

Have the capacity to supply a printed copy of the electronic Form W-9S if the Internal Revenue Service asks for it
Additionally, if an electronic Form W-9S is utilized to acquire the borrower's accreditation, all loans continued must be utilized exclusively to pay qualified advanced education costs.
Electronic reporting
For Forms 1098-E and 1098-T, you should record electronically.
If possible, document at least 250 returns. See part F in the 2019 General Instructions for Certain Information Returns for more data.
Penalties
For Forms 1098-E and 1098-T, punishments might be enforced for the inability to record or inability to outfit right structures. Notwithstanding, in specific situations, the punishments might be postponed.
---
Specific Instructions for Form 1098-E
The $600 limit for filing the 1098-E form applies to every borrower.
Who must file?
It should be noted that the Form 1098-E works as evidence which shows that you are a monetary organization, legislative unit or an instructive establishment.
As such, the form must only be filed by financial institutions, government bodies, educational institutions such as universities and colleges and by any individual who usually receives an interest of $600 or more on a student loan.
Qualified student loans
Student loans must be:
Subsidized student loans, guaranteed loan, a financed loan or any other loan which falls under an eligible program in the federal, state or local level in the country

Certified by a trusted borrower as a student loan which was taken for the ultimate purpose of paying for higher education expenses such as housing, tuition, and books
Revolving accounts
All interests paid on your loan in the revolving accounts should be reported. This account may include a credit card account and can only be reported only if the borrower specifies that the proceedings from the loan were used for educational expenses.
Loans under qualified plans
Interests on loans that were made under a qualified employer plan must not be reported.
This is specified in section 72(p)(4) of the form.
Similarly, all contracts purchased from a qualified employer plan must not be documented as well.
Statements to borrowers
If a need arises where you have to file the Form 1098-E, a statement or any other acceptable substitute is required by the borrower. This can be provided electronically or on paper.
The part M of the 2019 general instruction can be referred to for more information about this requirement.
Electronic delivery of Form 1098-E
All educational bodies and institutions, insurers and lending parties have the option to consent that the Form 1098-E was electronically delivered.
The worldwide consent process must meet all the consent, disclosure, format, notice, and access period requirements specified
for electronic furnishing of Forms 1098-E in accordance with
the applicable regulations.
To find more information on the requirements needed in order to furnish a statement for each student, see part M of the 2019 General Instructions for Certain Information Returns.
Truncating borrower's TIN on payee statements
According to Treasury Regulations segment 301.6109-4, all filers of Form 1098-E may truncate a borrower's Social Security Number (SSN), Individual Taxpayer Identification Number (ITIN), Adoption Taxpayer Identification Number (ATIN), or Employer Identification Number (EIN) on payee articulations.
Truncation isn't permitted on any reports that the filer records with the IRS.
However, a recipient's/lender's TIN may not be truncated on any structure.
Recipient's/lender's name, address, and telephone number box
Enter the name, address, and phone number of the filer of the Form 1098-E. Utilize this same name and address on Form 1096, Annual Summary and Transmittal of U.S. Data for Returns.
Account number
An account number is usually needed whenever you have different accounts for recipients who are filing multiple Form 1098-E.
The IRS strongly advises that a designated account number be utilized for the form being filed.
For more info on this, see part L in the 2019 General Instructions for Certain Information Returns.
---
FAQ's
What is a 1098-E student loan interest statement?
---
It is for the interest paid on skilled researcher credits. Understudy contract interest will most likely be deductible on government assessment forms, in any case accepting a 1098-E wouldn't generally recommend you may be qualified to take the assumption.
Form 1098 T and 1098 E the same?
---
Primary Difference: IRS charge assortments are utilized for citizens and expense excluded foundations to report monetary information to the Internal Revenue Service (IRS) of the United States. 1098-E and 1098-T are the social event of the information returns. Among the a ton of mannequin of the structure 1098, 1098-E is about Student Loan Interest Statement, encounters interests the citizen paid on researcher advances which can prevail as a change to income while 1098-T is about Tuition Statement, encounters every store recognized or parcels charged for authorized educational cost and related installments which can empower the citizen for an alteration to profit or a duty FICO assessment rating.
Key Differences
1098-E encounters interest you paid on a researcher contract all through the sooner a year through 1098-t discloses to you strategies loads you paid in educational cost for post-auxiliary training.

The gathering that transmits your researcher contract should deliver you a reproduction of Form 1098-E by January 31 must you paid not lower than $600 in core interest. Indeed, even should you paid reduction than that, it is ideal to in any case get a sort while resources should current a 1098-T to any researcher who has paid the educational cost or related reportable installments by January 31 consequent the year all through which the assets had been made.

When it incorporates the cure the 1098-T sort offers a wide scope of association as consider to 1098-E.

The record sum is required if in the event that you could have a ton of records for a recipient for whom you could be presenting various Form 1098-T. The record sum is required if on the off chance that you could have decently two or three records for a beneficiary for whom you could be presenting various Form 1098-E.
How to deduct student loan interest on your taxes?
---
Student loan advances, interest installments, and duties: three things that have frightened numerous individuals throughout recent years. Peruse on to figure out how these things can profit you.
On the off chance that you made government student loans installments in 2018, you might be qualified to deduct a segment of the interest paid on your 2018 administrative expense form. This is known as a student loans interest reasoning. Try not to pass up this chance to make the cash you've paid work for you! The following are a few inquiries and answers to enable you to get familiar with revealing student loans interest installments from IRS Form 1098-E on your 2018 expenses and possibly get this finding.
How much do you get back in taxes for student loan interest?
---
Nowadays, the normal college alumni leave school with over $20,000 in student loans obligation. For alumni of private four-year colleges, the normal obligation load is nearer to $40,000. Consistently, swelling student loans obligations drive dedicated grown-ups into liquidation. In this condition, even single alumni with stable employment and a couple of different costs are thinking that it's increasingly hard to make a decent living.
In the event that your student obligations are coming due, you'll need to make every effort to remain current on these commitments. When you've fallen behind on your installments, you might be compelled to improve your financial plan so as to stay dissolvable. Luckily, there's a little-known expense conclusion that may keep your funds above water until your winning force increments.
Would you prefer to take the tuition fees deduction instead of the education loans?
---
This reasoning is legitimately known as the Student Loan Interest Tax Deduction. As a college alum, it qualifies you for deducting student loans interest worth up to $2,500 from your all out assessable salary. On the off chance that you earned $40,000 and paid $1,500 in student loans premium a year ago, this reasoning enables you to decrease the estimation of your all out assessable salary to $38,500.
In case you're right now in the 20 percent assessment section, you'll owe $300 less because of this derivation. Vitally, the Student Loan Interest Tax Deduction doesn't keep you from asserting other duty credits and conclusions. All things considered, it's probably going to support the extent of your duty discount significantly.
The Student Loan Interest Tax Deduction likewise allows you to deduct the full estimation of your wards' student loans enthusiasm from your very own salary. This is on the grounds that the IRS expects that you're satisfying your wards' student loans. For whatever length of time that you can guarantee a grown-up kid as your reliant, you'll have the capacity to utilize the conclusion as such.
Similarly, the Student Loan Interest Tax Deduction enables you to guarantee your life partner's student loans enthusiasm on a joint expense form. Regardless, you'll have to utilize the Form-1098X given by your student loan specialist to decide the accurate measure of interest that you're qualified for deducting.
The Student Loan Interest Tax Deduction is represented by exacting pay limits. In case you're documenting independently, you can deduct up to $2,500 in student loans premium gave that you earned under $60,000 amid the assessment year. On the off chance that your salary was somewhere in the range of $60,000 and $75,000, you'll have the capacity to deduct somewhere in the range of $0 and $2,500 as per the accurate sum that you earned.