Online degrees have been around for a while, but are becoming more popular now with the rise of online learning resulting from the COVID-19 pandemic. Since online schools are so trendy these days, it's important to understand that some online colleges and online degree programs are better than others. Some of the best colleges in the US offer online degree programs and online college courses.
Online learning might be a new concept to you. But many online schools and online degree programs are accredited and provide the same quality of education as in-person programs at top universities.
Balancing work and life with studies isn't easy, online degree programs specially designed for your needs certainly help! Online schools might help bring you closer to your career goals, as many online degrees and courses are accredited and recognized by employers.
We'll walk you through the top 10 best online colleges in 2022, the benefits of online learning, and things to consider when deciding on an online degree program.
Top 10 Best Online Colleges
On our website, we've listed more than 3,000 colleges for every stream, state, degree level, specialization, and more. You will find a complete guide with information on any college that intrigues you, along with its rankings.
The College Monk aims to provide a holistic approach to education; so, we provide information about tuition, careers, online program features, campus life, and more.
With this holistic approach, as well as the support from other reputable rankings like US News, we've narrowed down the top ten best colleges for online programs.
Our rankings are based on tuition, financial aid, acceptance rate, and more variables to give you the best educational experience.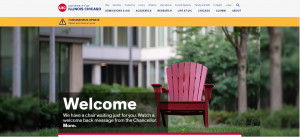 With programs ranked #2 in the US News best online bachelor programs list, the University of Illinois, Chicago (UIC), provides a great online experience to its students. This university has rolling deadlines for online programs, making applications accessible to people with varying schedules. A public institution, UIC is well versed with online degrees, having offered online programs since 2007. Students can access recorded and archived classes at their convenience when studying online courses at UIC. Finally, UIC boasts an impressive Business Administration program, ranked the #1 business program in the Chicago area.
Established over 160 years ago, the University of Florida is a public institution with 200 educational and research centers, institutions, and bureaus. It's the oldest and largest post-secondary education institution in Florida. The University of Florida established its online extension, UF Online, in 2014. UF Online offers more than 20 online bachelor's degrees in nursing, psychology, computer science, and more fields. They also offer several online graduate degree programs. UF Online students receive access to career services, tutoring, wellness, academic support, and all of UF's libraries.
Around 80% of students receive some kind of financial aid, which helps with tuition costs; however, UF Online tuition is also significantly cheaper than on-campus programs.
OSU Ecampus has been in the nation's top 10 list of online colleges for several years in a row. OSU designs its online college courses based on research-based standards and based on consultations with professional designers, faculty, and multimedia developers. They offer 45+ online undergraduate programs and 40+ graduate programs. Their online school has been in operation since 2000, making OSU a veteran for post-secondary online learning. They offer degrees in varying fields, like natural sciences, agriculture, business, and arts.
Established over 100 years ago, Ohio State University (OSU) is a public institution that has offered online degree programs to students since 2008. OSU is one of the largest research universities in Columbus, with regional accreditation given by the Higher Learning Commission (HLC). OSU offers online certificates, associate's degrees, bachelor's degrees, master's degrees, and doctoral degrees Most of OSU's online programs are health-related, perfect for the aspiring nurse, researcher, or radiologist. OSU also offers a few online science and engineering programs.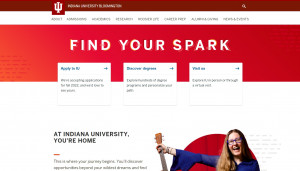 Indiana University - Bloomington offers over 100 online degree programs in countless fields, like informatics, education, general studies, mathematics, music, business, and public health. Graduate students, listen up! IU is well known for its online MBA program, which ranks as the #3 top online graduate program. The faculty teaching online college courses at IU are the same faculty teaching on-campus courses.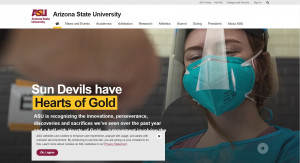 Arizona State University is a public institution that has offered online degree programs for about 15 years. ASU offers online certificates, associate's degrees, bachelor's degrees, and graduate degrees. Online students have access to frequent interactions with faculty, ASU's 8 award-winning libraries, as well as an alumni network of tens of thousands of members.
ASU offers over 200 online programs in fields like sports business and biomedical diagnostics. They also offer rolling application deadlines, allowing students to take classes in 7.5-week sessions, from 6 different start dates.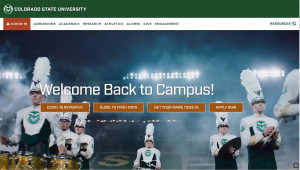 Colorado State University is a public, not-for-profit institution that was established in 1870. They have offered online programs to students since 2008. Their online extension, CSU Global, is recognized worldwide for its quality bachelor's degrees in Criminal Justice, Health Care Management, Human Resources Management, Marketing, and others. CSU Global doesn't impose attendance times or locations. Classes start on a variety of dates monthly, allowing students optimal flexibility.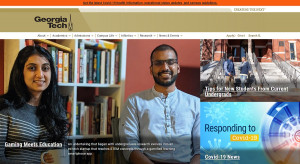 Georgia Tech offers countless affordable and accessible online degrees to its students. It offers various bachelor's programs, as well as 10 fully online master's programs and 3 hybrid professional master's degrees. Popular fields of study for online learners include analytics, cybersecurity, and aerospace engineering.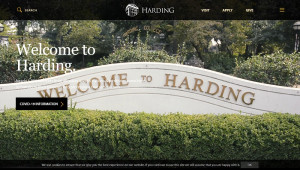 Calling all Christian students! Located in Searcy, Arkansas, Harding University offers online degree programs for prospective learners that wish to have a Christian education. A private institution, Harding University offers great online graduate degrees, hybrid programs, and certificates in the business, theology, education, and health spaces. They also offer a popular Bachelor's of Bible and Ministry, completely online.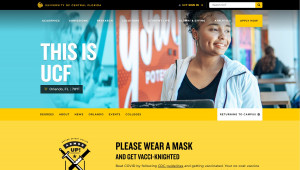 Offering 29 online bachelor's and 34 master's programs, UCF is at the top of its game in online education. This university has offered online degree programs to students for the past 25 years. Located in Orlando, Florida, UCF is known for its online bachelor's programs in psychology and nursing, as well as its online graduate degrees in social work, nonprofit management, and healthcare informatics.
Frequently Asked Questions (FAQs)
Why Choose an Online College?
We all have different learning styles. Some of us learn better by doing things with our hands, and others need to be face-to-face or working in groups. And, some of us actually perform better when working online, whether it's comfortable at home or traveling from coffeeshop to coffeeshop.
Although online learning isn't right for everybody, there are some major benefits to pursuing an online degree.
Increased Flexibility
When you're in a traditional, face-to-face learning environment, everything is meticulously scheduled. That means your 9 am class will always be at 9 am — no matter what morning crisis you've had, with work or family.
When you're pursuing an online degree, rigid schedules aren't common.
Online college degrees typically have numerous classes or modules that you can work through at your own pace.
You may have a certain live online class or lecture that does have a set time. However, many online universities and online colleges record these lectures and allow you to watch them on your own schedule.
With added flexibility, you can balance family life, a career, and hobby time with your studies.
Lower Costs and Debt
Let's face the facts here: college degrees are expensive.
For the 2020/21 academic year, the average tuition for an in-person, public out-of-state college was sitting at $27,020 per year. Want to go private? You're talking about $37,650 per year in schooling costs.
But that's only the tip of the iceberg where costs are concerned.
You can add in an average spend of $11,620 for room and board, $1,240 for books, $1,230 for transportation, and $2,170 for other expenses.
Still with us? If math isn't your thing, all of the above equates to $43,280 in costs each year — and that's just for an out-of-state public university.
Online schools and online college courses are often cheaper, as you might not need to spend money on on-campus housing or transportation. Universities also often price their online programs slightly cheaper than their in-person programs, and offer ebook options that save you money on textbooks.
2. What is College Like as an Online Learner?
No two colleges are 100% alike — even online colleges. But, there are some commonalities between all of them.
The first thing you can expect as an online learner is that you'll be attending lectures and seminars at home instead of at a university campus. All of the teaching, materials, and support you'd normally expect from a college are delivered 100% online.
Online courses are generally condensed into bite-size credits. You'll achieve a credit each time you finish a part of your course. After you're awarded enough credits, you'll be able to complete the course.
When you're studying with an online college, you'll still need to log in frequently for classes.
You won't be required to meet weekly in a classroom like a traditional college class — so online students are expected to log in as much as possible to digest the coursework, watch lectures, and study on their own time.
Just like an in-person college course, online learners are required to submit assignments and quizzes in line with the online course syllabus. The vast majority of this coursework will be submitted online through the online college's virtual learning platform.
But every once in a while, you might need to travel to campus for an in-person test.
Finally, it's important to remember that even though you're earning your degree remotely, you should still expect some engagement with your peers.
Most online college classes will feature virtual discussion forums so that you can discuss ideas with fellow online learners. Online programs also benefit from the same seminar-style classes that in-person college students would receive.
3. How Do I Choose the Best Online College For Me?
There are a whole lot of online colleges and online degree programs out there — so, the search can be daunting at first. At the end of the day, you've got to go with your gut and choose the school, program, and major that feels right for you.
That being said, here are a few important elements to consider when shopping for online college programs:
Accreditation
First and foremost, don't waste your time looking at online colleges that are not accredited.
Accreditation is a vetting process colleges, universities, or certain degree institutions undergo to make sure they fulfill a set of universal guidelines. Simply put, accreditation is a quality-control procedure.
Any online college will voluntarily submit to the accreditation process to demonstrate to educators, students, and employers that the learning material is credible and acknowledged by relevant industries as satisfactory.
There are loads of accreditation bodies out there, so it's important to do your homework and make sure that the online course you're considering is accredited by a reputable institution.
The US Department of Education and the Council for Higher Education Accreditation recognize a few accreditors.
Some of these bodies are specific to certain regions within the US, and other bodies are industry-specific. For a complete list of bodies recognized by the US Government, it's worth looking at the Department of Education website.
A word of caution: accreditation isn't simply a matter of looking posh or ticking boxes. If you choose to go to an online college that isn't accredited either nationally or regionally, you could end up paying the price in other ways.
For example, you likely won't receive federal financial aid if you attend an unaccredited online college. Additionally, going for an unaccredited online school will almost always block you from transferring to an accredited program if you spot something you're more interested in. Other accredited institutions won't recognize your course credits.
Finally, picking an unaccredited online college might hurt your chances of employment.
Some employers carry out background checks on prospective students, which means they'll look into the school you attended. If employers don't respect the institution you attended, you might miss out on job opportunities.
Cost
Although online degrees and online college courses are typically more affordable than in-person programs, costs will still vary from college to college.
Do your homework beforehand and look at the sticker price of each online degree you're considering. Look at how they differ, and try to decipher if the more expensive courses offer any enhanced benefits or resources that you could use. Don't be afraid to approach a college and request a breakdown of school fees before applying.
Tech Support
Let's be honest, we're not all tech wizards, right?
Not all virtual learning platforms are 100% intuitive, and sometimes we all need a helping hand with learning a new app or system. That's why it's important to limit your online college search to schools that offer great virtual support.
The best online colleges should offer access to a dedicated tech support team that can support you as you navigate their online platform. This might look like an online chat function, telephone number, or email.
Course Offerings and Credit Hours
One of the trickiest parts about searching for the perfect online college degree is picking from so many different courses and programs.
That's why you should also consider how the courses are structured and what they offer in terms of added value.
For example, at first glance, you might find an incredible-sounding online computer science degree program. But once you look at the module breakdown, you realize that this particular course focuses on course material that you might find a bit easy.
Also, make sure you compare program costs overall, as well as by credit hour.
Conclusion
Everybody expects to get something different out of college. Online colleges allow you to attain a high-quality degree with better flexibility and lower costs. Of course, online degree programs aren't for everybody. Some people prefer the in-person experience.
But, if you need an education option that can fit with your busy lifestyle, fall within a smaller budget, and offer lots of virtual support - online college courses might be a good fit for you.
Just remember: no two online degrees are totally alike, even if they're from the top universities. If you need help comparing degree programs, we're here to help. Compare online colleges today.