Top 18 Best Online Christian Colleges to Consider in 2022
If you want an education rooted in a biblical context but still want the flexibility of distance learning, these online Christian colleges might just help.
Any degree-granting institution that offers program curricula integrating Christian philosophies and Bible teachings can qualify as a Christian college. Many of these institutions are associated with one specific denomination, but there are others that remain non-denominational.
One of the biggest things about religious schools is the fact that students will be required to complete degree credits that are related to the school's faith. Despite this religious curriculum, students continue to take their general education classes and subjects for their majors. If you want your education to be rooted in biblical and Christian contexts, a Christian college might be for you.
But what happens if you still want the flexibility distance learning provides?
Why Choose an Online Christian College?
There are many reasons why students might decide that an online Christian school is the right choice for them. Besides the flexibility that comes with online learning, students also look for the cost savings that online schools can afford them.
Of course, beyond the benefits of earning their degrees online, students also enroll in online Christian colleges to find encouraging classmates, intentional professors, faith integrated into curricula and coursework, and an education with a deep foundation in God and the Bible — regardless of the degree.
Tips for Choosing Your Christian Online College
Make a list of the online Christian universities that interest you so you can start comparing their requirements and costs. You can divide them into categories like "dream" schools, target schools, and "safe" schools.
Consider which schools offer the programs you want, then start narrowing down the list to schools that also fit your values best.
Consider your budget. Thankfully, there are many affordable Christian colleges available! However, you can always also seek financial aid options, which can help you go to your target or dream schools.
How to Apply to an Accredited Online Christian College
The process of applying to an online Christian college is generally the same as applying to any other online college.
Complete your application form
Gather all of your requirements
Give recommenders ample time to write your recommendation letters
Write your essays
Submit your applications (pay any fees if necessary)
Wait for responses
Once you have all the responses from the schools you've applied to, you can then begin considering which one to ultimately choose!
What Do Online Christian Colleges Require?
Each institution can require different things, but there are a few things required in general.
A high school diploma (or an equivalent certification like a GED)
Willingness to learn through the Christian perspective
A computer meeting the school's tech requirements
Depending on the school, you may or may not be asked to send in your ACT/SAT scores.
How Much Does Online Christian College Cost?
The Education Data Initiative last updated in August of 2021 shows that the average cost of an online bachelor's degree from private institutions is roughly $60,593. As Christian colleges tend to be private institutions, this figure is mostly correct. It's worth noting, however, that this figure doesn't include any other costs incurred such as the cost of living.
The Best Online Christian Colleges of 2022

Acceptance Rate: 50.1%
Graduation Rate: 28.5%
Institution Type: Private, not-for-profit
Yearly Tuition: Here
Accreditation: SACSCOC
Liberty University is one of the largest Christian universities in the United States and is the largest institution overall in the state of Virginia. A private, not-for-profit university, Liberty offers more than 550 programs, all founded upon Christian values. Beyond their on-campus studies, Liberty University also offers a massive selection of online degree programs. Frequently rated one of the best online schools in the country, LU ensures that its online programs are also founded upon Christian values.
Open to students of all backgrounds and interests, Liberty University offers plenty of options when it comes to online programs. However, those more religiously inclined can join LU's divinity program. In the divinity program, students can earn their bachelor's degrees in leadership, biblical education, and religion.
Liberty University works to make it easier for students to complete their online degrees by offering eight-week courses in a non-traditional format. This format provides students the flexibility to build a learning schedule around their daily routines. LU hasn't increased its online tuition in about three years, and there are plenty of financial assistance options available for students in need of them.

Acceptance Rate: 56.1%
Graduation Rate: 48.5%
Institution Type: Private, not-for-profit
Yearly Tuition: Here
Accreditation: SACSCOC
LeTourneau University was first established in Longview, Texas in 1946. It first began as a technical institute that dedicated itself to teaching students trade skills and offering technology programs. Today, LeTourneau University continues to provide a practical and professional education through various online degrees available at the institution. It is currently one of the top online Bible colleges in Texas.
programs like criminal justice, healthcare administration, and business management. The institution also provides programs to prepare students for a future career in air transportation. Additionally, there are other programs in fields like aeronautics, business and technology, arts and sciences, education, and counseling or psychology.
Back in the day, students of LeTourneau University would get practical experience at the LeTourneau Inc. factory, located nearby. Nowadays, hands-on experience is gained through other practicums. Many programs at this school grant credits to students working in positions relevant to their careers of interest. The institution might also be able to help its online students arrange their practicum locally.

Acceptance Rate: 38.3%
Graduation Rate: 54.3%
Institution Type: Private, not-for-profit
Yearly Tuition: $13,500
Accreditation: WSCUC
The private, not-for-profit Christian university HIU was founded in 1928, identifying with Christian churches that are non-denominational. Today, Hope International University is one of the best online Bible colleges offering sixteen bachelor's degrees and at least one associate's degree. Students of HIU can earn degrees in Christian ministry, criminal justice, human development, business administration, and more.
All learning at HIU is asynchronous and done through the eCollage software, through which students work with their course material, interact with instructors and other students, submit assignments, and access HIU library services.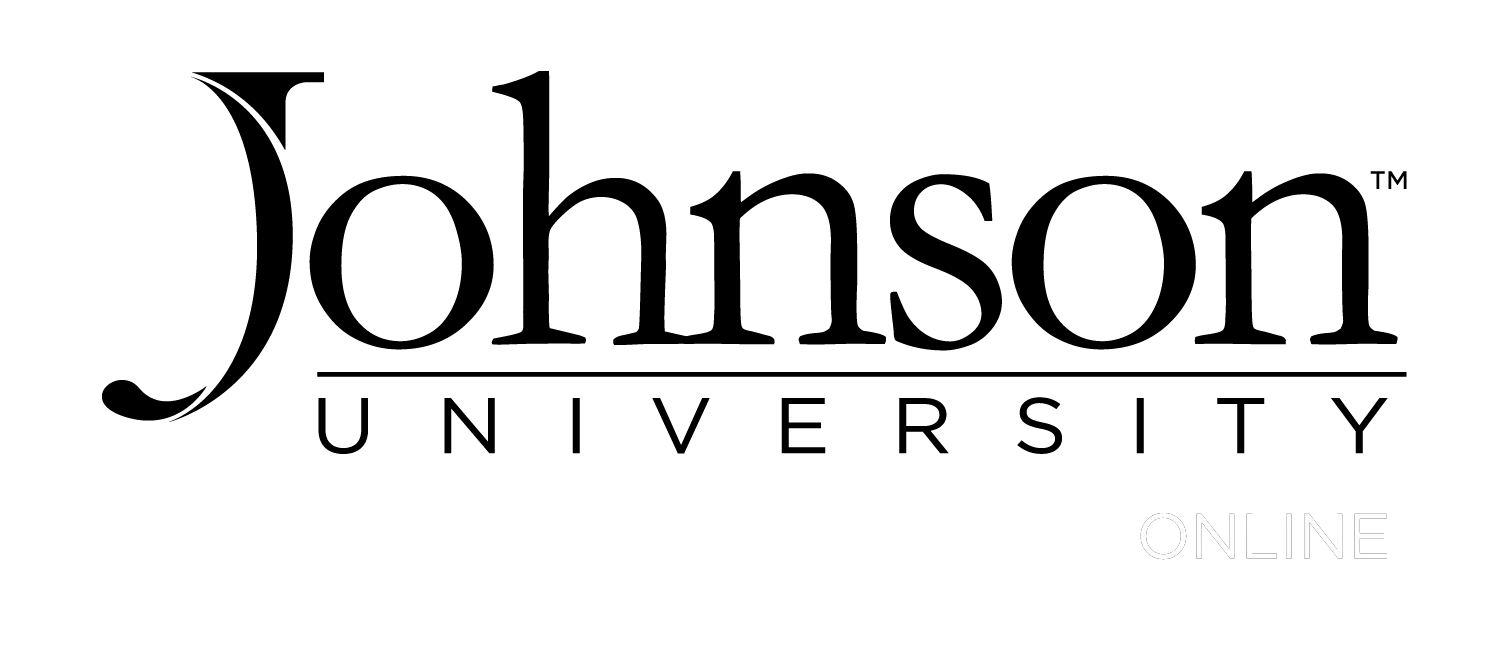 Acceptance Rate: 55%
Graduation Rate: 60.1%
Institution Type: Private, not-for-profit
Yearly Tuition: ~$15,000
Accreditation: SACSCOC
Johnson University was first established in 1893, which makes it the country's second-oldest Christian university. Although it has a campus right outside Knoxville, Tennessee, JU also has several extension centers in cities like Louisville, Indianapolis, Phoenix, and Orlando. This institution is one of the top online Christian colleges thanks to its long history of providing distance education dating back to the times when the school used to offer courses via correspondence.
Nowadays, Johnson University has several programs centered around religion, including ministry leadership, biblical studies, pastoral care and counseling, and even Bible translation. Other professional degrees offered at the school remain grounded in biblical contexts. Many of the programs offered here include practicums for hands-on experience. JU can also help its students arrange practicums locally.
Students seeking a hybrid on-campus/online experience can look to JU's Knoxville, Louisville, and Indianapolis campuses.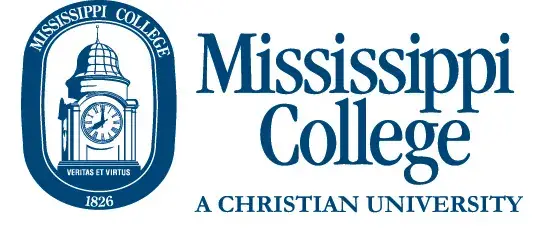 Acceptance Rate: 28.8%
Graduation Rate: 58.6%
Institution Type: Private, not-for-profit
Yearly Tuition: $19,656 (full-time)
Accreditation: SACSCOC
Mississippi College was first established in 1826, making it the oldest college in the state and the second oldest when it comes to Baptist colleges in the nation. It is also the biggest private college within the Magnolia state and is one of the biggest online Christian colleges in its region. Mississippi College puts an emphasis on academic excellence while still maintaining a commitment to Christ.
At MC, students looking to complete their education online can choose from various undergraduate and graduate programs. There are currently two certificates and six bachelor's degrees available through distance learning from Mississippi College. Twenty-one graduate programs are available, including over a dozen master's degrees and a doctoral degree program in professional counseling.
Students who enroll in one of Mississippi College's online programs can enjoy a few benefits. Many of their programs have multiple start dates available each year, allowing students to choose one that suits their timelines best. Courses are also conducted in blocks of eight weeks, each in a mix of synchronous meetings (often held in the evening to accommodate students' schedules) and asynchronous coursework to allow students to work around their daily schedules.
Frequently Asked Questions
Can a non-Christian go to a Christian college?
Yes. No matter your religious affiliation, it should be okay for you to go to a Christian college. If the possibility of your grades going down concerns you, don't worry — not adhering to your school's specific religion does not carry any grade penalties. Having a different perspective may even benefit you and the people around you during your studies. After all, a discussion is not a discussion unless there are contributing perspectives. As long as everyone stays respectful, things should be alright.
There are a few things to keep in mind, however, if you are a non-Christian going to a Christian college. For example, policies may not be as relaxed in religious schools (such as dormitories usually being same-sex rather than mixed). However, this may not matter as much when studying online. It may also be a good idea to look into the school's values and stances on some social issues that are near to your heart just to see whether your values are compatible.
It's always a good idea to do your research into each school to find out whether it is the right one for you.
What is the difference between a Christian college and a non-Christian college?
The main difference you'll see between a religious and non-religious institution is that most religious schools are private. And because they are private institutions, the schools can implement whatever rules and policies they desire — separation of church and state is usually not a thing here. Additionally, you'll likely be required to complete a certain minimum of credit hours for religious courses. Depending on the school, there may also be a priority on attending religious services.
The good news is, if you are not a Christian, the school cannot force these beliefs on you. However, if a school is very closely affiliated with its religion, the instructors and the student population may also be. This close affiliation can result in occasional issues like "butting heads."
Are Christian colleges accredited?
Some Christian colleges are accredited, while some are not. It's the same with secular schools. It is an institution's decision to get accredited since it's a voluntary process, after all. However, accreditation carries some weight and helps people better perceive the quality of education at the institution. Some employers may also look at whether you've graduated from an accredited college when considering your application.
How much does online bible college cost?
The Education Data Initiative's 2021 report shows that online bachelor's degrees from private colleges average $60,593. This figure does not include any other expenses such as the cost of living.
How do I choose a Bible college?
Make a list of the online Christian universities that interest you so you can start comparing their requirements and costs. Also, consider which institutions have the programs you want and which have the values you are aligned with. Consider your budget and continue narrowing down your options to find the schools you want to apply to.
Conclusion
Choosing online Christian colleges can help you earn an education without having to sacrifice too much of your current responsibilities. The right school can provide you with a quality education deeply rooted in the principles of the Bible, Christ, and God. We hope that this guide has helped you choose the best college for you!