Best Online Physics Degree Programs of 2022
Distance learning is much more accessible these days. This list can help you find the best school to earn your online physics degree in 2022.
Physics is the branch of science that deals with the structure of matter and interactions between the fundamental of the observable universe.
Some features of this course are:
The study of the universe.
Physical forces and laws of the universe.
Building sustainable forms of energy.
Designing computational software and machines.
Quantitative and Qualitative analysis and research.
Physics offers various degrees with different specializations:
An Associate's Degree in Physics is an undergraduate degree that can be completed in 2 years. It provides basic foundations in the subject and introduces students to topics such as electromagnetics, fluid mechanics, and mathematics.
A Bachelor's Degree in Physics can be completed in four years. It is an undergraduate degree that provides in-depth knowledge of the concepts of physics such as energy production, the interaction of atoms, computer fundamentals, and mathematics.
A Master's Degree in Physics is a two-year graduate course. It gives various specializations to study, such as the early universe, Quantum Physics, Applied Mathematics, and Computational Structures. It includes fieldwork and a research thesis.
A Doctoral Degree in Physics mainly consists of core physics courses, specialized electives, and thesis research. The degree focuses on research and laboratory work. The duration for the completion of the course varies.
There are various specializations available, including Optics, Electrodynamics, Quantum Physics, Computational Physics, Radiology, and many more.
There is a huge scope for Physics professionals. The careers they can choose include Accelerator Operator, Applications Engineer, Data Analyst, Design Engineer, High School Physics Teacher, IT Consultant, Lab Technician, Laser Engineer, Optical Engineer, Research Associate, Software Developer, Systems Analyst, Technical Specialist, and many more.
The average annual wage of a physics professional is around $100,000 and is growing at around 0.6%. The total number of people in the workforce is around 1 million and is growing at a rate of 5%.
Physics is an evergreen fundamental branch that has got great scope for many years. Thus, it can be one of the best fields one can opt for, keeping in view its huge job opportunities.
What Does an Online Physics Degree Involve?
If you're thinking about getting a bachelor's degree in physics online, it's important to know what you're getting yourself into. Here are three things to keep in mind:
Selecting a school
One of the first things you have to do when you're thinking about attending an online degree program is choosing a school.
If you're planning to attend college in person, this can be a long process that involves days or weeks spent traveling and touring campuses. 
Getting an online physics degree makes this part of the process simpler. All you have to do is look at the different programs available, compare the coursework and specializations available, and compare the pricing.
There are dozens or hundreds of online degree programs out there. Take the time to find one that is reasonably priced and has a reputation for providing a good education. 
Many big-name universities, like Harvard and Yale, offer fully online degree programs so you can get a degree from a prestigious school without having to actually go to that school in person.
What courses are required?
While each school has different requirements for a physics degree, students can expect to study similar topics regardless of the school they attend.
If you're working toward a bachelor's degree in physics, you can expect to take some general education courses that cover the humanities, social sciences, and arts. You'll also have to take courses that concentrate on math and physics.
Students can expect to take courses such as:
Introduction to physics
Calculus
Thermodynamics
Computational physics
Experimental physics
Electricity and magnetism
Quantum physics
Astrophysics
Nuclear and particle physics
Most colleges will also let you choose electives to study. You can use these electives to pursue a minor in another subject, to study something you're interested in, or to hone in on a specialization in the world of physics.
Distance learning for science
One thing that makes pursuing a degree online difficult is that you don't have access to all of the resources an on-campus student can use. 
This can be a big problem for science students in particular, because the coursework often involves lab experiments that require specialized equipment.
Some distance learning programs will ask students to come to campus for short periods, such as one or two weeks per year, to complete essential in-person studies. 
Others provide home lab kits that you can use or have alternative ways for you to satisfy the lab requirements for your degree.
Cost of an Online Physics Degree
One of the most difficult parts of pursuing higher education is paying for school. Many students have to borrow money to pay for college. The average student who graduates with debt owes more than $39,000 in student loans.
An online bachelor's degree can cost between $38,496 and $60,593 on average, depending on where you live and where you study. 
This is less expensive than receiving a four-year degree at a private college or an out-of-state public school. The pricing is competitive with attending an in-state public school.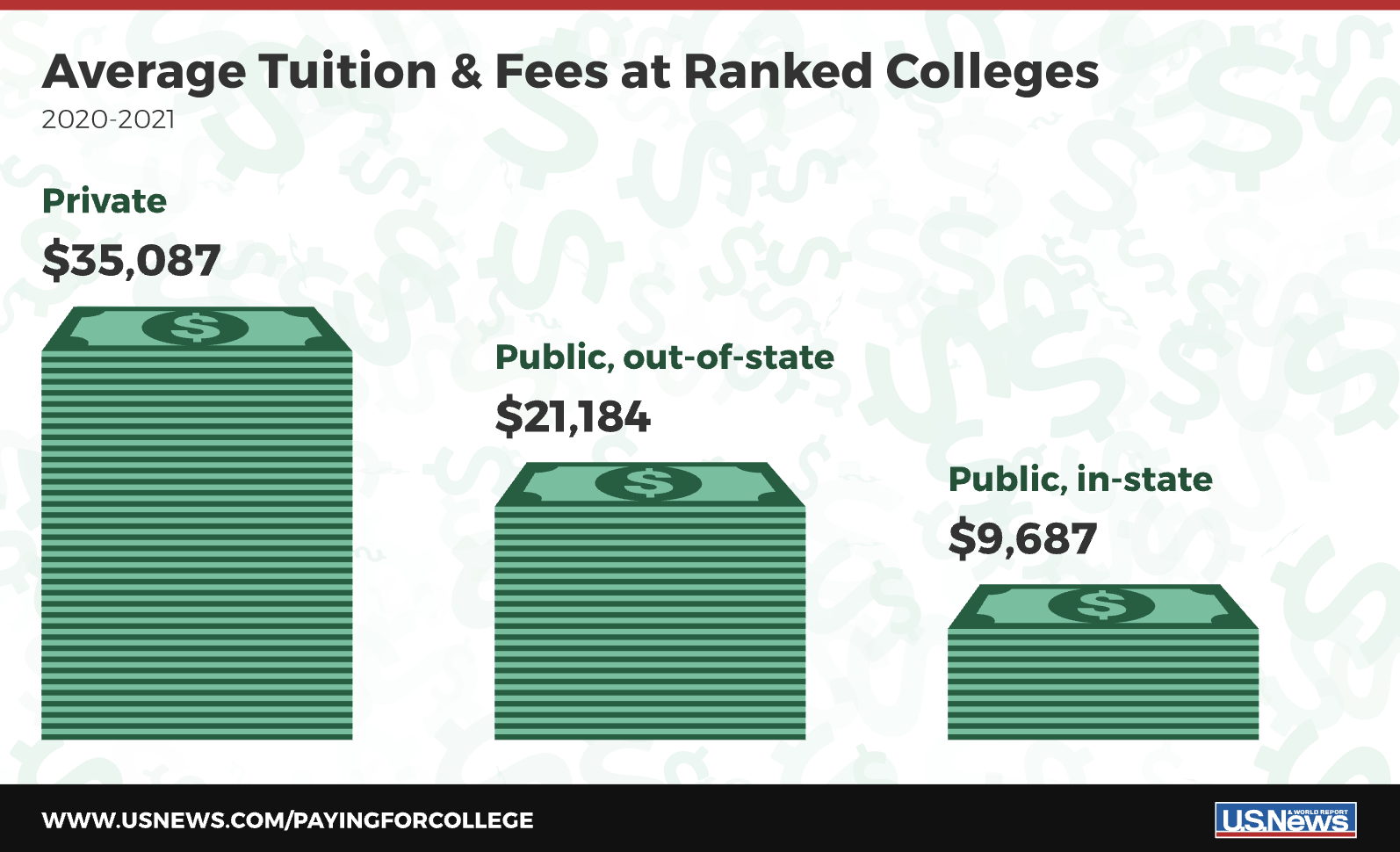 By getting a degree online, you can get the education you need to advance your career while avoiding or reducing many of the costs associated with college, such as room and board. 
Keep in mind: one way to make the college experience more affordable is through scholarships.
5 Examples of Physics Careers
There are many different career paths available to physics graduates. If you're considering a degree in physics, here are a few of the jobs you might get after you graduate.
Physics teacher
If you enjoy teaching or working with young people, you might want to use your physics degree to educate the next generation of physicists.
Typically, physics is covered in-depth at the high school and college levels. According to the Bureau of Labor Statistics, the median pay for a high school teacher is $62,870 per year, while the median postsecondary physics teacher earns $101,290.
Teaching usually involves an advanced degree and certification, so plan to pursue a master's degree or a doctorate if you want to be a physics teacher.
Medical physics
Physics has many valuable applications in the world of medicine. If you like taking care of people, you may want to find a job as a medical physicist.
Medical physicists often work with radiation and medical imaging tools like X-rays and MRIs. They can also assist with radiation therapies.
Nuclear medicine is another field that combines medicine and physics. It involves using radioactive medicine, called radiopharmaceuticals, to assist with imaging or the treatment of specific diseases.
Those who want to pursue a career in medical physics should study a mixture of physics and medical subjects, as experience with both will be essential to finding a job and succeeding in it.
Particle physics
If you enjoy research and learning new things, a career in particle physics might be a good fit for you. These jobs are almost entirely located in labs and research institutions where scientists work to understand the most basic elements of the universe.
While there are few practical applications of the work involved in particle physics, the things that particle physicists discover can have far-reaching implications. 
If you want to learn about the universe and discover something that might change how we view the world, particle physics could be a fulfilling career.
Nuclear physics
Nuclear physics is all about using the power of the smallest building blocks of the universe. 
Working in nuclear physics can mean anything from working in a hospital doing imaging work to helping to operate nuclear power plants.
According to the Bureau of Labor Statistics, the median nuclear engineer makes $116,140 per year, making it a very lucrative field to work in.
Space physics
Space is one of the final frontiers for human exploration. People with a strong knowledge of science, and especially physics, will be essential to helping humanity continue to explore space.
Space physicists study things like magnetic fields, cosmic rays, space weather, dark matter, and communications. You may be responsible for helping to launch and place satellites in orbit or studying things like how dark matter interacts with the universe.
Top 5 Online Physics Degree Programs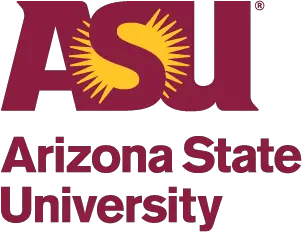 Program: BA in Physics
Institution Type: Public, not-for-profit
Accreditation: HLC
Tuition: $19,398 - $29,428 (Undergrad)
Admission Rate: 88.4%
Graduation Rate: 54%
ASU is one of the best schools to go to if you want to go into teaching. It's also an excellent choice if you would like to learn without sacrificing an education in liberal arts. 
Arizona State University's BA in Physics has a liberal arts foundation, but it is deeply rooted in physics and science. Here, students can learn about physics and how they can apply the scientific concepts they've learned to their lives and future careers.

Program: Dual degrees – BS Physics + Master of Computer Science, BS Physics + MS in Computer Science
Institution Type: Private, not-for-profit
Accreditation: HLC
Tuition: $49,280 (Undergrad) 
Admission Rate: 60.7%
Graduation Rate: 69%
Illinois Tech is the one and only university in Chicago with a tech focus. It provides flexible learning opportunities, but don't be fooled. IIT itself says that being flexible does not necessarily mean the programs are easier or less rigorous.
IIT uses Blackboard as its learning system. Students log into their MyIIT portal. Most courses will use Blackboard to display information and course material, collaborate, and manage assignments.

Program: BS in Physics
Institution Type: Private, not-for-profit
Accreditation: SACSCOC
Tuition: $48,790 estimated (Undergrad)
Admission Rate: 50%
Graduation Rate: 28% (54.09% graduating at 150% the normal time)
Liberty University's BS in Physics is offered 100% online and is one of the best programs for students seeking ultimate flexibility. LU is one of the most popular Christian universities in the country. It also happens to be one of the best schools to go to if you are a veteran or military-affiliated. Whether classes are held online or in person, students are taught how they can reach their highest potential, all with a solid Christian foundation.

Program: BA in Physics, BS in Physics
Institution Type: Public, not-for-profit
Accreditation: HLC
Tuition: Here
Admission Rate: 70.4%
Graduation Rate: 66.5%
If you're looking for the best online Physics degrees in the country, Michigan Tech might just be the right choice for you. You'll find the flexibility you need in these programs, and the best part is there's also a certain level of flexibility in their in-person programs.
Choose the BA track if you want an education with a strong physics background without necessarily going into the traditional research and scientific careers. The BS track is better if you want a more traditional approach that will allow you to go into a scientific career.
Michigan Tech is a school that excels in tech, business, and science, making it an excellent choice for your online physics degree.

Program: Hybrid BA or BS in Physics, students can take as much as half of the courses online.
Institution Type: Public, not-for-profit
Accreditation: SACSCOC
Tuition: Here
Admission Rate: 84.5%
Graduation Rate: 53.6%
Texas State University differs from the other schools on this list because it does not provide its courses 100% online. Instead, you can earn your BA or BS in Physics at Texas State through a hybrid program. You can have some flexibility in this hybrid arrangement by taking up to half of your courses online. If you are happy with spending some of your time on campus, this school might be the right choice.
Texas State University is well-known for excelling in sciences. The Princeton Review also recognized Texas State and has put it on the "best colleges" list.
Frequently Asked Questions
Can you get an online physics degree?
Yes. Online physics programs are available at varying levels. Students can take their coursework in the theory and application of physics online, although they may have to make arrangements to complete the lab or research components of their education.
Most graduates work in engineering-related positions (public or private) or in research labs. If you want to become a physics professor, you will need to get a doctorate.
You may want to consider a school with regional or national accreditation when you apply to earn your online bachelors in physics.
What is the difference between a BA and a BS in Physics?
If you're looking to earn an online bachelor's degree physics programs are available at some schools.
A BS in Physics focuses more on the science. It is a foundational degree for those who want further study within physics or in a related field.
A BA in Physics allows for later study in other fields such as business or medicine. It's often a liberal arts-focused education with significant physics roots.
Is physics a hard degree?
Physics can be very challenging, but you can get by with hard work. A physics-focused education requires a solid mathematical background. If you struggle with math, you will have to put in some extra work. Physics will also need you to have focus, patience, problem-solving skills, and critical-thinking skills. Fortunately, you can learn all of these skills during your studies.
How much can I expect to earn with an online degree in physics?
Physics is a versatile field that often results in many career opportunities with varied earning potential. The BLS states that physicists who've earned graduate degrees earn a median pay of $152,430, with the lowest 10% earning less than $78,870 and the highest 10% earning over $208,000. Biophysicists, on the other hand, make a median of $102,270.
How can I complete lab work in an online physics program?
On-campus studies require lab or research. Earning your physics degree online involves lab work, but they have to adapt the methods due to the distance. To complete labs, you may be asked to visit campus for some time or to do lab work at an employer or nearby/local school.
Conclusion
There are many ways to go about getting your physics degree. You don't have to report to a classroom every day in order to get a quality education in this scientific field. 
Online physics degrees can be a convenient and affordable way to break into the world of physics and accomplish great things with a satisfying career. 
For more information on the best online colleges, check out the resources here on The College Monk.