What is a Dual Degree?
Are you undergraduate thinking about graduate education or MBA? Or a nurse considering a formal education in healthcare management to re-enter the medical field in a different role? Joint and dual degree options present a great opportunity to combine areas of study and broaden your knowledge base.
Updated by Niharika Padiga on 18th February 2020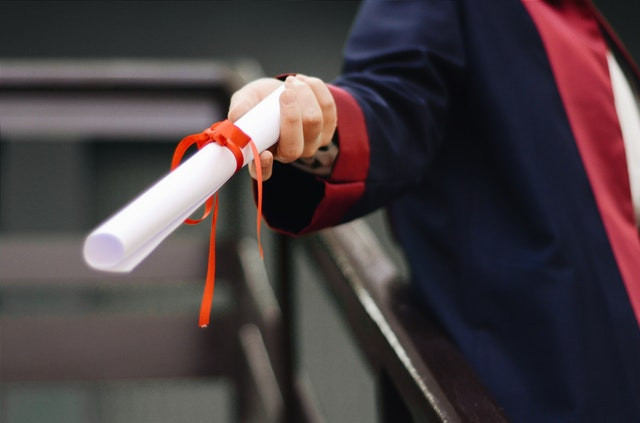 The dual degree is a joint degree where students receive their certification in two different subjects from two different universities at the same time. Rather than completing a single degree in more time, it is better to do a dual degree in less time.
This program is pursued after completing your graduation and available fields include science, engineering, finance, law, technology, arts, and social science.
There are no simple ways to double degrees. Students have to work hard to complete two degrees and obviously pass two courses to be qualified for a double degree.
---
Dual degrees and Minors
At the undergrad level, you can take more courses, and be qualified to get a double or triple major and wind up spending a semester or two more all the while. At the Master's level, a few Universities give well-organized double degree alternatives. For instance:
Master of Computer Science and MBA at UIUC

MS-MBA Dual Degree Program at the Univ. of Tennessee

MBA/MS-MIS Dual Degree at Univ. of Pittsburgh

Master of Business Administration/Juris Doctor Joint Degree Program (MBA/JD) at Univ. of Massachusetts, Dartmouth

MS in Biotechnology/MBA at John Hopkins

MD/Ph.D. Joint Degree at Harvard Medical School
---
Is dual degree good? Should you pursue it?
If you are an undergraduate, you should start to choose your future options early when you are in your bachelor program. Based on your research interest, it's your responsibility to choose your path whether to do a single or a dual degree.
Having a double degree is very beneficial to you as you can save your money and is normally quicker than procuring every degree. This could mean not paying for an additional year or two of tutoring. You can have many options during job opportunities carrying two degrees.
---
How to Choose a Dual Degree Program?
In spite of their challenge, double degree programs are well known. They can be found at little human sciences private establishments or significant state colleges. So how would you pick a program? It starts with your ambition.
Step 1: Confirm the Dual Degree academic path
Step 2: Pick which two degrees you want
Step 3: Identify academic considerations
Step 4: Compare costs
---
Tips for Managing a Double Degree
Acquiring a double degree takes hard work and dedication. To deal with the stress, remember these tips.
Find companions from different classes
Graduates may have some individual companions moving in the direction of similar degrees. This may mean associating with graduates you have just one or even no classes with.
Be your own backer
Few out of every odd school authority will support your choice of getting a double degree. Program executives see how much harder a double degree program is and foresee you to have a lower GPA than if you finished each program separately (and there's a higher possibility you may need to drop out of one of the two projects).
Focus and study hard
You're most likely moving in the direction of a terminal degree, however, that doesn't mean your GPA doesn't make a difference any longer. At the point when you search for post-graduate opportunities, future employers will take a glance at your GPA.
Seek out encouragement and emotional support
Achieving a degree program is challenging and getting two immediately can be twice as hard. So, it's essential to find companions or relatives who can advise you that you're settling on the correct choice when you are confused about whether to drop out and focus on one degree rather than two.
---
List of Universities Offering Dual Degree
Not all Universities offer double degrees. Few of them are listed below:
| | | | | |
| --- | --- | --- | --- | --- |
| University Name | Degree | Years | Admission Process | What you can do with this degree |
| Columbia University | Juris Doctor + Master of Business Administration | 3-4 | Completion of both the Columbia Law School and Business School applications, which includes taking the LSAT and GRE or GMAT exams. | Practice law in a business setting, such as general counsel or corporate law. |
| Harvard University and Massachusetts Institute of Technology | Doctor of Medicine + Doctor of Philosophy | 7-10 | Completion of an American Medical College Application Service application, then a Harvard Medical School application, which includes taking the MCAT. | Begin a career in medical research as a physician-scientist. |
| Dartmouth University + Home College | Dual bachelor's degrees in engineering (from Dartmouth) and a science-related degree (from home college). | 5 | The basic college application process for the home college, then a later application to the Dartmouth University Thayer School of Engineering. | Prepare for a career in engineering. |
| The University of Southern California | Doctor of Pharmacy + Master of Public Health | 5 | Application and acceptance into both the Doctor of Pharmacy and Master of Public Health programs, which includes submission of a GRE, GMAT, MCAT or PCAT score. | Take on a leadership role in the pharmacy profession, including the creation of policy to improve public health and leading public health research. |
| Drexel University | Bachelor of Science in Nursing + Master of Science in Nursing | 60-63 quarter credits | Completion of an application, including providing evidence of a bachelor's degree in a field other than nursing and a current Registered Nurse license. | Engage in leadership and management responsibilities in healthcare settings |
---
Pros and Cons of Dual Degree Programs
Pros
You will gain valuable knowledge and a highly transferable skill set: You gain additional knowledge and become an expert in more than one field.

Job Opportunities: Learning more than one field gets you exposure to two different subjects. This helps you to get into the job that you always wanted to get into.

Save Money: If you're doing a combined bachelor's/master's or graduate/graduate dual program, you'll actually be saving a lot of money on what you would have spent if you had pursued each degree separately.

Your networking abilities and connections will flourish

You can learn a new language

Demonstrates your commitment and international outlook
Cons
No Short-Term Cost
Getting a double degree will be more costly than getting a solitary degree since it takes more and rigorous course work. Regardless of whether a joint degree program keeps going a similar measure of time as a single certificate program, graduates will be taking heavier course stacks, just as classes throughout the summer.
Intense Studying
Studying and completing a single degree is very tough and will have a heavy workload. Taking double degrees makes the students feel difficulty for those who maintain a part-time job.