Transnational Association of Christian Colleges and Schools Accreditation Commission (TRACS)
Transnational Association of Christian Colleges and Schools Accreditation Commission is the certifying association of Christian institutions that covers certification courses, diplomas, undergrad and graduation courses.
Updated by Shubharthi Dey on 5th February 2020
TRACS - What it is all about?
The process of choosing your favorite college from a huge list of colleges open up a lot of doors in terms of opportunities, whereas on the flip side of the coin with an increase in options, increase in the confusion of joining also accelerates, as all the colleges claim to be the best within themselves.
The philosophy of accreditation comes as an emancipator because it gives us a metric to choose the best college from the lot and to take a wise decision to pursue a rightful career.
---
Members of TRACS
TRACS is a conglomerative body which functions on the concept of peer review wherein people with equal competency work unanimously with each other to improve the quality, maintain quality standards and credibility.
Is it 'Transnational'?
Although incorporating transnational in its name, the council encompasses the Christian colleges and schools seeking accreditation specifically in the United States.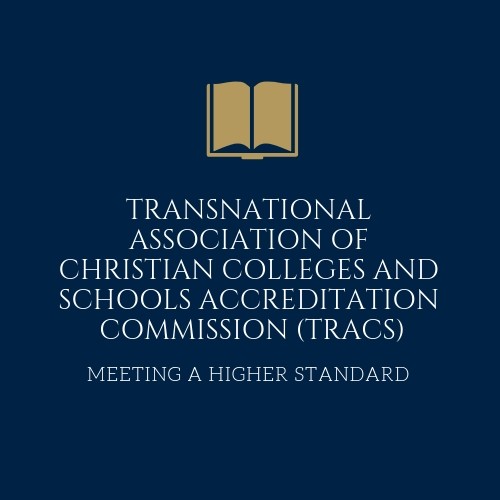 ---
Motivation behind TRACS
"To promote the welfare, interests, and development of post-secondary institutions, whose mission is characterized by a distinctly Christian purpose."
That's all about the historical background and whereabouts of TRACS.
Let's dig into the technicalities.
---
Does your college of choice stand out to be accredited by TRACS?
Now one might be wondering about the basic criteria for a college to get accredited by the TRACS. Well then check these pointers below to know the requirements if your institution is eligible for TRACS or not.
Must have sufficient accounts to help the institutional goals and programs.

Utilizes a satisfactory number of professionally qualified library staff.

Facilities and equipment which are sufficient for all learning exercises.

The establishment satisfactorily bolsters the instructive programs offered with suitable learning assets.
---
TRACS affiliated Colleges/Universities
Some of the well-known institutions which have received the affiliation from the TRACS are mentioned below.
Online Accredited Universities/Colleges by TRACS
Tennessee Temple University
Liberty University
Virginia University of Lynchburg
Southern California Seminary
Faith Theological Seminary
Grace School Of Theology
---
Parting Words
The organization had played a pivotal role over the years to bring high standards into the educational programs of Christian Schools and Colleges. It has provided accreditation to various schools which have helped to keep the educational standards high.