How to become a Child Psychologist
This article provides in-depth information into What is a Child Psychologist? What Child Psychologists do? Degrees for Child Psychologists, Steps to become Child Psychologist and much more.
Child psychology is the study of learning patterns, behavioral developments, and environmental aspects that affect a child from infancy through adolescence. Child psychologists are trained experts who deal with the emotions and experiences of children in order to create treatment plans and ways of coping with illnesses.
To become a child psychologist, you may choose to specialize in developmental psychology, abnormal psychology, or adolescent psychology.
Learn how to become a child psychologist by the following steps:
Earn a bachelor's degree in psychology
Gain a Master's degree in Psychology
Gain relevant experience
Aim at earning a license
Become American Board of Professional Psychology (ABPP) certified.
Here is an overview of the child psychologist profession,
| | |
| --- | --- |
| Career Title | Child Psychologist |
| Degree Requirements | Master's degree |
| Job Growth | 15% |
| Experience required | 2-3 years |
| Salary (2020) | $81,331 |
| How long to become a Child Psychologist | 6 years |
| Required Skills | Problem-solving, Communication, Compassion, Connect with patient |
What does a Child Psychologist do ?
A child psychologist specializes in treating childhood and adolescent developmental issues and behavior. Their goal is to assess children's health, stress, development, learning disabilities, mental illnesses, and emotional or behavioral issues.
The job role of a child psychologist includes a wide range of responsibilities such as:
Adolescent and Young Adult Development

Child Development

Multicultural and Diversity Issues in Psychology

Professional Issues in Clinical Child Psychology

Psychology and the Legal System

Psychopathology in Children

Psychotherapy with Families

Social and Emotional Assessment

Design and Analysis of Developmental Research
---
Steps for becoming a Child Psychologist
1
Earn A Bachelor's Degree In Psychology
A bachelor's degree in psychology acts as a foundation for doctoral programs and provides necessary skills that are crucial to building one's career. A bachelor's degree covers numerous programs such as cultural diversity, communications, fundamentals of psychology, child development, general psychology, social sciences, and statistics. Many positions with the federal government demand bachelor's degrees as their minimum educational requirement.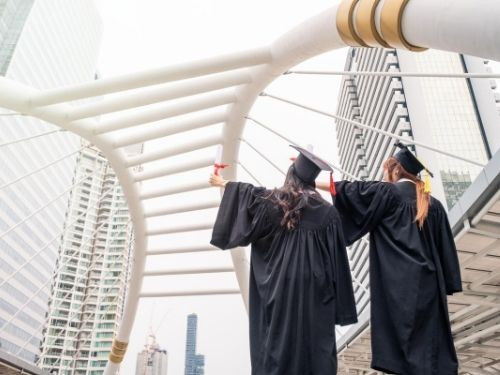 2
Earn A Graduate Degree In Psychology
A graduate degree program focuses on advanced course works in psychological theories and research. Programs require a distinct project or theory, which includes research and study in a particular topic or area of psychology. To work as a child psychologist, a student needs to pursue a Master's degree or a doctorate degree in psychology. Coursework is designed to provide students with skills in behavioral, biological, and cognitive approaches to child psychology.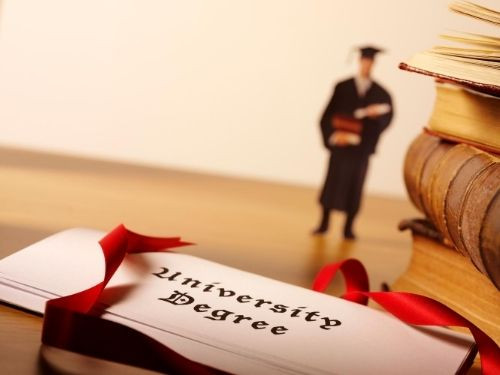 According to state requirements, you must get a license to work as a psychologist. To obtain a license there are certain criteria such as gaining experience or completing a practicum under the guidance of the American Psychological Association.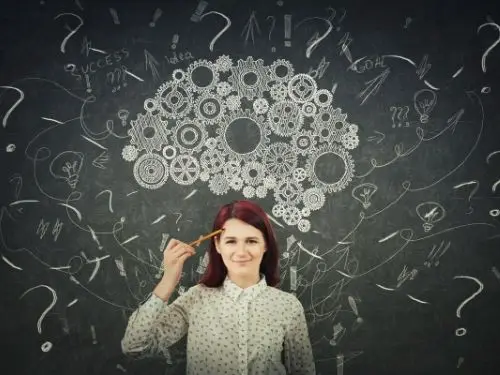 A license plays an important role in practicing psychology in the state. Depending on the state, you must hold a specific degree, have practical experience in the field, or complete a written exam. It is necessary for you to clear the Examination of Professional Practice in psychology held by the  Association of State and Provincial Psychology Boards.
The American Board of Professional Psychology (ABPP) provides an opportunity to become a board-certified psychologist. To convert into a board-certified, student needs to meet education and experience requirements and complete an examination.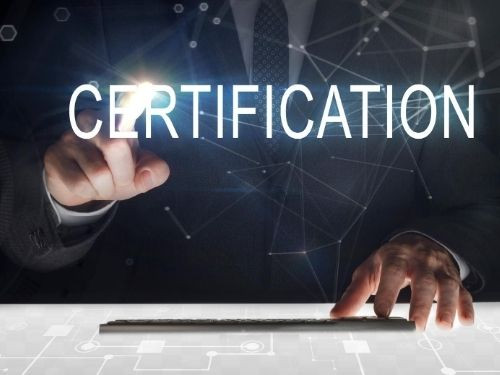 ---
Child Psychologist Degree Levels
Bachelors
Child psychologists can follow many career paths. That means that understanding the educational requirements to become a child psychologist can help in planning your career path better. 
A bachelor's degree in child psychology offers the basic foundation required to establish a career as a teacher or counselor for school-aged children. Students pursuing a bachelor's degree learn concepts such as child growth and development as well as clinical research methods. 
The skills gained while earning an undergraduate degree may be used by students who wish to directly treat psychological disorders or students who possess an interest in analyzing human behavior.
Introduction to Psychology
Study regarding discipline of child psychology

Study theories related to child development

Discuss central to child psychology
Objectives
Understand how child psychologists work in different applied settings.
Personality Development
Basic introduction to personality.

Theories of personality development

Stages of development theories
Objectives
This program provides an in-depth information about personalities
Cognitive Processes
Introduction to cognitive psychology

Study of basic mental processes

Methods used in Contemporary Cognitive 
Objectives
Essential assumptions & issues that inspire the state of the art research in contemporary cognitive psychology
Masters
A master's degree in child psychology provides students with an opportunity to gain knowledge and training by means of specialized course and programs. Graduate school programs may include a graduate-level internship. Students who complete the program can seek advanced careers working with children.
Developmental Science
Examine the biopsychosocial mechanisms

Describing deviant behavior at a specific age

Focus on mental and behavioral phenomena
Objectives
This program aims to understand how learning and development are supported by environmental factors across infancy and childhood.
School Counselling
Personal and social development

Career decision-making

Engage in school-based crisis management
Objectives
Apply developmental and intervention models for the development of students as unique individuals within educational settings
Diversity and Childhood Development
Applying developmental theories to patients

Role of diversity in development

Theoretical frameworks 
Objectives
Understanding how diversity affects the cognitive and behavioral development
Doctorate
A doctoral degree in Child Psychology (Ph.D.) is the highest degree level available in the field. 
Before you decide to pursue a doctorate, you must be aware of the total time it takes to become a child psychologist. These programs focus on theory as opposed to practice; this may be particularly relevant to roles in research and academia. The classes you take in your doctoral program will give you an understanding of how to approach and treat mental health and emotional issues.
Child Neuropsychology
Conducting neuropsychological assessments

Diagnoses and treatment plans

Understanding the aspects of assessment
Objectives
This program explains how information gathered from neuropsychological assessments help in a treatment plan for a child or adolescent.
Childhood and Adolescent Behavioral Disorders
Understanding of behavioral disorders

Factors affect children behavior

Study of temperament, family etc
Objectives
This course focuses range of behavioral disorders affecting this population.
Clinical Child Psychology Practicum
Treatment plans and outcomes

Review and synthesize data

Developing further interview skills
Objectives
This program helps students become oriented to the practice of child psychologists.
---
Child psychologist salaries
According to the Bureau of Labour Statistics, the average salary offered to a Child psychologist is about $81,331 per year in 2020. The salary offered may primarily depend on the education, certification, specialization, additional skills, and also the amount of experience in that field. 
Job growth
The number of jobs available to child psychologists is expected to grow by 14 percent during the period of 2018 to 2028. This is faster than the average growth of other jobs.
Job concentrations
People who are interested in working as child psychologists have many paths they can take. Some of the jobs available to them include.
School psychologist
Average salary: $70,580 
School Psychologists are trained to treat school children by conducting one-on-one sessions to help them with overall development as an individual as well as in academics. They perform research on the teaching and learning techniques to make sure they address issues concerned with children. They work with teachers to develop better techniques to engage children in classroom learning while their issues are being solved. 
Developmental psychologist
Average salary: $94,590
Developmental psychologists are focused on human development in various stages of their lives. They deal with the psychology of infants, children, adolescents, and also how they develop at every stage of life. They specialize in fields such as cognitive skills, personality, emotions, language acquisition, and how morals are developed and understood. 
Clinical child psychologist
Average salary: $70,580 
Clinical child psychologists are involved in diagnosing and treating patients with a variety of treatment methodologies and frameworks. With their knowledge of the behavioral assessment, they tailor the treatment plan for an individual. However, they are different from the psychologists who are involved in administrative as well as the development of individuals. 
Postsecondary child psychology professor
Average salary: $70,260
Child psychologists can work as professors at colleges and universities. There, they will conduct research on topics related to child psychology, such as behavioral and cognitive development, behavioral disorders, and psychological treatment theories.
They will also coordinate practicums and fieldwork placements for their students and perform independent research to deepen their knowledge in their area of interest.
Child therapist
Average salary: $50,579
Child therapists help children and adolescents overcome trauma, mental illness, difficult feelings, or other mental problems that they may be experiencing. Much like adults can work with a therapist to talk through their problems, children can meet with a child therapist to talk about their feelings and problems.
If you want to pursue a career as a child therapist, you'll need to learn more about how children think and how their brains work. You'll be helping them work through problems as small as moving to a new town or dealing with dropping grades, or as large as the death of a family member and addiction.
Clinical psychologist
Average salary: $82,180
Clinical psychology is a branch of psychology that focuses on diagnosing and treating mental, emotional, and behavioral disorders.
Working as a clinical psychologist requires a breadth of knowledge, as you'll have to deal with issues across the spectrum of mental and emotional health. You have to know how to identify different disorders along with how to help a patient treat them.
As a child psychologist working in clinical psychology, you'll primarily be working with children who may be exhibiting signs of mental or emotional disorders. You can help diagnose these problems and come up with treatment plans. You may also work with the child's parents to help them understand the issues their child is facing and how they can help their child overcome or manage these problems.
Adolescent psychologist
Average salary: $64,958
Adolescent psychologists work with older children and teenagers. Often, they can work in a school setting, but they may also work in a hospital or private practice.
As an adolescent psychologist, you'll help adolescents deal with emotional and mental issues. This can involve everything from talk therapy that helps them work through their problems to helping to diagnose mental illnesses and devising a treatment plan. 
You'll often have to collaborate with other people who work with adolescents, such as teachers, pediatricians, healthcare providers, or juvenile law enforcement officers. This makes interpersonal skills even more essential for adolescent psychologists than those in other branches.
Social worker
Average salary: $51,760
A background in psychology can be a boon for someone who is pursuing a career as a social worker.
Social workers help people and families solve problems in their everyday lives. Social workers may have to help families that are having trouble by helping them apply for childcare benefits or food stamps. They may also intervene in situations where children face danger, such as abuse or neglect.
Other types of social workers work in school or healthcare settings and aid clients in adapting to changes that are occurring in their lives. This can be entering a new school or even losing some of their bodily capabilities due to a medical issue.
Social workers need to have a variety of skills and knowledge, along with a wealth of patience and thick skin. They often work with people living in difficult situations, and that can be difficult to see day in and day out. 
A psychology degree, especially one in child psychology if you plan to work with children, can prepare you to help people work through these hard times.
Essential skills for a child psychologist
As a child psychologist, identifying and treating the issues your patients face is important. To do this, you'll need a variety of skills.
Communication: Interacting with the children and adolescents who face problems to communicate about themselves is a challenge. Hence the child psychologist must be well versed in communicating and develop a rapport with various techniques to talk to children. 
Empathic: when the child has faced issues and trauma, the psychologist must show compassion and empathize with the children. This helps in understanding what the child has gone through and comforting the child with different books, toys, and programs. These techniques make the child open up sooner. 
Problem-Solving: as a child psychologist there may be various challenges such as an unstable situation, uncertainties. Hence you must assess the patient well and develop a treatment plan that fits with the child's life with the professional skills and years of experience.
Trustworthy: As a doctor, you must make your patients feel safe and secure with the information they share. You must build trust with the patients so that they talk openly about themselves. With a welcoming personality, the patients feel comfortable and welcoming to talk about the concerned issue.
Conclusion
Child psychologists play an important role in the medical system, speaking with children and adolescents and helping them deal with mental illnesses. The job requires significant education, empathy, and a desire to work with children. It also offers great salary potential, job growth, and the opportunity to make a difference in people's lives.
If a career as a child psychologist appeals to you, the first step on that path is to earn a degree. If you're thinking about attending an online college, check out our list of the best online schools.