How to become a Fashion Designer
This article provides in-depth information into What is a Fashion Designer? What Fashion Designers do? Degrees for Fashion Designers, Steps to become Fashion Designer and much more.
Fashion designers design clothes, accessories, and the entire fashion range for designer houses and for retail companies. They study trends, create mood boards, sketch the initial design inspiration and attend trade shows, and visit manufacturing units to decide on fabrics and trims. Designers conduct fittings and adjustments on prototypes of their designs and the end product is then marketed to clothing retailers. They oversee the design process right from creating the mood board to the final product that goes to the market. To become a fashion designer, you must follow the steps, degree level, and implement the skills discussed in this career guide. 
These steps will lead to becoming a fashion designer at ease, 
Build your skills start high school
Earn a relevant degree in fashion
Gain experience through an internship
Build a unique portfolio
Land on a Job
Advance your career
| | |
| --- | --- |
| Career Title | Fashion Designer |
| Degree Requirements | Bachelor's in visual arts or art history |
| Job Growth (2018- 2028) | 1% |
| Experience required | 2 years |
| Salary (2020) | $95,623 |
| How long to become a Fashion Designer | 4 years |
| Required Skills | Artistic, creative, attention to detail, interpersonal skills |
What does a Fashion Designer do ?
Designers work closely with garment technologists and sample machinists. The role could also involve liaising with manufacturers (often based overseas) to make sure designs are reproduced accurately
The nature of a designer's job varies. Most designers work with designers and manufacturing firms for regular hours while some work as freelancers and work for longer hours. Some designers specialize in one category of apparel while others design across a range of clothing and accessories.
---
Steps for becoming a Fashion Designer
If you are interested and thinking of taking up fashion designing as a career, you should start preparing for it. You can start preparing for it by taking up classes in basic art, drawing and design classes. Some schools even offer fashion design courses. The prerequisites for getting into any post-secondary design program are high school diploma or GED, a portfolio of sketches and other proof of artistic talent.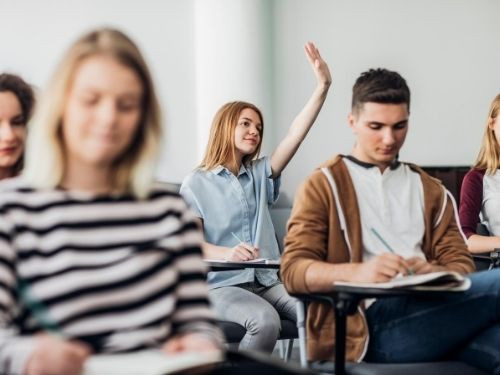 In order to get a strong foothold in the door of this already competitive industry, fashion designers need to hone their skills and it can be best done with an associate or a bachelor's degree. Both associate's and bachelor's degrees train students in computer-aided fashion design, draping techniques, the history of fashion, textiles, pattern making, garment construction, product development among others. While an associate's degree program in fashion design emphasizes basic and intermediate skill development, bachelor's programs often devote more time to industrial production methods, the fashion industry, and specializations.
In order to sharpen skills and know-how the industry works in the real world, students should get into an internship. This real-time, hands-on experience will give you the opportunity to observe the day to day operations in a professional setting. An internship is also a great way to build your network and make new contacts.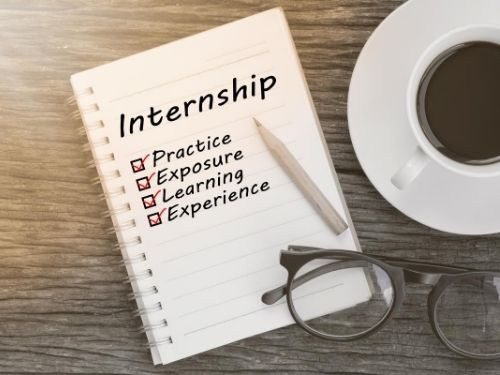 Making your own portfolio is one of the basic criteria for a fashion designer before they start applying for jobs. A portfolio is a collection of a designer's best work intended to showcase their style or method of work. A portfolio is used by the designer to show employers their talent and versatility by showing different samples of current work. A fashion designer can fill their portfolio with all the work that they have done during their degree program.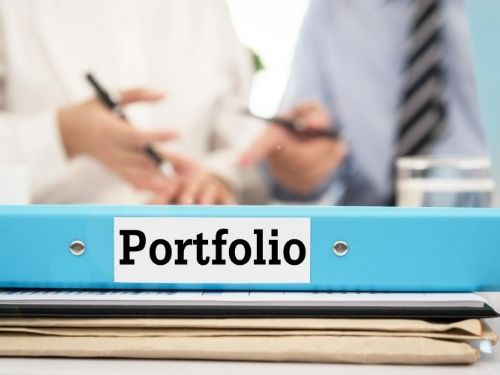 In order to know the functioning of the industry, it is important to obtain a job. Behind the creative flair is the business acumen that is needed to run a business successfully and a real-time job will help you hone your business skills. In addition to learning the creative side of the field, a real-time job will familiarize students with the concepts of finance, sales, strategic thinking etc.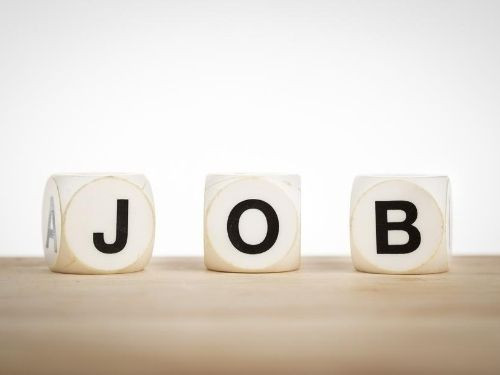 Once you have obtained a job, you can work towards advancing to higher levels. There are at least three levels of advancement. As a part of a large design department, you can work towards being a department head or a head designer. If you have spent a required number of years in the industry and you're pro at your game, you could be hired by a specialty design service firm that caters to upscale clients. You can also start your own design label.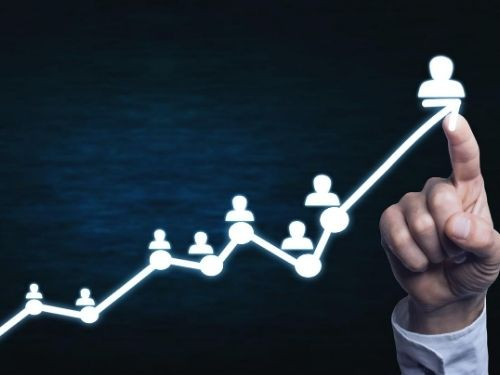 ---
Fashion Designer Degree Levels
Associate
For those wanting to begin a career in fashion designing in a relatively short period of time, an associate's degree in fashion design is a great option. It typically takes two years to complete an associate's degree and costs relatively less than a bachelor's case. Associate degree programs in fashion design equip you with fundamentals of fashion, technical design skills such as tailoring, sewing, and basic fashion theories. Courses may include 3D design, color theory, computer-aided design, fashion business, computer-aided drafting (CAD), logistics, marketing, fashion, and merchandising. Associate degree programs in fashion design are commonly offered by community colleges.
There are two kinds of fashion degrees offered by community colleges as associate degrees. They are Apparel design and Technology of Fashion Merchandising and Marketing. While the former helps you develop your portfolio through illustrations, computer-aided designs and pattern making. The latter option combines creative creativity with data analysis to drive sales and revenue. 
Fashion merchandising
History and development of the retail reality

The emergence of environmentally aware, eco-friendly and fair-trade fashion brands

Production-Inventory-Distribution
Objectives
The product development cycle of the fashion industry

The importance of retail marketing

Sustainable fashion brand development
Fashion illustration
Trend board

Fashion heads

Tailored suits
Objectives
To illustrate creative ideas with visual communication

To learn how to draw fashion poses proportionally

To build a fashion portfolio
Pattern development
Bodice

Collars/skirt

Sleeves
Objectives
Evaluation of pattern submissions

Understand pattern manipulation

Slash and spread
Bachelors
If you don't have enough experience but want to establish yourself in the industry at a faster rate, a bachelor's degree in fashion design might help you do so. Bachelor's degree in fashion design is a more advanced way to substitute a lack of experience. A bachelor's degree will provide with all the state-of-the-art facilities to enhance your learning experience which is unlikely to be found in community colleges. The subjects taught during a Bachelor's Degree in Fashion Design are creative design, technical design, and product development. The curriculum focuses on apparel construction, trend forecasting, conceptual design, fashion illustration, pattern making, and the business principles of the fashion industry. As a part of the program, you will have to present a design collection at the end of your four-year graduate degree program.
Just like associate degree, bachelor's degree programs in fashion designing have 2 major fields: design and fashion merchandising. As a design student, you will of course learn the design process that meets the functional, expressive, and expressive needs and desires of consumers. Fashion merchandising will include subjects like planning, sourcing, development, communications, etc.
Fashion design principles
Elements of design

Market research

Visual presentations
Objectives
Understand design elements and principles

Use of design terminology and design styles in apparel

The design process in the fashion industry
Fashion journalism
Introductions and Overview of Fashion Journalism

How to read and critique fashion articles

Various forms of fashion journalism
Objectives
Explain the history of fashion writing and its evolution

Explore the various ways different media and retail outlets cover fashion

Identify and define the key elements of good writing
Visual merchandising
Store Exterior

Exterior Lighting

Store Window Displays
Objectives
Understand principles of Visual Merchandising

Strategies for making timely and attractive, profitable display decisions within retailing

Learn processes and techniques used in the retail industry
Masters
A Master's degree in fashion design helps you further specialize in a subcategory or provides the opportunity to attend an international school of art. Most bachelor's degree graduates work for a few years in the industry building contacts and getting to know how the industry works before deciding to pursue a master's degree in fashion design.
Advanced fashion design
Trend Research

Vintage Textile Journals

Draping exercise for sketching
Objectives
Learn how inspiration and research affect a design

Learn how to create a design journal

Develop an understanding of production process and methods
Business management
The fashion industry and cultural context

Business Principle

Finance and Management Control
Objectives
Business of manufacturing

Marketing products internationally

Develop a Strategic Approach
Marketing
Fashion Marketing

Brand Identity

Digital Marketing
Objectives
Evaluate National and International fashion markets

Production opportunities

Retail Environment
---
Job Concentrations to consider
Assistant designers are practically right and left hands of a head designer. Their jobs include current trend research, preparing color boards, crafting ideas and attending fitting sessions.
Assistant Buyer's main job is to assist the buying head. Their key responsibility areas include vendor management, retail and pricing strategies, inventory management and keeping up with the current fashion and industry trends.
Sales Assistants-typically work with retail companies. As a sales assistant, your primary job would be to assist a customer choose from an array of merchandise and services, process payments and maintain a high level of customer service. 
Fashion designer, you will either work with a design house or you will open your own fashion label. Most fresh graduates work with design houses, retail compnies and export houses to gain knowledge about practical work. A fashion designer's primary job role includes studying trends, sketching designs, making a prototype before creating the actual garment. 
e-commerce Specialist is responsible for understanding customer requirements and accordingly planning the implementation of appropriate electronic commerce solutions by interacting with embedded systems management, merchant payments and third parties.
Textile designer:  is a highly skilled person. Textile designers create designs and patterns for woven and knitted fabrics, carpeting, upholstery and other patterned and painted surfaces.
Fashion photographers work closely with designers and fashion houses to ensure that they are portraying the desired image of the brand. They work in studios and on locations for shoots.
With a Master's degree, you will have opportunities to teach in colleges and universities. Master's degree will help you develop skills to reach the top position like chief marketing officer and fashion channel directors. 
Chief marketing officer is responsible for determining the best market for their company, and their business using their research and analytical skills to develop strategies and campaigns to increase sales. The chief fashion marketing officer is in charge of creating appeal to the ideal target audience for their fashion company's product.
As a fashion channel director, your main job responsibilities would be to establish what designs should be created, what will appeal to the target market and how the concepts will be applied and distributed in collaboration with fashion designers who are responsible for creating clothing and fabric.
Stand out skills to become a Fashion Designer
Artistic and Creative: Designers must have an innate sense of creativity when it comes to fashion and styling. They should also be able to express their vision for the design through illustrations. Together with art and creativity will help you turn your imagination into a real finished product. 
Detail Oriented: As a fashion designer one of the most important skills is to have an eye for details. A fashion designer must have a good eye for small differences in color, designs, patterns, and even the stitching and sewing Part. 
Strong Visualisation Skills: As a fashion designer, to have a strong visualization of your product even before starting illustration is a must. A designer must have strong abilities to visualize how a product will look right from its illustration to being a finished product so that it becomes easier for their colleagues to understand the product while ideation.
Computer Skills: There are many design software tools in the market some of which are an absolute must for a designer to know. They must know how to use Computer-Aided Design (CAD) tools and some other graphic designing tools. These are the basics that a designer is assumed to know.
Excellent Interpersonal Skills & Team player: A fashion designer cannot work alone to design an entire range. While the initial idea is of the designers, to design an entire collection you need pattern makers, seamstress, sewers and of course the assistant designers, it is an exhausting process. Sharing a good rapport with the team and mutual understanding helps make your work easier.