How to Become an HR Manager
HR managers help employees and management work through workplace issues and assist with company strategies. Learn how to become an HR manager with this article!
If you want a rewarding, stable career where you feel like you can help people every day — you might consider becoming an HR manager! A human resources manager handles the human side of a business — overseeing the hiring and interview processes, hearing and mitigating employee and workplace issues, strategizing company goals, and overseeing administrative processes that relate to payments and other operations are a few common duties. 
The HR manager career is relatively stable, as they make an average of over $120,000 per year. Moreover, HR managers have a steady job outlook of 9% between now and 2030. 
What degree is needed to become an HR manager? Today, we'll cover all the information you need on how to become an HR manager. 
| | |
| --- | --- |
| Career Title | Human Resources Manager |
| Degree Requirements | Bachelor's degree in Human Resources Management or related field |
| Job Growth | 9% |
| Experience required | 5+ years |
| Salary (2020) | $121,220 |
| How long to become a Human Resources Manager | 4-6 years |
| Required Skills | Communication, Administration, Organization, and Decision-Making skills |
Steps on How to Be a Human Resource Manager
Assess Your Soft Skills
Get a Bachelor's Degree
Gain Experience
Obtain HR Certifications
Consider a Master's Degree
Apply for a Human Resources Management Position
What does a Human Resources Manager do ?
As mentioned, HR managers oversee the labor and administrative aspects of a business. Every corporation and many businesses need a dedicated HR person or team. This means that HR managers have a great amount of flexibility in the industry they can work in. You might find an HR manager for a resto-bar and another for a financial tech company. 
Specific duties might vary widely, depending on the type and size of the organization. However, most HR managers perform the following duties:
Hiring: Recruitment, compiling and assessing resumes, coordinating interviews, editing and posting job postings, sending out correspondence, coordinating hiring paperwork, affirmative action programs, 
Payroll: Sending payments, verifying and confirming payment information, maintaining confidentiality and security, analyzing company budget, strategizing and revising compensation programs and budgets.
Strategy: Assess human capital and strategize ways to maximize performance and meet company goals, revise and develop personnel policies and procedures
Guide/Counsellor: Assist employees in the onboarding process, listen to employee concerns, practice confidentiality to protect employee and company interests 
Admin: Maintain records and bookkeeping, organize employee files and recruitment documents, etc., usually with the help of a more entry-level HR staff.
---
Steps for becoming a Human Resources Manager
1
Assess Your Soft Skills
Before getting into official human resources manager requirements, you should take a hard look at yourself and assess whether you have the soft skills needed to succeed as an HR manager. 
While HR managers have to learn and implement different regulations, laws, and HR policies within an organization, they also need to have quite a few soft skills. 
How do you deal with people? HR managers must be compassionate and empathetic to connect with their staff and gain trust during hard conversations. They must also have an open mind and not be quick to judge people. 
Here are some other soft skills you need before becoming a human resources manager:
Multitasking: HR managers wear many hats, and might work on multiple projects at one time. 
Empathy: Employees may come to an HR manager for something personal and vulnerable, so it's important to be compassionate and practice empathy. 
Management Skills: Management skills will help you see the bigger picture related to one person or a team's work and overall role in a business. 
Discretion: HR managers may face legal ramifications if they breach any confidentiality requirements regarding the business they work for or a specific employee. 
Decision-Making Skills: HR decisions aren't always easy. HR managers are tasked with using their common sense, judgment, and experience to make tough decisions for the best interests of a company.
2
Get A Bachelor's Degree
Most HR managers must have years of experience, as well as a few HR certifications under their belt. However, to get all that, you usually need a bachelor's degree in a related field. But what degree is needed to become a human resource manager?
The closest thing to a human resource manager degree would be the Bachelor of Human Resources Management. But, if you have a different bachelor's degree, don't fret. 
Here are some related bachelor's degrees that could help you become an HR manager:
Bachelors in Humanities (Art history, English, Philosophy, etc.)
Bachelor's in Education
Bachelor's in Organizational Management
Bachelor's in Communication
Within your bachelor's degree, you might cover some of the following topics:
Organizational Leadership and Management
Ethics and Responsibility
Internet Marketing
Project Management
HR managers aren't hired right out of college. Employers like to see some experience on an aspiring HR manager's resume. That means you need to find an entry-level job related to HR first. 
Some HR-related roles that you can find after graduating from college might include:
Human Resources Assistant
Human Resources Coordinator
Recruiter
Human Resources Administrator
Your school might also offer an internship program that you can complete during your studies. As you gain experience, make sure you continue to update and polish your resume.
4
Obtain HR Certification
5
Consider A Master's Degree
A master's degree is a great way to help your resume stand out from the rest. While it's not required for every HR manager role, some employers might prefer it. And, HR managers with master's degrees often have more competitive salaries. You might want to take a specific master's degree, such as one in human resources management, to demonstrate your expertise. 
You can open many doors to executive HR roles like HR Director, Chief Learning Officer, Compensation Specialist, Labor relations Director, Organizational Development Director, and many more with a master's degree. 
Some more advanced learning topics that you might cover in your master's education include:
Data Analysis 
Statistics
Organization and Management Theory
Negotiation and Conflict Resolution
6
Apply For A Human Resources Manager Position!
Now that you have all this education, certification, and experience, it's time to take the plunge and pursue the HR manager role! Use the network that you've built over the years to find opportunities, and check job boards like Indeed for recent postings. LinkedIn is also a great place to find job leads.
While there are many jobs titled "HR manager," you might find similar fulfillment in a closely related role, such as:
Learning and Development Manager
Director of Operations
Labor Relations Consultant
HR Director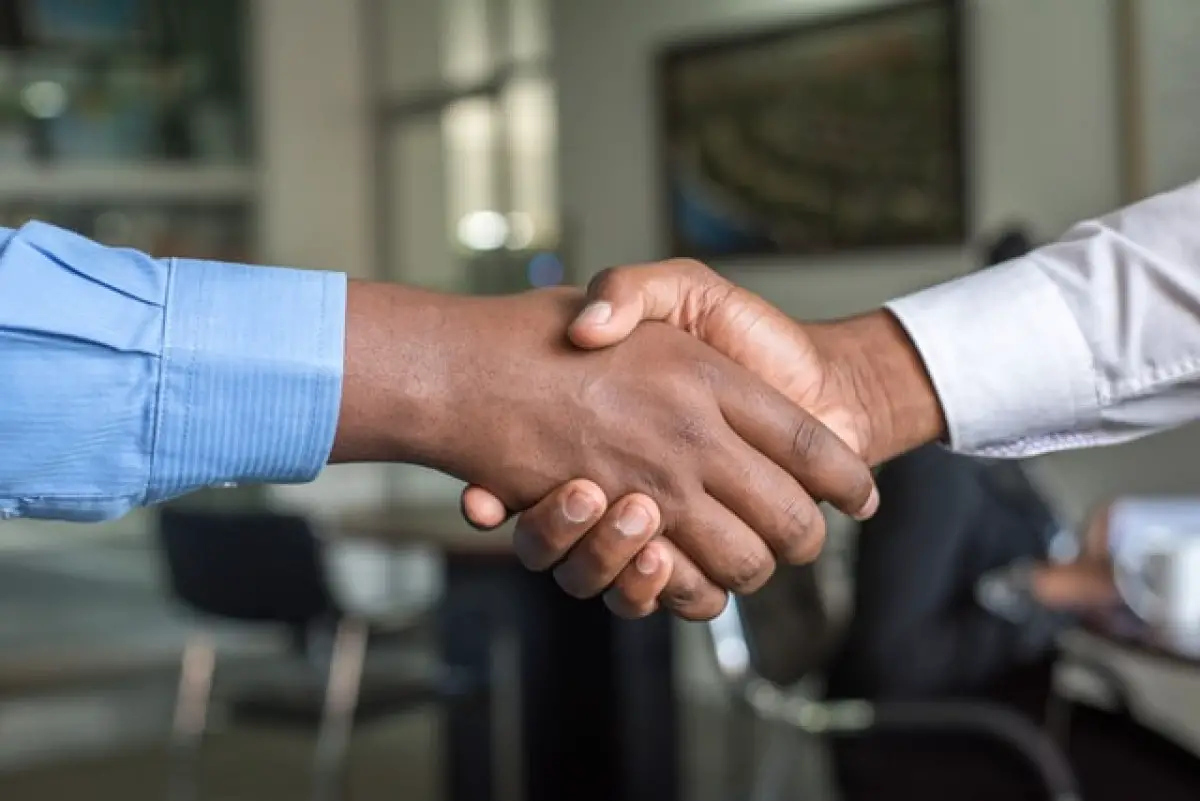 ---
Human Resources Manager Degree Levels
Associate
Graduates with a partner's degree in HR administration fit the bill for passage level positions, for example, essential HR generalists. HR partner's degree holderss frequently likewise go into particular HR parts in private, open and philanthropic associations; human asset agents, HR collaborators and aide spotters are the absolute most prevalent employment.
Ethics and responsibility
Gives foundational perspective.

Defines as a rule of conduct.

Includes traditional corporate philanthropy and volunteerism. 
Objectives
Tells what is right or wrong.

Avoidance of conflicts of interest.

Compliance with applicable government laws.
Computer application and system
It's a managerial application of the computer.

Converts data into meaningful information.

Each program has a specific application.
Objectives
Speed and accuracy.

Helps in forecasting.

Provides appropriate time for making decisions.
Management theory and practices
Collection of ideas.

How managers and supervisors relate to their organizational goals.

Contingency approaches to management.
Objectives
Motivates employees to perform to the highest standards.

Implementation of effective plans to achieve goals.

Managing quality and risk.
Bachelor
A four-year bachelors degree is the base level of training required for section into the larger part of HR positions. Bachelor degree projects, for example, the Bachelor of Science (B.S.) in Human Resources or B.S. in Human Resources Management, can give preparing in business law, HR administration, and authoritative theory.
Project management
Obtains the professional coverage of all the topics.

Control project suppliers and external stakeholders.

Define scope, and manages request for scope changes.
Objectives
Scheduled development and control.

Deriving budgets and monitoring performance against them.

Earned value analysis.
Internet marketing
Promotes a brick-and mortar-business via a website.

Includes SEO and pay per click advertising.

Focuses on the different group of customer.
Objectives
Increases customer base, sales, and brand value.

Provides customer support and services.

Improved interaction with the current and potential customer.
Organizational leadership
Provides management and critical learning perspective.

Emotion and cognition at work.

Includes decision making power.
Objectives
Individual and organizational goals should match.

Trust development.

Avoids uncertainty in the decision-making process.
Masters
As per the BLS, bosses employing for HR administration positions they favor candidates with a master's degree in HR, for example, the Master of Business Administration in Human Resource Management. The graduate-level examination gives experienced HR experts the chance to center around themes of particular premium.
Negotiations and conflict management
Forecast landscape restoration.

Relies on achieving broad consensus among stakeholders.

Requires certain amount of negotiations and conflict resolution.
Objectives
Provide multiple social and environmental benefits.

Find successful passage through an array of practical challenges.

Identify, analyze, and manage conflict.
Business data analysis
Include company information and incorporation dates.

Project financials.

Independent industry market research.
Objectives
Indicates financial strengths.

Make better-informed decisions.

Improves business results.
International management
Focuses on opportunities and challenges created by globalization.

Examines cross –cultural and management issues.

Analyses global form and international strategies.
Objectives
Ability to invoke different management theory.

Depth knowledge of the national market.

Enhanced understanding of success and failure of companies around the globe.
Doctorate
The curriculum in this program deals primarily with advanced management techniques. After completing the required coursework, students undergo an examination process assessing their skills, then research and write a dissertation on an aspect of human resources. In addition, students attend seminars on subjects like leadership and consulting. 
Human resources statistics research
Provide objective research on employee benefit programs.

Provide access to statistics and studies gathered by market researchers.

Gives data about patterns in work, contracting, work creation and obliteration, and income.
Objectives
Investigate relationship between independent variable.

It inspected the impact of Human Resources Management and Organization achievement.

Efficient utilization and integration of Human Resources Management.
Personnel organization and management theory
It's an administrative function of an organization.

It highlighted the importance of staff.

Primarily concerned with a human resource of the organization.
Objectives
Manages general employer-employee relationship.

Helps to obtain, using and maintaining a satisfied workforce.
 It tries to help the workers to develop their potential fully to the concern.
Advanced organization theory
Organization theory traces its intellectual roots to economic sociology.

Develops by integrating insights from decision making.

Provide an overview of the development and the implications of various strands of organization theory.
Objectives
Provides a language that enables a discussion of current societal issues.

Provides scientifically trained workers.

It makes sure work gets done on time/efficiently.
---
How to Become a Human Resources Manager
HR managers have demanding roles, but the support they offer companies and employees (and the sweet compensation!) makes it all worth it. Let's take a look at what qualifications are needed to become a human resource manager and the steps you can take to begin your career pursuit.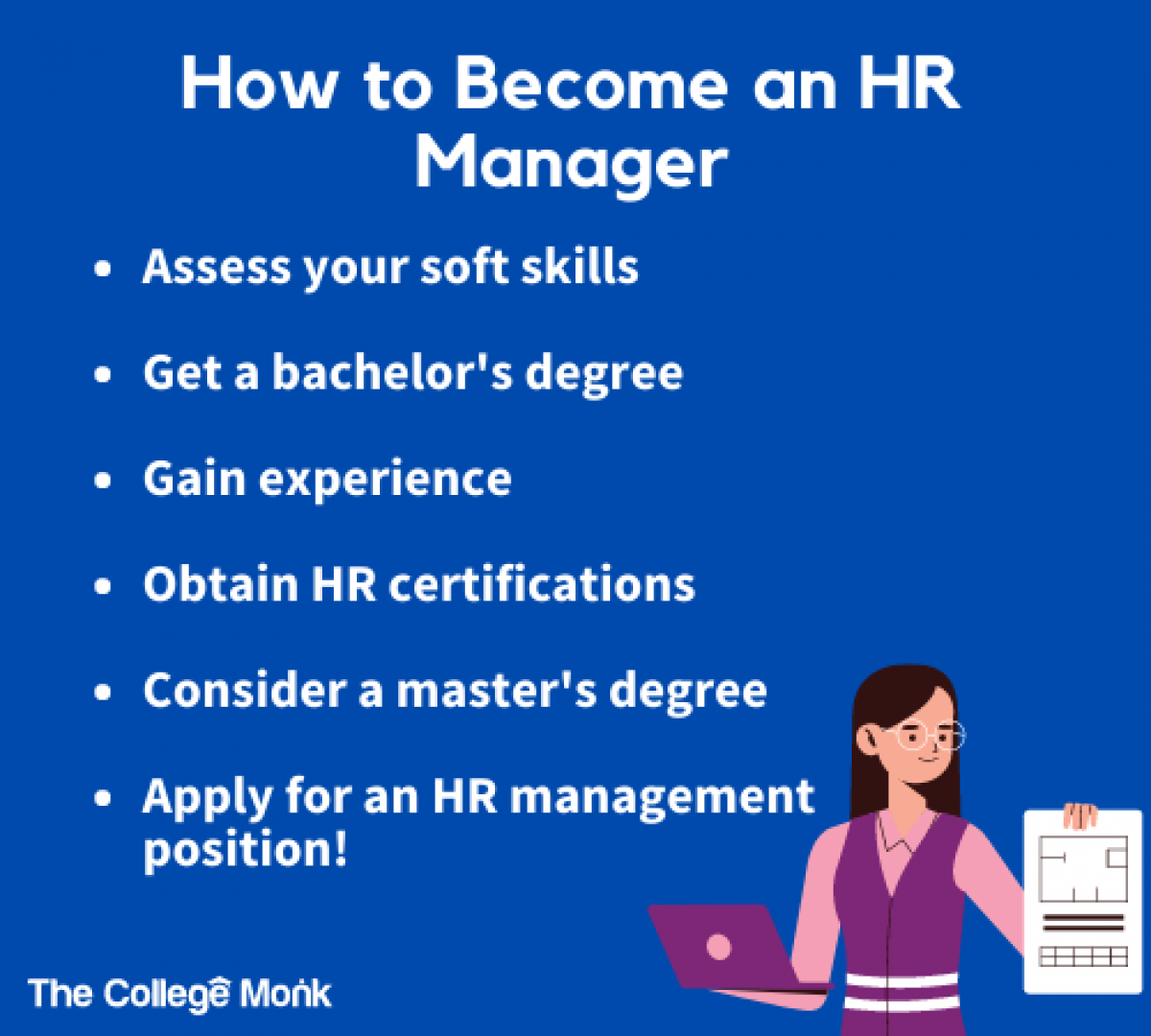 Pros and Cons of Becoming an HR Manager
Like every job, HR manager roles have benefits and drawbacks. Consider these important factors before embarking on a career journey in HR. 
Pros of Becoming an HR Manager:
Job Satisfaction: HR managers take steps every day to improve the day-to-day of their employees and propel the growth of the company they work for. Generally, HR managers have high job satisfaction. 
Broad Industry Possibilities: HR managers have skills that can be transferred to any industry. No matter the type of business — mining, construction, finance, or education —  HR is an integral part of any organization.
Lucrative Salary: HR managers make over $120,000 per year on average, close to double the average household income in the US. 
Cons of Becoming an HR Manager:
Long and Expensive Journey: It takes at least 6 years to become an HR manager, with many professionals gaining experience and education for longer. The length of schooling and the cost of certifications makes the path quite expensive as well. But luckily, College Monk has a scholarship database that you can use. 
Emotional Stress: HR managers have to deal with people at their worst. You might take on emotional burdens when mitigating conflicts in the workplace and hearing employee concerns. You might also be tasked with firing employees, taking on the emotional brunt of bearing bad news. 
Resistance to Change: Many organizations have archaic workplace policies and procedures that you will be tasked to update as an HR manager. However, old habits die hard, which might make it difficult to combat people's resistance to change. 
Frequently Asked Questions (FAQs)
How Long Does it Take to Become a Human Resource Manager?
It takes between 6-8 years to become an HR manager. Although you might be able to find an entry-level role in HR and work your way up without a degree, it's not the norm. Most HR managers have a minimum of a bachelor's degree, which means the length of time to reach the HR manager role is four years to start. Then, you need to have a couple of years of experience to be considered for a management role or HR certification. Tack on a master's degree, and you're nearing the eight year mark.
Is HR a Stressful Job?
Sometimes HR managers deal with emotional stress. This comes with having to deal with people every day, especially in hard conversations related to workplace issues and firing. HR managers also manage many aspects of an organization, which might make for a stressful job. 
Is it Hard to Become a Human Resource Manager?
For some people, becoming an HR manager might be challenging. It takes a lot of discipline, patience, and education. But if you enjoy the field, the journey to becoming an HR manager will be exciting and fulfilling!
What is the Highest Paying Job in HR?
HR managers already have impressive salaries in the $120,000 range. However, more executive HR positions can bring in even more money, as Chief Officers and HR Directors can make anywhere between $100,000 - $300,000, depending on the company. 
Conclusion
For anyone wondering how to become an HR manager, we hope this guide sheds some light! When considering how to become a human resource manager, you'll notice that there are many steps to follow. The path to this career is long and requires hard work and discipline. But, HR manager roles offer job satisfaction, stability, and lucrative compensation! 
Interested in learning more about professional degrees? Take a look at our list of the best online master's degrees!