How to become a Human Resources Manager
This article provides in-depth information into What is a Human Resources Manager? What Human Resources Managers do? Degrees for Human Resources Managers, Steps to become Human Resources Manager and much more.
Human resources managers are those involved in strategically planning for the management of manpower to ensure they give their best in an organization. They also oversee the recruiting, interviewing, and hiring process and serve as a good link between employees and management. The roles and responsibilities of an HR manager depend on the size of an organization and to what sector it belongs to.
This position involves a person to be responsible and oversee all the issues in the company and react soon. HR's are responsible for both the management and the employees, so they need to take care of both their needs. Interested students can pursue their careers in these fields and here is how to become a human resource manager.
Steps to becoming a human resources manager:
Earn a Bachelor's degree
Gain work experience in relevant field
Join an Entry-level position
Consider a Master's degree
Apply for Management Position
Gain Certification
The details centering the career of child psychologist are tabulated as follows,
| | |
| --- | --- |
| Career Title | Human Resources Manager |
| Degree Requirements | Bachelor's degree in Human Resources Management |
| Job Growth | 9% |
| Experience required | 4 years |
| Salary (2020) | $104,112 |
| How long to become a Human Resources Manager | 4-6 years |
| Required Skills | Communication skills, Interpersonal, Decision-making skills |
What does a Human Resources Manager do ?
Definition - The Human Resource Manager can be defined as the person who effectively communicates, analyses, and understand the issues of an employee and finds a way to solve them in an organization.
Human resource managers are accountable for ensuring that the overall operation, communication, and administration of human resources are performed properly without any hassle. Therefore, the duties of HR Manager are given below which needs to be performed properly to ensure the smooth running of an organization.
Developing and administering human resources plans and procedures that relate to company personnel.

Planning, organizing, and controlling the activities and actions of the HR department.

Contributing to the development of HR department goals, objectives, and systems.

Implementing and revising a company's compensation program.

Creating and revising job descriptions, Conducting annual salary surveys, Performing benefits administration, and more.

Developing, analyzing, and updating the company's salary budget.

Developing, analyzing, and updating the company's evaluation program.

Developing, revising, and recommending personnel policies and procedures.

Maintaining and revising the company's handbook on policies and procedures.

Maintaining affirmative action programs.

Overseeing recruitment efforts for all personnel, including writing and placing job ads.

Conducting new employee orientations and employee relations counseling

Overseeing exit interviews.

Maintaining department records and reports.

Participating in administrative staff meetings.

Maintaining a company directory and other organizational charts.

Recommending new policies, approaches, and procedures.
---
Steps for becoming a Human Resources Manager
1
Getting The Proper Education
 Before you begin on the way to turning into an HR chief, can be a lucrative, remunerating career way. It is important to be prepared for everything, a proper degree is what it prepares a student for this versatile job. Getting a masters degree in the same field would also help a student get proper experience and intro to the work environment.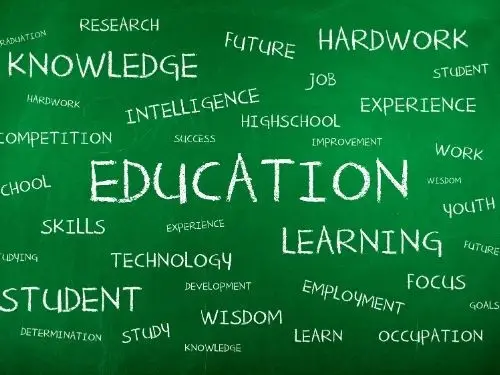 A strong resume is a significant promoting instrument. Before graduation, incorporate a strong resume that you can use to advertise yourself as you search out passage level work. And by experience, only an individual can have a strong resume. Being done with an internship program would help a student get an exposure to the working environment and secure a job easily.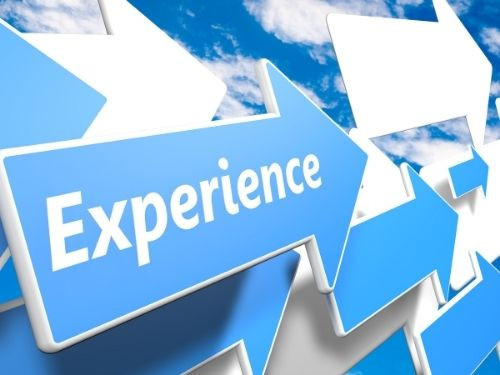 3
Seek An Entry Level Position
Once you've graduated, use your resume to find the entry-level experience. Usually, a few years of experience is required for a human resources manager position as it needs a person to be well versed and know everything about studying and understanding another person.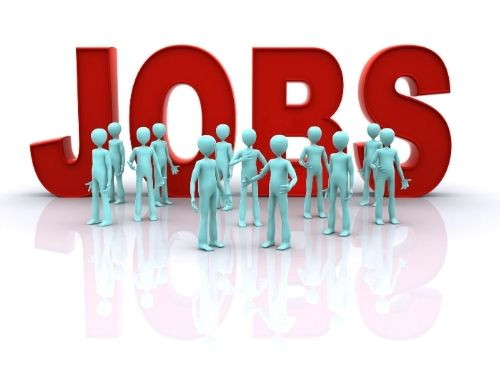 4
Practice Solid Interview Skills
In case you're brought in for an interview, rehearse great meeting abilities. Being aware, proficient, and great amid an interview can help find you an occupation.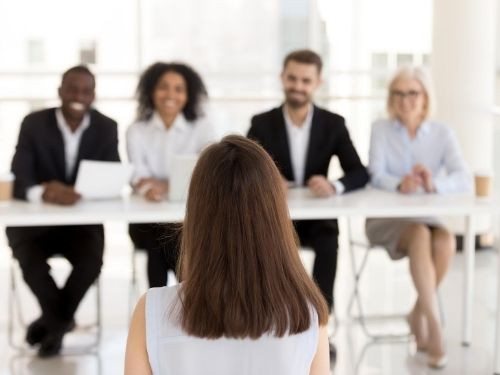 In the wake of working in the field for a year or so, think about a master degree. While an expert isn't required for all human asset supervisor positions, it can unquestionably help set you apart from the opposition. For a few positions, the extra preparing that accompanies a graduate degree might be required.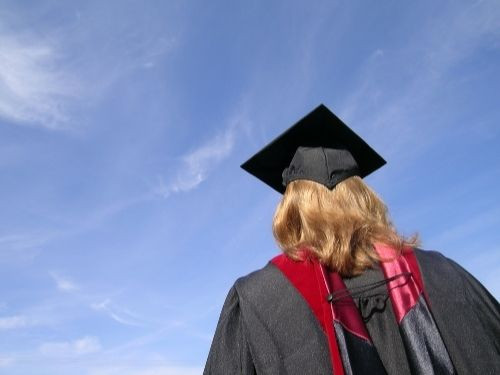 6
Look For Employment In Hr Department
Once you've earned your masters or worked in the field for a spell, begin searching for human asset positions. Working in HR can enable you to work your way up to an administration position.
7
Work In The Field For Few Years
Affirmation is by and large the subsequent stage in the human resource administration career field. Nonetheless, affirmation exams, for the most part, require one year of expert HR experience.
Once you've had a couple of years of experience, seek after confirmation. Accreditation can separate you from the opposition amid the enlisting process. Once you plan your exam state, take the exam at the required time and place. Exam length differs by state and accreditation program.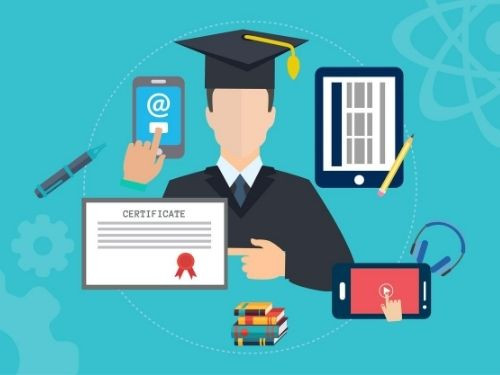 9
Continue Seeking Higher Paying Work
 After accreditation, you can begin seeking after more generously compensated administration positions. With an accreditation, masters, and a couple of years of experience you ought to have an edge over the opposition.
---
Human Resources Manager Degree Levels
Associate
Graduates with a partner's degree in HR administration fit the bill for passage level positions, for example, essential HR generalists. HR partner's degree holderss frequently likewise go into particular HR parts in private, open and philanthropic associations; human asset agents, HR collaborators and aide spotters are the absolute most prevalent employment.
Ethics and responsibility
Gives foundational perspective.

Defines as a rule of conduct.

Includes traditional corporate philanthropy and volunteerism.
Objectives
Tells what is right or wrong.

Avoidance of conflicts of interest.

Compliance with applicable government laws.
Computer application and system
It's a managerial application of the computer.

Converts data into meaningful information.

Each program has a specific application.
Objectives
Speed and accuracy.

Helps in forecasting.

Provides appropriate time for making decisions.
Management theory and practices
Collection of ideas.

How managers and supervisors relate to their organizational goals.

Contingency approaches to management.
Objectives
Motivates employees to perform to the highest standards.

Implementation of effective plans to achieve goals.

Managing quality and risk.
Bachelor
A four-year bachelors degree is the base level of training required for section into the larger part of HR positions. Bachelor degree projects, for example, the Bachelor of Science (B.S.) in Human Resources or B.S. in Human Resources Management, can give preparing in business law, HR administration, and authoritative theory.
Project management
Obtains the professional coverage of all the topics.

Control project suppliers and external stakeholders.

Define scope, and manages request for scope changes.
Objectives
Scheduled development and control.

Deriving budgets and monitoring performance against them.

Earned value analysis.
Internet marketing
Promotes a brick-and mortar-business via a website.

Includes SEO and pay per click advertising.

Focuses on the different group of customer.
Objectives
Increases customer base, sales, and brand value.

Provides customer support and services.

Improved interaction with the current and potential customer.
Organizational leadership
Provides management and critical learning perspective.

Emotion and cognition at work.

Includes decision making power.
Objectives
Individual and organizational goals should match.

Trust development.

Avoids uncertainty in the decision-making process.
Masters
As per the BLS, bosses employing for HR administration positions they favor candidates with a master's degree in HR, for example, the Master of Business Administration in Human Resource Management. The graduate-level examination gives experienced HR experts the chance to center around themes of particular premium.
Negotiations and conflict management
Forecast landscape restoration.

Relies on achieving broad consensus among stakeholders.

Requires certain amount of negotiations and conflict resolution.
Objectives
Provide multiple social and environmental benefits.

Find successful passage through an array of practical challenges.

Identify, analyze, and manage conflict.
Business data analysis
Include company information and incorporation dates.

Project financials.

Independent industry market research.
Objectives
Indicates financial strengths.

Make better-informed decisions.

Improves business results.
International management
Focuses on opportunities and challenges created by globalization.

Examines cross –cultural and management issues.

Analyses global form and international strategies.
Objectives
Ability to invoke different management theory.

Depth knowledge of the national market.

Enhanced understanding of success and failure of companies around the globe.
Doctorate
The curriculum in this program deals primarily with advanced management techniques. After completing the required coursework, students undergo an examination process assessing their skills, then research and write a dissertation on an aspect of human resources. In addition, students attend seminars on subjects like leadership and consulting. 
Human resources statistics research
Provide objective research on employee benefit programs.

Provide access to statistics and studies gathered by market researchers.

Gives data about patterns in work, contracting, work creation and obliteration, and income.
Objectives
Investigate relationship between independent variable.

It inspected the impact of Human Resources Management and Organization achievement.

Efficient utilization and integration of Human Resources Management.
Personnel organization and management theory
It's an administrative function of an organization.

It highlighted the importance of staff.

Primarily concerned with a human resource of the organization.
Objectives
Manages general employer-employee relationship.

Helps to obtain, using and maintaining a satisfied workforce.
It tries to help the workers to develop their potential fully to the concern.
Advanced organization theory
Organization theory traces its intellectual roots to economic sociology.

Develops by integrating insights from decision making.

Provide an overview of the development and the implications of various strands of organization theory.
Objectives
Provides a language that enables a discussion of current societal issues.

Provides scientifically trained workers.

It makes sure work gets done on time/efficiently.
---
How long does it take to become a Human Resource Manager?
One can't enter into this without any bachelor's degree. So, the first step towards reaching the HRM position is that you need a bachelor's degree that takes around 3-4 years. While many organizations now are demanding masters degree and experience that prove that you can handle the situations with ease. In addition to the exposure to the particular domain, a manager position needs a high experience in the same domain. As a whole picture, it takes you over 10 years including education.
Education for Human Resources Manager
Human Resource Management is just a great skill that a person could have even without the proper degree. It is simple for one to acquire this skill but with the degree, you will be given an opportunity to learn the technical skills, terms, and it makes it easy to land on a perfect job with the degree. A minimum of a bachelor's degree is enough, but good companies are looking for the one with a master's degree in HRM.
Skills for HR Manager
The HR person should very adaptive and should be able to handle any sort of situation when it comes to the organization. As a middleman of the company, the HRM should possess the following skills to have a healthy operation in a company.
Communication Skills - Communication is definitely a critical skill that one as an HRM should have. You have to be an effective communicator to have a smooth running of an organization. You will be responsible to communicate with each and every person in an organization and get to understand their problems.
Decision Making - Human Resource Manager will also be responsible for taking a few important decisions relating to employees. Every employee in an organization communicates with HR's for which it needs HRM to think fast and provide a solution to such kind of issues.
Organizational Skills - Before everything, it is very important that an HRM understands the complete process and the responsibilities of being in that position. You need to keep track of each and every employee, handle pressure in the hiring process, employee appraisals, and much more.
Empathy - As an HR manager you'll deal with a lot of people every day and listen to all their concerns relating to the job, pay scale, facilities, conflicts at the workplace, and many more. It is important for HRM to consider all their problems and try to provide a solution to that.