How to become an Interior Designer
This article provides in-depth information into What is an Interior Designer? What Interior Designers do? Degrees for Interior Designers, Steps to become Interior Designer and much more.
Interior designers are artistic professionals who work with a combination of business handling and creative vision to design indoor, outdoor, and living spaces by interacting with the clients. They are specialized in particular fields such as green spaces, home decor, and corporate workspaces by choosing the right color patterns, lighting, and materials.
Here is a guide which details everything required to become an interior designer. Some steps are,
Earn a bachelor's degree from an accredited program
Clear the NCDIQ exam
Gain experience in related fields
Build an effective portfolio
Continue education to advance further
| | |
| --- | --- |
| Career Title | Interior Designer |
| Degree Requirements | Bachelor's degree   |
| Job Growth (2018- 2028) | 4% |
| Experience required | 2 years |
| Salary (2020) | $46,551 |
| How long to become an Interior Designer | 4 years |
| Required Skills | Creative, Passion, Imagination, Follow the latest trends |
What does an Interior Designer do ?
On the basic level, they are responsible to create spaces but some duties of an interior designer include,
Conceptualize the client's requirement

Prepare sketches of the design plans

Estimate the budget required to complete the project

Set a timeline to complete the interior design projects

Outline the recourse and materials required to execute the plan

Choose the right color, material, design to complement the project

Prepare blueprints of design and edit it

Use technology and computer software to enhance the designing process

Inspect the design to make sure they align with the client's goals.
---
Steps for becoming an Interior Designer
1
Earn A Bachelor's Degree
Earning a bachelor's degree is considered the minimum requirement to start your career. There is no specific field you can choose for this but you could choose the coursework in interior designing such as the drawing, computer-aided design (CAD).
After completing the bachelor's degree, you could also choose the other degree levels accredited by the National Association of Schools of Art and Design(NASAD) and Council for Interior Design Accreditation.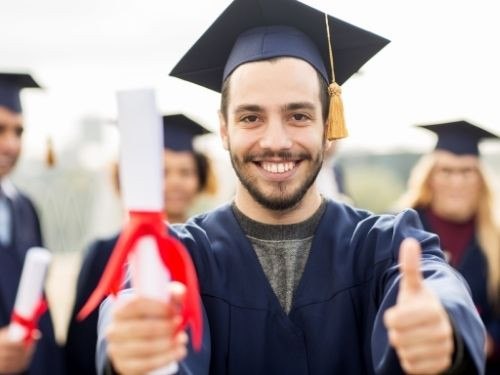 According to the state requirements you require licensure to work as interior designers. Hence you must clear the National Council for Interior Design Qualification (NCIDQ) exam approved by the state. The requirements to take up this exam are having a bachelor's degree and a minimum of two years of work experience.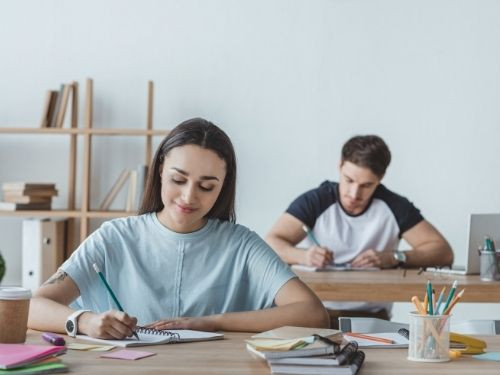 You could find it easier to get employed with your practical experience. You could start working at a small business and Non-Profit organizations to develop skills and gain experience. You could also serve at a local center or even design for your own homes which can fetch you better results in the long run.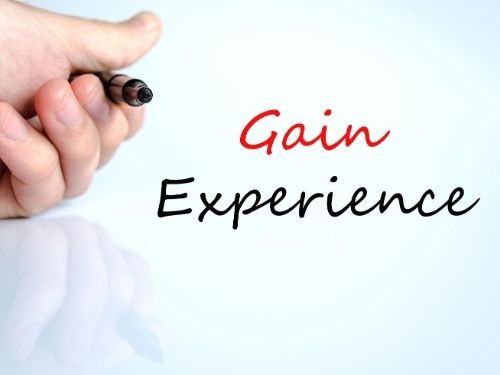 You must now create a portfolio to represent your work. Make sure to take high-quality photographs of the work you designed to allow clients to focus on your potential and present yourself as a creative and well organized professional. This could also include your sketches, your ideas on the wide variety of projects.
We recommend you to have your portfolio on the line media as well to increase your network and credibility.
After obtaining the license and certification as an interior education, you could advance your career by pursuing the other degree level. The master's degree helps in enhancing the skills and gaining in-depth knowledge of the subjects. You could also choose to specialize in specific fields such as sustainable design, spatial theory, corporate interior design, and designing historic spaces. 
The tip we give you is to attend as many workshops, conferences, and summits which are hosted by the International Interior Design Association and the American Society of Interior Designers and the Interior Design Society to increase your marketability.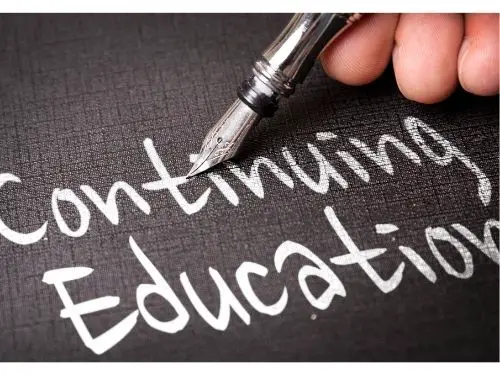 ---
Interior Designer Degree Levels
Associate
The associate's degree in a two-year program which offers 60 credit hours to the students to gain the basic education required to start off the career soon. It acts as a stepping stone to the bachelor's degree with easy transfer of credits. The first year of the program focuses on the introduction to design and fundamentals in drawing and drafting. While the second year concentrates on the architectural lighting, color theory, and furniture history in addition to introductory business and marketing concepts.
The associate's degree helps in giving the introductory knowledge on the history of designing concepts that help you pursue your career as an interior designer. They are,
Modern Architecture & Design
Design history and different styles

Adapt past designs for present use

Interior and exterior design
Objectives
Modernization of styles 

Knowledge of the design history and styles

Use the knowledge on past designs to create a new design for the present

Foundational knowledge in design history and different styles
History of Building Types
Evolution of common spaces.

Modernization of existing buildings

Different types of buildings
Objectives
Adapt the historical designing concepts to present

Recognize the evolution of spaces

Framework for understanding the modernization of existing buildings
Drawing
Multiple drawing techniques

Immersion in architectural drafting

Digital drawing software
Objectives
Familiarity in drawing tools and techniques

Creating drawing drafts and multi designs according to client needs

Use technology and software to create accurate drawings.
Bachelors
We know that the bachelor's degree is the minimum requirement to become an interior designer, students learn the technical, business, and aesthetic skills in the four-year program. The program offers 120 to 160 credit hours where students can learn diverse courses such as drafting, design, 3D imaging, and space planning with the practical experience on project management, marketing, sales, and business development required for an entry-level job.
In the four-year program, students learn diverse coursework which prepares students with the minimum education required to enter into the professional field,
Design Theory
Historical influences on design approaches

Mindset of influential practitioners

Create designs relevant to present
Objectives
Historical influence on modern designing

Evolution of the design approaches to various projects

Understand how to renovate the existing spaces to create a better design to impact on the present.
Textiles for Interiors
Estimating yardage and selecting fabrics

Outfitting protected properties

Maintaining fabric properly
Objectives
Hands-on experience on the selection of fabric for specific projects 

Estimation of yardage

Maintenance of fabric property
The Business of Interior Design
Effective handling of clients and negotiations

Develop client proposals

Communication skills
Objectives
Handle clients and manage the negotiation

Customer relationship management

Pitching the new ideas by conceptualizing the client requirement

Interacting well with clients to visualize their ideas and requirements.
Masters
The master's degree in interior design is a two-year course that gives the courses to specialize in a particular field of interest. You could gain the benefits of enhanced researching skills, understanding the niche areas, analyze the scope of a vast industry, and stand out in the market of employment.
Residential Interior Design
Kitchen Design

Bathroom Design

Accessibility Design
Objectives
To works with a variety of clients to improve their homes

Understand the unique needs

Requirements for designing safe, warm, and inviting domestic spaces
Restoration and Preservation
Landmark Design

Historic Residential Design

Museum Consultant
Objectives
To work with a wide spectrum of historic spaces

Gain knowledge of preservation protocols

Special measures to maintain the integrity of historic designations
Commercial Design
Healthcare Facility Design

Corporate Office Design

Government Building Design
Objectives
Gain knowledge of ergonomics

spatial development

Accessibility regulations
Doctorate
A Ph.D. in interior design helps students to learn the artistic techniques and principles to the professional designing, equipping, planning, and furnishing of residential and commercial spaces in-depth. This degree fetches your jobs with higher positions in academic and administrative positions in higher education and research; government and education consultation practices.
Design Methods
Developing design proposals

Document issues of the design process

Space planning and drawing Diagrams
Objectives
Solving problems by intervening

Designing and developing a standard designing process
Interior Design Systems and Practices
Use of space and durability

Architectural products

Codes and regulations
Objectives
Operating an interior design business

Issues related to living environments

Principles and elements of design
Design Planning and Analysis
Discovering and Defining Neighborhood

Past planning practices

Design process
Objectives
Accessible

Cost-Effective

Historic Preservation
Certificate
You could also choose the online certification program to become an interior designer. The online degrees are different from traditional programs at colleges and universities. This gives you an opportunity to learn the courses sooner with a flexible study plan. You could complete your coursework while gaining experience concurrently. There are many renowned interior design programs offering online learning options for students seeking a non-traditional education. Still, anyone interested in obtaining a degree online should do some research before enrolling at an institution.
Professional Practice
Setting Up Business

Managing Projects

Sketchbook studies
Objectives
Basics of professional interior design practices

Business standards and ethics

Importance of sustainable design
Construction of Interiors
Foundations and External Walls

Structural Materials

Building Survey and Measured Drawings
Objectives
Preconstruction and construction services

Improvement and interior renovation

Physical components of building construction
A History of Interior Design
Early Historical Styles

Towards Stylistic Variety

The Modern Age
Objectives
Gothic cathedrals and Renaissance palaces

Grand civic spaces of the nineteenth century

Interiors of modern skyscrapers
---
Interior designer's salaries
According to the Bureau of Labour statistics, in 2020 the average salary offered to an interior designer is about $46,551 annually and it typically ranges between $36,911 to $51,048. The salary earned depends on the education, certification, period of experience, and additional experience.
Job growth
The employment opportunities for an interior designer are projected to grow by about 4 percent during the period of 2018 to 2028, which is faster than the average growth of other jobs.
The career opportunities develop as the designer responds to customer expectations and also create spaces that can be easily navigated. There is scope for environment-friendly designing of spaces at home and office workspaces.