How to become a Lawyer
This article provides in-depth information into What is a Lawyer? What Lawyers do? Degrees for Lawyers, Steps to become Lawyer and much more.
A lawyer is a professional who is qualified to represent clients in legal issues as well as disputes, he advises his clients about the law. A lawyer is also called an Attorney who acts as an advocate to represent his client in a civil or a criminal issue and an Advisor where he advises his clients about the rights and laws to solve their issues.
Here everything you need to become a successful lawyer, the steps are, 
Earn a bachelor's degree
Clear the Law school admission test-LSAT
Complete the Law degree
Clear the BAR exam
Enter into the profession
The job requirements and the outlook of law careers are listed below,
| | |
| --- | --- |
| Career Title | Lawyer |
| Degree Requirements | Law Degree |
| Job Growth (2018- 2028) | 6% |
| Experience required | 2 years |
| Salary (2020) | $121,801 |
| How long to become a Lawyer | 8 years |
| Required Skills | Attention to Detail, Communication, problem-solving, Confident |
What does a Lawyer do ?
They participate in a number of cases regarding the disputes for the property, family law, corporate law, criminal law, and others.
They conduct research on and collect suitable evidence to present at the hearings

Learn about the laws related to the case 

Communicate with the clients to and provide general advice 

Interact with colleagues, judge, and others involved in the case on behalf of their clients

Prepare the rafts and file legal documents, wills, contracts.
---
Steps for becoming a Lawyer
1
Earn A Bachelor's Degree
A bachelor's degree in any subject is the minimum education required for this profession. There is no particular field to be chosen or recommended by the American Bar Association(ABA) for this program. But are required to keep a minimum GPA of 3.00 and above. Every field is eligible for pursuing the profession and for a student interested in property law can choose computer science, electrical engineering, biology, mathematics.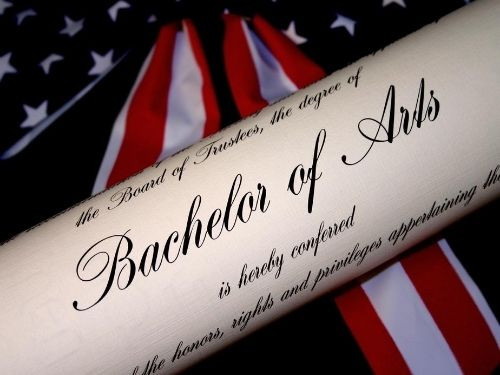 2
Clear The Law School Admission Test (LSAT)
Every student must clear the Law School Admission Test which is approved by the American Bar Association(ABA) while pursuing an undergraduate degree. The test includes sections with objective type questions to test reasoning, logical thinking, comprehension, information management, and augmentation. Your financial aid could also depend on your scores in LSAT.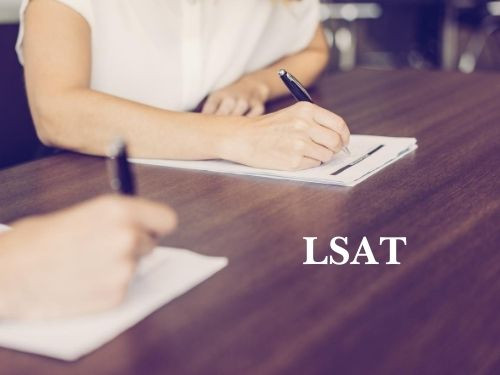 After getting the undergrad degree and clearing the LSAT, you now aim for the Juris Doctor(JD) law degree which is a three years program for a full-time study. This degree includes courses such as constitutional law, contracts, property law, civil procedure, and legal writing. Students can also choose areas to specialize such as tax, labor, corporate law. To take up the BAR exam, you must graduate from an accredited law school.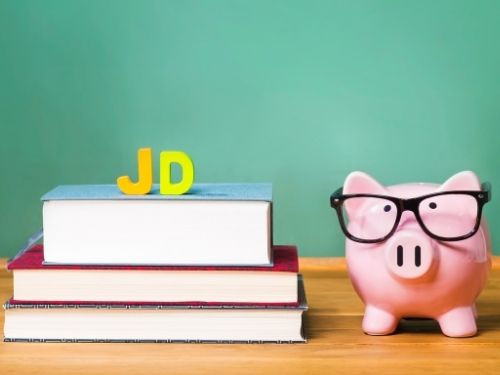 Finally, lawyers take up the BAR exam to earn the license where the passing probability is 40 percent. It consists of two sections, first is completing the Multistate Bar Examination and second is a written exam that tests your knowledge on legal matters. In addition, there is a background, character, educational verification to obtain the license.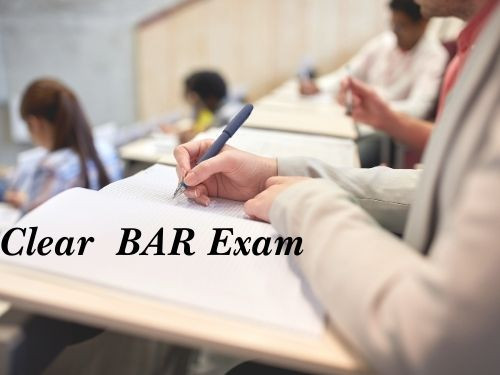 5
Start Your Career With A Job
You can get hired as a lawyer and as a fresher, you work as an associate and in teams. After a few years of experience, lawyers can become a partner at a firm or start practicing by himself by moving to the legal department. You can also continue your education at the masters and doctoral level as some common degrees are, Master of Law (LLM) and Doctor of Philosophy (Ph.D.).
---
Lawyer Degree Levels
Bachelors
The path to becoming a lawyer may be varied and you must start with the pre-law program at the undergraduate level. You can start with a Bachelor's degree in any discipline which is the minimum educational requirement for the lawyer's profession where the program is accredited by the American Bar Association (ABA). Some areas considered by the student are philosophy, economics, political science, journalism, and math. Students are required to maintain their  GPA above 3.00 to have more chances to clear the LSAT.
Peace and Justice Studies
Major in International Relations

Political Science

History, Religion or any other major
Objectives
Identify and practice effective skills for resolving conflicts over injustice

Examine theories concerning conflict
Restorative Criminal Justice
Governmental frameworks

Authoritarian to democratic

Constitutional law

Political parties
Objectives
Helps to think critically

To better understand how leaders make decisions

Practical inner-working of government
Masters
While most ace degree programs are the first level of a graduate degree in a subject, a Master of Laws is actually the law degree that is finished after a Juris Doctor degree.
An ace of law degree program takes a year to finish considering full time and an understudy may have practical experience in a particular region of the law, for example, natural law, human rights law, tax collection, or innovation law
American Business Law
Maritime law

Including marine insurance

Carriage of goods

Charter parties
Objectives
Marine navigation

Salvage

Maritime pollution

Seafarer's right
Agriculture and Food Law
Land-based food

Fiber

Energy production systems

Marine-based aquaculture
Objectives
Development and delivery of authoritative, timely.

Agricultural and food law research and information
Bankruptcy Law
Examines the debtor-creditor relationship

Difference between voluntary and involuntary bankruptcy

How to prepare the most important bankruptcy forms.
Objectives
Purpose of bankruptcy

Demonstrate how to access the bankruptcy code

Identify the elements of a proof of claim
---
Advanced law degree
After the undergrad degree, you can choose the advanced law degrees by clearing the LSAT  which is to test the abilities of the student. A Juris Doctor (JD) diploma is important for your career and then passing the BAR exam makes you be professional. The various advanced law programs you can choose are:
Juris Doctor (JD)

Master of Laws (LLM)

Doctor of Philosophy in Law (Ph.D.)

Doctor of Jurisprudence (JSD)

Doctor of Juridical Science (SJD) or Doctor of the Science of Law (JSD)

Doctor of Comparative Law (DCL)
Juris Doctor degree
 The commonality among advanced law degrees is the Juris Doctor degree which is accredited by the ABA. This degree takes about three years to complete for a full-time study program. The program provides a broad understanding to the students about the latest legal systems introduced and general courses to give a foundational understanding of the law and legal procedures.
Some concentrations offered by this program to interested students are in areas such as public law, advocacy, business law, appellate law, or international law.
The electives you can choose at the program are:
Intellectual property

Administrative law 

Legislation and regulation

Corporate practice
Masters of Laws(LLM)
The Master of Laws (LLM)is a program designed for students to further advance their career and can be started after completing the JD degree. The program takes one year to be completed for a full-timer but students can also choose this for part-time and also concurrently work as an attorney. Usually, lawyers choose this career to become judges,  lawyers, law professors, and government officials. This program offers 20 to 26 credit hours with flexible studies.
Doctoral degree
The doctoral degree is a program available for professionals who are interested in research and the career opportunities at this stage are very competitive. It is not surprising if the law school chose only one or two candidates each year. It is considered as the highest degree to earn in law and there are four options available. They are,
Doctor of Philosophy in Law

Doctor of Jurisprudence

Doctor of Juridical Science

Doctor of Comparative Law
Concentrations to be considered by a lawyer
Academic concentrations: The academic knowledge on the laws and procedures are gained by respective coursework along with the development of additional skills, the courses offered are, 
Juris Doctor degree:
In the three years program, the first two years concentrate on the electives and introduction to core skills whereas the third year concentrates on specialized topics. Some courses offered are,
Legal skills
The course introduces research, legal analysis, procedure, legal writing, negotiation, interviews the clients, and improves on their oral skills.
Skills acquired:
Conduct legal research to obtain information

Record and documentation of the client's bills, wills, and motions

Learn E-discovery

Learn Dispute resolution process
Contracts
Students are introduced with the basic laws and principles related to the contract, its terms, creation, termination, and alteration.
Skills acquired:
Investigate the background of the contracts, trusts, and terms

Creation of contracts and its acceptance

Solving issues against the contracts
Civil procedures
This is a course offered in the first year of the program which deals with the study of trial litigation, discovering the law procedures, jurisdictional rules, and commencement of law through final judgment with classes and assignments.
Skills acquired:
Understand the civil law procedures

Rules of the civil proceedings

Here the final verdict by the court with suitable procedures

Process civil transaction
Constitutional law
This course focuses on the constitutional laws of the government, its history, and the basis of the U.S. Constitution and the structure of the legal system.
Skills acquired:
Understand the Constitutional amendments and Constitutional interpretation.

Interpret the constitution and apply it to modern-day law

Understand the national and state power and legal systems
Torts
This course offered in the first year involves the examination of the civil liabilities,  issues regarding legal compensation such as medical malpractice and tort reforms.
Understand the civil liabilities

Know the legal rules in tort area of practice

Determine the compensation for the harm caused intentionally or unintentionally
Lawyer's salary
In the United States, the average salary offered to a lawyer is $121,801 per year and it can vary from $58,649 to $252,953 depending on the education, certification, skills, and amount of experience they have.
Job growth
According to the Bureau of Labor Statistics, the employment opportunities available for a lawyer is estimated to be increased by 6 percent, i.e, 50,100 new jobs to be added during the period of 2018 to 2028. The current job openings available for the lawyers are 823,900 and expected to increase gradually.