How to Become a Nun
This article provides in-depth information into What is Nun? What do Nuns do? Degrees for Nun, Steps to become Nun and much more.
Nuns are women who devote their lives to the service of their religion. Nuns in the United States are typically practitioners of the Catholic faith, but other faiths, such as Buddhism and Orthodox Christianity accept and support nuns as well. A nun's duties depend on her religion as well as the order she joins. Nuns take vows that vary by faith and order, but often involve dedicating themselves to a life of poverty and chastity. Some nuns devote themselves to prayer, while others, known as religious sisters, serve their community by helping the poor, teaching in schools, or providing health care.
Here is an article that focuses on everything you need to know about becoming a nun, keep reading, 
Get educated with a bachelor's degree as a minimum
Contact mentors
Join a religious community
Work with a Vocation director
Complete your training
Take first and final vows
Further details as tabulated as follows,
| | |
| --- | --- |
| Career Title | Nun |
| Degree Requirements | Bachelor's degree |
| Experience required | 1 year of training in religious communities |
| Salary (2020) | $42,100 |
| How long to become a Nun  | 5 years |
| Required Skills | Communication. Compassion, Connect with people |
What does a Nun do ?
Nuns play an integral role in the Catholic faith by providing assistance to the priest, community, and convent. They also serve as a model of a devout believer by making a commitment to the church through sacred vows.
To offer herself to the Lord through sacrificing and devotedly give all herself in serving people and every mankind.

To pray for those who needed prayers for a better life to fulfill.

Help and give support to those who are truly needy.

Promote good deeds and good values by showing the right attitude and being a great inspiration to the many.

To help the church in all the activities that matter to the welfare of the many.

Assist the church and the nation as well for the benefits of the humanity.

Follow strictly the rules and regulations that are mandated by the highest church.

To abide by their promises while they were ordained as nuns.
---
Steps for becoming a Nun
The most important place to begin is to pray (or continue praying) about this call you sense. Spend more time in prayer and/or be more intentional in the prayer time that you already have. Review your day and ask God to help you see how God has been with you in the daily stuff of life. Read scripture, particularly the stories of people trying to figure out how God is calling them and how they can respond. Participate in the Eucharistic Liturgy, attend to a bible study or faith-sharing group, pray with others who can encourage and support you.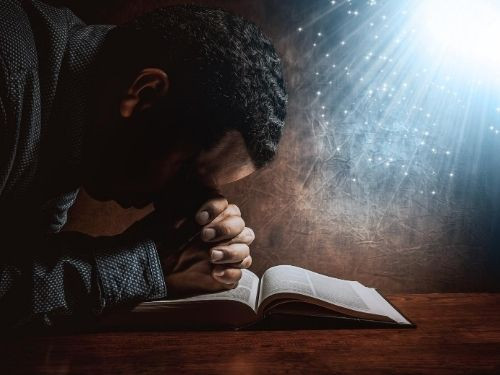 Getting to know nuns personally is a very important step in becoming a nun because each one is an example of how to live religious life for real. Also, interacting with nuns gives you a chance to begin to imagine yourself as a nun and see how it fits.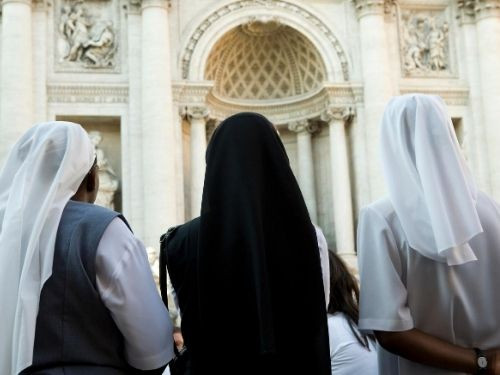 Start talking to trusted people about your attraction to religious life. These mentors could be family or friends. Talk with friends whom you know that will be supportive of you while you explore religious life and this feeling of being called to become a nun. You may also consider talking with someone like a nun or a priest or a chaplain. There are many leaders in parishes and schools that are there to listen and encourage you on your spiritual journey. A more intense way of doing this is by looking into spiritual direction. A spiritual director is someone who is trained to help you discern, think, and pray about how God is moving in your life.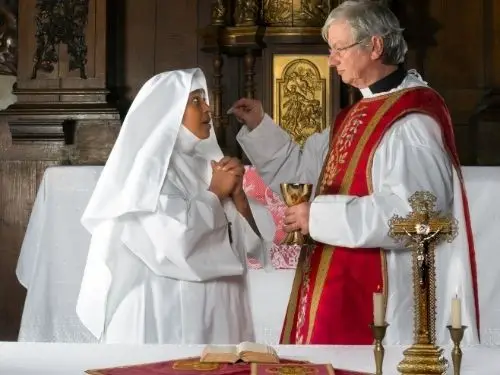 4
Contact A Religious Community
You'll know when it's the right time for you to move from learning about nuns and religious life to formally exploring religious life with a specific community. It can be a leap of faith making this transition. Religious communities know that it can take a while for people to get to know them and religious life in general. They welcome you where you are at and are there to help you discern if God is calling you to their particular community.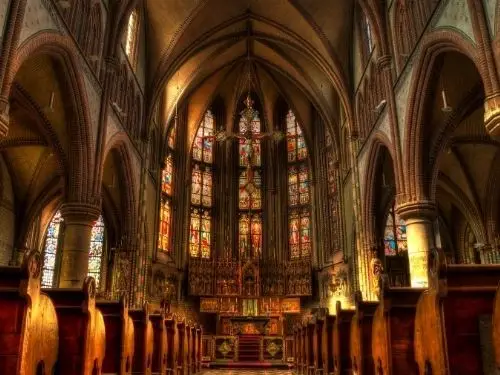 5
Work With The Vocation Director
The vocation director of a particular religious community is the official person who helps you to get to know the community and to discern God's call in your life. The Vocation Director is a member of the community that you are considering joining. Her job is to help you get to know the community and to help the community get to know you. She'll be the one that leads you through all the formal steps of becoming a nun within that particular religious community.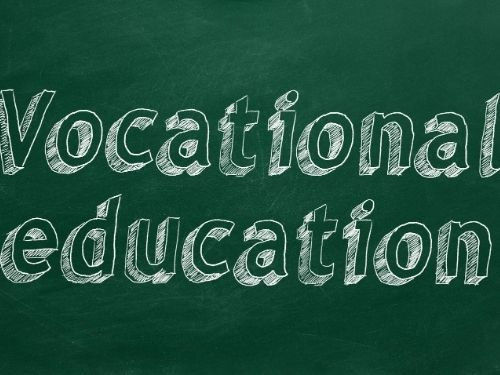 Once you and the community have discerned that yes, in fact, God is calling you to one another, you go through the formal steps of joining. These include:
Aspirancy / Pre-Candidacy

Postulancy / Candidacy

Novitiate

First Vows

Final Vows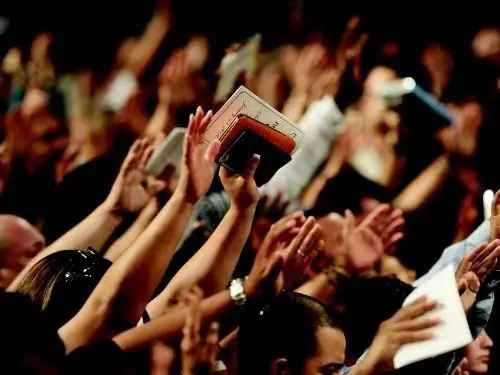 ---
Nun Degree Levels
Associate
Although there are no educational requirements, many nuns and monks study in college so that they can be of greater use to their communities. Whether you are drawn to religious studies due to your personal faith or an interest in the cultural aspects of religion, an associate degree in religious studies can be a fulfilling degree option.
Christian worship
Christian Worship through the centuries

Culture, Piety and the Current Worship Spectrum

The Heart of Worship
Objectives
Experience more deeply the privilege of offering public worship to God

Learn how to be perceptive participant-observers in worship services of other traditions

Articulate key biblical and theological foundations of Christian worship
Introduction to literature of the Bible
Genesis

Exodus

Leviticus, Numbers, and Deuteronomy
Objectives
Articulate the place of scripture in the life

Understand and apply historical, literary, and theological approaches

Develop a method of exegesis consistent with nature
World religions
Myth and ritual in the primal religions

Hinduism: Paths of action, knowledge, and devotion

Christian origins
Objectives
Demonstrate an understanding of the central beliefs and concepts of major living religious traditions of the world

Demonstrate familiarity with the structure and ritual life of religious communities

Demonstrate a basic grasp of the methodology of the study of religion
Bachelors
A college degree is not an absolute prerequisite; however, many religious communities do encourage that you have at least a bachelor's degree prior to entering. A bachelor's of social work degree provides students with the knowledge and skills needed to prepare for a professional career as a social worker. Bachelor of Social Work (BSW) and Bachelor of Art in Social Work (BASW) programs generally offer students a broad foundation for generalist social work practice.
Community resources
Family Profile

Community Resources

Community Service Project
Objectives
Understanding Families

Understanding Family Diversity

Parent Education and Family Life Education
Modern social problems
Bases of Inequality

Power, Privilege, and Oppression

Individual Action and Social Change
Objectives
Critically examine social problems

Understand systems of power and how they intersect to create social problems

Seeing how the world is socially constructed
Social work practice
Introduction to Social Policy

Social Work with Ethnic and Racial Groups

Methods of Social Work Research
Objectives
Apply social work ethical principles to guide professional practice

Engage diversity and difference in practice

Apply knowledge of human behavior and the social environment