How to become a Nutritionist
This article provides in-depth information into What is a Nutritionist? What Nutritionists do? Degrees for Nutritionists, Steps to become Nutritionist and much more.
This article provides in-depth information into the field of nutrition. It answers questions such as: What is a nutritionist? What does a nutritionist do? What degrees do nutritionists need? What are the steps to become a nutritionist? Plus much more.
According to the CDC (Centers for Disease Control and Prevention), fewer than one in 10 U.S. adults and adolescents eat enough fruits and vegetables.
The standard American diet is high in added sugars, sodium, and saturated fats. These are known to have numerous detrimental effects on a person's health. 
By learning how to become a nutritionist, you can help people in your community adopt a healthier diet and lifestyle. Your main job will be helping people become happier and healthier. Doesn't that sound like a noble cause?
Nutritionists can find jobs in various settings, including schools, cafeterias, nursing homes, and hospitals. Many are also self-employed.
What does a Nutritionist do ?
One of the main job duties of a nutritionist is developing meal plans. To do this, they need to take both the cost and the client's preferences into consideration. 
A nutritionist evaluates the effects that a meal plan has on their client over time. They then change the plan as required to promote better nutrition.
Nutritionists can also talk to groups about diet and nutrition, plus the relationship between healthy eating habits and the prevention or management of specific diseases.
When you work as a nutritionist, you must also keep up with the latest nutritional science research.
Nutrition specialists
Within the overall occupation of nutritionist, there are several specialties to choose from.
For example, you could choose to become a clinical dietitian, community dietitian, or a registered dietitian nutritionist. 
A clinical dietician works in hospitals, long-term care facilities, and other institutions. They also provide clinical nutrition therapy. 
Management dieticians work in service settings such as cafeterias, hospitals, and food corporations and are responsible for planning meal programs, buying food, and in some cases overseeing kitchen staff. 
Community dieticians work with specific groups like pregnant women in settings like public health clinics, government and non-profit agencies, health maintenance organizations, and other settings. They educate the public on topics related to food and nutrition.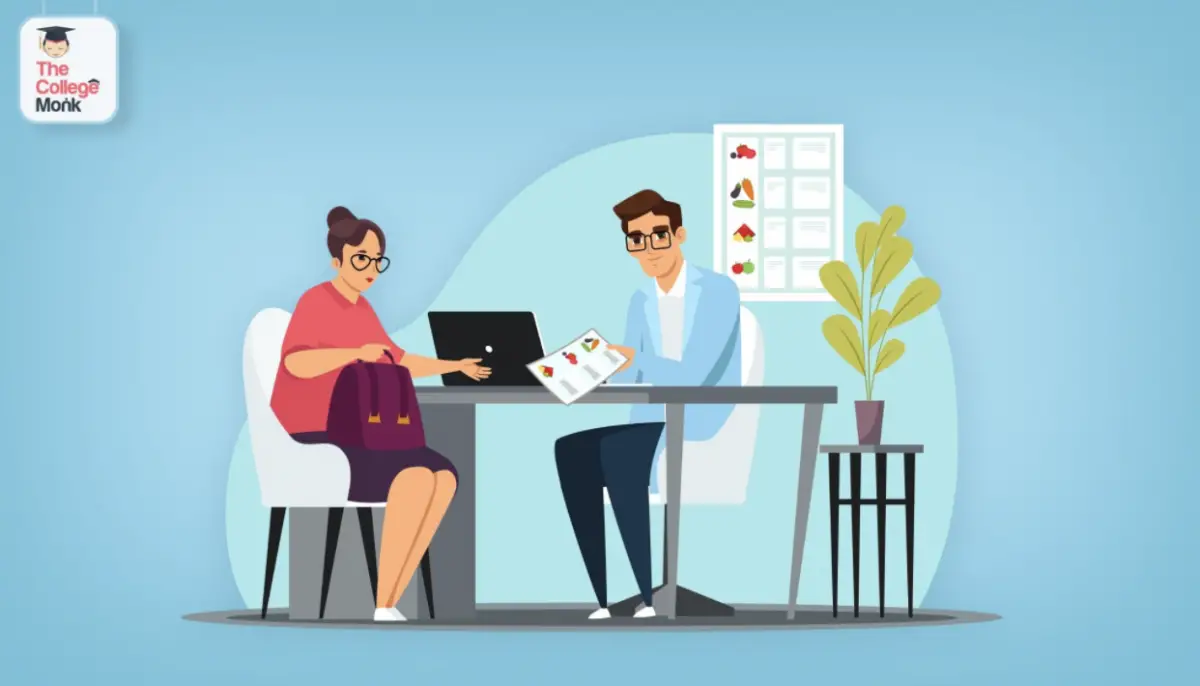 What is the difference between a dietitian and a nutritionist?
A nutritionist and dietician sound like interchangeable careers on the surface. However, while they both deal with diet, their qualifications and day-to-day roles can be quite different.
The main difference is that a nutritionist works primarily with individual clients, whereas a dietitian works more within the industry. 
A nutritionist helps people to achieve their health-related goals and live a more healthy lifestyle. They create exercise and diet plans for individual clients and support them with regular meetings. In addition, nutritionists hold clients accountable and make sure they're sticking to their diet plans.
Although a registered dietician can also work with individuals, their main focus is on larger organizations. 
A dietitian may work with governments, schools, and companies to create standardized nutrition programs for large groups of people. Dietitians may also work directly with doctors, personal trainers, or policymakers. They can provide nutrition to sports teams or any other group of individuals.
It can be a bit confusing, though, as there's a lot of overlap between the two career paths. A person can also be both a nutritionist and a dietitian. Someone who fulfills both roles is called a registered dietitian nutritionist.
---
Steps for becoming a Nutritionist
1
Obtain A Bachelor's Degree
The first step to becoming a nutritionist is to earn a bachelor's degree in nutrition, dietetics, health sciences, or related field of study including food science, microbiology, biology, the chemistry among others. Bachelor's degree program typically takes four years to complete. Prospective nutritionists need to complete a definite period of supervised training in the form of an internship during or immediately after the completion of a bachelor's degree.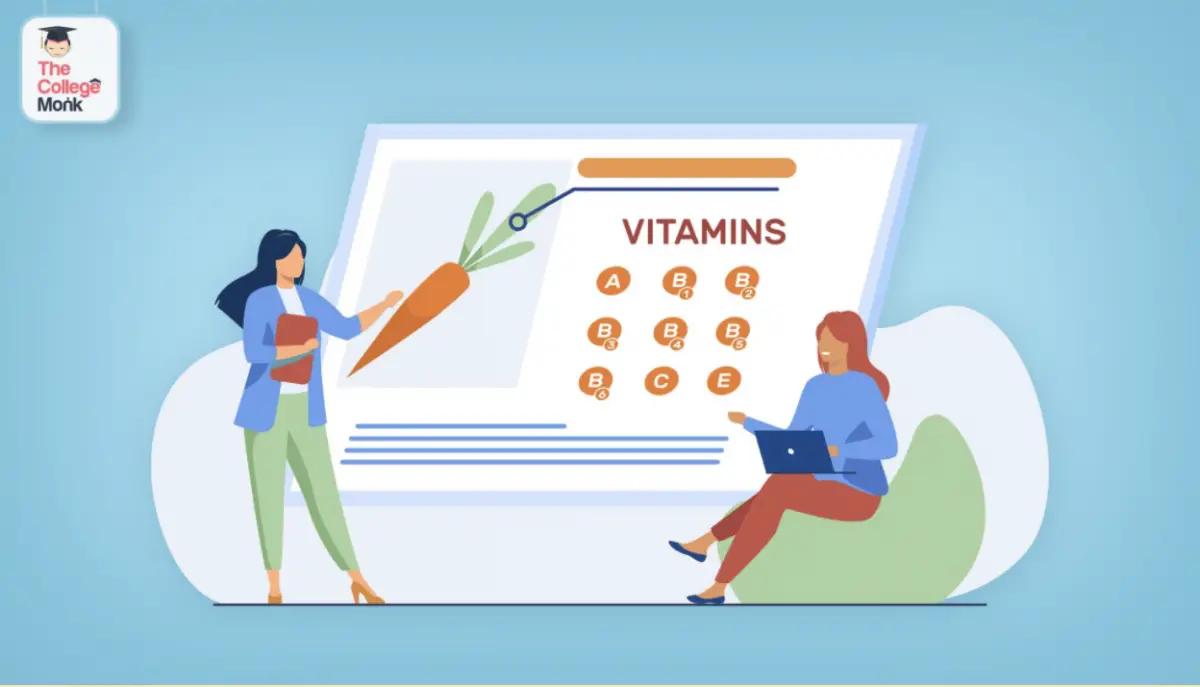 2
Earn Necessary Certification, And Licensing
The requirements for registration, certification, and licensing differ from state to state. While some states require nutritionists to take and pass tests to prove their mettle, many states require nutritionists to earn advanced certifications in order to practice. 
In order to get either credential Registered Dietitian and Nutritionist (RDN) or Registered Dietitian (RD) administered by the Commission on Dietetic Registration, candidates need to meet the following requirements:
Candidates must be graduates from an approved and accredited bachelor's degree program

Candidates must have completed a supervised practice program. 

Candidates must pass a national exam

Candidates must complete continuing education requirements
Nutritionists with master's or doctoral degrees and one thousand credit hours of experience may apply for and earn the Certified Nutrition Specialist (CNS) credential by the Certification Board of Nutrition Specialists.
After completing a bachelor's degree program and the necessary certifications and licensing for practice, the next step for a nutritionist is to land a job. While some get employed with hospitals, clinics, and other places like schools and cafeterias,  some opt to start their own private practice.
4
Earn An Advanced Degree
Advanced certifications and degrees although not compulsory, if pursued will allow nutritionists to earn recognized certifications through the CBNS. If CBNS requirements are met and candidates pass the exam, they will earn the credential CNS ( Certified Nutrition Specialist). 
Practicing Nutritionists needs to continue education throughout their lifetime of practice. Continuing education credits are a requirement for the renewal of license and certification.  The number of credit hours differs state-wise. For most states, candidates will have to complete around 75 continuing education credits every 5 years. 
---
Nutritionist Degree Levels
Associate
The associate degree of science in nutrition typically takes up to two years to be completed and lays the foundation for students who want to pursue a career in nutrition in the future. An associate degree program in nutrition not only gives basic idea of the discipline but also provides hands-on training that prepares them to work in the field. Although an associate degree doesn't earn students a license to practice those that want to start early can land jobs for the position of dietetic technicians working under the supervision of registered nutritionists. 
Normal Nutrition
Conducting food lab experiments

Carbohydrates, fats, and proteins

Nutrient analysis
Objectives
Provides an overview of the nutrition field

Principles of nutrition science

Nature and functions of carbohydrates
Modified Diets
Diets for medical conditions

dietary recommendations

dietary modifications
Objectives
Relationship between nutrients and body functions

Health and medical conditions

Diets
Nutrition and Fitness
body fat composition

dietary supplements

Exercise
Objectives
Relationship between diet and energy

Physical performance

Cardio
Doctorate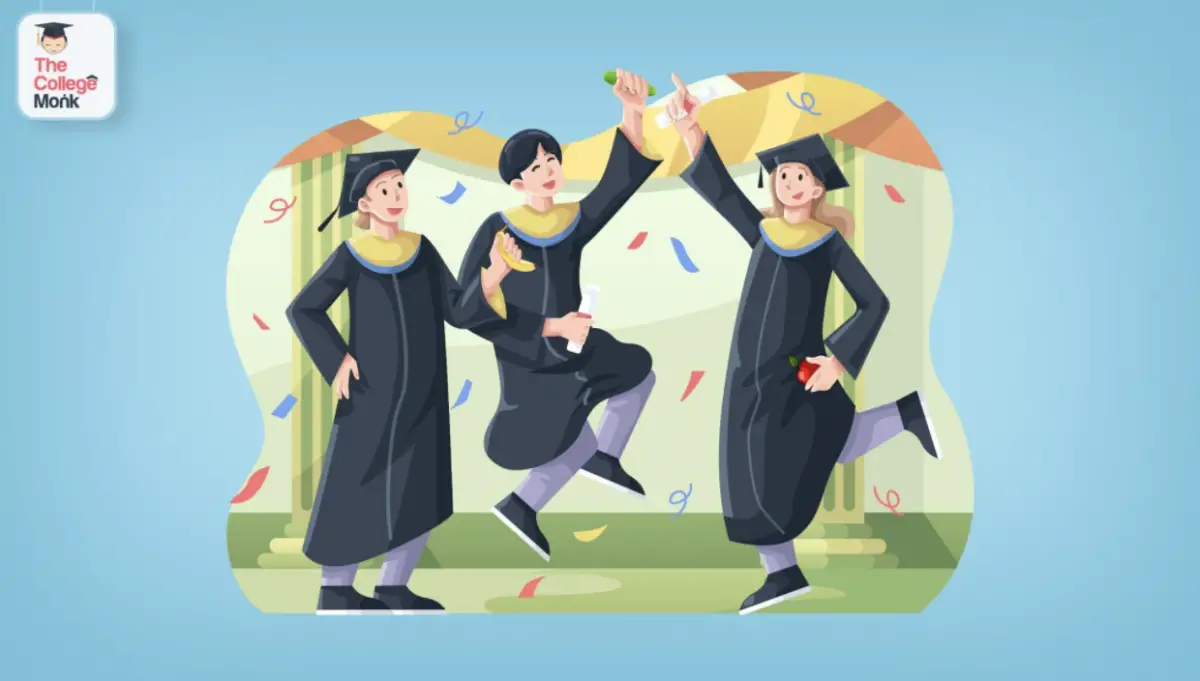 Practicing registered dietician nutritionists may want to pursue doctoral degree programs in nutrition to take their knowledge to the next level. 
A doctoral degree is completed after you have done a dietetic internship and you're fully licensed. Doctoral programs are focused on research and train students to contribute to the field by conducting original nutrition studies. 
A doctoral degree program typically takes anywhere between five to seven years of intensive research and study to be completed. Students graduating from doctoral degree programs often focus on careers in academia and research.
Eating Disorders
Recognizing eating disorders

Understanding obesity

Treating patients with eating disorders
Objectives
Problems associated with disordered eating in adults and children

Theories and biases regarding obesity

Biological, medical, nutritional, psychosocial, and cultural factors
Biostatistics
Analyzing public health problems

Conducting population research

Applying statistical methods to healthcare issues
Objectives
Use of statistics in understanding public health problems

Use of Biostatistics in the field of public health

Concept of statistical inference
Advanced Nutrition and Wellness
Food preparation, safety & handling

Protein, fat, and carbohydrates

Trends & issues in nutrition
Objectives
Provides an extensive study of nutrition

Food safety and sanitation

Personal hygiene
Certificate
A nutrition certification course provides students with tools to design an effective nutrition and supplement programs for patients and advise them on diet and exercises legally. Nutrition certificate program covers the fundamentals of the fitness and nutrition field, from creating targeted fitness routines and mastering flexibility training to planning healthy menus and developing effective weight-loss strategies
Nutrition and Healthy Living
Nutrition and the digestive system

Carbohydrates

The science of exercise and weight loss
Objectives
Scientific information on nutrition and disease prevention

Awareness of ways to preserve optimal lifetime health

Identify valid and reliable nutrition information
Nutrition Counseling
Understanding the person

Understanding the problem

Eliciting new behaviors
Objectives
Techniques for refining counseling skills

Reducing the risk of chronic diseases

Connection between health and nutrition
Plant-Based Nutrition
Nutrition and Society

Diseases of affluence

Plant-based in practice
Objectives
Following a plant-based diet and lifestyle

Prevention and reversal of diseases

Heart disease and diabetes
---
Salary of a Nutritionist
On average, a Registered Nutrition earns around $60,500 annually. The average starting salary for a fresh graduate is around $34,500 per year while the top ten percent may earn an annual average salary up to $77,500
Job Growth Of a Nutrition 
The job growth of Nutrition is projected to grow at 11%. There are many rewarding career prospects in the healthcare industry and the role of a nutritionist is on the boom given the aging population and increasing obesity problem in America. Jobs for nutritionists exist everywhere these days - in schools, hospitals, restaurants, wellness programs, public outreach programs, research labs among others.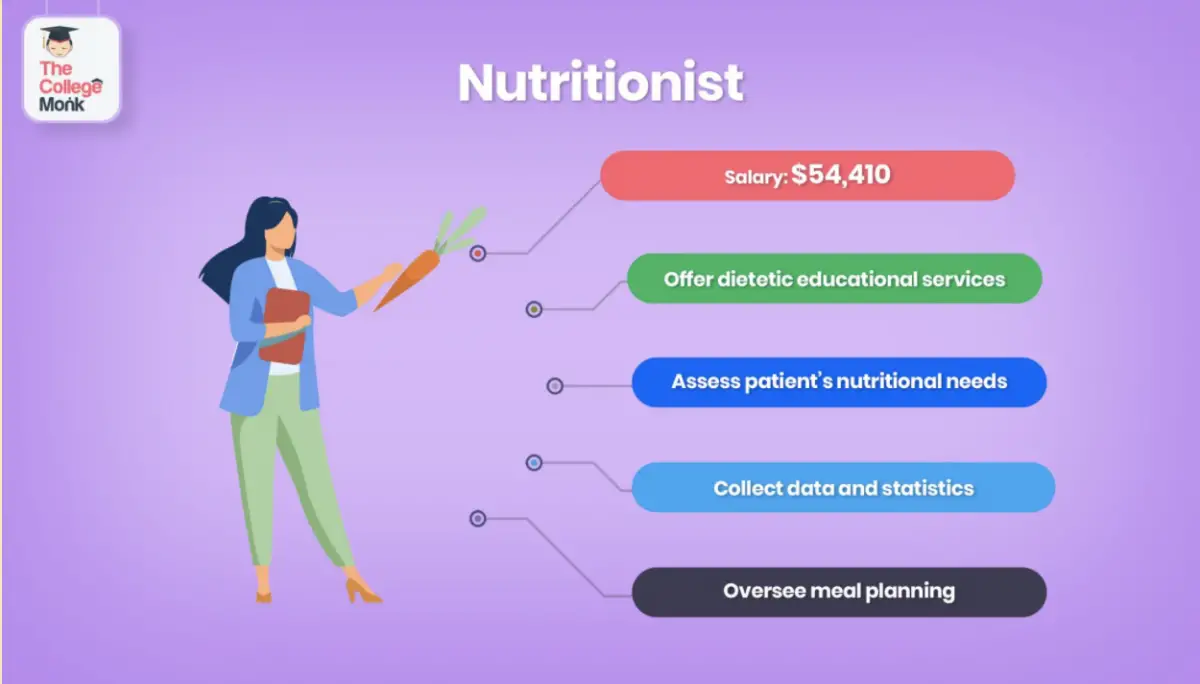 Job Concentrations for Nutritionist
Following are the job concentrations for a Nutritionist: 
Clinical Nutritionist:
As the term suggests, clinical nutritionists work in hospitals or clinical settings. Their KRAs include one on one situations not only with both inpatients and outpatients but also with their families in the process of assessing, designing, and implementing dietary strategies and nutritional therapies. Clinical nutritionists charts out diets for patients with medical issues like hypertension, diabetes and obesity. Sometimes clinical nutritionists are consulted for special cases where medical treatments like chemotherapy create food sensitivities.
Community Nutritionist:
Community nutritionists are employed by schools, community health clinics, recreational centers, health maintenance organizations (HMOs), and local, state, and federal government agency programs. Programs are designed for specific subgroups like children, at-risk families, and the elderly to address their nutritional issues.
Management Nutritionists:
Management Nutritionists work with institutions that depend on large scale food service operations to feed employees and the public. Nutritionists help in optimizing the performance of these facilities. Their responsibilities include recipe testing, menu planning, food sourcing and long term budgeting keeping intact the latest standards and recommendations for health and nutrition. 
Stand out skills for a Nutritionist
In order to excel as a nutritionist, the following skills are a prerequisite:
Organizational Skills: A nutritionist's job is hectic and usually doesn't fall under the 9 to 5 job. Sometimes caseloads can be heavy including client meetings, evening workshops, consultations with colleagues, papers to write, classroom lectures among another day to day work. It is important to be organized in order to be successful as a nutritionist.
Verbal Communication: One of the most important parts of a nutritionist's job involves listening carefully and conveying information to clients and their caregivers. A successful nutritionist will have good listening and verbal skills so as to avoid any sort of miscommunication.
Interpersonal Skills: Nutritionists meet people on a daily basis including consulting with other colleagues and meeting new clients. They must have a pleasant personality and share amicable relationships with everyone in their workplace.
Research Translation: Nutritionists often need to put complicated research findings and technical nutrition information in layman's words so that the research findings are easier to understand by everyone. It is a prerequisite especially for nutritionists working in community-based positions.
Conclusion
Learning how to become a nutritionist is the first step toward your new career. 
Becoming a nutritionist will give you the knowledge required to create meal plans for your clients, improve their eating habits, and more.
There are numerous levels of education available for aspiring nutritionists — these range from associate degrees up to doctorates. Your level of education will depend on the type of nutritionist work that you want to do day-to-day and your desired salary.