How to become a Social Worker
This article provides in-depth information into What is a Social Worker? What Social Workers do? Degrees for Social Workers, Steps to become Social Worker and much more.
A social worker helps clients handle everyday life problems. Their client base includes people who have issues caused by abuse, domestic violence, mental health, neglect, and parental substance abuse.
A social worker performs many different tasks on a daily basis, including administrative duties, counseling, interviewing clients and potential clients, and meeting with lawyers, among many others.
Here are the steps required to become a social worker.
Earn a bachelor's degree
Earn a master's degree
Obtain certification 
Aim at getting licensed
Land on a job
Some important details about social work are below.
| | |
| --- | --- |
| Career Title | Social Worker |
| Degree Requirements | Bachelor's degree |
| Job Growth (2018- 2028) | 12% |
| Experience required | 1 year |
| Salary (2020) | $64,773 |
| How long to become a Social worker | 4-6 years |
| Required Skills | Attention to Detail, Communication, Critical thinking, Active listening |
What does a Social Worker do ?
There are two kinds of social workers: direct service social workers and clinical social workers. The primary jobs of a direct service social worker include:
Assessing a client's needs, situations, strengths, and support networks to determine their goals
Advocating for and helping clients get resources that would improve their well being
Developing plans to improve their clients' well-being
Evaluating services provided to the clients to ensure that they are effective
Following up with clients to ensure that their situations have improved
Helping clients adjust to changes and challenges in their lives such as illness, divorce, or unemployment
Helping clients work with government agencies to apply for and receive benefits such as medicare
Identifying people who need help
Researching and referring clients to community resources such as food stamps, child care, and healthcare. 
Responding to crisis situations such as natural disasters or child abuse
A clinical social worker's day to day job includes:
Assessing a client's history, background, and situations to understand their needs, as well as their strengths and weaknesses.
Developing a treatment plan with the client, doctors, and other healthcare professionals
Diagnosing and treating mental, behavioral and emotional disorders including anxiety and depression
Encouraging clients to discuss their emotions and experiences to develop a better understanding of themselves and their relationships
Evaluating clients' progress and, if necessary, adjusting the treatment plan
Helping clients adjust to changes in their life such as divorce or being laid-off
Providing individual, group, family, and couples therapy
Referring clients to other resources or services, such as support groups or other mental health professionals 
Working with clients to develop strategies to change behavior or cope with difficult situations
Some clinical social workers work in private practice. Some work in a group practice with other social workers or mental health professionals. Others work in solo practice.
Some clinical social workers work in private practice. Some work in a group practice with other social workers or mental health professionals. Others work in solo practice.
---
Steps for becoming a Social Worker
1
Earn A Bachelor's Degree
For most entry-level jobs in the field of social work, the minimum requirement is a four years undergraduate degree in a related field like psychology, sociology, or social welfare.
The Council on Social Work Education (CSWE) also accredits undergraduate and graduate social work degree programs in social work in every state. Those that already hold associate degrees may be able to transfer credits and cut the time to graduate by two years. 
A future social worker must be prepared and well aware of the education requirements for a social worker in your area.
While earning a degree from a social work program, students will learn how to support people with social difficulties, addictions, behavioral issues, and other health services. They'll also learn to provide individual assessments, solutions, and treatment. 
Students pursuing a bachelor's in social work will also have to complete internships and practicums as a part of their degree program. Students are prepared for direct service positions such as caseworkers or mental health assistants.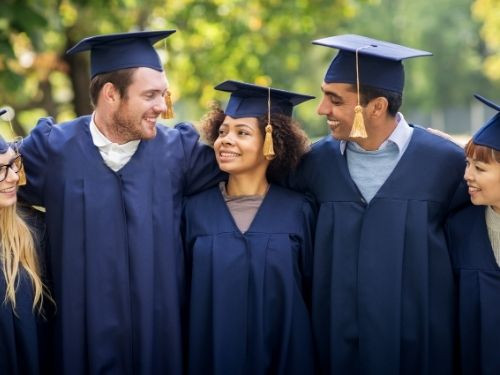 A master's degree in social work dives deeper into leadership, clinical, and more in-depth health-related issues. A master's degree is a must for those that want to become licensed clinical social workers. Usually, a master's degree program in the field of social work allows students to choose specializations such as administration or clinical, school, military, hospital, or community social work.
Professional practice is a significant part of a Master's program. Schools should be accredited by a regional accrediting board or other body approved by the US Department of Education. A Master's of Social Work typically takes two years to be completed.
3
Earn Your License And Get The Necessary Certifications
Students who opt for jobs in the field of social work as assistants or other entry-level positions may not require certification. However, most states require all social workers who work independently to be licensed. For clinical social workers, getting a license is a must.
To obtain licensure, candidates will have to meet the educational and experiential requirements and pass a test. In order to be able to renew a license, social workers must have 15-48 hours of continuing education relevant to the field. 
The regulations vary from state to state. You can ask the local Association of Social Work Boards for full details. Licensing regulations typically require a candidate to have a master's degree in the related field, clinical work experience under the supervision of a licensed social worker, a minimum of two years or three thousand hours of work experience, and a passing grade on the pertinent exams.
Once the necessary degrees, certifications, and licenses are obtained, the next step is to find a job. A candidate fresh out of school may not be able to find the exact position or concentration that they were looking for, but it is important to gather as much relevant experience as possible so as to be able to hone their skills in order to move up the ladder. 
Those who have already pursued a master's of social work will mostly be able to land a job in a higher position.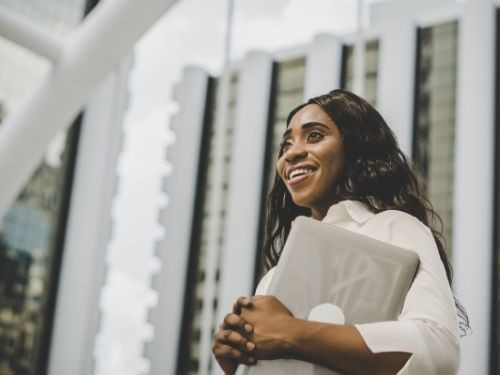 ---
Social Worker Degree Levels
Associate
An associate's degree prepares students for paraprofessional roles in the field of social work. Associate degree programs in social work typically take two years to be completed and are provided by community colleges. 
An ASW program provides the fundamentals for a social work career. Students learn about the history and development of social work and the code of ethics in the field of social work. Although candidates with an ASW degree are not eligible for being licensed Social Workers, a few states do allow ASW degree holders to become licensed social work assistants or similar support role positions. 
ASW degrees may help students to determine whether a career in social work is right for them before pursuing a four-year bachelor's degree.
Introduction to Social Work
The Emergence of Social Work as a Profession

Social Justice, Diversity, & Vulnerable Populations

Generalist Social Work
Objectives
Understanding of the role and functions of social workers

Awareness of National Association of Social Workers (NASW) Code of Ethics

Familiarity with professional practice and education
Introduction to Human Development
Science of lifespan development

Cognitive development in infancy

Socioemotional development in infancy
Objectives
Foundation in normal human physical, cognitive, and social development

Ability to compare and analyze individual cases
Introduction to General Psychology
The evolution of psychology

The research enterprise in psychology

Biological bases of behavior
Objectives
Background in research methodology

Understanding of behavioral patterns and their biological and social causes

Knowledge of learning and memory and the psychology of personality
Bachelors
Those who are interested in a career in social work should opt for a bachelor's degree program in social work. BSW typically takes four years to complete and is usually the first step to becoming a social worker. 
BSW degree programs include classroom education as well as field education. BSW students take general, liberal arts courses for their first two years of college and then choose a major in social work. Those who take up a major in social work take required social work courses, electives, and field education courses. Students have to complete compulsory internships and practicums in order to graduate with a BSW degree.
Statistics and Research for Social Workers
Scientific Inquiry and Evidence-Based Practice

Ethical and Cultural Issues in Social Work Research

The Research Process: Quantitative, Qualitative, and Mixed Methods
Objectives
Keen understanding of research methods and data analysis

Design of research projects

Knowledge of how to use appropriate methods, including descriptive and inferential statistics
The Child and the law
The Status, Rights, and Obligations of Children

The Child-Parent Relationship

Representing Children
Objectives
Knowledge of family law, divorce law, and juvenile criminal law

Be aware of lawyer's roles and ethical problems in representing children

Understand basic concepts of the law related to children
Health services and systems
S. healthcare system

Healthcare providers

Cultural Sensitivity and Awareness
Objectives
Coordinating healthcare appointments for others

Encouraging others to take charge of their own health

Finding services not easily accessible to all populations
Masters
An MSW degree is a must for those that want to become clinical social workers. While some choose to apply for an MSW immediately after completing their baccalaureate, most of the students are mid-level, professional social workers. The traditional MSW program requires two years to complete. 
Students learn more advanced theories and practical guidelines that would enable them to work more autonomously. Coursework focuses on building strong professional foundations and enhancing existing knowledge and skills needed to handle populations with various vulnerable life conditions.
Students also have to take field classes that allow students to work part-time for a social service agency in their chosen concentration, gaining valuable hands-on training and direct exposure to daily work. Generally, MSW is considered the terminal degree for social workers. Unlike psychology that requires a doctoral degree to provide clinical services to clients, social workers are trained for clinical work at the master's level.
Chemical dependency and social work practice
Definition of Addiction

Social work providers of substance abuse with different cultural groups

Screening, Assessment, and Diagnosis of substance use disorders
Objectives
Talking to others about their addictions

Arranging intervention or prevention opportunities

Understanding of addiction as a mental illness
Social welfare policy and services
The philosophic and practical basis for social welfare provisions

The history of the social work profession

Policies and Services
Objectives
Understanding of the types of social welfare services and agencies to contact

History and philosophy of social welfare plus past and current policies

Confidence in encouraging individuals and communities to work with the welfare system and better their own lives
Health and mental health policy
The social construction of mental illness

Labeling and Treating Mental Illness

Institutionalization and The Reaction
Objectives
Understanding of physical and mental healthcare policies

Ability to provide or coordinate care and services for individuals and communities

Healthcare factors such as cost, access, and allocation of resources
Doctorate
A doctorate in social work prepares the student to work in advanced clinical practice. As opposed to a Ph.D. that focuses more on research studies, DSW focuses more on clinical practice and leadership. 
Many colleges and universities offer DSW programs. Students in a doctoral program should choose program content carefully and see that they consider programs that include advanced practice components. A doctoral degree may also help in getting advanced and supervisory roles in highly competitive job markets.
Students pursuing a Ph.D. in social work typically engage in social work research at the university level. Earning a Ph.D. prepares students for academic, teaching, and research positions at universities. Students pursuing a Ph.D. in social work typically opt for careers in academia and research and less in clinical practice.
Theoretical bases of social behavior
The function of infant-mother attachment

Child characteristics and parenting styles

Social roles in childhood and early adolescence
Objectives
Critical analysis of human behavior and lifespan development

Systems theory

Knowledge of behavioral theories for health, illness, and disorders and for groups and organizations
Social work and diverse populations
Generation in US

Religion/spirituality/agnosticism/atheism

Socio-economic status
Objectives
Advanced cultural and social diversity theory

Interacting with individuals and communities of diverse cultures and backgrounds

Empowering populations in personal and social ways, promoting the cause of human dignity and social justice
---
Salaries
The average annual salary of a social worker is $49,500 approximately. The lowest-earning 10% make around $31,000 per year, while the top 10% of earners make around $84,500 per year. The most important determinant of a social worker's payscale is their level of education. Higher education, higher is the salary.
Job Growth
The overall employment rate for social workers is expected to grow at 11% from 2018 to 2028 as per the BLS. The driving factor for the rise in employment opportunities can be attributed to the increasing demand in health care and social services.
Concentrations to consider for a social worker
The following are the concentrations to be considered in the field of social work:
Licensed clinical social worker (LCSW) or direct practice:
This concentration helps students develop skills to identify, evaluate, and treat different mental and emotional challenges that an individual may face. 
Clinical social work generally emphasizes a person in an environmental approach that aims to help people understand and address their psychological, emotional, and behavioral problems within the context of their family, professional lives, and social circles. Students here take classes such as Cognitive Behavior Therapy, couple therapy, and group therapy.
The median LCSW earns about $59,000 per year.
Clinical or direct practice:
Clinical practice is systems-driven. It involves working with key public and private sectors to address critical social issues. Areas that are typically explored are community empowerment, social welfare and policy, and social and economic justice.
The median direct practice social worker earns about $59,000 per year.
Generalist:
In this concentration, students gain knowledge and experience in both clinical and community-focused social work practices. As generalists, students do not typically develop deep expertise in either area. 
Advanced generalist programs may be advantageous for students who want knowledge of and training in both macro and micro-level social work. 
The median generalist social worker earns about $59,000 per year.
Community development, management, administration, and policy:
This concentration basically trains students to understand how social problems develop and persist at the local, state, and national levels and how to address these problems through various strategies. 
At the macro level, social workers are trained to help people collectively through community mobilization, education, and political advocacy. Students who pursue one or more of these macro-level concentrations may work in settings such as non-profit human services agencies, community centers, and political advocacy organizations.
The median macro social worker earns $60,295 per year.
Healthcare social worker
Healthcare social workers typically work at hospitals or at other healthcare institutions. They help provide patients and families with the support they need to cope with chronic or acute diseases, terminal illnesses, or the passing of a loved one.
A medical social worker may also advocate for patients and help them overcome barriers to receiving care. For example, some patients may not be aware of the care available to them, be unwilling to accept some care without explanations of what it entails, or have other obstacles in their way.
This role requires significant amounts of empathy. Background knowledge in general medicine will also be helpful as you'll encounter people with many different health problems.

The median healthcare social worker earns about $57,630 each year.
School social worker
School social workers typically work at the elementary and high school levels. They spend their time working with children and teenagers in an educational setting.
These social workers will help assess students' mental health and assist those who are having mental health issues. They may also help the school come up with a plan to address behavioral problems and other classroom disruptions.
As a school social worker, you'll interact closely with teachers and families to help them understand the problems that students are facing and techniques and strategies for dealing with those issues.
The average school social worker earns just over $49,000 per year.
Occupational therapist
Occupational therapists help people do the things that they want and need to do. Many people, for many reasons, struggle to accomplish tasks that they either have to do to lead a fulfilling life or that they want to do for any other reason. 
For example, someone with a disability affecting their fine motor skills may struggle to do things like tie their shoes or open a jar.
Occupational therapists support these people and come up with individualized plans to help them reach their goals.
Because occupational therapy combines social work with some aspects of physical therapy, a basic knowledge of medicine and physical therapy is very useful for occupational therapists. 
Many occupational therapists work at schools so they can assist students, but they can work in almost any setting where they can assist patients. 
The median occupational therapist earns $78,520 per year.
Physical therapist
Physical therapy is a more physical medical position, but many of the skills that social workers learn are highly applicable to physical therapy, making it a great role for people who want to bridge the gap between physical and mental health.
Physical therapy is all about helping people gain or regain physical health and mobility. 
For example, someone who breaks a leg may go through physical therapy to help strengthen that leg as it heals, ensuring that they regain a full range of movement and the ability to use that leg the same way they did before it broke.
Physical therapy is often a frustrating and painful experience, especially for those who experience severe injuries. It can take months or years of exercise to regain the abilities they had before their injury. This makes the empathy that social workers learn essential for physical therapists.
Physical therapists can work in many different settings, including hospitals, private practices, schools, gyms, and nursing homes. 

The median physical therapist earns about $72,000 per year.
The 5 essential skills for a social worker
Following are the stand out skills of a social worker:
Active listening 
Social workers must pay attention to and have the ability to recall conversations with clients if need be. It is important for a social worker to be a good listener as it helps establish trust and respect so that clients feel comfortable enough to confide in their social worker. Active listening helps build a therapeutic alliance between the client and their social worker.
Critical thinking 
Social workers are supposed to make important decisions based on a thorough understanding of the client's needs and situation, the available resources, and applicable law. Critical thinking skills allow a social worker to make those decisions. Clients seek help for problems in various domains of their lives. Being able to think critically and creatively allows a social worker to make the best decisions.
Empathy 
Social workers need to have an understanding of others intellectually, culturally, and emotionally. Without understanding and empathy, it is almost impossible for social workers to understand their clients. Being empathetic helps you imagine yourself in someone else's situation and to feel the pain that the other person is experiencing. Social workers are naturally empathetic, but practice makes a man better. 
High EQ 
Most social workers already have high EQ or what is commonly known as Emotional Intelligence. High EQ includes high levels of self-awareness, empathy, and sensitivity to others. Social work often requires balancing between what you know and what you intuit. Social workers should know to read between the lines.
Good communication skills 
Social workers need to communicate with different people about different issues on a daily basis. It is important that a social worker makes it clear and transparent about the scope of services that they will be able to provide to their clients as their social worker. Sometimes these conversations can be hard. At the same time, it is important to incorporate this discussion while building a relationship with the client. This process is both written and verbally explored. Hence it is important that social workers have good communication skills, both verbal and written, so that their discussions are comprehensible by their clients.
Conclusion
Social workers are highly empathic people that try to help people who are going through difficult times. Working as a social worker can be emotionally taxing, but it can also be a rewarding career path, as you see the people you work with overcome obstacles and flourish.
If a career as a social worker appeals to you, one of the first things you'll need to do is go to college to earn a degree. 

If you're interested in earning a degree online, check out our list of the best online colleges.