How to become a Writer
This article provides in-depth information into What is a Writer? What Writers do? Degrees for Writer, Steps to become Writer and much more.
A writer is a person who is engaged in writing their thoughts and ideas as stories, articles, poems, journals. To become a writer and gain professionalism you must conceptualize ideas, research writes, edits the scripts to make it easy for the audience to read.
Here are the following steps to follow to become a writer,
Complete a High School Degree
Select a career path you want to pursue
Get your Writing Education
Gain experience in writing
Build a portfolio and land on a Job
Consider MA/MFA
| | |
| --- | --- |
| Career Title | Writer |
| Degree Requirements | High School Degree |
| Job Growth | 8% |
| Experience required | 1-2 years |
| Salary (2020) | $60,088 |
| How long to become a Writer | 4 years |
| Required Skills | Communication skills, narrative, imagination, researching skills |
What does a Writer do ?
A writer can choose to work across various genres such as fiction, nonfiction, poetry, satire, and in various industries such as technical writer, blogger, editor, copywriter, novelist, creative writer, feature writer, and other.
The writing skills are important in the professional world and it is developed over time with experience and practice
Conduct research on the topic you want to write

Write exhaustive articles, scripts, novels with appropriate research

Choose subject matters according to the reader interests

Prepare drafts and approach the editors

Receive feedback from the clients

Writ copies to advertise in newspapers, magazine, broadcast, and internet
---
Steps for becoming a Writer
1
Earn A High School Degree
The first step to get a high school degree or an equivalent education which is the minimum educational requirement to qualify for a writing job. This gives you proficiency in computer usage, writing, reading, and editing skills. With good writing practice,  you can start preparing for being a professional.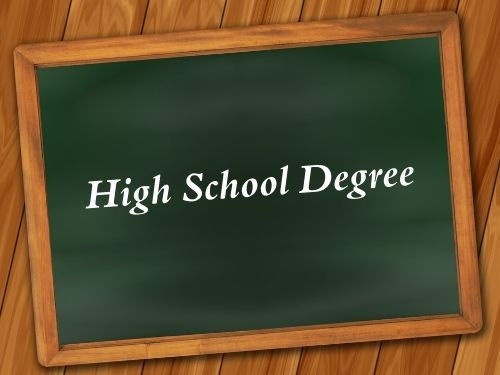 2
Decide On Your Career Path
You must decide upon what you want to write and specialize in, it could be deciding upon the different genres such as fiction, nonfiction, biography, poems, novels, and others. You can also decide on what industry you want to enter such as technical writer, blogger, editor, copywriter, novelist, creative writer, feature writer. 
Before choosing your education, be sure of what you want to write, you could also explore your interest as you start writing.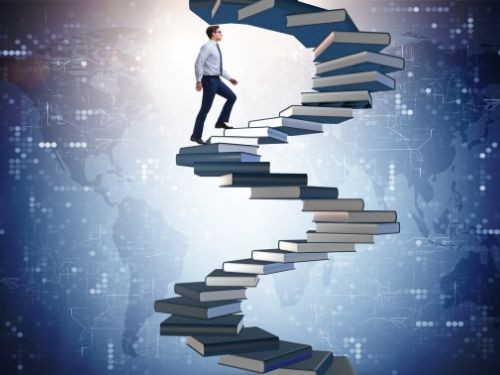 3
Complete Your Writing Education
Your writing education could be of two types. One, being formal training by obtaining an Associate's degree in English or Bachelor's degree in English, Journalism, or Communication. These degrees give you skills in creative writing and how to emphasize the words used, you can be chosen if you want to work as a full-time writer. 
Second, Informal education is learned through experience, as you get exposure by publishing your writings in the newspaper and other mediums, you gain knowledge with the technicality and familiarity with the improvement of the articles.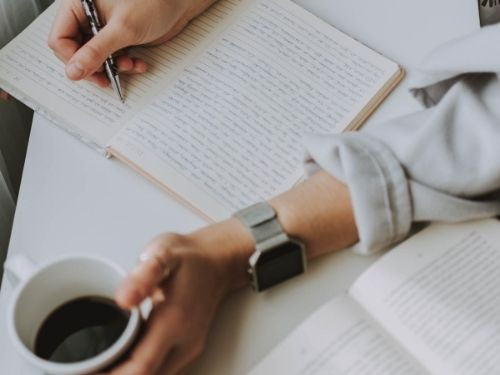 After obtaining an education, you seek to gain a practical experience where you apply your classroom learning in real-world projects. You could begin writing as early at your college for the theaters as a playwright, college newspaper. Gradually enter into professional writing in the fields of business, marketing, or healthcare. An internship could help you develop new skills in writing and also get to be supervised under an experienced writer.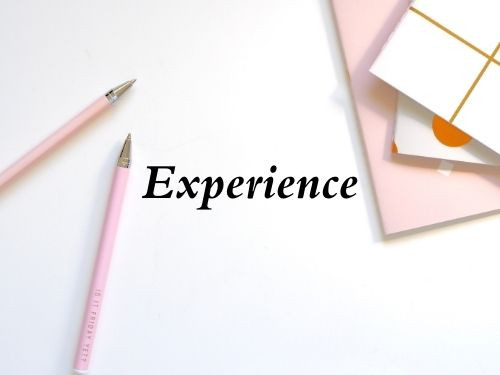 After gaining sufficient education and experience, you could get a full-time job opportunity in the industry of your interest. But if your interests are towards writing novels, poems, screenwriting you could be hired based on your work and experience. This requires your dedication and persistence.
You must note that a writer or an author required several hours of on- the -job training and experience.
Getting a certification from the Certified Grant Writers or the American Grant Writers Association can increase your credibility. These certifications help writers gain professionalism and competence which demonstrates higher chances of getting hired among the applicants.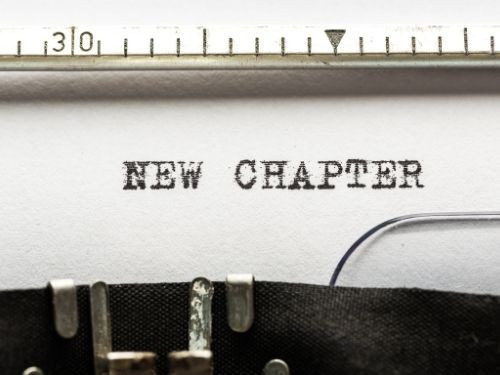 If you are career-oriented and interested in advancing your career better, you could choose the Master of Arts or Master of Fine Arts which gives you a better understanding of the literature and writing techniques. This is an optional degree and if you are interested in pursuing a Ph.D. level, this acts as a bridge to your professional.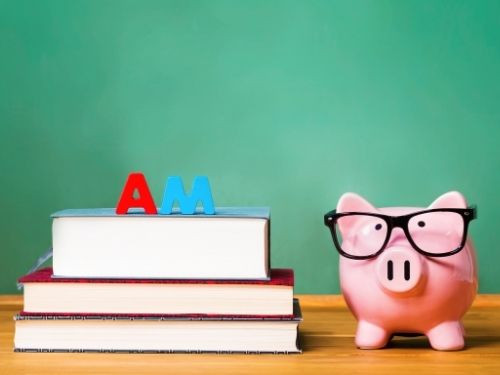 ---
Writer Degree Levels
Certificate
Writing certificates are short-term instructional programs that teach students applied writing skills, knowledge about mechanics and style, and insight into how to write for different audiences. As professional development programs, certificates include curriculum in multiple niche areas. These areas range from fiction to feature film writing, television writing to grant writing. The length of certificate programs varies but typically requires five to eight classes to complete.
Fiction Writing
Control narrative and psychic distance

The transition between Scene and sequel

Controlling narrative pace  
Objectives
To learn seamless transition

Managing the pace

Use of strong scenes
Memoir Writing
Dramatic arc

Chapter development

Unifying threads
Objectives
Utilize narrative modes

Scene, summary, and musing

Creating a fully realized scene
Screenwriting
Three-act structure

Instructor's innovative approach to Story finding

Nugget and Conflict Grid system
Objectives
New rules for screen storytelling

Advanced formulas for the three-act structure

Ways to create character-driven conflict
Associate
The associate degree is an industry-focused academic program. It provides students with the practical knowledge they can use to transition into an entry-level career or continue into a four-year bachelor's degree program. They typically require between 60 and 66 credit hours to complete, which usually requires at least two years of full-time study. This acts as a stepping stone to start the bachelor's degree with an easy transition and transfer of credit hours. The degree helps in improving the creativity required for a writer with suitable workshops, assignments, theoretical skills,  business communication, advanced composition, and editing. The curriculum is designed to nurture student's creativity while helping them build writing proficiencies they can use to become a professional writer or editor.
English literature
Introduction to different elements of writing

Contemporary American and English literature

Public Speaking as a Liberal Art
Objectives
Learn different elements of writing

Learn on insights of how to improve their writing

Study the literature and texts around the world
English composition
Fundamentals of professional writing

Language theory

Overview of composition, business writing, grammar and rhetoric
Objectives
Learn about the importance of grammar, composition, writing skills

Basic concepts on the reading and writing

Composition of particles according to various industries such as nonprofit groups, government agencies, publications, entertainment, media, and business. 
Creative writing
Literary theory

Experiential practice in composition and revision

Using Structure to Reflect Theme
Objectives
Constructing and structuring of the writings

Preparing the drafts, editing, and rewriting the story according to the genre.

Understand the literature theory

Learn the experimenting of composition
Bachelors
Bachelor's degree programs generally require four years of full-time study and expose students to general education coursework and classwork in their chosen writing specialty. At this level, the most common majors include English literature, creative writing, and English with a writing emphasis (composition). These writing degrees offer students multiple academic pathways that can lead to either work as a writer or into further graduate studies. 
Professional and Technical Writing
Graphics and document design

Production of publications

Technical writing and editing
Objectives
To be able to research topics

Analyze the information

Understand the audience and write a clear explanation
Journalistic Writing
News reporting, writing, and editing

Techniques of media research

Writing editorials and features
Objectives
Develop skills in interviewing and research

Improve analytical and critical thinking

Writing news articles for magazines and newspapers
Creative Writing
Biographies and autobiographies

Creative Nonfiction

Scripts
Objectives
Encouraging writer's imagination, ideas, and feelings

Convey ideas clearly

Good grammar and composition
Masters
The master's in writing can take several forms, including a Master of Arts in rhetoric and composition, Master of Arts in literature with a writing emphasis, Master of Arts in creative writing, Master of Arts in professional writing, and a Master of Fine Arts. These programs require between one and two years of full-time study to complete and may require a thesis or final project to graduate.
Rhetoric and composition
Professional writing

Research methodologies

Rhetorical Analysis
Objectives
Learn the professional writing methodologies

Improve on written communication

Learn literature theory
Literacy studies
History & theory

Individuals

Literacy & life
Objectives
Study about writing and literature

Professional writing techniques

Publishing of articles
Professional writing
Planning, communication process and writing process

Correspondence analysis

Correspondence draft discussion
Objectives
Expose writers to professional and business writing genres and contexts

Proper practices for writing

Encourage thoughtful document design
Master of Fine arts
focus on their creative writing and it includes

emphasis on the word along with the real-world skill development
Objectives
Development of creative writing skills

Improve the word choice and emphasize on required words

Understand the practicality of the writing
Doctorate
Doctoral programs in writing are for students who want to work in academia as scholars and educators at the university level. The most advanced studies of writing, Ph.D. programs can require between four and six years to complete. Ph.D. programs are competitive as they offer students the opportunity to conduct original scholarship and position themselves for tenure-track positions at the university level after graduation.
---
Writers salaries
According to the Bureau of Labour Statistics, The average salary for a Writer in the United States is $60,088 per year and the salary ranges from $50,198 and $69,727 and the salary typically depends on the amount of experience, education, certification, and additional skills.
Not all writers want to be in the occupational field and two-thirds of writers are self-employed freelancers and their salaries vary.
Professional, scientific, and technical writers earn about $61,630. Entertainment and recreation writers earn $59,290. Educational services, state, local, and private writers earn about $52,340.
Job growth
The advent of the writer's profession has given a new dimension to the internet, social media, online publishing, and media productions. According to the Bureau of Labour Statistics, the job growth of the writers is expected to increase by 8 percent compared to the average job growth during the period of 2016 to 2026.
Job concentrations
As you study the diverse courses, you get marketable to numerous career opportunities, Here are some career concentration you could choose with the degree you earned to become a writer,
Technical writer:
A technical writer is a professional writer whose duties are to prepare documentation, instruction manuals, write complex information as a simple guide. They work in fields such as engineering, industries, engineering, business, and others. This information is written to target a certain audience such as customers, staff. The salary earned by a technical writer may range between $41,000 to $87,000.
Grant writer:
A grant writer is an expertise in writing for the government agencies, charities, private foundations to provide information on the funding, grant submission, grant proposal. This includes the completion of the application process, the creation process of the grants, and maintaining the financial records. This job offers an average salary of $70,735 per year.
Science writer:
A science writer is a person who writes about the innovations, advancement, discoveries, and facts related to astrophysics, biotechnology, climate change, and genetics. The content they write is reader-friendly and can be understood by audiences of all ages. A science writer is specialized in trade and professional publications, specialist scientific and technical journals, and the general media. The salary offered to a science writer may range from $48,000 to $86,000 annually.
Screenwriter:
A screenwriter also called a scriptwriter is usually self-employed who works with the media, theater, television to write scripts. It may be original content or modification of a novel, short story, comic book, or another film. This job requires you to be extremely creative, narrative, and able to write unique scripts. You could earn up to $60,000 per year as a screenwriter.
Copywriter:
A copywriter is a professional who is connected with the act of promoting or selling a business. The role includes the creation of content with an agenda to propagate such as advertising or a public relation material. They also work on targeting a specific audience in formats such as social media posts, emails, blog posts.
The salary offered ranges between $35,000 to $65,000 per year.
Stand out skills for a Writer
Here are some necessary skills listed to stand out as a writer and help you become a successful writer by increasing your earning potentials,
Language skills: A writer's profession is to use a common language to reach his audience, and hence his skills with the language must be excellent. This includes grammar use, vocabulary, spelling, choosing the right word, language skills with proper sentence formation. The language skills help in connecting the audience with the views of the writer, hence it requires precision.
Imagination: The profession of a writer depends on his imagination skills and creativity. With good narrative and imaginary skills, he puts his views and thoughts on the paper and this makes it different from just raw material with words.
Ambitious: Not all writers work at a job at an organization, many are self-employed freelance writers, and hence to be a successful writer among the lot, you must be a highly motivated individual and enthusiastic about your career. Being ambitious helps make new contacts, clients.
Narrative skills: A writer always puts his thoughts across words or the readers, hence extraordinary narrative skills are required to keep the readers engaged. Especially for a songwriter, screenplay writer, it is important to narrate the story in an effective manner to connect with the audience.
Digital media: You must be aware of the latest technologies used in the marketing landscape to be a successful writer. You must be aware of the Search Engine Optimization, content writing, HTML, CSS, and other techniques to publish yourself at the digital media. This allows you to create content based on your audience and online readers.
Research skills: Producing informative content requires high knowledge and researching skills, you could go in-depth and extract information on the topics you write to give more knowledge and facts to the audience.