Chase Student Loans
Private Student loans come to rescue when these loans wouldn't be enough to satiate educational expenses. Chase Student Loan is one such loan offered by the JP Morgan and Chase. Find more about the loan requirements here.
Updated by Theres Ann on 3rd July 2019
Chase Bank acts as a contractual agent to distribute federally funded student loan programs including Stafford Loan and PLUS Loan. It also offers School Certified Private Loan and Non-Certified Private Loans. This depends entirely on your school's rate of participation in the program and applies for education-related expenses. The application process of Chase Student Loan is easy. Potential tax benefits are also outlined by Chase. A 0.1% interest rate break is offered by the bank for Subsidized loans.
However, one disadvantage that exists is that details on funding alternative are not easily available like on some other sites. Federally funded programs are linked to degree programs that you wish to undertake. If the grade averages are not maintained above the minimum level mentioned by the school, funding can sometimes be pulled.
Financial concerns for students within a wide range of circumstances are provided by the Chase Bank. Segregation is then made based on the type of degree, degree category, and more. It is definitely a viable solution for loan procurement and offers many ways for customers to borrow and manage money.
---
Table of Contents
---
Why they are no longer available
Both Federal and Private student loans were funded by the federal government. Private Chase loans were offered directly to borrowers and Chase had worked with the government as a servicer for Federal student loans. It was in September 2013, that Chase Student Loans were discontinued altogether. Chase personal lines or personal lines of credit were also not offered.
The loans that originated before 2013 were being held by many borrowers. The issued student loans were managed by Chase and it has also discontinued its student loan servicing. There were two modes of dealing with this loan.
One mode was when Chase Student Loans were transferred to Student Loan Servicers. Some others were sold to student loan companies. Any change in ownership or servicing of the loan would have been notified by the lender, that is Chase. This information is usually communicated via regular email from your servicer. These records can be reviewed to see if you received any such alerts.
Information on student loan accounts is informed to credit reporting agencies by the lenders. Credit reports can be checked to see for a transfer of credits or the finder of a new lender or servicer.
Servicers that currently own and manage Chase Loans
American Education Services – The American Education Services play an instrumental role in servicing Chase Private Student Loans. The AES website can be visited to know more about these loans.

Conduent Education Services (ACS) – The Conduent Education Services (previously ACS) is a new servicer for Federal student loans, that have been listed on the Chase Website as ACS Education Services. ACS was brought and rebranded as Conduent Education Services in January 2017. Conduent Education Services can be reached via a phone call or through the website.

A deal was made to sell $6.9 billion in student loans to Navient. Both Federal and Private Student Loans include this portfolio of Chase Student Loans. Borrowers whose student loans were sold should have been notified about the change. In the case of 'affected borrowers', servicing contacts remain unchanged.

Navient expects to convert the loans to its servicing platforms, and hence provide multiple consumer-tested personalized communication at the appropriate time. So if in case Navient bought your Chase Loan, you can expect your servicing to end up with Navient.
---
[Learn more on Navient Student Loan Servicing ]
---
As the current Chase customers are looking for options to refinance their loans, it wouldn't be a good option to up for your college funding options. Some of the other options to select for funding college student loans are given below.
Federal Student Loans help you in earning the money for college in the simplest ways. A Free Application for Federal Student Aid or FAFSA is submitted and then the eligibility is evaluated for student loans and other federal aid.

Low-cost private student loans with a favorable term for members are offered by the Credit union Student Loans. You would also be eligible to join a college credit union affiliated with your school.

Great rates and favorable borrower protections are offered by online student loans.

Traditional banks also offer student loans. Banks such as Citizens Bank offer online student loans nationwide.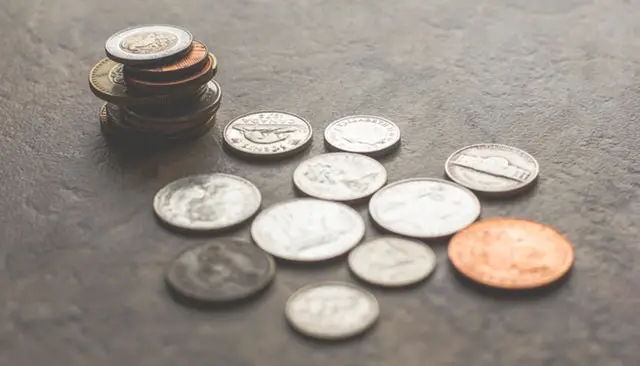 Source: Pexels.com
---
Alternatives of Chase student loans?
The alternatives of Chase Student Loans are given below.
These loans are not the only private student loans available for borrowers to lend. A credit score or a creditworthy customer is essential for eligibility to these programs. Some of the other private loans to be considered are given here.
Discover Student Loans
Discover is one of the largest private student loan lenders and is a good choice for both undergraduate and graduate students. Discover helps borrowers to apply for access to 100% school-certified cost of attendance, with variable or fixed interest rate loans.
In-school or deferred payment options along with a simplified application process can be made online. Rewards are earned for good grades and there is no origination, application or prepayment fee.
---
[Learn more: How do Discover student loan functions? ]
---
Sallie Mae Student Loans
Sallie Mae offers student loans for qualified borrowers. Up to 100% of school certified attendance can be financed by Smart Option Student Loans. Both variable and fixed interest rate loans along with 100% of the school-certified cost of attendance can be offered at an accredited college or university by the Sallie Mae.
Origination fee, an application fee or a prepayment penalty is offered by the lender. You can qualify for Sallie Mae with the help of a co-signer. Monthly payments would not begin before graduation.
---
[Learn more: Is Sallie Mae a good choice for your student loans? ]
---
Citizens Bank Student Loans
Being a national financial services company, Citizens bank offers Private student loans. With the current interest rates starting as low as 4.47%, borrowers can choose between fixed or variable interest rate loans.
The application approval chances can be strengthened with the co-signer and for those who qualify a multi-year approval is offered. An online application can be made by those individuals who need an education loan. They can also choose between immediate or deferred repayment plans.
---
Chase Loan Types
Chase Student Loans offer high security in their transactions. As filling out forms would indirectly mean entering the personal information, there is a high risk of identity and sometimes the credit could be compromised.
For the security of the site, the entered details are encrypted and scrambled. And hence the information including those that are personal is kept safe, secure and intact.
Scholarship search tools, tools, tips, advice, and the ability to view your account online are granted by this Student Loan Lender. Chase acts to be competitive in these areas.
The types of Chase Loans are given below.
Chase Select Private Student Loan - The borrower needs to complete the FAFSA and the loan has to be then sanctioned by the Financial Aid Office. If you do not have a strong credit history you can seek the help of a co-signer to increase the chances of getting a loan. The deferment option and the lack of origination and repayment fee make this type of loan extremely popular.

Chase Private Consolidation Loan - In case you have several student loans to pay off, you can choose the Private Loan Consolidation so that all of your payments can be combined into one monthly payment package. You either need to have a good credit score or a cosigner to get the loan sanctioned.
---
Loan Repayment Options
Online support for student loans is extremely important. No option is granted to chat with a customer service representative. However, you can use the phone number and the email id to contact the servicing authorities.
If in case you need help from someone in the company this is really helpful. For help and support, Chase Loans face quite good competition.
Most types of loans available more than what the other student loan companies offer is granted by Chase. Loans for graduates and undergraduates, private loans for those who do not have the eligibility to receive federal loans, federal loan assistance, loans for parents, and the widely popular student loan consolidation is offered as a repayment option.
One best advantage of Chase Loans is that it offers the eligibility to make payments via the web without any fees. The auto-repayment program is extra beneficial for those people when the payments are due. Late fees and penalties are deducted as the money is automatically deducted using the autopay option.
The ability to pay via phone is unknown. The loan must have a term of 25 years. High marks are received in the types of loans and also in the help and support categories. The quality of service that customers receive is shown.
These loans are granted without a co-signer through the American Education Services. After 36 consecutive payments, the co-signers can be released.
---
Duration for receiving the Chase Check
Thousands of private student loans are issued by private student loans each year. The Chase loan is highly beneficial for those students and parents for whom Federal Student Loans are just not enough to manage the educational expenses.
Chase grants you a reasonable loan amount if in case you aren't eligible to receive federal student loans, if your federal student loans are not just enough to manage the expenses that you have or in case you study in an expensive institution. With two weeks of your approval date, Chase Student loans arrive.
The time at which you receive your loan depends on several key factors - Tuition deadline, accurate and up-to-date loan application papers and more.
You can even make provisions to cash your check, as the Chase private student loan is earmarked for personal use, the original form of the application may not be accepted by the Financial Aid Office of your institution.
A local Chase Branch will help you to convert the check into cash. If the face value of the check is more than $2,000, a check-cashing service or a non-affiliated bank will not agree to cash it. Chase recommends its customers to accept disbursement via direct deposit. Anticipating the reception of funds holds from your account will be removed.
---
Chase Nursing Student Loans
Chase Nursing Student Loans are available form $1,000 to $40,000 for a college year. The amount can be borrowed for education expenses such as tuition, clinical fees, room and boarding, and all other education-related expenses. Benefits of these loans are that the loans are sent to you within two business days of final approval. Student loan interest rates are usually favorable. Monthly payment terms are also affordable.
An easy online student loan application is another added advantage. Repayment begins only within 6 months after the graduation is over. Financial aid forms or school certifications are not required. Application deadlines are also not present. You can apply at any time.
Service professionals with sufficient professional knowledge provide nursing school and medical students with professional advice, consultation and free assistance. Private Student Loans of Chase need to have credit approval. $40,000 is based on creditworthiness and the cost of attendance at school.
---
Customer Care Service Reviews
The overall rating and ranking of the Customer Care Service of Chase Student Loans are as given below.
The customer service phone number is 800-489-5005.

The call-back facility is available for Customer Service.

The call is picked up by a real person.

The calling hours are available for 24 hours and 7 days.

The best time to make a call is 1 pm.

The customer service is ranked one among phone services.

The overall rank of the Customer Service is 1.

The quality of communication is rated as 88%.

The quality of help is rated at 71%.
---
FAQ's
What are the features of Chase Loans?
---
Chase loans are granted in accordance with your attendance cost and are certified by your institute. Chase funds are directly sent to your schools and offer competitive exams and rates.
How is the application to Chase Education Loan done?
---
Application to Chase Education Loan is easy. All the necessary documentation along with past academic career, future plans, tax returns, and assets are included. The application form for student aid is also available for free.
What are the repayment options for a Chase Private Loan?
---
Though the repayment options for Chase Select loans vary, they are easy to implement. While still being enrolled in an educational program at school, interest-only payments can be made. The borrower receives the maximum time for repayment, due to the complete deferral repayment option.
It is granted usually six months after the completion of the program.
Is multi-repayment option offered by Chase?
---
Chase has catered to the needs of students by allowing them to choose from a range of repayment options. Immediate payment, interest only payment, deferred interest, and payment are highly beneficial for students. It is best to start repaying the loan at the earliest because the interest wouldn't then accrue too much.
---
Chase Loans are offered by the reputed lender J.P Morgan and Chase.
Name a few other loans offered by Chase?
---
Chase also offers loans including Mortgage and Auto loans.
For whom would Chase Student Loan particularly suit?
---
Chase Student Loan would particularly suit those who have exhausted their federal funds and require further financial assistance. Chase student loans are opted by many as they do not have to worry about loan payment during studies.
What is the customer service phone number of Chase Loans?
---
The customer service phone number of Chase Student Loans is 800-489-5005.
When were Chase Loans discontinued?
---
Chase loans were discontinued in September 2013.
At what range is Chase Nursing Student Loan available?
---
Chase Nursing Student Loan is available at a range between $1,000 to $40,000.