CommonBond vs SoFi Student Loan Refinance Review
Comparison between two big student loan refinancing companies, CommonBond & SoFi. You can learn about Interest Rates, API's and loan terms for student loan refinancing through this article.
Updated by Sagar.C on 16th May 2019
After graduation, there will be a question in your mind how to repay those student loans which have taken while undergoing through your education. There is a born of a new industry from this problem. They provide solutions for your student loan debt.
What is student loan refinancing, you may ask?
The number has gone up, now more than 44 million Americans are in debt of student loans. People are trying all the ways to manage their debt in a better way. This is when refinancing comes into the picture. It saves your money on interest and you will be choosing new repayment terms.
Student loan refinancing is generally offered by a prier. This is the process for obtaining a new loan with a new interest rate to repay your old federal or private student loans. The new refinancing loan comes with repayment terms and a better interest rate.
Are you the "one" who can choose for student loan refinancing?
After completion of your education if you have started your work with satisfactory income then you can any day go for refinancing. You need to have a strong credit profile to qualify for the lower interest rate, this can help you to save more dollars on your student loans'.
So, there is a new student loan in your bag now which includes lower interest rate, single monthly payment, and one student loan servicer. With student loan refinancing you can choose between fixed or variable interest rate.
---
Refinancing for Private and Federal Student loan
If you have opted for Private student loan from Private lender then you don't have to worry, you can easily go for student loan refinancing. However, if you have taken federal student loan there will be some disadvantage you will face if you go for refinancing. You have to give up certain benefits which you received from federal student loan programs.
Income-driven repayment (IDR) plans

Loan forgiveness

Deferment and forbearance
Before you take any decision regarding refinancing you should consider all the factor revolving around it. Refinancing is an irreversible process so choose wisely. Visit our page on student loan refinancing for more details.
Choosing a student loan refinancing company
As previously mentioned, there is a newborn industry floating in the United States. In this time there are many students who struggle with student loans because of a poor choice on college or elected an inappropriate loan program. Good news is that you are not alone and now there are resources out there to help.
How to choose the right refinancing company
Time to choose the right lender for you. Before picking anyone out of the hat you need to ask some questions, to find out a better and relevant lender for you.
Given Below points will help you to make the right decision.
What type of interest rates offered by lenders, fixed or variable?

You need to calculate your saving from their offered interest rates.

Repayment terms should be checked thoroughly and how will they reflect on your monthly payment.

Many lenders offer perks, you need to check what type of perks you're receiving.

You can read reviews about the lender and check with their reputation.

Always check if the refinancing loan has an origination fee or prepayment penalty.

Assess, how much amount the lender will be refinancing on your debt.

They should have good customer support as in the case of refinancing you will need good guidance and support.
Note: After making an assessment for different lenders choose multiple options to make your application as your eligibility will be assessed and they have their own requirement to be fulfilled.
Some of the lenders are strict than others. Usually, your credit score and your income come under consideration and if you have these two aspects in an appropriate place then you will likely to be accepted by one of the student loan refinancers. This process helps to find a better lender.
After giving a brief overview of refinancing and how to select them, now let us go through some refinancing agencies in detail and compare them to give you a proper understanding.
---
CommonBond
One of the key lenders who offers a competitive rate for student loan refinance. They have their own strong social mission. You may get better rates if your credit history is good and if your career is on the right track.
Lower interest rates can be awarded to the borrower if you have decent income statement. This means you can save a good amount of money in the long run and make your monthly payments more manageable. Their main social promise is to provide education for children in need.
Key Features of CommonBond
Low-interest rates, you save more
If you qualify for the low-interest rate loan than there will be less money pinched out of your pocket. CommonBond's website says average saving you can do is $14.000.
Credit Score is not only the game changer
Yes, credit score is needed to get qualified for common bond but there are other factors affects to your eligibility. Other than the three digits CommonBond considers other aspects also.
CommonBond Don't hide and play
There are no origination fees and application fees if you apply for CommonBond.
Pay early without penalties
There are no penalties on early repayment, you can pay more than you are allotted to get rid of your debt sooner.
Three Amigos, Fixed, Variable and Hybrid rates.
The company provides three option on refinancing, Fixed, Variable and Hybrid rates. If you want predictability you should definitely choose fixed rates. Fixed rates are usually higher than other rates. Variable rates depending on the market. If market change variable rate change. It's a bit of risk to choose variable rates as it has no surety on the rates.
Hybrid loans are designed uniquely. They offer this loan in the 10-year term, the fixed rate will be applied to the first 5 years and for remaining, 5 years variable rates come into the picture. If you compare, the rate is lower than the typical 10-year fixed rate.
Autopay
If you choose an auto-pay option then you will get a 0.25% discount off your rates.
Forbearance and Deferment your two friends.
Due to some reason if you can't pay your loan or if the economic conditions go bad then you don't need to panic. CommonBond offers up to 24 months of forbearance over the life of the loan. Academic deferment is also offered to the borrowers willing to go back to school.
The adequate amount for refinancing.
If you have borrowed a heavy amount of loan for your school then don't worry, you can get up to $500,000 for refinancing loan through CommonBond.
love for community
CommonBond is a community-centric company. It conducts many networking events, panels and career assistance. This will give you the advantage to build your network and get good job opportunities.
Referral perks
If you recommend CommonBond to your friend to opt for a loan refinance and if they get approved you receive a $200 cash bonus.
---
Steps towards CommonBond Refinancing Loan
Off course, the Official Application Form
You need to fill out basic information like your estimated loan balance, highest degree awarded and your income along with your social security number.
Estimation on rate
After providing the basic information you will get an estimated rate on your student refinancing loan. This process will take a few minutes only.
The ball is in your court, make the Decision
Its time to make a decision about whether to go with CommonBond or not. If you wish to continue you need to apply and upload supporting documents, like your loan statements, pay stubs, and proof of residency.
Seal the Deal
There will be a thorough check on your credit done by CommonBond to propose you with the final loan rate and term options. This will affect your credit report and credit score.
CommonBond says yes, and the journey begins
Once you're in, the company will pay your student loans. You just need to make one payment to CommonBond each month.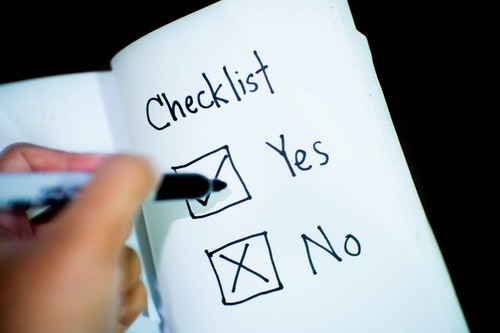 Source: pexels.com
---
Are you eligible for CommonBond or not?
You need to be sure of your eligibility before applying for CommonBond.

You must be the USA or Permanent Resident or H1-B, J-1, L-1, E-2, or E-3 visa holder.

You should have been awarded a degree from one of the over 2,000 Title IV accredited universities or graduate programs.

Your credit history should be clean as water, the better your credit, the better offer you will be receiving. If you have bad credit then you find a co-signer to receive the loan.

Proof of your income or a letter of acceptance from the future employer.

Commonbond is more lenient with their terms and it offers low rates on their loans. You should definitely consider it as a good option for student refinancing loan.
---
Student loan refinancing lender SoFi
SoFi is funded by alumni, individuals, and institutions that have invested in the company. This is how the company gets funds for refinancing. SoFi is a bit strict with their terms, it will asses your application thoroughly. It will check your monthly cash flow and your current job.
if you have a good background then they see you as the potential candidate for the loan. If you're jobless or have bad credit please do not apply with this company as they don't consider candidates like this.
SoFi refinances both Federal and Private loans. However, if you have taken a federal loan in the past then you will lose some benefit against these loans. It also provides refinancing loan for Parent PLUS loans.
One of the key factors for SoFi is that they offer complimentary career coaching to borrowers out of work. The minimum amount eligible for this loan is $5000.
Key Feature of SoFi
Save money, save interest and save the day
SoFi Offers both Fixed rate and variable rates. If you have a good credit score you might end up with a lower interest rate.
Heavenly, Grace Period
Normally most of the student lenders give you a grace period before you have to repay the loan. The grace period most comes with six months starting after graduation. With SoFi, you can still receive that grace period when you refinance with them.
No penalties and No extra fees
There is no processing fee while applying for the SoFi refinancing loan. This fee is charged by many lenders it is usually called an origination fee.
For prepayment also there are no fees or prepayment penalties, you can repay your debt ahead of schedule.
Referral benefits
If you refer to your friend about SoFi, under the referral plan you can get a $100 bonus.
Auto Pay
If you opt auto-pay option then you can get 0.25% of benefit towards your loan. Your interest rate will be deducted by 0.25%.
Choose your own term
Usually, the repayment term for most of the student loans is ten years. Under SoFi refinancing student loan, you can switch it to 5,7,10,15 and 20-year loan terms. You can also pick the plan and the monthly payment that fits your pocket.
Refinancing the private as well as federal loans
Usually, lenders accept only private loan applicants, but SoFi also endorses Federal loans. You will lose some benefits from federal loans.
If you lose your job, don't worry SoFi is there.
Losing your job is a nightmare because you can't keep up with your loan payments in this period. SoFi makes it easy for you. If you become unemployed under SoFi your payments will be suspended for up to 12 months until you get back to work. You have an option to bring co-signer on board who can make payments on your behalf. However, interest will be charged during this period. If you need career coaching, SoFi has its own complimentary career coaching to find your next job.
Good News for medical resident
There is a Medical Residency Student Loan Refinancing program offered SoFi. In this program medical resident student just have to pay $100 minimum per month for up to 54 months. It offers a lower interest rate and it will not get compound during your residency.
Be a good child and take Parent PLUS loans off their shoulder
SoFi offers to refinance for Parent PLUS loans. This way you can thank you, your parents, to help you to complete your graduation.
---
Are you the right person for SoFi
Check eligibility criteria below
Less loan Balance Less Headache
Your outstanding loan amount should at least be $5,000 to qualify for a refinance. The amount can be higher depending on the state you live in.
Your Working status matters.
You need to be employed or have a verified offer to start work in the next 90 days.
Income vs expense
You need to justify your income to show that you can cover all your expenses including your loan payments.
Good credit good benefits
There some standards SoFi maintains, according to these standards you need to have a good credit score. If you don't match the standards of credit check then you need to get a co-signer on board to seal the deal.
Our Citizen our Country
SoFi offers refinancing student loans to the U.S. Citizen, permanent residence. Company Sever throughout 50 states.
Graduation is must
Students who have completed their graduation form Title IV accredited universities will be granted Refinancing student loans.
---
CommonBond vs. SoFi
This table shows a comparison between CommonBond and SoFi Student Loans. given information like APR, loan terms, protections, and other factors can change in the future.
| | | |
| --- | --- | --- |
| Factors | Commonbond Student Loans | SoFi Student Loans |
| Rate Type | Fixed, Variable and Hybrid | Fixed & Variable |
| Variable APR | 2.55% – 7.42% | 2.540% to 7.275% APR |
| Fixed APR | 3.67%-7.25% | 3.899% to 8.024% APR |
| Hybrid APR | 4.40%-6.34% | None |
| loan term | 5 to 20 years Hybrid loans are 5 years of fixed payments and 5 years of variable payments | 5 to 20 Years |
| Co-signer Release | Yes | Yes |
| Minimum Loan Amount | $5,000 | $5,000 |
| Maximum Loan Amount | $50000 | Full balance of your qualified education loans |
| Auto Pay Interest Reduction | Yes | Yes |
| More Benefits | Forbearance in case of financial trouble. Community Programs | In case of "Return to School" Deferment is offered. Forbearance in case of Financial Trouble. Career Coaching |
| Pros & Cons | Pros: your funds will be paid off in 2 weeks. Cons - options will be restricted by state eligibility, lengthy process to approval | pros: Keep federal grace period, refinance Parents Plus Loans Cons: Must have a great credit score |
| Auto Pay Interest Reduction | Yes | Yes |
| Unemployment protection | Yes | Yes |
---
At the End, who won?
It's a tie, both CommonBond and SoFi award useful benefits and perks to their customers. Both companies offer competitive and flexible repayment terms on their student loans. So there is no winner here. Both come with their respective attributes. From your circumstances, you need to decide whether you want to go for CommonBond or SoFi.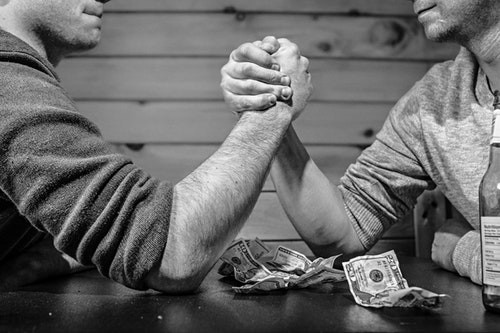 Source: www.pexels.com
Read illustrated circumstances below,
You should go with CommonBond if you want to have co-signer on board. Co-signer is needed when you have a bad credit score.

If you have bad Credit then you should choose CommonBond. It is a bit liberal then SoFi.

If you're a medical student you should opt for SoFi as it has its own program for Medical Resident Students.

SoFi's offers a unique unemployment assistance program, where the borrower can get help regarding resume review and job hunting to find their next job.

Other than refinancing student loan, SoFi offers Entrepreneur Program. You can expect seeding and mentoring. SoFi has a large community where you can meet investors under this program.

If you want flexible loan rates then you should go for hybrid rates under CommonBond refinancing student loan. It has 10 years repayment terms where for the first 5 years you can select a fixed rate and after that, for another 5 years, you can choose variable rates.

If you want to enjoy the benefits of the community then you should select CommonBond as CommonBond has the reputation to build good communities.CommonBond Has Partnered with Pencils of Promises, a nonprofit organization that helps overseas education with their funding. The social mission is beneficial for many borrowers who want to combine their fiscal and social responsibility.
---
FAQ'S
When is the best time to refinance?
---
Earliest as possible because the fast you apply the lower loan rate you will receive. If you are in your grace period still interest for unsubsidized federal loans going to accrues.
Is refinancing my student loans a good idea?
---
Yes, if you apply for refinancing student loans you will receive a lower interest rate than before. If you have a good credit you can apply for it with your eyes closed.
What credit score do I need to refinance student loans?
---
Minimum 650 will be accepted by most of the lenders.
---
Yes, SoFi is a legit lending company. It rewards its clients with competitive APRs and exclusive borrower perks. SoFi is best for borrowers who have a good credit history.
Who will service my loan?
---
MOHELA will be servicing the student loan refinancing. When refinancing converts into repayment, MOHELA can be contacted to give answers to your any queries.
How do I obtain the Final Disclosure documents for SoFi?
---
Can my spouse and I refinance and consolidate all of our loans into one?
---
No. it can only be refinanced and consolidate in one person's name only.
What is the difference between interest rate and APR?
---
APR is a big package of all the fees, interest rates charged by the lenders where the interest rate is the percentage amount charged on the loan.
Should I choose a fixed interest rate or variable interest rate loan?
---
It is based on your circumstance whether you choose a fixed or variable interest rate.
How much duration for forbearance is offered in CommonBond?
---