Chase Student Loans Are No Longer Available - Here's Why
Chase Student Loan is one such loan offered by the JP Morgan and Chase. Find more about what happened to Chase Student Loans?
Updated by Theres Ann on 11th September 2020
Chase Bank was a contractual agent to distribute federally funded student loan programs including Stafford Loan and PLUS Loan. It also offered School Certified Private Loan and Non-Certified Private Loans which depended entirely on the school's rate of participation in the program and applies for education-related expenses.
The application process of Chase Student Loans was easy. Potential tax benefits are also outlined by Chase. A 0.1% interest rate break is offered by the bank for Subsidized loans. However, Chase student loans have been discontinued since 2013.
Table of contents
Why they are no longer available?
Both Federal and Private student loans were funded by the JP morgan. Private Chase loans were offered directly to borrowers and Chase had worked with the government as a servicer for Federal student loans. It was in September 2013, that Chase Student Loans were discontinued altogether. Chase personal lines or personal lines of credit were also not offered.
The loans that originated before 2013 were being held by many borrowers. The issued student loans were managed by Chase and it has also discontinued its student loan servicing. There were two modes of dealing with this loan.
One mode was when Chase Student Loans were transferred to Student Loan Servicers. Some others were sold to student loan companies. Any change in ownership or servicing of the loan would have been notified by the lender, that is Chase. This information is usually communicated via regular email from your servicer. These records can be reviewed to see if you received any such alerts.

Information on student loan accounts is informed to credit reporting agencies by the lenders. Credit reports can be checked to see for a transfer of credits or the finder of a new lender or servicer.
Servicers that currently own and manage Chase Loans
1. American Education Services – The American Education Services play an instrumental role in servicing Chase Private Student Loans. The AES website can be visited to know more about these loans.
2. Conduent Education Services (ACS) – The Conduent Education Services (previously ACS) is a new servicer for Federal student loans, that have been listed on the Chase Website as ACS Education Services. ACS was brought and rebranded as Conduent Education Services in January 2017. Conduent Education Services can be reached via a phone call or through the website.
A deal was made to sell $6.9 billion in student loans to Navient. Both Federal and Private Student Loans include this portfolio of Chase Student Loans. Borrowers whose student loans were sold should have been notified about the change. In the case of 'affected borrowers', servicing contacts remain unchanged.
3. Navient - It expects to convert the loans to its servicing platforms, and hence provide multiple consumer-tested personalized communication at the appropriate time. So if in case Navient bought your Chase Loan, you can expect your servicing to end up with Navient.
As the current Chase customers are looking for options to refinance their loans, it wouldn't be a good option to up for your college funding options. Some of the other options to select for funding college student loans are given below.
Federal Student Loans help you in earning the money for college in the simplest ways. A Free Application for Federal Student Aid or FAFSA is submitted and then the eligibility is evaluated for student loans and other federal aid.

Low-cost private student loans with a favorable term for members are offered by the Credit union Student Loans. You would also be eligible to join a college credit union affiliated with your school.

Great rates and favorable borrower protections are offered by online student loans.

Traditional banks also offer student loans. Banks such as Citizens Bank offer online student loans nationwide.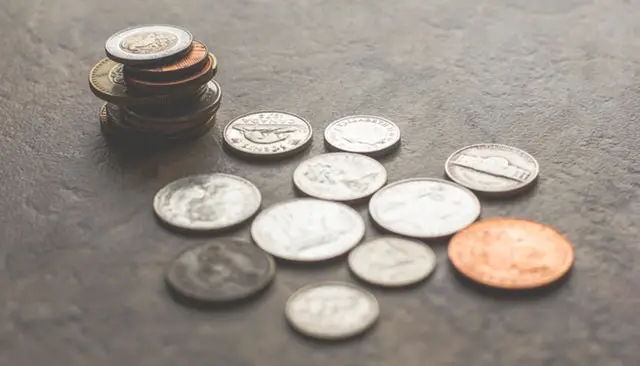 Source: Pexels.com
---
Alternatives to Chase student loans
The alternatives of Chase Student Loans are given below.
These loans are not the only private student loans available for borrowers to lend. A credit score or a creditworthy customer is essential for eligibility for these programs. Some of the other private loans to be considered are given here.
1. Discover Student Loans
Discover is one of the largest private student loan lenders and is a good choice for both undergraduate and graduate students. Discover helps borrowers to apply for access to 100% school-certified cost of attendance, with variable or fixed interest rate loans.
In-school or deferred payment options along with a simplified application process can be made online. Rewards are earned for good grades and there is no origination, application, or prepayment fee.
2. Sallie Mae Student Loans
Sallie Mae offers student loans for qualified borrowers. Up to 100% of school-certified attendance can be financed by Smart Option Student Loans. Both variable and fixed interest rate loans along with 100% of the school-certified cost of attendance can be offered at an accredited college or university by the Sallie Mae.
Origination fee, an application fee, or a prepayment penalty is offered by the lender. You can qualify for Sallie Mae with the help of a co-signer. Monthly payments would not begin before graduation.
3. Citizens Bank Student Loans
Being a national financial services company, Citizens bank offers Private student loans. With the current interest rates starting as low as 4.47%, borrowers can choose between fixed or variable interest rate loans.
The application approval chances can be strengthened with the co-signer and for those who qualify a multi-year approval is offered. An online application can be made by those individuals who need an education loan. They can also choose between immediate or deferred repayment plans.
List of other private lenders you may want to take a look at - Private student loans
Other alternatives
You have many private lenders offering loans, you can study the market to check the suitable interest, rates, loan terms, and other benefits before you decide the lender.

You can consolidate federal loans from Chase for a lower interest.

You can also refinance to other private lenders at the risk of losing protection benefits.

You can loan with credit unions if you are a member and eligible working in the armed forces.

Fill FAFSA, to receive other financial aid and know the eligibility to apply for federal student loans.

For guidance during a crisis, you can reach to American Consumer Credit Counseling professionals.

---
Contact details
You may contact the Chase Bank is that they provide assistance for the deaf, hearing impaired, or with a speech disability: Contact: 711
For customer service :
Phone # : 1-800-935-9935

Working hours: Monday – Friday: 7 AM – 11 PM ET

Saturday – Sunday: 10 AM – 7 PM ET

Chase Military Services: 1-877-469-0110

Overseas: 1-318-340-3308