Student Loan Deferment and Forbearance
Deferment and forbearance allow you to temporarily stop the federal student loan payments. They allow you loan forgiveness on your student loans under special circumstances. Learn how deferments and forbearance work and how you can apply and be eligible for it.
Updated by Gowtham Ramesh on 7th February 2020
There are times where you might be facing trouble and other issues which would make you not to complete a certain set of activities. What if that trouble and issue are about making monthly payments on your student loan.
There are a certain set of perks and benefits available with the federal student loans which are in-built features that make the repayment easier. The one such thing we here are talking about is postponing your payments temporarily.
This can really come in handy and helpful if you are going through some crisis like lost your job, unexpected medical bills other financial trauma.
There are 2 types of loan postponing options available for federal student loans. Those are Deferment and Forbearance. Both of the options available will give you just the benefit of postponing your payments. It allows getting time to step on your feet and get down with the loans if you have failed to make any payments.
It doesn't erase any past due that are previously reported to credit bureaus. If you are going through a hard time and you are in need of help it's better to explore out the Deferment or Forbearance options before missing the payments.
What is Deferment?
The first and foremost option available for you when you are deciding to get help is Deferment.
Payments are suspended in six months interval for a period of up to 3 years. It depends on the circumstances of yours. It's expected that you would be working to improve the financial situation during the timeline. If your loans are eligible, you will be consolidating them all into one affordable payment.
The loan service provider will automatically move your loans to deferment if you are enrolled in college with less than half the time or enrolled in a graduate school and further received the verification of change in student's status.
Interests
The key difference in the deferment is that you are not liable to pay the interest that accumulates on a certain type of loan during the deferment time.
Loans with interest
Direct Subsidized loans

Direct Subsidized loans

Federal Perkins loans

The subsidized portion of Direct Consolidation loans

The subsidized portion of FFEL Consolidation loans
Loans without interest
Direct Unsubsidized loans

Direct Unsubsidized loans

Direct PLUS loans

Federal Family Education Loans (FEEL) PLUS loans

The unsubsidized portion of Direct Consolidation loans

The unsubsidized portion of FFEL Consolidated loans
When you are responsible for the payment of interest on loans during the Deferment or Forbearance, you can pay the interest accrued or allow it to get accrued and capitalized at the end of Deferment or Forbearance period.
If you fail to repay the interest on the loan it will be capitalized. The total amount that you would repay over the life of your loan will be higher. Unpaid interest is capitalized only on Direct Loans and FFEL program loans. Unpaid interest is never been capitalized with Perkins loans.
Deferment for private student loans
Private lenders are not required to grant you deferment in any situation but many allow to postpone payments until 6 months after they graduate or leave school. Interest is continued to accrue in all cases.
The lender offers options to make small or interest-only payments in school keeping the interest from growing.
---
Eligibility Requirements for Deferment
You can be eligible for the Deferment on your Federal student loan if your loan is met with the below statement.
Enrolled at least half time at an eligible college or school and received Direct PLUS Loan or FFEL PLUS Loan as a graduate or professional student for an additional 6 months after you cease to enroll at least half time.
If parents who receive a Direct PLUS Loan or FFEL PLUS Loan, the student for whom you obtained the loan is at least half the time enrolled in an eligible school or college for an additional 6 months after the student ceases to enroll for at least half time.
While enrolled in an approved Graduate Fellowship program

While enrolled in an approved Rehabilitation Training program for the disabled

While you are unemployed or unable to find full-time employment for a period of up to 3 years.

While you are experiencing economic hardship or serving in the peace corps for up to 3 years

While on active duty Military service in connection with the war, military operation or national emergency.

While on active military duty in connection with the war, military operation for a period of 13 months with the conclusion of the service or until your return to college or school for at least a half time, whichever is earlier.
The Parent PLUS borrower deferment is available only to the parents who received Direct PLUS Loans or FFEL PLUS loans. All other deferments describe the Direct loans, FFEL Program, and Perkins Loan recipients.
If you are under the Perkins Loan, you may be eligible for Deferment while working towards cancellation on Perkins loans.
In most cases, Perkins Loan recipients receiving 6 months post-deferment grace period that begins on the date. They no longer have to meet the deferment eligibility requirement and no payment is required for the post-deferment grace period.
Direct Loan Borrower who had a balance on FFEL program loan was made before 1st of July 1993 at the time of the first direct loan. If you are FFEL Program loan borrower who hasn't received the loan before 1st of July 1993, you might be eligible for additional deferment or your deferment options might be different from the ones described above. Learn more about student loan deferment.
---
What is Forbearance?
If you cannot make it to the deferment option, you can apply for the Forbearance to reduce the payment amount up to 12 months or discontinue.
It's automatically granted and approved at your lenders or service provider's choice. If you are getting one, analyze the timeline as it might have been set by your lender or service provider. It's always best to make use of forbearance as less as possible, in case if you need additional use of forbearance in the future.
Mandatory forbearance should be provided by the lender under this -
If your monthly payment is 20% or more of your gross monthly income

Serving under a medical or dental residency with specific requirements

Teaching in a program which can qualify for a Teacher loan forgiveness

National Service Position as Americorps

Partial Repayment under the U.S Department of Defense student loan repayment program

Active Military duty
Discretionary forbearance is where you have the kindness of lending institutions. Check if the standards are met because of financial hardship or illness. It can determine their choice to grant or reject forbearance.
---
Forbearance for Private student loans
Requirements and terms differ by lenders but private lenders with forbearance policies offer it in 3 months increment from 12 to 24 months.
The need for deferment or forbearance for your private loans is supposed to be told to the lender with a clear explanation. The lender may be willing to work with you.
Types of Forbearance
There are totally 2 types of Forbearance which are given below.
General Forbearance

Mandatory Forbearance
General Forbearance
The loan service provider decides whether to or not to give a request for General Forbearance. For this reason, there is the other term called Discretionary Forbearance.
Request for General Forbearance should be made if you're temporarily unable to make scheduled monthly loan payments for -
Change in employment

Financial difficulties

Medical expenses

Acceptable other reasons
It is available for Direct Loans, FFEL Program Loans, and Perkins Loans. Under these three programs, General Forbearances can be granted for a period of no more than 12 months at a time.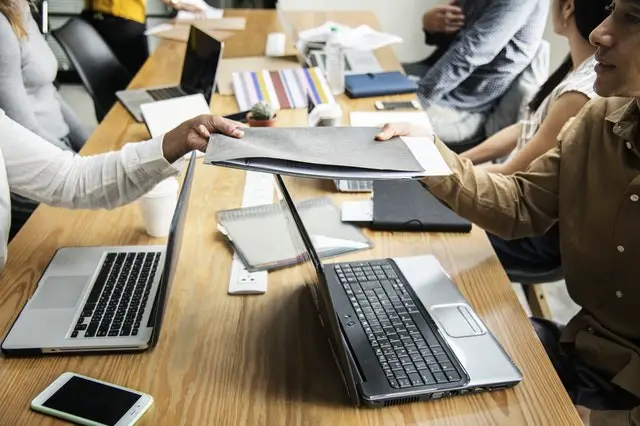 source - pexels.com
If you're still experiencing hardship on expires of forbearance, you may request for another general forbearance.
For Perkins loans, there is a cumulative limit on general forbearance for 3 years. There is no fixed cumulative limit on forbearance for Direct Loans and FFEL Program. The loan service provider may set the limit on the maximum period of time on general forbearance.
Mandatory forbearance
If you meet the eligibility requirements for Mandatory Forbearance, then the loan service provider is required to grant the Forbearance.
The eligibility for this is given here.
Serving in a Medical or Dental internship or Residency program and meet a specific requirement. It is for Direct Loans and FFEL Programs only.

The total amount you owe each month for all the student loans received is 20% or more of total monthly gross income for up to 3 years.

Servicing under Americorps position for which received a national service award.

Teaching Service that would qualify for teacher loan forgiveness. (Teachers Loan Forgiveness forbearance is still in the process the current form with July 31, 2017, expiration date will remain for use till the revised form is accepted.

Partial repayment of your loans under the U.S. Department of Defense Student Loan Repayment Program.

Member of the National Guard and have been activated by the governor but not liable for Military Deferment.
Mandatory forbearance may be granted for not more than 12 months at a time. When your current forbearance period expires, request for another one.
---
How do Deferment and Forbearance work?
You should be meeting the required eligibility in which deferment or forbearance allows you to temporarily stop making the payments or temporarily reduce your monthly payments for a specified period of time.
Deferment is a period of a timeline where you are released by your lender for making payments under certain circumstances in your life, it might be from unemployment, military deployment, serving in Peace Corps or economic hardship.
If you are not qualified for deferment, the lender can grant you a forbearance which is available temporarily for a period to reduce or suspend the student loans for a time of up to 12 months.
---
Deferment vs Forbearance
Both are temporary

Deferment can last up to 36 months and Forbearance is for a period of 12 months

The programs are exclusively available for federal loans, which consist of Stafford, Perkins loans and PLUS Loans

Private lenders are not obligated to offer both deferment and forbearance. If you are a student loan holder from a private lender, contact them directly to find out their requirements for the program

While considering applying for either deferment or forbearance, the continuation of payment on student loans should be there until you get a notification on the request being approved. If you stop paying and the request has been refused then it may be in default

Under default on your student loans, if you have not made a payment in the past 270 days then you may not be eligible for either deferment or forbearance.
---
How to apply for a Deferment or Forbearance?
The Deferment and Forbearance are not yet on the automatic process, which leads to the submission of a request to your loan service provider by filling up of form. Along with that, you need to provide the necessary documents stating to the loan service provider that you have met the eligibility requirements.
If you are enrolled in an eligible college or school at least half-time, with this provided information you will be placed into deferment automatically and the notification from the loan service provider will be stating that the deferment has been given.
If you are enrolled for at least half-time but not have received any deferment automatically, then contacting the school is to be done where you are enrolled. The school then sends information about your enrollment to the loan service provider to keep the loan in deferment.
---
Worried about college tuition? Learn about student loans
---
Is Deferment or Forbearance right for me?
If you are struggling to repay your loan amount dues to a temporary circumstance, Deferment or Forbearance may be a good short-term solution.
If you have trouble repaying loan dues under the circumstance that may be continued for an extended period or unsure when you will be able to afford to make your monthly loan payments again, a better option may be considered to change to an income-driven repayment plan.
The base of your monthly payments on the income and family size and in some cases your payment could be low as $0 per month. Loan forgiveness is provided if the loan is not repaid after 20 to 25 years.
Other Blogs You May Be Interested In-