Top 12 Grants to Pay Off Student Loans
Learn about grants which can be used to pay off your student loans. Also learn about the steps to repay your student loans and get talent and occupation-based grant.
Updated by Sagar.C on 10th November 2021
Before applying for any student loan, be sure to check for any financial aid options available like grants and scholarships. If you fall under the eligibility criteria then you will end up will financial rewards form the Federal Government, State Government or colleges. On top of it, you don't have to pay for these awards which you receive for your education.
---
List of contents
---
What are grants?
A grant is a non-repayable money or a fund that is given to a qualified party (individual, educational institution or non-profit entity) by another party (usually the Federal or state government department, corporation, trust).
It is usually a tool used by the government to fund projects and ideas for public services in order to stimulate the general public.
Out of many options, one of the ways to decrease your burden on student loan payment is grants. A grant can be given to a student by the government under special considerations. You need to be eligible for the particular grants which are awarded by the state or the federal government.
Many grants are always tied to a particular employer. If you venture into some certain fields live the military or any other public service, you might receive grants to pay off your pending student loans. Usually, these grants act as loan forgiveness programs. Unlike other programs, grants are 'free' money. Once your loans are paid you have no further debt in incurred and the forgiven.
---
Types of grants
Whenever you're filling the FAFSA application form, at that point you should look for an option that includes grant too. The amount you receive from grants can be used to pay off student loans. However, there are other grants called post-graduation financial aid. These are awarded to students with financial need and to those who are struggling to pay off their student loans.
Most of the postgraduate grants are for the people who are engaged in a specific field. Both state and federal government offers them.
Below are some of the grants that can be availed from the government - 
1. Federal Pell Grant
Undergraduate students in need of financial aid to finish their bachelor's, graduate, or professional degree can apply for the Federal Pell grants. If you are enrolled in a post-baccalaureate teacher certification program you may also be eligible to receive a federal Pell grant.
If a student's parent dies on duty while serving the country in the military or in the line of duty as a public safety officer then they become eligible for the Federal Pell grant. You may be awarded up to $6195 for the year 2019-20.
2. Federal Supplemental Education Opportunity Grant (FSEOG)
This grand is also awarded to those students going pursuing the undergraduate degree and demonstrates some exceptional financial need. Possessing the Federal supplemental education grant puts you above all others when it comes to funding and debt elimination.
These funds are limited due to its availability at the school so students seeking this need to submit the application before the stipulated deadline. Not all schools participate in the FSEO grants
Amount disbursed
You might receive up to $4,000 a year under this grant depending on your financial need.
3. Teacher Education Assistance For College and Higher Education (TEACH) Grant
Students pursuing their post-baccalaureate, undergraduate or graduate degree and are willing to teach in a high needed field at the elementary or secondary school are eligible for this grant.
The serving time in this field is a minimum of four years as a full-time teacher in any high-needed field of education. Those who fail to complete the teaching service commitments and agreement have their grants converted into the unsubsidized loan and will have to repay that.
Amount disbursed
You can receive up to $3,752 depending on your financial need at the time of filling out the application form.
4. Iraq and Afghanistan Service Grant
Those students whose parents are enlisted in the armed forces and died as a result of performing military service in Iraq or Afghanistan after the event of the 9/11 attack are eligible for this grant. The student should be ineligible for federal Pell grant due to having less requirement of educational finance.
Eligibility and amount disbursed
You must be below 24 years of age or in other cases, you should be enrolled part-time at a college or career school at the time of your parent's or guardian's death.
Up to $5,717.11 for grants is first disbursed on or after Oct. 1, 2018, and before Oct. 1, 2019.
5. North Dakota Science, Technology, Engineering, and Mathematics (STEM) Student Loan Grant
Under the North Dakota's STEM Occupations Loan Forgiveness Program, a student who is working in a STEM-related career in North Dakota would be considered eligible for the STEM grants and can receive up to $6,000 per year if working in a STEM field in the state of North Dakota.
6. Contraception and Infertility Research Loan Repayment Program
The Federal Government motivates students to work in the area of reproductive research. The U.S. Department Of Health and Human Services offers student loan repayment incentives.
An applicant will receive $35,000 a year under the contraception and infertility research repayment program. This relieves your stress towards student loan repayment.
You need to commit yourself to this for a duration of two years and conduct research on contraception and infertility issues.
7. John R. Justice Student Loan Repayment Program
You may be eligible for the John R. Justice Student Loan Repayment Program if you work as a public defender or a prosecutor. Under this program, you can receive $10,000 a year for up to six years to pay off your student loans.
Terms and conditions
You need work as a public defender or state prosecutor for at least three years.
8. National Institute of Mental Health Loan Repayment Program
If you possess a degree in any healthcare education and you're currently working in the same field and you wish to pursue a career in behavioral, social or clinical research with any non-profit organization, you'll be eligible to receive the National Institute of mental health grants to pay off your student loan.
Amount disbursed
You can receive up to $35000 per year and this can be used to pay off any of your student loan debts.
9. New York State Young Farmers Loan Forgiveness Incentive Program
A student from New York who wants to pursue a major career in farming can receive up to $10000 under this program for a duration of five years. Candidate must have received a degree from New York college or university and sign an affidavit agreeing to operate a farm in New York for at least five years.
10. Nurse Corps Repayment Program
The Health Resource and services administration disburses grants to professional nurses to pay off their pending student loans. A nurse can get 85% of their outstanding loans amount in a cheque.
Eligibility
You need to be a licensed and registered nurse, a practicing nurse or a nursing faculty member with a nursing degree.
Applicant should be working in either a healthcare facility with a critical shortage for the staff or at an accredited school or nursing.
11. Pennsylvania Primary Care Loan Repayment Program
if you're a dentist or a physician ready to undertake work in those underserved areas of Pennsylvania state, you could be awarded up to $100,000 to repay your student loans.
You need to make a commitment to provide service under the norms which are proposed by Pennsylvania's healthcare grant.
12. Veterinary Medicine Loan Repayment Program
In exchange for three years of paid work in an underserved area as a veterinarian, you will receive up to $75,000 total under NIFA. You must also have an accredited degree in veterinary medicine and carry at least $15,000 in loan debt.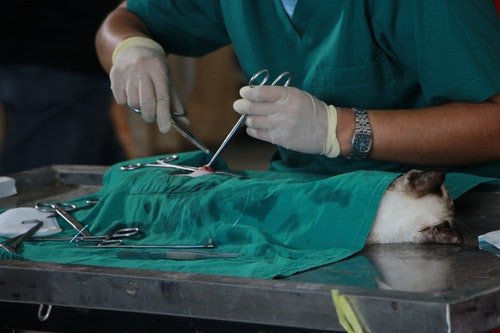 Source: pexels.com
---
Repayment of grants
Student loans are a burden for you, not grants. You don't have to repay your grants.  However, you need to keep the standards of the terms and condition if any was signed upon receiving these grants, otherwise, you will lose the grant amount or you might have to pay back some of the grant money which you already used.
There are other student loan repayment programs. Grants are not for all the students. Repayment is typically limited for certain field and only offered in particular areas. Students who cant enjoy the benefit of different grants, they don't need to worry. There are other various ways you can manage your debts. Go through some programs mentioned below.
Public Service Loan Forgiveness
If you are working for the government or a non-profit and they are not able to provide grants for student loans, you may be eligible for loan forgiveness. If you serve for a duration of 10 years under the PSLF program, the government forgives the remaining balance.
You need to make qualifying payments in these years. Under this program, discharged balance (outstanding forgiven amount) is not taxable as income which helps you to save more.
2. Talent-based grants
These grants are normally given to students who are talented and who can demonstrate excellent skills in sports, music, theatre, painting, medicine, sculpture, dance, math, videography, science, photography or any other area of specialization. These grants are based on merit or need-based for students.
Some of these grants could be limited to some specific organization while others are open to everyone.
---
Tips for applying for student grants
Characteristic Criteria
Citizenship status: Must be a U.S Citizen attending an American college or university

Education requirement: Must be an undergraduate, post-baccalaureate, graduate student

Type of college: Must be any non-profit, medical school, private, law school, film school, community college, vocational or trade school or four-year institution

Education institute location: Could be any state or region within the US or college-specific

Class: freshman, sophomore, juniors or seniors are eligible

Justified Financial need: need-based or merit-based, low-income only

Future work interest: nursing, childcare, education, visual artist, zoologist, firefighters, and more

Current employer: grants and scholarships for a current employee as well as an employee or retiree's children, unemployed individuals, business owners

Association membership: grants and scholarships for members and/or their children and spouses.
Eligibility Points
Match yourself to the eligibility requirements makes you stand a chance to be considered for the required grant

Possess the required grade point average

Income requirement

College eligible for grants
Be clever with your search
Some grants may exist which might be indirectly connected to your selected field. For example, if you are applying for English majors then you can search for related work like editing, English writing, publishing, poetry, novels, authors, and other necessary and relevant topics.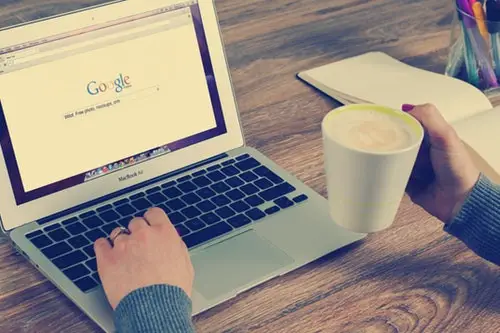 Source: pexels.com
Apply Early
Applying early gives you a good chance to receive a grant. Grants and funds are usually limited so they are offered on a first come first serve basis.
Appropriate Information
Give all the requested information needed such as transcripts, membership in a particular tribe, group or association, paper applications and letter of recommendations.
"Purpose of Money"
Your purpose for the money should be justified in the right way. Justify your tuition and book expenses if you want to apply for need-based grants. For project-based grants, do specify and present clear problem statements, objectives, method and evaluation guidelines. You cannot justify your personal expense with your college expenses.
Written Essays
If you write essays and documents in the formal language, the chances of you receiving grants will grow and your personal story for justifying your financial need will be on top of other applications submitted.
Opinions
Always take the second opinion, get the guidance of some trusted family member, friend or advisor to look at your application. At the final submission, you should at least get seven reviews done on your application.
There are many options in grants from which you can pay off your student loans. You can do more research on student grants and select the right option before venturing into any. If you're eligible for a particular grant then you can lower you're your debt load. Check if your field or state offer any grants to repay your loans.