Student Loan Consolidation
Consolidating your existing federal student loans can lower your interest rate and monthly payment. Learn how it works and the difference between student loan consolidation and refinancing.
Updated by Gowtham Ramesh on 2nd November 2021
If you ever had a feeling that your loans are getting hefty then well, it's not only you. There is an overall outstanding debt of the federal student loan in the United States in 2020 and the amount is $1.6 trillion.
You might be thinking of ways to repay the loan and what to do? With the loans from the federal and private institutions to complete your graduation, you sure have a list of due dates and payments to follow up and pay the amount on time. On some occasional time, you might even have missed it.
In this case, we have a solution for you that is student loan consolidation -- where loans are combined to a single loan helping you manage your budget. Let's see how it works and how it can help you!
Table of contents
What is student loan consolidation?
Direct student loan consolidation is a process where you can combine (consolidate) your multiple federal student loans into a single loan to simplify it.
It will provide you with a single new loan combining the old ones. Now you will be paying a single payment for all of your loans. The interest of the student loan consolidation rate is fixed which means the new interest rate will be made by the average of all the interest from your old loans.
It will minimize your risk and still, you will be holding the benefits of federal loans. Student loan consolidation will help you get beneficial federal loan program perks like additional loan repayment plans and forgiveness programs.
Note - There is no application fee to consolidate your federal education loans into a direct consolidation loan.
Student loan Consolidation basics
Student loan consolidation is categorized into two types - Federal consolidation and Private consolidation. However, it is very unusual to consolidate private loans. 
Free Process
Federal loan consolidation offers help to consolidate federal student loans for free. Several private service companies may contact you for consolidating the loans. They are not related to the US Department of Education in any way. However, you must know that it is completely free and an easy process.
Final Consolidation
Through this process, the old loans get consolidated into a new one and a new interest is charged. The old loans are paid off through the new lender. 
---
Pros and Cons of Student Loan Consolidation
Student loan consolidation is a decision for all federal student loan borrowers and whether to consolidate the loan or not is up to their wish. It does have certain benefits and disadvantages that can help them more than just easing your payments.
Advantages
Consolidating the loans have several benefits which are mentioned below. 
1 - Single payment
It basically combines all your Federal student loans of different loan servicers into a single one. It will simplify your loan payment into one monthly payment for all loans.
If you are paying through the mail, it definitely will save your bucks on the stamp and envelope, not to forget the time to do the same as well.
2 - Lower monthly payments
Student loan consolidation will offer a range of repayment plans which sometimes can be extended from 10 years to 30 years. The longer the term the lower the monthly payment which can range as much as up to 50%, making the payment easy. 
It's also easy to get a reduced interest rate and that will also reduce monthly payments.
3 - Student loan consolidation rate
If you have multiple loans in your account then it will multiply the interest rates. Through the consolidation of the loans, you will be having a single fixed interest rate.
4 - Repayment Plan options
If you consolidate the loans you will have a range of repayment plans where borrowers are allowed to choose the best plan which suits them.
5 - The default can be avoided
By the consolidation of your loans, you can considerably reduce the single monthly payment from multiple payments. This will help you to avoid the defaults if you are struggling to make your payments every month.
6 - Deferment & Forbearance is increased
This makes the loan a new one and resets the clock where you will be getting up to three years. If you fail to repay, you can apply for unemployment hardship deferment where you can say that you were looking for a job. However, it should be a valid reason.
7 - Credit Score Protection
The loan consolidation will help you save your credit score. Missing a single payment might hurt a lot in your credit score. Paying for one bill will be good comparatively paying for a double-digit numbered bill, therefore the credit score will be saved.
Disadvantages
There are several cons related to loan consolidation. Read below to know more. 
1 - Pay more in interest
The consolidation of your loans will lead to an increase in the timeline of the repayment of your student loan. You are likely to pay more in interest than you would be by paying through unconsolidated loans.
2 - The loss in benefits
You also tend to lose certain benefits from the borrower such as -
Interest rate discount

Principal rebates (or) reductions

Loan cancellation benefits
3 - Private loans not consolidated
Loans from the private lenders are not consolidated and they are not a part of the Federal Consolidation Loan Program. But on the other side, some private lenders consolidate the funds of federal loans, in the end, the interest rate is way higher as we know.
4 - No grace period
Usually, the borrowers get a timeline of six months before starting the repayment of the loans but in the case of a student loan consolidation, you are needed to start paying it after the two months of your consolidation.
5 - Never do-overs
The consolidation of a student loan can be done once and cannot be re-done. If the interest rates go high after you consolidate the loan, you are stuck with the consolidated and agreed interest rate.
---
Student loan consolidation interest rate
The various types of student loans, borrower type, and their interest rates are given below. Please note that the interest rates may vary. 
| | | |
| --- | --- | --- |
| Loan Type | Borrower type | Fixed Interest Rate |
| Direct Subsidized loans & Direct Unsubsidized loans | Undergraduate | 5.05% |
| Direct Unsubsidized Loans | Graduate or Professional | 6.6% |
| Direct PLUS Loans | Parents and Graduate/Professional Students | 7.6% |
---
Federal student loan consolidation basics
A federal student loan doesn't require a credit requirement. Further, it provides a bonus of a single loan statement with probably lower payments. But this is only applicable in the case of Federal loans as there won't be any reduction in the interest.
Consolidation of funds will make you eligible for Income-driven repayment or Public Service Loan Forgiveness (PSLF) on the Direct Loan programs. 
It will help get back on track from a student loan default.
With the consolidation of your student loan, the authority pays them off and replace it with a Direct Consolidation loan, once you graduate, leave school or drop out at half enrollment.
It can be done for free through the US Department of Education.
In the consolidation of federal student loans, the emphasis will be on the fixed interest rate which is based on the weighted average method where they round up the 1/8 of 1%.
For example - With an average of 5.15%, the new interest rate will be 5.25%

Procedure to consolidate federal student loans
Login to the federal student aid website and choose the option Complete Consolidation Loan Application and Promissory Note.

Gather the necessary details to fill the application form.

Enter the loan you want to consolidate

Pick the repayment plan of your choice. It is advised to choose income-driven repayment plans.

Read terms and conditions, and once the servicer confirms consolidation you can go ahead making your payments. 
---
How to consolidate Federal student loans?
Head to studentloans.gov. There, you can find a complete consolidation loan application and Promissory note. They provide only one session to complete the process, so get all of your documents ready. It takes approximately 30 minutes to get it done.

Enter the loan details that you want to consolidate and do not want to consolidate.

Select a repayment plan. Either get a repayment timeline based on the loan balance or choose the one that matches the payment to income. While choosing an income-driven plan you need to fill in an Income-driven repayment plan request form attached.

Consider reading the terms before submitting the form online. Follow the continuation of student loan payment until you get a servicer confirmation on consolidation.
---
Eligibility Requirements for Federal Loan Consolidation
The borrowers who have completed the college or have attended the classes at least half-time. 

Loans that are under the grace period or in the repayment process.

Direct Consolidation requires to involve a minimum of one of the Direct Program loans.

Default loans after 3 consecutive payments made or,

The borrower agrees to repay the loan under an Income-driven repayment plan.
---
How does consolidation work?
Federal Consolidation Loans can be used only for consolidation of the Federal student loans.
The borrower can combine his/her multiple federal loans into a single one. Here all types of Federal loans can be consolidated except Direct PLUS loans which have been taken by the parents to pay for their child's education.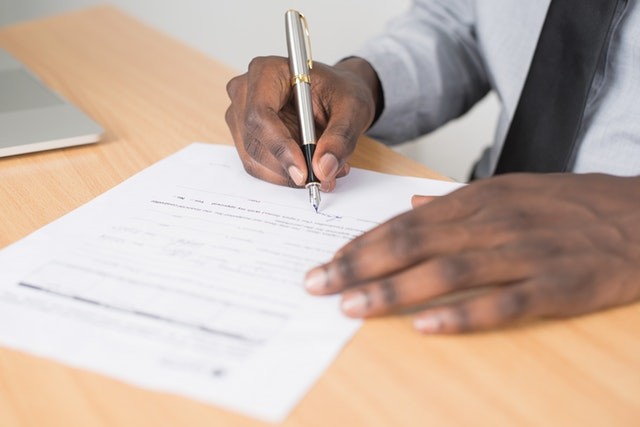 source - pexels.com
The Direct New Consolidated Loan provides a single loan with a fixed interest rate which is equal to the Weighted Average of all the consolidated loans. The interest rate of those loans is rounded to the nearest 1/8 of a percentage which is (0.123%).
This weighted average of a loan means the higher balance will play a significant role in the interest rate more than the smaller balance which will have an impact on the overall loan from old to the new one. The new interest rate is proportional to the corresponding balance of the loan.
---
Direct Consolidation of Loan
Direct Consolidation will allow you to consolidate your multiple federal loans into a single one at no cost. Your completion of the Free Federal Direct Consolidation Loan Application (FAFSA) and Master Promissory Note needs confirmation on the loans.
If you want to consolidate and agree to repay as a new direct consolidation loan, then this is the best choice for you. 
Direct Consolidation Loan Application Process
Apply for a Direct Consolidation Loan from studentloan.org.

Complete and apply online.

You can download the application, print it and fill the form from studentloans.gov and send by U.S. mail

After submission of your application online at studentloans.gov or by mailing a paper-based application,

The Consolidation service that you requested will be completing the process of consolidation of your eligible loans

The services will be there on point of contact for any questions that you may have on your consolidation application

Except for the loans that you asked for which are under deferment, grace period, or forbearance, it's important to carry on the payments on these loans until the consolidation servicer says that it has been paid off.
Can Grad PLUS Loans be consolidated?
Yes, Grad PLUS Loans for graduates and professionals are eligible for consolidation as soon as they are dispensed to the college or university. Many graduate programs can increase the earning power of yours through finding a better job with affordable student loan payments easier than a Bachelor's degree.
Direct Stafford Loan Consolidation
If you have federal loans like Stafford-Plus, an additional loan from other organizations you may be accepted for the government's Direct Consolidation Loan Program.
Consolidation within your 6-month grace period after graduation can be considered for a low-interest rate. It is not eligible while you are in school.
---
Direct Loan Consolidation - Pros and Cons
There are several pros and cons of federal student loan consolidation and they are given below. 
PROS
No origination fee or other costs.

People with lesser optimal credit need not worry about a credit check or co-signer.

Loans can be repaid on an Income-driven repayment plan which will give you a lower overall payment.

People who encountered hardships which have made them stop the payment.

If the borrower qualifies, the loan can be forgiven or canceled.
CONS
Due to the consolidation of loans, there will be a weighted average of the old loan. There will be no money to save.

Interest rates are rounded up to 1/8 of a percentage so the new loan is given at a higher cost.

The new payment is longer than the length of the old loans being consolidated resulting that the interest will be charged over the life of the loan if it's being paid off before the end of the term.

Loan forgiveness is given only after making a certain number of qualifying payments on the loan when it meets certain conditions like going through the income-driven repayment plan.

While consolidating the lower interest loans and higher interest loans, it's impossible to prioritize the higher loan first.
---
Is student loan consolidation good for you?
Student loan consolidation can be considered if you want to simplify numerous loans into a single loan and avoid ambiguity during the payments. You also can reach out to a single servicer in case of any queries. Both federal and private student loans are eligible for consolidation. Consolidation can lower your monthly payment and increase your interest rates over time. Wherein, private loans interest rates, and monthly payments can be decreased.
---
Alternatives for consolidation
If you do not want to consolidate your loans, you can check for other options below :
Deferment: If you have a subsidized federal student loan or Perkins loan, interest rates do not add on during the deferment period. Deferment helps you discontinue your payment in need of financial needs. If you are still studying at school without a part-time job trying to make payments you can choose this option.
Forbearance: With the approval of your servicer, you can apply for forbearance if you're not eligible for a deferment option. Forbearance can go up to 24 months. Though you will need to pay interest rates.
Income-driven repayment plans: This plan helps the borrowers reduce their burden of monthly payments as it is calculated by 10% or 20% of a borrower's monthly discretionary income, residence, and number of people in the family.
Private refinancing: This can help you refinance with a private lender who can provide you a lesser rate of interest if you have a better credit score. But private refinancing is not advised as you will lose federal protections if you refinance to private loans.
---
Private Student Loan Consolidation basics
In general, you cannot consolidate a private loan with a federal student loan. To do that, you will have to go for refinancing. The low-interest rate on the federal consolidated loan is not available with private educational loans.
The interest rate on a private student loan is based on the credit score of yours. A gradual increase in the credit score ever since the loan obtained will help you get a better interest rate when consolidating your loans.
The consolidation of federal and private loans needs to be done separately as federal loans offer superior benefits and lower interest rates.
Asking whether the interest rate is fixed or variable there might be charges, fees, and prepayment penalties in private consolidation.
There are several benefits of consolidation of loans which are given below. 
Credit requirement
Shopper credit score and credit history with the lender required income to debt ratio is low enough to be eligible.
Employment condition
The borrower annual income needs to meet the requirement. The lender requires the shopper employed in a certain industry.
Degree
The lender only accepts graduates with a specific degree.
Additional requirement
A specific credit union that shopper must be a member of location and state limitation.
Loan terms
The minimum and maximum student loan consolidation of the loan amount is fixed.
The minimum amount is $5,000 and the maximum amount is $200,000. It is an important factor to think about the length of a loan term that the lender offers.
Repayment and hardship
Lenders offer benefits related to federal student loans like a repayment plan, deferment, or forbearance. This should be considered as choosing a lender.
Fees and discounts
Origination loan fees are expensive and should be factored into consideration as it's between 1% - 2% fees, not all lenders charge that much. Other fees also need to be researched into and be taken into consideration.
On another side, lenders offer some common discounts. An autopay discount is applied automatically and paid each month.
How does Private student loan consolidation work?
In the Private Consolidation loan, the private lender will write off all the old loans. Usually, the interest rate is determined by the lender itself based on credit history. Sometimes the financial and professional circumstances play a role in determining it.
The revised interest rate can be higher or lower than the weighted average of the old loans either fixed or variable.
---
Looking for loan refinancing? Find Best Student Loan Refinancing Lenders
---
Requirements for Private student loan consolidation
Clear credit history

Good FICO credit score (good is 670 and above according to FICO)

A secured good credit co-signer for people with poor credit

Debt to income ratio under the specified threshold

Employment stability and prospects with minimum annual income required

Certain loans are offered to people who have graduated or are yet to complete a certain type of degree
---
Pros and Cons of Private Student Loan Consolidation
The pros and cons of private student loan consolidation are given below. 
PROS
Consolidation of both Federal and Private loans with a lower interest rate will result in lower monthly payments.

Lenders sometimes will consolidate the old loans with consigned into a new loan without a cosigner.

Repayment terms on a consolidation loan to an extended past the old loans save money every month but increase the overall cost of the loan.
CONS
It must undergo a credit check and should be above average FICO score which is eligible. If the credit score is not good, a co-signer might be required. A further degree of completion and annual income threshold is needed to be considered.

The borrower needs to shop around for the rates as the lenders will evaluate somewhat differently. But it is primarily based on credit and economic factors.

Sometimes the original fees will be around 1 - 2%. It's not required to pay upfront. It can be traced back to the loan and can result in further additional interest.

Private loans are to be shorter than those of federal consolidated loans where federal loans range from 10 - 30 years and private loans range from 5 - 20 years.

The benefits are very low compared to the federal consolidation loans and benefits. Private consolidated loans don't have many benefits for the borrowers with hardships or loan forgiveness.
---
Who is eligible for a Fixed Loan Rate?
The larger loan amount will require more than 10 years to repay it, considered with a fixed rate. Usually, the interest rate will trend upwards, however, there is no guarantee of future performance in the rise, fall, or stagnant rate. 
The interest rate of the fixed-rate loan is said to have the equivalent standard as throughout the timeline of the loan until any penalties or discount is made in the contract.
1 - Safety
There is a strong sense of security that can be felt in a fixed loan rate that is, there won't be any rise in the interest at any point in the economic fluctuation.
2 - Planning
As the interest is fixed and you know exactly when to pay in for the bill every month, it is easy to plan and budget it.
3 - Refinance
If there is a sudden fall in the interest rate, you can refinance the loan to a lower rate.
The fall for a fixed loan is their interest rate where it typically goes between 1% and 2% higher than the variable rate to start. This 1% can cost you thousands based on the timeline of the loan.
---
Worried about college fees? Learn about the best student loans
---
Who is eligible for a Variable Loan Rate?
Planning to pay the loan as soon as possible with a specific timeline of 5 - 10 years will eventually lead to saving money in the variable rate loan. The interest may rise many times. Interest rate results may vary for the last 2 years but overall it may be lower.
The variable rate works on different changes according to the economic condition.
Private loan rates can fall and rise according to the specific index. The index is based on the United States Prime Rate which charges other short-term loans.
The Federal rate changes according to the Federal Funds Rate.
The London Interbank Offered Rate (LIBOR) is also an index that is based on determining the variable rates. Many international banks use the index to determine their base value of charge for other short term loans.
By this process, the percentage points are added or subtracted from the index. By referring to the lenders and the borrowers, the point of 1 or 2 is subtracted and up to 10 points can be added to the index. The variable interest rate rises or falls in the behavior of the following index.
Example -
If the Federal funds rate is around 0.75% to 1.0%, the banks will be charging from 3.75% to 4.0% rate. The lender might adjust the borrower's loan rate to around 4.75% to 5.0% on a variable rate.
The variable rate has a rate cap that monitors that rate should not rise above a certain limit. Most rate caps are set highly from 10% to 15%.
Lenders can sort their interest rates on a monthly, quarterly, or annual basis of the loan.
The variable rate loans start with an interest rate between 1% to 2% lower than the fixed-rate loans.
1 - Precaution
The variable rate is cheaper to start with and eventually may increase over time resulting in being more costly in the long run.
2 - Delicate
The variable loan payment could change monthly, quarterly, or annually. There is no way to guarantee what the payment will be in the next few years.
---
Repayment timeline for student loans
You must be aware of the timeline of repaying your student loans, before taking one. It would help you manage your budget better and not miss out on student loan payments. 
Federal Consolidation Loans
The borrower doesn't choose the timeline of the repayment as its either based on the indebtedness or the income of the borrower. Here, in the income-based repayment plans, the payment due is described in the percentage of the borrower's income after a certain number of payments (generally 20 years) when the loan balance is forgiven.
The borrowers can voluntarily extend their repayment term, and to shorten them they need to pay more than the minimum payment. By paying more, it will shorten the term.
Private Consolidation Loans
The repayment timeline may vary from one person to another person but it's shorter than the federal timeline. While the range of federal consolidation is from 10 to 30 years, but, in the case of private consolidation, it ranges from 5 to 20 years. The interest rate might be higher for the longer term.
---
Repayment term duration - Short or Long?
During the consolidation of loans, the longer repayment term will be always available or assigned in the federal loans. Federal Consolidation loans are still under a search for what repayment plan to choose for and what the minimum required payment will be.
A private consolidation loan will likely give a chance to choose a shorter or longer-term as you require.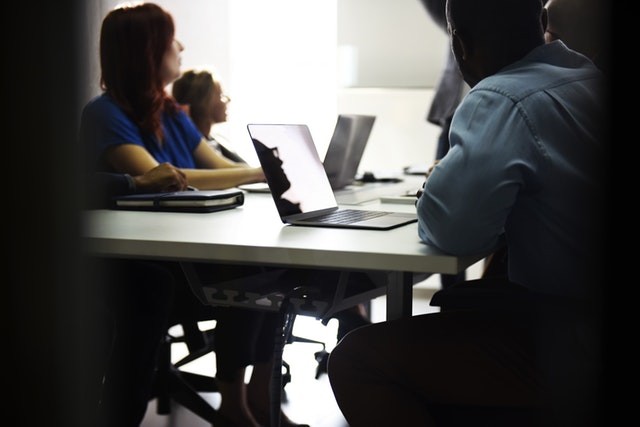 source - pexels.com
The shorter-term is a force that pushes the borrower to pay the higher payment to complete the term soon. Also, the private lender may offer you a lower interest rate for the short term.
The longer-term will result in a lower monthly payment which will follow that more interest is paid over the term, significantly lowering monthly payments for you.
1 - Adaptability
The longer-term allows a lower monthly payment. They could opt to pay more which puts the borrower to be flexible. 
2 - Avoid Default
The borrower who couldn't make payments can avoid default by consolidating the loan with a longer repayment plan and a lower monthly payment.
3 - Ability to pay down
Longer repayment term will allow for a lower monthly payment which allows them to consolidate credit cards to pay down their credit card first.
Credit card generally has a higher 10% - 20% rate than the student loans 4% - 10%. A borrower can save a significant amount on interest by paying extra on credit card and pay less on student loans.
4 - The standard of living
Paying off loans as soon as possible is the first step towards a higher standard of the person pursuing the goal. Choosing a shorter term can force a borrower to accomplish his/her objectives sooner rather than later. But, this is not the case for everyone to sacrifice a certain standard of living and repay the debt. 
5 - Financial goals
The financial object maybe not be achieved until the student loan is present. The longer-term payment can be used to invest and make use of an emergency fund under the 529 plan for Children College Education.
---
What to consider for the repayment term?
It's always wise to choose the shorter term that can be manageable. Despite, borrowers keep the principle in the intention which results in the selection of the long repayment term.
Prioritization of higher debt

Building an emergency fund so unexpected forced default can't happen

Budgeting a certain amount of sacrifice and overreaching themselves for failure since the lower standard of living can fix them up for success
---
Consolidation for bad credit
As a student, you will be requiring loans to complete your education, but if you have bad credit or don't have a credit history, Federal loans are your best resource and chance out there. A federal loan doesn't require a credit history to borrow and offer adjustable repayment benefits. 
Unless your Federal student loan and other financial aids are not sufficient to pay off for your college, it is time to consider Private student loans. It may be difficult if there is no credit or bad credit. A score below 630 is needed which is tricky.
How to apply for a federal loan with bad credit?
Federal student loans generally provide a lower rate of interest than private student loan providers. Federal student loan comes with an income-driven repayment plan which will make your payments as small portions of income and the term of your payment will be lengthy.
The additional benefit of these loans is that you may qualify for forgiveness programs. The steps to apply for the same is given here. 
Submit the Free Application for Federal Student Aid (FAFSA).

FASFA will pass you for free aid that you should accept.

Free aid can consist of grants, scholarships, and work-study programs.
How to apply for a private student loan with bad credit
Having a co-signer will increase the chance of more private loan options. A co-signer with a good credit score will really help you get a private student loan with a decent interest rate.
However, the interest rate will be significantly higher compared to the federal direct student loan offered. It's best to get a proper comparison of student loans before getting into it.
The co-signer should have a credit score higher than 600 with a steady income, as they are responsible for your payments. In the case where you fail to make the payments, they will be making your payments.
---
Read more on Student loans for bad credit
---
Find loans that don't need a co-signer
Few private lenders still offer loans to self-supporting students in which the credit score doesn't play a role as the future potential and the income of yours is considered here.
As the credit score is not mentioned here, you can always expect the interest rate is going to be higher than the private loans with a co-signer.
Building back your credit
The best way to get back your credit will be starting to pay your debts while you are still in school. Usually, the score is mainly focused on payment history and how the credit has been utilized.
Point to note while paying, student loan goes for an interest-only payment to build your credit. Once your credit is solid, go for a student loan consolidation to get a lower interest rate. It requires a solid income, a credit score of 690 and above, and a history of on-time paybacks.
---
Consolidation for Teachers
Following are the programs which provide teacher loan consolidation - 
Federal student loan consolidation for Teachers
Are you a teacher or studying for being one? Well, you might be very concerned about your debts. How to pay back the student loan will be the most prudent planner.
Teachers' student loan debt is a fact that several students overlook today.
But, there is good news for them. The public and private policymakers have realized the value of the teaching profession and have provided various payback options for them.
Teachers student loan forgiveness plan
If your student loan total is around $17,500 it can be forgiven on some federal loans including - 
Direct Subsidized loans

Direct Unsubsidized loans 
Here are the eligibility that is required - 
Full-time teacher for 5 complete years and consecutive years in -
Elementary School

Secondary School

Educational Service Agency

Qualified Serve Low Families
Private Student Loan Consolidation for Teachers 
If you are not qualified for the above list so far, then you can head for the Federal or Private student loan consolidation.
It works by paying off the old loan with a new one and it's different from the federal loan consolidation services.
You can choose the favorable rate from your terms which suits you accordingly.
Other financial aid programs for teachers include the following -
Teach for America

TEACH Grant

Troops to Teachers

Public Service loans forgiveness
---
Consolidation for Military
A 2012 research says that around 41% of armed force members have student loan debt. There is a substantial increase in student loan debt for a long period of time and the numbers are climbing high.
But, to cope with that, there are some new plans like Military student loan forgiveness, and repayment relief options available for qualified people.
Military Student Loan Repayment assistance program
Army Student Loan Repayment - Active Duty
This repayment assistance program is provided for active-duty members. You must be enlisted for at least 3 years and should have a score of 50 and above in Armed Service Vocational Aptitude Battery (ASVAB).
You can use this on pay off of federal students loan, such as -
Direct PLUS loans

Perkins Loans - This program expired in 2017, but if you have taken Perkins Loan in the past, it still qualifies.
Army Reserve College Loan Repayment Program
If you are qualifying for Military Occupational Speciality (MOS) you will be getting assistance for it. For it, you must be enlisted for at least 6 years and you should have loans before active duty.
This will help pay 15% of your loans, up to $20,000.
Health Professions Student Loan Repayment Programs
This program is available to help Doctors, Dentists, and other Healthcare Professionals on Active Duty $40,000 per year for three years of $120,000.
Prior Service Soldier Loan Repayment Programs
Army soldiers with prior service can receive it through student loan payments up to $50,000.
National Guard Student Loan Repayment Program
Members of the National Guard who have enlisted a minimum of 6 years of term service can receive up to $50,000 in Military loan forgiveness.
Navy Student Loan Repayment Programs
The Navy plan helps the soldiers in their first three years to receive up to $65,000 in student loan repayment assistance.
Air Force College Loan Repayment Program
Air Force College Loan Repayment Program (CLRP) is there for any person who is enlisted in the student debt. You can benefit up to $10,000 yearly of 33.33% of debt or $1,500, whichever is higher.
Air Force Judge Advocate General's Corps Loan Repayment Program
If you're joining the Air Force Advocate General's (JAG) you may get up to $65,000 in student loan repayment assistance. This will be available for a period of three years after you have been enlisted after the first-year service as a JAG officer.
Public Service Loan Forgiveness 
It's a most popular student loan forgiveness program where student loan debt is forgiven after making qualified 120 payments while you are working in the military full time. 
Military student loan forgiveness and discharge programs
Repayment assistance gives you the money you need to pay off your student loans, whereas, forgiveness and discharge programs will get rid of your loans completely.
National Defense Student Loan Discharge
It is designed to help individuals who put their lives on the front line for their country. To be eligible for this, you need to serve at least one year in an area of imminent danger.
---
Consolidation for Veterans
Members of the army have to face certain factors like regular relocation, financial incompetence, and spouse unemployment that leads them to fall into debts.
People who are disabled due to their time in the military armed forces might also be eligible to have their student loan fully removed.
You get a document from the department of veterans affairs showing you have been disabled during an incident on your service.
---
Forgiveness for Military Spouse
Following are the programs which can enable the military spouses to go for consolidation. 
Public Service Loan Forgiveness (PSLF) programs
It is mainly provided towards the spouse of a military member who is working in a government or non-government organization. The loan can be forgiven after qualifying 120 payments and the payment should be made as working as a full-time employer.
Certain private organizations are qualified for this but only under certain services. 
Servicemembers Civil Relief Act (SCRA)
It was amended in 2003 to remove the difficulty of the financial loan by capping the interest rate at 6%. If it's on you and your spouse (current member) then it's under SCRA.
Your spouse should be active in the military and the loan should have been taken before getting into the service.
Student Loan Forgiveness For Educators
If you are a spouse of a military member and you are in the field of education, then it's for you. The programs such as Teachers Loan Forgiveness and Perkins Loan Cancellation for teachers are provided here. 
---
Consolidation for non-graduates
People get into college to get a better life believing a degree will give get them better job prospects, good salaries, and other success in their future but they fail to understand that degrees can be costly. 
However, whatever may the reason be, you still need to pay your payments on the student loans. Consolidation of your debts can be handy but without a degree, it will be complicated.
People consolidate their loans to get more affordable and manageable interest rates, repayment terms, and lower monthly payments which gives them little time and space to fit it.
But, in the case of non-graduates, finding a lender who will consolidate your loans is difficult. 
For them to qualify for consolidation, they need to be eligible for the same and need little different requirements to process further.
Your loans need to be at least $10,000 to qualify for the process

You must be a citizen of the U.S (or) a permanent resident in the U.S

Can be a resident alien

Should hold a valid Social Security Number

Need to make at least 12 payments
These are from the Citizens Bank - If you couldn't make it into consolidation, you can easily pay federal student loans by converting it into Income-driven repayment plans, deferment, or forbearance.
---
Consolidation for Married Couples
Consolidation of a student loan with your spouse cannot be done if you have done it under the Federal Direct Loan program.
You can use private companies and consolidate your loan debts with your spouse but only certain firms do it and it can be very tricky, so be aware of it.
By consolidating, the interest rate can be fixed with the person who has a good credit score making it easy. Income disparity between the spouse can be a challenge in tax filing status, in using federal repayment plans like Pay As You Earn (PAYE) or Revised Pay As You Earn (REPAYE).
This can all be solved while choosing private consolidation companies where they take care of tax filing status or annual recertification process for income-based repayment each year.
Benefits of consolidation of loans 
Lowering the interest rate

Lowering the monthly payment

Adjusting the repayment term

The decrease in the monthly payment
---
Sallie Mae Student Loan Consolidation 
Sallie Mae is a specialized and premier financial service provider providing affordable loans for the students at each stage of their development from undergraduates, graduates, career training, medical, dental, and law students.
It provides five repayment options for addressing everyone.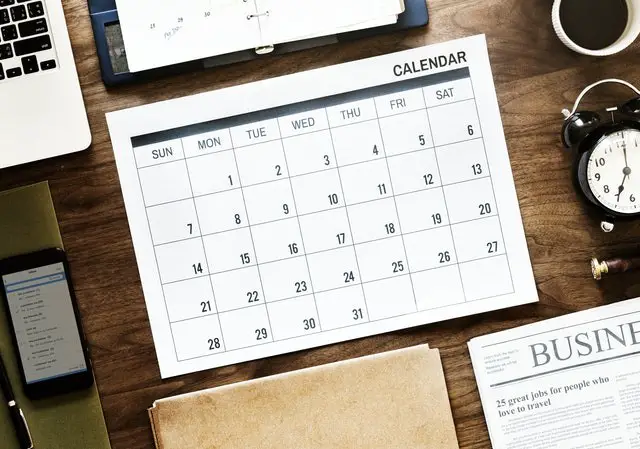 source - pexels.com
---
Wells Fargo Student Loan Consolidation 
Wells Fargo has its branches all over 39 states, so it doesn't mean that you should near be around the branch to open or consolidate your student loans.
For consolidation of your loan, there are certain criteria to be followed-
Must be a U.S. citizen, U.S. national, or a permanent resident

Permanent resident alien must have a U.S. citizen co-sign for you

The co-signer should have a credit record, employment, and debt-to-income ratio.
As we discussed above how the private student loan consolidation will work, consolidation of multiple student loans into a single one makes a lower monthly payment at a reduced rate of interest or extend your repayment terms.
They only allow consolidation of Private loans and no consolidation of federal loans takes place here.
---
Key Benefits of Wells Fargo Consolidation
Potential lower monthly payments
Choosing of competitive fixed or variable interest accordingly

Loan cost can be reduced by qualifying for the interest rate discount

No application, origination, or early repayment fees are needed
Payments and fees
Repayment begins immediately as soon as the consolidation or refinancing of a student loan takes place.
There is no application, no origination fees, and no penalty for paying off your loan earlier.
Competitive Annual Percentage Rate
The Variable interest rates start from 5.25% APR with a discount to 10.24% APR without discount
The Fixed interest rate ranges from 5.24% APR with a discount to 9.99% APR without a discount.
Lower interest rates
Consumer discount - 0.25% of interest rate discount for prior Wells Fargo student loans or a well qualifies Fargo consumer checking account.
Auto payment discount - 0.25% interest reduction is entered in auto payments.
Portfolio relationship - 0.50% of the interest rate is reduced if you have a portfolio in Wells Fargo.
---
Private loans consolidation limits
You can consolidate up to $120,000 for the loans. The limit for the loans with other education-related debt is $250,000. A minimum of $5,000 is required to consolidate. The term line is between 15 - 20 years based on the loan amount.
No student loan deferment is allowed in Wells Fargo.
The request of Forbearance to college on the return can be asked on behalf of financial hardship.
Release of a co-signer
If you had got in the loan with a co-signer, Wells Fargo allows you to request of releasing the person who co-signed the loan for you after a certain qualifying on-time payments.
A co-signer is also equally a part of the loan. In case of the failure of payment, the cosigner will be responsible to repay the remaining money. With this feature, the co-signer will be very happy and value helping you.
With this feature, you can attract co-signer and score a loan. The point to be kept in mind is avoiding payment can pause your ability to release the co-signer.
At least 24 consecutive and qualified on-time payment is required, this comes to action only if you make your first payment on time.

At least 48 consecutive payment is required on time if you ever fail to pay your first payment on point.
After requesting a release, your income and creditworthiness are evaluated and if it meets their required standard then you can make up your payment on time. Only then it's accepted or the application will be declined.
Points to keep in mind while consolidating Wells Fargo Loans
As we know, Federal loans are not consolidated here which only leaves the option of consolidation of private loans.
Further, you are only allowed to consolidate one private student loan, thus the credit strength to consolidate multiple loans at a lower rate is far gone.
Short forbearance
If you are enrolled in college you can go for 4 years of forbearance.

If it's less than 2 years old you can apply for 6-month forbearance due to financial hardship

If it's more than 2 years old you can apply for 2-months forbearance due to financial hardship