Accreditation Council for Business Schools and Programs (ACBSP)
The Accreditation Council for Business Schools and Programs(ACBSP) is a global accreditation organization that offers accreditation services to Business programs that mainly focus on professional business education. Read the article to know more.
Updated by TCM Staff on 25th September 2020
What is ACBSP?
The Accreditation Council for Business Schools and Programs abbreviated as ACBSP, recognized by the Council for Higher Education Accreditation (CHEA) which was established in 1988 and is one of the leading specialized accreditation bodies.
ACBSP's accreditation process follows the Baldrige model. It focuses on recognizing teaching excellence, ascertaining student learning outcomes, and a continuous improvement model. It is a student-centered education and learning approach, which is regulated and analyzed for quality, ensures that students gain the right skills from their educational investment.
Institutions with programs accredited by ACBSP are committed to continuous improvement that ensures their business program will give students the skills employers want.
ACBSP provides programmatic accreditation for business education supporting, celebrating and rewarding teaching excellence. The association holds the assets of teaching excellence and focusses on efficient business learning to develop professional skills in all disciplines relating to business.
ACBSP fulfills the needs of the specialized accreditation of universities and colleges that deal with Business, Accounting, and Business-related programs at the Associate, Bachelor's, Master, and Doctorate degree levels worldwide.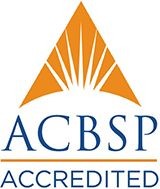 source - Pinterest.com
---
The Difference Between Program vs. Institutional Accreditation
ACBSP accredits business programs. It does not accredit the institution, only the business programs offered at the institution. Most businesses and universities reviewing transcripts and accepting degrees base their decisions on institutional accreditation.
Program accreditation from ACBSP without institutional accreditation may not be considered sufficient when accepting degrees or credits for transfer.
For institutions located within the United States, regional accreditation of the institution is required for membership and accreditation eligibility. Not all countries have the equivalent of regional accreditation and the government may provide the authority to grant degrees.
When considering business programs, students are encouraged to contact institutions they may wish to attend in the future as well as the human resource department of specific employers. Degree acceptance policies will vary by institution and employer.
---
Eligibility Requirements for ACBSP Accreditation
The institution must meet certain eligibility requirements for obtaining an ACBSP accreditation which is as mentioned below.
Any regionally accredited, associated degree-granting institution present in the United States. The highest degree granted by the institution should be an Associate degree.

Any Bachelor's degree offered in the US or graduate institution located in the United States which has received regional accreditation. The institution must offer both the baccalaureate or major in Business as well as a graduate degree in Business.

An international degree-granting institute presenting degrees in Business outside of the United States.

The institution should offer high-quality education in Business programs and must comply with the standards set by the council.
---
Unified Standards
There are seven standards by which business programs are evaluated before achieving accreditation which is as follows.
Leadership

Strategic Planning

Student and Stakeholder Focus

Student Learning Assessment

Faculty Focus

Curriculum

Business Unit Performance
---
How to Apply for ACBSP Accreditation?
The universities and colleges who wish to accredit their Business programs must follow the given procedure to apply for accreditation.
The first step is to confirm that your institute is abiding by the standards set by the ACBSP.

After ensuring that you satisfy the eligibility requirements, fill the candidacy form and pay the respective fee.

Along with the candidacy form you are also supposed to send a preliminary questionnaire, which is available on the online reporting platform.

A mentor will be assigned for self-study analysis and will guide towards how to get the self-study done.

Complete the self-study as per the guidelines and submit the report.

After the successful completion of the report, a site visit to the educational institute is scheduled.

After the site visit, the decision is submitted in either April or November depending on when it was conducted.
source - Pexels.com
---
Decision-Making Bodies of ACBSP
ACBSP consists of mainly three bodies which are as follows.
Educational Members

An educational member should be a part of a college or university that provides a degree program in business education.

Corporate Members and Affiliates

Corporate membership is provided to business corporations, foundations, professional associations, and non-profit organizations that support ACBSP objectives and have a significant influence on collegiate business education.

Emeritus Members

The Board of Directors might select an individual of superior professional qualifications as a member of the council.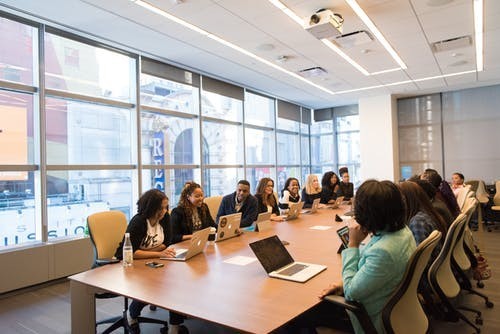 source - pexels.com
---
Universities Accredited by ACBSP
In order to receive accreditation for the Business programs, the universities must provide comprehensive and professional education in Business-related programs at all degree levels. At present, there are several business programs across the globe that fall under ACBSP accreditation. Here is a list of few universities accredited by ACBSP.
Walden University

Albany State University

Colorado Technical University

University of Phoenix

Liberty University

American Public University
---
Conclusion
Accreditation Council for Business Schools and Programs is a global accreditation organization that accredits all degree levels of Business programs of B-Schools globally and also provides extra benefits like access to ACBSP workshops and conferences.
[Also Read: What is Accreditation in Colleges and Universities? ]
ACBSP has allowed the business programs to shape as per the industry requirements on a global level. The extra benefits provided to the member institutes help them to further improve the education quality and student programs rendered by their institute.
---
Blogs you may be interested in