What is American Occupational Therapy Association Accreditation Council for Occupational Therapy Education (AOTA)
American Occupational Therapy Association is a national professional association which gives accreditation to programs offering high quality occupational therapy courses to students. To know more about AOTA accreditation, read the blog.
Updated by TCM Staff on 17th February 2020
Accreditation Council for Occupational Therapy Education
The American Occupational Therapy Association (AOTA) is a national professional association which is established in 1917.
It was incorporated with the idea of representing the interests of occupational therapy practitioners and students of occupational therapy. It is focussed on improving the quality of occupational therapy services.
AOTA represents 213,000 individuals including both occupational therapy practitioners and students in the United States.
It strives to direct their services towards providing high-quality occupational therapy services, improving consumer access to health care services and promoting the professional development of members.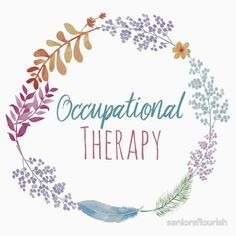 source - pinterest.com
---
Facts about AOTA
American Occupational Association (AOTA) has been involved in the process of accreditation since 1923.
The United States Department of Education (USDE) and the Council for Higher Education Accreditation (CHEA) have recognized the importance of AOTA and valued its accreditation of the member institutes.
AOTA has constantly worked to improve the quality of occupational therapy services catered to the general public by monitoring the level of these activities. This accreditation has helped people to trust the occupational therapy service available in the state.
Every practitioner who is certified by AOTA has gone through the rigorous procedure to earn accreditation and hence they can be relied upon for the service they provide.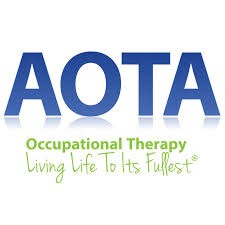 source - Pinterest.com
---
Eligibility Requirements for AOTA accreditation
The institution must be regionally accredited by the designated regional accreditation agency. For institutions outside the US, an alternative and equivalent external review committee is appointed. Besides this, the following requirements must be met.
The institution must be authorized under applicable law to provide a program of post-secondary education and must have a proper degree and doctoral degree-granting authority.

The institution should carry out proper responsibility of appointing faculty, student admissions and planning a proper curriculum that goes with the standards of AOTA.

Proper conduct of classroom teaching must be practiced.

Notify and receive AOTA approval for any program addition or removal prior to the admission of students into the changed program.

The institution must pay the accreditation fees within 90 days of the invoice date.

They should demonstrate values of honesty and integrity while dealing with AOTA.

Submit a report of Self-Study and any other required documents prior to the deadline.

The program must have an occupational therapy program director on a full-time basis.

The program director should hold a doctoral degree from an institution that is accredited by a regional or national accrediting body recognized by U.S.Department of education. He/She should also have experience of 5-8 years in the field of occupational therapy.

Faculty responsibilities must be consistent and supportive of the mission of the institution.
source - Pexels.com
---
Process of ACOTE accreditation
Rigorous evaluation and assessment are done before granting accreditation to occupational therapy and related programs. The process can be summarized as follows.
The candidate institution must verify that it is meeting the standards laid down by AOTA. After successful verification, it is eligible to apply for accreditation.

A competent program director is to be hired, and a Letter of Intent is to be prepared to be sent along with the candidacy application.

After the application is sent, ACOTE grants/ defers/denies, the application status stating whether it can go for further processing or not.

Once the candidate status is granted, the institute can start to prepare the self-study report based on the assessment of its program.

After successful completion of self-report, on-site is planned upon which the final decision is taken by ACOTE.
---
Guiding values of American Occupational Therapy Association
AOTA's mission is to advance occupational therapy services, enhance its education, set the best standards and serve as an advocate to improve health care.
Following are the guiding values of AOTA.
Effective - It ensures that occupational therapy serves the client well and is cost-effective.

Leaders - New policies and complex systems developed to make Occupational Therapy more efficient and influential.

Collaborative - Occupational Therapy collaborates with clients through systems to produce effective results.

Accessible - Occupational Therapy is accessible to all consumers because it is culturally responsive and provides customized services.
source - Pexels.com
---
Universities accredited by AOTA
ACOTE provides accreditation to the institutions rendering best education in occupational therapy. Currently, ACOTE accredits 409 occupational therapy and occupational therapy assistant education programs in the United States and its territories.
Some of the universities which fall under AOTA accreditation is listed in the following table.
Universities accredited by ACOTE
Colorado State University
San Jose State University
University of Central Arkansas
University of Southern California
University of South Alabama
California State University
---
Conclusion
American Occupational Therapy Association is an association that strives to help the human community by providing worldwide health care services to impaired patients. They are focused on providing high-quality services and education through accreditation.
The occupational therapist degree programs accredited by AOTA undergo rigorous evaluation in terms of educational quality and resource. This has led to the development of better professionals in the field of therapy and health care, thus transforming the lives of millions.
---
Blogs you might be interested in