Can You Go to College With a GED?
Worried about going to college with a GED? Learn how to get into college with a GED, and how to get into college with a GED with this article.
Not everyone finishes high school. In 2018, 2.1 million USA students considered themselves high school dropouts. People face various barriers to high school graduation, including pregnancy, boredom, need for income, drugs, and more. Luckily, many previous dropouts attain GEDs (General Education Development) later in life, which is the equivalent of a high school diploma. If you're one of those people, you might be wondering: can I go to college with a GED, and do colleges accept GEDs?
Many people wrongfully assume that a GED isn't sufficient for college admission and that all universities require high school diplomas. This is incorrect — the truth is, you can get into college with only a GED. With a GED, your college application has equal weightage to a diploma at 97% of schools. 
What Is a GED?
The GED, which stands for General Education Development, or Graduate Equivalency Degree, or General Educational Diploma. The GED is a high school equivalency test for people who don't have high school diplomas. It's recognized by 97% of colleges nationwide. 
To pass the test, you must demonstrate your knowledge in the following areas:
Mathematical Reasoning
Reasoning Through Language Arts
Science
Social Studies
To take the GED, you can't be enrolled in high school, and you must be at least 16 years old. 
GED testing centers administer in-person GED exams, though test-takers can also write the GED online. You must schedule a test online at GED.com, and you can prepare for your test by taking online classes and writing practice tests and questions. 
Read More: What is a GED?
Does a GED Affect College Acceptance? 
Many students fear that they will be rejected by colleges in the admissions process if they have a GED instead of a high school diploma.
But the best part is nowadays almost all colleges in the US and many universities all around the world accept the GED — 97% just in the USA. 
So, the opportunities are equal for high school diploma holders and GED certificate holders. There are still a few colleges that don't accept GED holders, but the number of such colleges is very few.
How to Get Into College With a GED
 Here are some tips and suggestions to help you achieve college acceptance with a GED:  
Engage in volunteer work and extracurricular activities to strengthen your application. 
Ask your employer to provide you with an experience certificate.
Take tests like the SAT and ACT, even if they are mandatory. 
Include letters of recommendation from previous schools, if applicable.
Apply to multiple colleges. 
Write a strong personal essay. 
How Does a GED Change the Application Process?
If you are planning to apply to colleges with a GED, you might be required to include additional documents in your application, such as essays and letters of recommendation. You might also be required to submit scores of tests like the ACT or SAT.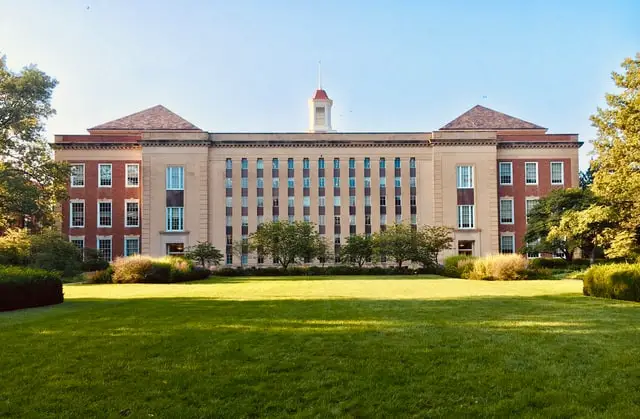 Colleges that Accept Applicants With GEDs
Though most colleges do accept GED candidates, not all of them do. Make sure you're aware of which colleges accept applicants with GEDs before you begin any admissions process. Luckily, most community and technical colleges accept applicants with GEDs. 
Colleges with 4-year degree programs usually consider GED applicants holistically and weigh their entire application. 
Here is the list of  a few universities that accept applicants with GEDs:
Career Choices for Students with GEDs
Though many GED holders attend university or college, not all GED holders feel a need to. Many GED holders have vocational careers, with hands-on experience instead of bachelor's degrees. If you prefer this route over the university route, there are several online courses available out there to take advantage of. 
Some career fields that students with GEDs might prefer to choose from are bookkeeping, computer science, and office and legal administration, personal care, sales, communication, and more. 
Other fields like engineering, marketing, law, medicine, and others usually require university education. But, you can still achieve that university education with a GED. 
Conclusion
So, if you're wondering, "can you go to college with a GED," or "do colleges accept GED applicants," you'll be happy to hear that going to a college with a GED is possible and common! Many GED holders attend college and graduate from bachelor, master's, and even doctorate programs. Learning how to get into college with a GED might involve a bit of extra work, as universities will want to see stronger applications with essays, test scores, and more.