Things You Need To Know About College Dorm Life
Are you looking for how the college dorm life would be? Sharing your room with the new member can be a great experience and a little bit exciting. Make the most of your new home and discover the reasons to love dorm life.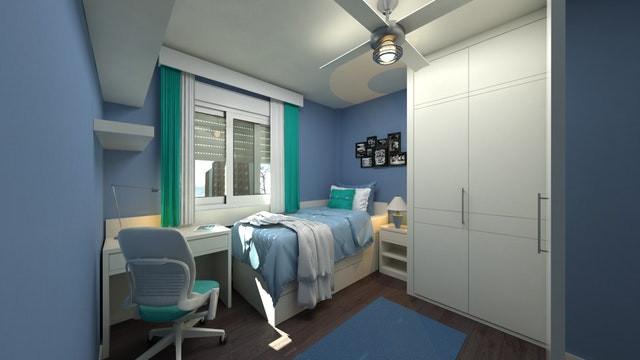 A dorm is a place in college/university where you share your room with people whom you have never met before which will be very different at the beginning but gradually you end up making a lot of friends.
The first thing is to keep your door open all the time when you are in the room so that you can make new friends, get the experience of living your own by sharing the housing. People come to you and introduce themselves if they need the dorm to be shared with you.
---
Is Living in a Dorm Expensive?
Depending upon the type of college/university you choose and where you live. The average dorm cost will be around $10,500 for public schools and $11,850 at private schools per year. And if you are planning to live for all four years, then the total cost would come to $40,000. Student loans are available to cover those costs.
Types of Dorms
Freshman Dorms
Campuses might have only enough dorms for freshmen, or they might have dorms set aside just for freshmen.
Single-Gender
Some colleges separate males and females into their own dorm buildings. Members of the opposite sex are allowed to visit but typically only during visiting hours.
Coed by Floor Dorms
Some dorms are coed by floor, which means that males and females live separately on different floors. For example, floors 1, 3, and 5 might house males while 2,4, and 6 house females.
Coed by Room
Other dorms do not separate floors by gender. This means that male rooms are right next to female rooms or vice versa. Male/female cohabitation, however, is not typically allowed in dorms and residence halls.
Sexual Orientation
Depending on the school, dorms or floors may be set aside for students identifying as lesbian, gay, transgender, bisexual or other.
Quiet Floors
To encourage good study habits, some floors at some schools are designated as quiet floors.
Substance-Free
Students who don't drink or do drugs may choose to live in substance-free housing, where students who are drunk or under the influence are not allowed to enter.
Special College Dorms
Students with disabilities might have dorms that allow disabled access. Special dorms are also sometimes set aside for honors students or international students.
---
How to Survive a Dorm Life?
When you are new to college, you feel a little nervous about dorm life as you might have never shared a room before or never had to live in the same facility.
Here are a few tips to be followed when you are sharing your room
As there will be more people in the dorm, the floor bathrooms can get crowded, so be sure to invest in some "shower shoes" or flip-flops.

Respect and consider your roommate.

Talk to the right people about roommate issues.

Honor the rights of other people living on your floor.

Make yourselves familiarize yourself within the campus.

Finally, take care of yourself.
---
Why Living in a College Dorm is Important?
Discover the advantages of living in an international college residence sharing and inviting a new member.
Dwelling in dorms makes a quick walk to classes, makes new friends and easy to study.

You get free delicious food to eat on campus, freshly cooked meals for breakfast, lunch, and dinner. So, you need not waste your money buying food outside.

You will have modern and comfortable dorms with all the facilities like Wi-Fi, Laundry rooms, you can also watch TV with other students.

You can get engaged in campus and social activities which helps you to interact with new people.
---
Dorm Life Problems
The rooms might be noisy, will not get privacy, you may have issues with the roommates.

Although you are sharing your room and surrounding with other people, you may sometimes feel lonely and chances of homesickness.

You may get bored as you are staying close to your campus, same people, same rooms and the same walks across the college campus.

You may feel isolated sometimes because of the same study area every day.