How to Afford a Private University?
Private Universities are always been costly. Here are few ways that you need to consider while paying for the private college. In this article, we'll help you understand different ways to search for money to pay for your college.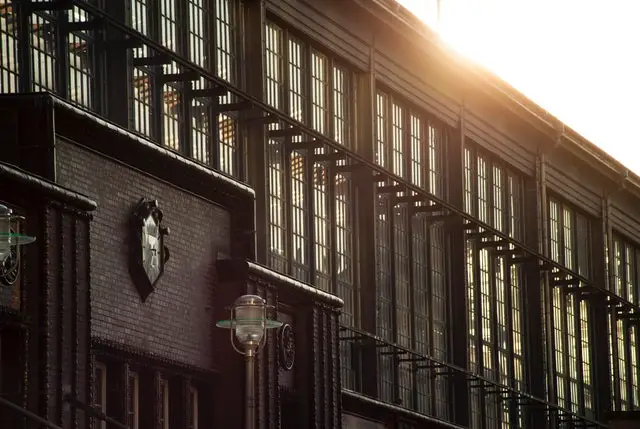 Private universities are the ones that are not operated by the state or federal governments. Depending on their location, these colleges may be subjected to government regulation.
Many of you will be excited to join these universities when it comes to choosing this or a public university. But there is a loophole in this as well guys. Compared to public schools, these institutions are quite expensive but it doesn't mean you shouldn't join one.
We agree these are expensive yet it is not like "it is impossible to afford for it". So here are a few ways to pay for your private university. 
---
Consider Asking Help From College
You can request your college in a formal way to help you afford the college. We suggest you write a formal appealing letter and communicate and follow up on it via phone call. It is important to show your worth to the college authority and hence you are eligible for the help in means of money.
You can consider to give them the complete details of your financial conditions in the letter you submit or arrange a meeting and express it in a formal way. Sometimes your family might be having other responsibilities like medical bills and household expenses that are not already taken into consideration. It is also a beneficial idea to specify if your family's financial conditions have changed in the preceding year as the FAFSA is based on your income from the previous year.
---
Recognition for Excellence
A few colleges even offer full-ride merit awards from which your entire education fee can be taken care of with ease. These scholarships are likely based on your grades, activities and SAT/ACT scores and you do not have to necessarily write down an essay to qualify for this.
Most of the private colleges can contribute to giving out scholarships to almost every student that joins their institute. The most common scholarship among them is that the "Merit Award".
As the name itself indicates, merit award is a financial award given to the students with regards to the excellence of performance in academics or any other co-curricular activities like cultural, sports, essay and more. 
---
Scholarships
Various private universities provide scholarships specifically for the students who will be attending their schools. Most of them are awarded from alumni of the academy, but there are other scholarships as well.
Before you decide not to get into a private university assuming you can not afford it, we recommend you to visit the college website and look out for their scholarship page. You will be amazed to know how much financial aid you will be given the opportunity of.  
There are many private scholarships which are sponsored by companies, non-profits, and other organizations. Request your college guidance counselor or use a free online service that suggests scholarships you might be eligible for.
---
Student Loans
Federal and private student loans are available in the US. To qualify for a loan as an international student you need a person to give you surety who is a permanent US resident. To qualify for government loans, you'll have to fill out your FAFSA (A Free Application for Federal Student Aid). It's ideal to qualify for federal aid you won't have to pay back, but it's need-based, so not every student qualifies.
It is important to be aware that these loans come with interest rates which means you will have to repay more money than the actual cost of your studies. 
You may think it will be difficult in the mere future as you will have to repay it. But remember, in order to have a bright career, you will have to join a good college to make your dream a reality.
---
Grants
It is a financial aid given to the underprivileged students but you ​do not have to repay it​ like student loans unless you drop out of college. These grants are the foundation for financial aid, to which aid from other federal and nonfederal sources might be added. The Student Aid Report which is obtained based on your FAFSA application will give you the details regarding your eligibility for the grant.
---
Part-time jobs
You can start working in order to pay for your college or to repay the student loans which you have already taken as there are many opportunities during college summer to earn money by doing work.
Part-time work is a good option as you can see many of the students do such jobs to earn basic requirements but you can use it to repay loans. You need to have submitted the FAFSA in order to qualify.
Undergrads earn hourly wages, but the amount you earn can't exceed your work-study award for the year. The amount should also be included in your financial aid award letter sent by the school. Also, search for paid internships online as there are many internships that do not pay. So be conscious while applying for one.            
Jobs you can consider:
Babysitting

Librarian

Tutor 

Tour guide

Bartender

Bookkeeper

Pizza Delivery 

Copywriter

Content writer

Gym trainer, and more
---
Tax Credit
The American Opportunity Tax Credit enables you to reduce your taxes after paying for tuition, fees, books, and room and board for up to $2,500 a year per student.
Your parents can claim the tax credit if their revised adapted gross income is not more than $90,000 or $180,000 if registering collectively.
---
Off-campus living 
If commuting to school and living at home is an option, it can save a lot of money. The average cost for room and board is $10,440 at public colleges and $11,890 a year private institutions which is equivalent to your college tuition fee. 
---
Get admitted to a community college
If your financial conditions are very bad, it might be worth your time exploring to admit to a community college before shifting to a four-year course. Tuition and fees at the average community college cost $3,520 the previous year.
---
Ask your parents if they can help
We agree, most of you all want to be independent and do not want to be under your parents' control, but guys if you really want to join a good college and gain the education, then you will have to ask for help from them. Talk to your family and ask them if they can afford it, if yes, make use of it in a good manner. Believe in yourself, as we do.